Observation 1 / Casablanca
Building support
Casablanca does a fine line in conserving its colonial architecture but is more inclined to neglect its more recent gems. Meet the duo fighting for modernism.
On a muggy Sunday afternoon, Moroccan architect Lahbib El Moumni is cruising along Boulevard Mohammed V in his black Hyundai. Just past the historic Cinéma abc he gestures towards a resplendent art deco building on the corner that's recently had a fresh lick of paint. Further along the road, colossal works are underway to restore the century-old Excelsior Hotel.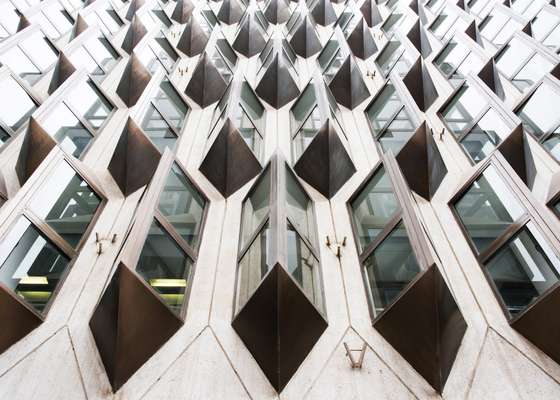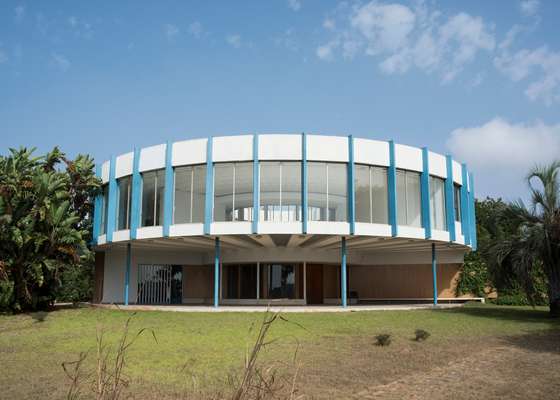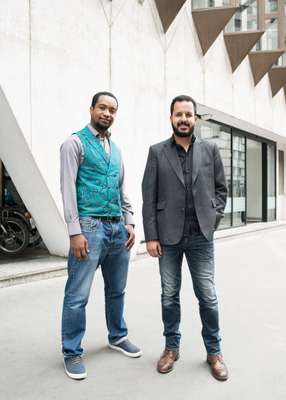 Casablanca's local government has long made a concerted effort to look after its art deco architecture, built during French colonial rule. But the same respect isn't paid to the city's modernist heritage, erected following Moroccan independence in 1956. El Moumni swerves his Hyundai around and heads downtown, gripping the wheel tighter as we approach the 1970s Mohammed V Stadium. In April the municipality took the city's name a little too literally, painting the entire brutalist building white. "It's completely lost its identity," says El Moumni, slowing down to get a better look, his smile turning into a grimace. "They didn't consult a single expert."
El Moumni has been fighting against such travesties for years. He says the key to protecting modernist architecture is to create widespread understanding. The only issue is that no one here seems to know where the buildings are, who designed them or why they're important. So in 2016 he teamed up with his friend and fellow architect Imad Dahmani to create Mémoire des Architectes Modernes Marocains (Mamma), a non-profit that finds, researches and protects Moroccan modernist architecture. This October they will release a printed map and dossier of all modernist buildings in Casablanca – the first of its kind.
"We were inspired by the brutalist map of London," says El Moumni over mint tea at a café near the port, referring to the project by publisher Blue Crow Media. Dahmani, sitting next to him and sporting a bushy beard, nods sagely. Creating something similar for Casablanca involved digging through archives, searching libraries and interviewing residents. "There are buildings that have never been photographed," says El Moumni. "It took us two months just to find some of them."
With their inventory of Casablanca nearing completion, a new city beckons: Rabat, the capital. "At some point we will be consulted on every rehabilitation or demolition," says a confident El Moumni, draining the last of his mint tea.