Business / Global
Business
Briefing
A space-saving office, bricks-and-mortar shops for online brands and bringing craft beer to India.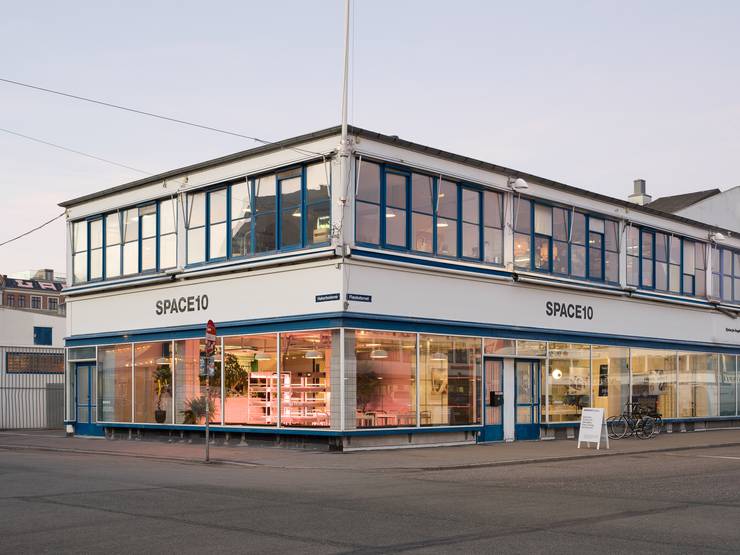 Space saver
Copenhagen –
Design
When Ikea's Copenhagen-based r&d lab Space10 moved into its three-storey 1,000 sq m office in late 2015, the firm quickly encountered some teething problems."The Meatpacking District is all protected buildings so we couldn't make many modifications," says co-founder Simon Caspersen of the former fish-distribution centre. Local firm Spacon & X took the open-plan route and did what it could, such as removing the old walk-in freezers. The building's white tiles had to stay, however. "With the tiles and concrete, the acoustics were terrible."
That was coupled with the expansion of the company from 10 people to, at times, 30. "A completely open-plan office became chaos," says Kevin Curran, the programme lead at Space10. "We were noticing that people were leaving when they needed to focus," adds Caspersen. "If this isn't people's primary destination when they want to work, that's a problem."
So Curran brought Spacon & X back in and led a complete redesign of the office, gallery and workshop. The first-floor office and test kitchen are now divided into areas for team projects. Spacon & X came up with flexible partitions using a system of extruded aluminium frames with removable felt-like acoustic panels made from recycled plastic or opaque polymer. They let light in but stop people from walking up and interrupting co-workers.
The modular design allows for further growth while the downstairs gallery can now also switch from a private yoga studio to a café or an event space for up to 300 people in a matter of minutes. Plus, there are silent pods and a large, airy "Eat, Meet, Read" space with communal tables. "Open-plan offices are supposed to help creativity but they do the opposite," says Caspersen. "Private spaces mean people can discuss things in a less-inhibited way."
And staff are reaping the benefits. "It's improved my productivity," says visual editor Monique Schröder. "I'm easily distracted so if I need privacy, I go to one of the pods; if I want a bit of a vibe, I go downstairs."
"The most important thing was people's needs and wellbeing," says Caspersen. "Many offices are simply not designed for working."
Risk and reward
California –
Retail
In 2015, Vibhu Norby found himself perusing electronics shops and wondering why all of them looked the same. "There were no new brands or products," says the former Google Nest engineer. "It didn't make any sense. New brands want to have their products in shops to give customers a physical touchpoint but nothing met their needs. We realised the culprit was the wholesale model that big-box shops employed, which prevented them from taking a risk on new brands."
It was a lightbulb moment. Norby teamed up with William Mintun and Phillip Raub and created a new bricks-and-mortar format, B8ta, that would give online-only retailers space to display their products. "We're a retailer for these new brands and products and have invented a business model for our shops that we call 'retail as a service' to support them," he says.
The first shop opened in Palo Alto in 2015 and the company has since opened another 16 across the US. The firm has also announced a deal with select Macy's shops to install its retail-as-a-service model, which allows brands to customise the in-store experience while gathering anonymous feedback metrics.
"The industry is adopting our tools and our business model, and they're making shops better," says Norby. "B8ta is retail created for modern brands."
Crafting a niche
Delhi –
F&B
After tasting Brooklyn's craft ale, Ankur Jain decided to make his own. Bira 91 was launched in 2015 and in the last fiscal year clocked $30m in turnover. But it wasn't easy getting started. A year after launch, Jain moved production from Belgium to India but underestimated how long it would take to open a local brewery. A six-month delay created a huge supply lag; then it happened again with Bira's second brewery. Jain kept going. He now has three breweries producing 600,000 every month; a sson-to-open fourth will double capacity. "There are no mistakes, only lessons," says Jain.