New media models / Global
Crowd pleasers
An increasing number of independent media outlets are launching via crowdfunding campaigns. But building on this income while delivering on promises is another challenge; we look at seven ventures playing to the crowd.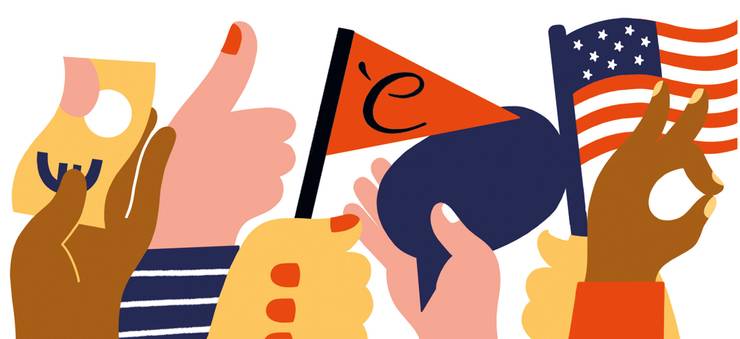 Launching a media brand has always involved gathering a crowd: finding the right people to believe in you and then carving out an audience willing to listen, read or watch. This is often the result of tireless graft and witty marketing. Kickstarter and similar platforms have laid claim to a revolutionary, democratic way of funding these ventures. But does starting out via the crowdfunding route make a big difference?
In theory the only shift is the moment when customers part with their money: doing so well in advance as opposed to paying with the magazine or newspaper in-hand. Yet that change is fundamental and affects everything that follows. For starters, the opportunity for a low-risk dry run that may fail encourages potential publishers to have a go – even those who don't really have (or know how to draw up) a business plan. If things do work, the next hurdle is longevity. For a media brand needing to continue producing content, that's the test: how do you keep people interested once the hype is over?
Many media players have set ever-increasing crowdfunding records with admirable, high-minded promises of rewiring journalism for good by providing a service that's thoughtful and deep. Some have succeeded in doing so but not without hiccups. We've gathered seven case studies that show the stresses and possibilities of crowdfunding. If readers are your owners, can your editorial line ever be truly independent? What happens if you change your mind on the proposals you originally sold your audience? Can you ever venture beyond the echo chamber that supports you? And how much are people willing to pay for your services before their contribution starts feeling like charity for a virtuous cause? No matter how large the posse backing a project from day one; incisive, impactful stories are still what makes a publisher stand out from the crowd.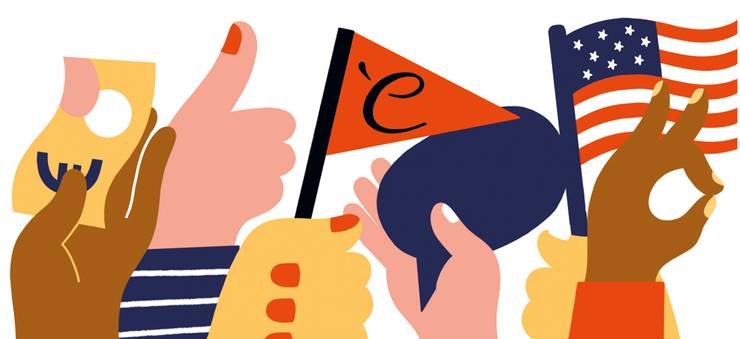 International news reporting
LESSON 1:
KEEP THE BACKERS INFORMED
De Correspondent, Amsterdam
Amount crowdfunded: First round, €1.3m; second round, €2.3m
Cost: €7 monthly; €70 annually
Running costs: €4m
Amsterdam-based De Correspondent is perhaps the best-known crowdfunded journalistic enterprise. It also made headlines when the method slightly backfired, as some funders were disappointed by the delivery of campaign claims. Things had been going smoothly after the news site launched in 2013, with €1.3m collected in donations before its debut. On the back of its aim to deliver international stories that go beyond a sensationalist news agenda, it started with about 19,000 founding members for its Dutch version; that number has grown to 62,000 today. Complications ensued, however, when the company decided to fund its expansion into the US last year.
The English-language version, debuting this September, is called The Correspondent; the assumption was that it would be edited from a US bureau. After gathering more than 45,000 additional backers, The Correspondent revealed it would not, after all, have any physical presence in America. Some members felt deceived but editor in chief Rob Wijnberg believes the experience was a learning curve for his team. "We had no troublesome repercussions but we can improve how we do things," he says. "Only 250 members cancelled their support out of 45,000. It binds us more to an obligation to explain our reasoning." De Correspondent decided to stick to operating out of a single newsroom, partly in order to not make its English service too US-centric but also to reduce overheads and reinvest that money into journalism.
Crowdfunding is usually built around a clear idea and promise but there is room to change course, says Wijnberg. "It would be a weird world if we could never change our minds; it's a classic pivot." That might be an easier claim to make for a business not entirely reliant on its members' loyalty but for De Correspondent, where membership fees make up 78 per cent of revenue, keeping readers happy is key. "You become responsive to what members say and pay attention to why they leave," says Wijnberg. "That doesn't mean you do everything they want. We have editorial independence."
Other than publishing op-eds on Dutch politics or long reads about climate change, De Correspondent also pursues less popular stories such as reports on forgotten conflicts. "The relationship with readers is not: 'We're here to publish what you like.' Facebook has that with you. Mostly you like what we do, sometimes you may not like what we do, but still you support us."
Slow-news outlet
Lesson 2:
OPEN UP A LITTLE 
Tortoise, London
Amount crowdfunded: £540,000 (€600,000)
Membership: £250 (€279) for 2 years
Revenue: Yet to be disclosed
As its name suggests, Tortoise is dedicated to doing things slowly. "News has become noise," says co-founder and former Wall Street Journal president Katie Vanneck-Smith. "We wanted to build a different kind of newsroom: one that is slow but, more importantly, open." The team's crowdfunding operation was anything but slow, however, raising £540,000 (€600,000) over one month in late 2018. "We chose to use crowdfunding to inject money into the business," says Vanneck-Smith, who saw the potential of the campaign as a marketing tool to drum up publicity. "We wanted to use the power of the platform to kickstart our own network."
Tortoise debuted with a fairly small number of founding members – about 2,500. Today there are more than 11,500. About 50 full-time staffers now occupy offices in London's Fitzrovia, a sizeable team for an enterprise with such an audience. Members pay £24 (€26) monthly to access an online news feed and receive an ad-free quarterly book of long reads. They also get 20 tickets a year to ThinkIns in Tortoise's London newsroom: discussions on topics as diverse as "Has Putin won?" and "Is it OK to love Love Island?" "ThinkIns are our equivalent of an editorial conference," says Vanneck-Smith. "They're open conversations we use to inform our own journalism." Attending members are invited to pitch in.
Tortoise's decision to keep many stories available for free online, though, is a double-edged sword. It helps the website reach new readers but might dissuade members from paying the fee, one that is higher than subscriptions to most other news outlets. Tortoise is taking its first steps; it remains to be seen if its business model will pick up the pace.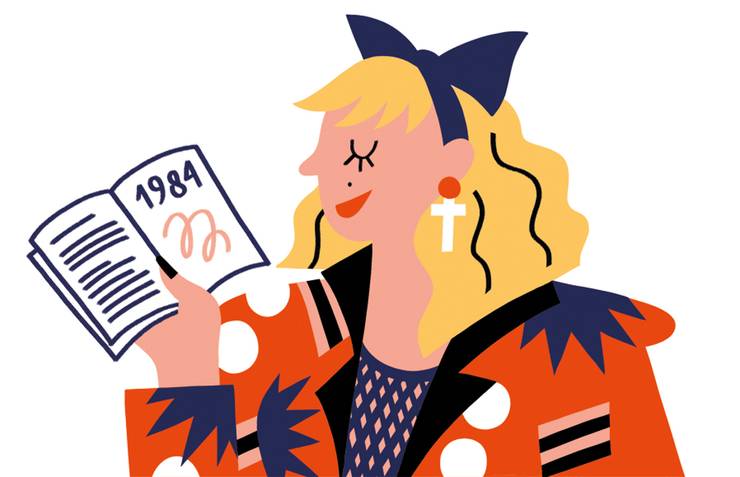 Small print runs, big ambitions
Lesson 3:
Work the niche 
Unbound Publishing, London
Amount raised overall: £7.7m (€8.6m)
Average pledge per project: £38 (€42)
London-based publisher Unbound, which launched in 2011, has turned the publishing industry on its head by crowdfunding all the literature it pushes into the market. "Traditional publishing is a bit like agri-business: it's got five crops that give the highest yield," says co-founder John Mitchinson. That classic model has kept big companies in business for decades but it leaves little room for outsiders. By crowdfunding titles, Unbound plugs writers' ideas directly into customer demand, meaning that books on niche subjects can have their day. "I knew that there was a reading culture in this country, a thirst for new stories," says Mitchinson.

To find space on Unbound, writers pitch ideas. Good ones get in-house support, receive editing and only after that end up on the website for funding. Some may only garner £5,500 (€6,100) and therefore be published primarily for those who showed online support – but more promising titles with greater funds (roughly £15,000/€16,700) are actively promoted in bookstores. To date, Unbound has published about 270 books and secured more than £7.7m (€8.6m) in funding. Mitchinson admits the model has its limitations – while attractive for niche titles, crowdfunding doesn't draw established writers – but he is optimistic that the business is bound for further expansion, and possibly also a bricks-and-mortar space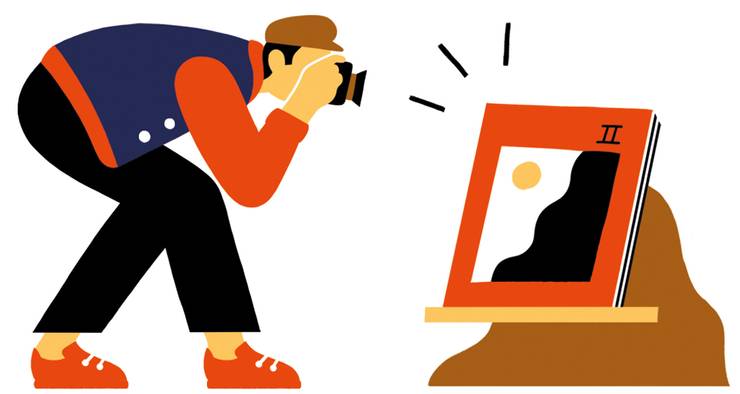 Long-life photography magazine
Lesson 4:
Keep some things to yourself 
Heavy Collective, Sydney
Amount raised per issue: AU$9,500 (€6,000)
Cost per issue: AU$45 (€28)
Projected revenue: AU$20,000 (€12,500)
When Sydney-based furniture-maker-cum-photographer Jack Harries noticed a lack of quality photography magazines in Australia he decided to publish his own. But there was a problem: a lack of cash. So in 2015 he created a Kickstarter page to help relaunch the website of his online photography magazine The Heavy Collective and to publish its printed compendium. The campaign worked: 174 backers pledged au$8,090 (€5,000). Alongside an injection of his own money, it enabled Harries to publish his first volume.
He's since used Kickstarter to fund two more issues. "Putting something online, it moves too quickly. Its shelf life is too short," he says. "I like the idea of having long-form essays and interviews. By making them tangible you give them time." The luxury of time, however, means each publication has so far only broken even. The writers and photographers contribute on a voluntary basis and expenses are supplemented by Harries' salary as a furniture maker.
Using Kickstarter created a platform for pre-orders, which make up a quarter of sales. But Harries hopes to move away from crowdfunding and expects to have enough money from sales of previous volumes to fund the fourth. "Kickstarter requires a lot of attention, making sure it's constantly spotlighted," he says. "A little mystique in each issue can be lost promoting it. It's about knowing how much to give away and how much to keep back."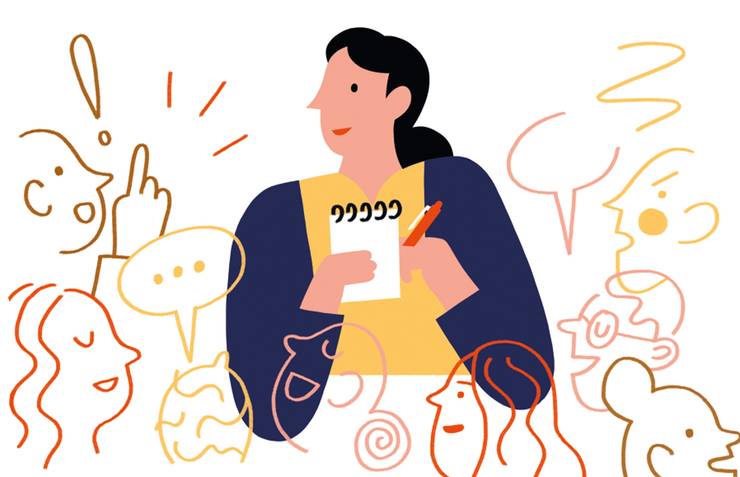 Reader-responsive news gathering
Lesson 5:
Sales staff matter 
Krautreporter, Berlin
Amount raised: €1m
Membership: Two tiers: €5/€9 monthly; €60/€106 annually
Revenue: €600,000
Germany's biggest crowdfunded media project launched in 2014 and within four weeks raised €1m from 17,000 people. Founded by journalists, many of whom had bad experiences at traditional media outlets, Krautreporter viewed the fundraising as a sustainable way to stay independent and uncompromising on quality. The team is now made up of 23 full- and part-time employees and 11,200 members are signed up to monthly or annual packages. "When you're a subscriber you are passive and you pay for extras. Our members are active. They respond to our reporters and pitch stories," says editor in chief Rico Grimm. "We get a feeling for what they need to know." Some of Krautreporter's best stories start with a reader question or a debate in the comments section.
Like any start-up, Krautreporter had teething pains. At launch only 35 per cent of donors became members. "This number could have been higher if we'd done things slightly differently," says Grimm. Notably, the team should have managed reader expectations of the product post-launch as well as hiring non-journalists with skills in sales, marketing and development. Krautreporter is now run as a co-operative of 450 owners who encourage the team to reinvest profits in constantly improving their journalistic output.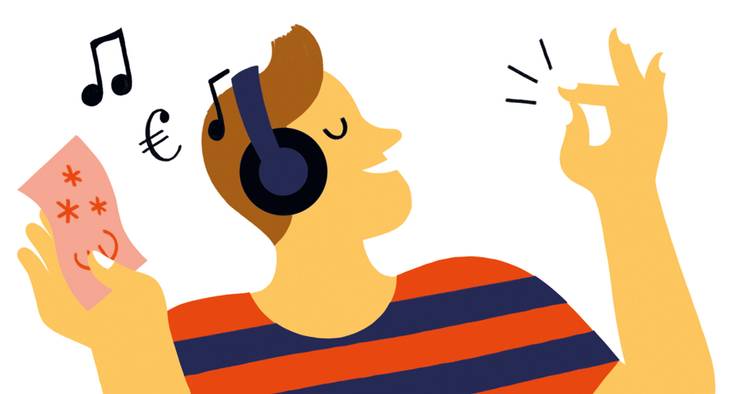 Music-focused broadcaster
Lesson 6:
Explore alternative revenue streams 
Radio Helsinki, Helsinki
Amount raised: €363,000
Minimum donation: €150
Revenue: €1m
In 2015 popular privately owned broadcaster Radio Helsinki was in dire financial straits. To keep operations running, its owners – dedicated music lovers under the company banner Kaupunkitarinat – launched a crowdfunding campaign: citizens could support their beloved local radio by offering donations of €150 or more. It helped the station raise €363,000, which saved it from the worst. It did not, however, make the station profitable. Radio Helsinki was forced to look for a new sole owner.
Known for its focus on well-selected music that does not rely on pre-loaded playlists, the station was bought by music-club operator Livelaboratorio Oy, which is owned by the Finnish Musicians' Union. "We are grateful that the station was saved," says ceo Tanja Douglas. "But crowdfunding cannot be a lasting solution if the station does not manage to sustain itself without it."
The station is now operating within a traditional ad-based model with greater success than its previous ownership. Yet Douglas believes that as well as offering financial respite, crowdfunding could be used in the future to test ideas. "It should be possible to financially support your favourite media when it already has a viable business model," she says. Used to prop up a business, crowdfunding is similar to community charity: it's not a negative practice but remains a helping hand to be requested sparingly if citizens' patience and pockets are not to run dry.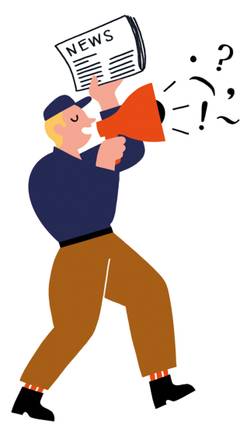 Democratic journalism online
Lesson 7:
Renew interest 
Republik, Zürich
Amount raised: chf3.4m (€3m)
Membership: chf22 (€20) monthly; chf240 (€213) annually
Swiss digital magazine Republik raised chf3.4m (€3m) via its initial crowdfunding campaign in 2017. But this January came a test: would its 17,000 members renew their annual commitment? In the end, 61 per cent did. It's not a bad result but for an organisation that's propped up largely by membership fees it still meant a drastic cut in revenue.
"We knew this would happen and we'd have to grow again," says co-founder Clara Vuillemin. "Everything we do, we do to have a higher retention rate. Our product is about giving people the value they need in order to renew."
Translating the claims made at launch, to put forward a version of journalism that would help fix society, is clearly a challenge. Some of Republik's investigations, including exposés of the Swiss construction industry, did have public cut-through. They are also embroiled in a controversy with ETH Zürich after an article they published lead to a sacking at the university. "When we launched, people asked us to stop talking about the why and just give them the what," says Vuillemin. "But with a year gone we realised we'd come too far trying to sell a product and it was still important to tell them the reasons why we do what we do."
An ambition to revolutionise the news while upholding great journalism is hard to knock and, despite similar crowdfunded ventures in Europe, for Vuillemin the concept isn't tired. "It will always be radical to work in independent media," she says. However, operating in a limited market does open up questions about longevity. "We discuss this often: what's the potential?" Once a core of readers willing to shell out chf240 a year to be part of a virtuous community is signed up, the quality of reporting will be what boosts the bottom line.