Industry / Global
Reap what you sew
How can fledgling fashion labels make an impact in the industry? Here's some inspiration from those who've done it.
The fashion industry is experiencing seismic shifts that are raising tricky questions for brands. Whether a Parisian powerhouse or a Los Angeles start-up, today companies must consider a number of factors. How best to present clothes to the industry, for example: is the runway-show format outdated and, if so, what are the alternatives? Plus: how to pursue online sales or satiate demand for sustainable products – and what does "sustainable" actually mean? Also, while social media and e-commerce mean it's easy to launch a brand, how do you stand out from the crowd?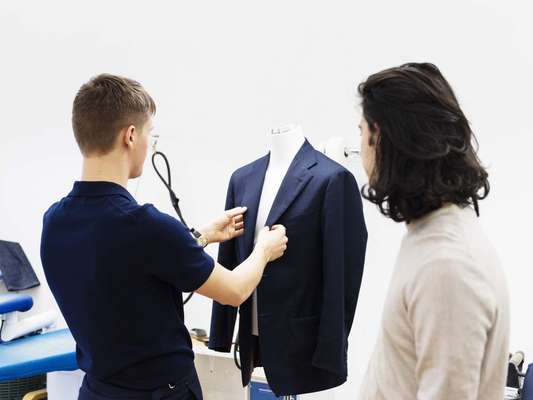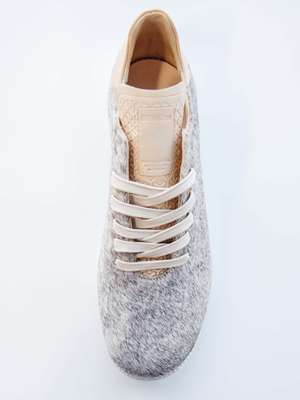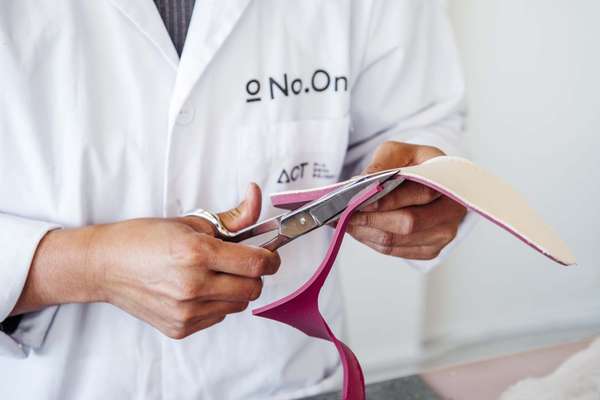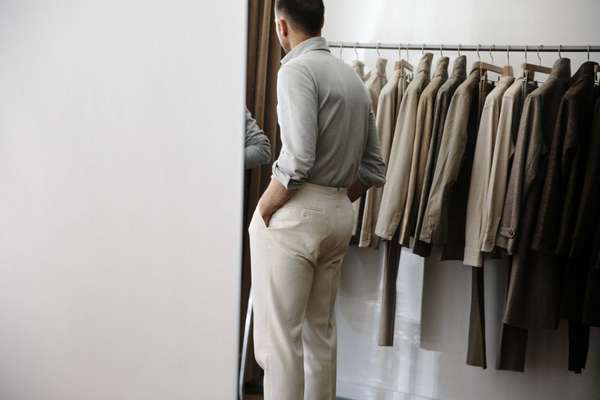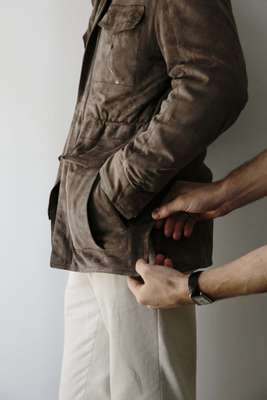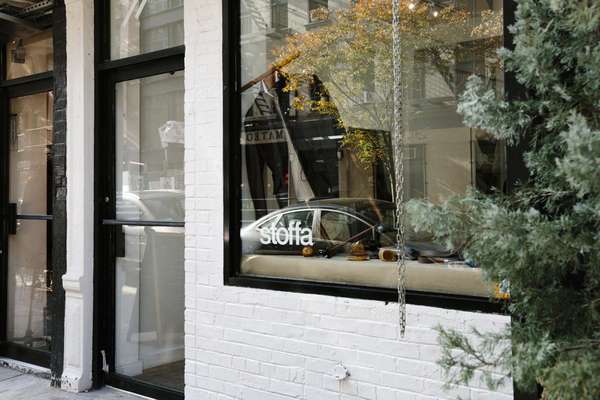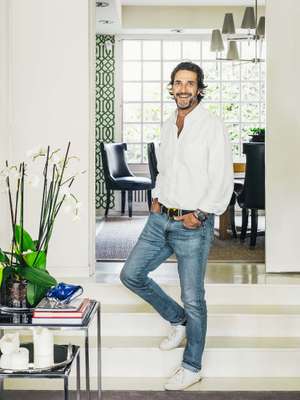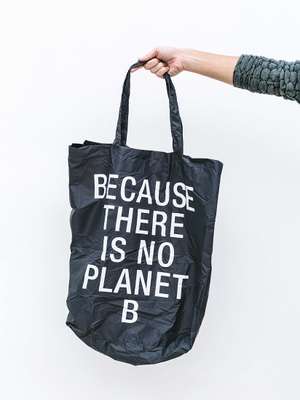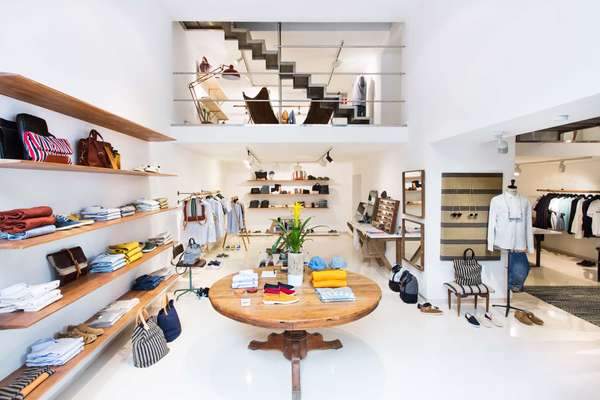 We've spoken to entrepreneurs doing things differently. Each is carving out a niche – in areas such as premium underwear or made-to-measure tailoring, or by being sustainable every step of the way – and thinking about how to move the industry forward. Their products are also selling well, which helps. This is how to run a fashion brand in 2019.
1.
Stay small
Loopwheeler, Tokyo
For start-up brands it's tempting to dream of runway shows and a global following. But staying small can pay off. Satoshi Suzuki, founder of Tokyo sweatshirt brand Loopwheeler, thinks his lack of scale has given him an advantage. The brand was founded in 1999; it now has three shops and 15 employees in Japan. "I can be at the factory working on new products and I can also talk to customers in the shop," says Suzuki. "I can keep an eye on design, production and the shops."
Suzuki's brand relies on a single product category: sweatshirts made on loopwheel knitting machines. Over the years he has experimented with patterns and fabrics to build a line-up that now includes jumpers, cardigans, hoodies and T-shirts. Loopwheeler's reputation rests on craftsmanship and Suzuki regularly visits Kanekichi Industries, his main Wakayama knitting factory. He spent years working on a dual wool-cotton fabric that wouldn't rip on the loopwheel machines or shrink in the wash. "Big brands would never go as deeply as we do into making a product," he says.
Suzuki also thinks that with a small workforce it's easier to explain his philosophy. "I tell my employees that we can achieve a lot by being conscientious," he says. "You have to draw out the best from everyone who has a role in the making of every product: designers, textile makers, dyeing staff, the people who cut and sew. It can't just be a job."
2.
The made-to-measure opportunity
NoOne, Los Angeles; Atelier Saman Amel, Stockholm
We have tended to associate made to measure with a bygone era but now it feels forward-looking – an antidote to the glut of fast-fashion products. A number of cool young brands – including Stockholm menswear brand Atelier Saman Amel, Madrid shoemaker Glent and LA trainer brand NoOne – are accruing healthy followings thanks to custom-made offerings. They are anything but the stuffy tailors formerly associated with the term "bespoke".
"Personalisation is the signature of luxury. If you're going to spend a lot of money, looking different from other consumers is important," says Mark Gainor, co-founder of NoOne, whose team of three artisans hand-make natty kicks in a Venice Beach studio. Customers, whom Gainor says include athletes and entertainment folk, can choose from four silhouettes and myriad materials such as pony hair, buffalo leather and Japanese indigo mud cloth. "We're building a nice clientele in LA, especially for bespoke," says Gainor. "The experience can be addictive: someone comes in and touches the leather, smells the shoes."
"Made to measure doesn't have to be formal," says Dag Granath, co-founder of Atelier Saman Amel, which produces custom-made suits as well as rollneck jumpers, overcoats and relaxed pleated trousers. "Consulting experts and having things custom-made is something that people will be doing a lot more in the future. Retailers are either going to have to be humongous, like Amazon, or small actors who will need to be very, very niche. The mid-market brands are going to have great difficulties." He adds that small players will "basically be in the business of loyalty". And what better way is there to cultivate loyalty than by creating a perfectly fitted item for each client – and enjoying a drink and a chat with them in the process?
Although difficult to scale, made-to-measure businesses are an efficient low-risk model – which makes them an attractive prospect for a new brand. "You don't have to worry about sunken costs, dead inventory or sales," says Granath. "We only produce a garment that we've already sold. In that sense we have greater security: you can keep the business small and tight. More people should consider custom-made or single-unit production when they're starting a business."
3.
Bring online into line
Gerbase, London
"We're starting to feel information fatigue," says Paula Gerbase, founder of womenswear label Gerbase. Launched in June, the London-based brand sells made-to-measure suits, knitwear and jewellery. "I'm craving a return to a sense of mystery. When everything is so readily available we lose a certain sense of expectation and curiosity."
Gerbase knows about desirability: she's also the artistic director of British footwear label John Lobb and the founder of unisex brand 1205, which she closed in 2017 in the wake of the Brexit referendum result. Now she's back with her new label, which has fewer than 1,000 followers on Instagram and no website to speak of. And that's the point. "In today's over-stimulated world, being overexposed seems to be the only strategy that exists. I would gladly exchange hype for a return to a sense of mystique."
Today e-commerce is a reality of running a brand but Gerbase is one of a handful of firms doing something different with their online presence. Parisian womenswear label CristaSeya operates its e-commerce site like a pop-up shop: it's only open for a handful of days every season. "We don't have the desire to be sold everywhere and available all the time," says co-founder Cristina Casini.
The brand's e-shop products are ready-made and ship straight away. The temporary format reduces the risk of overproduction and means the brand never goes on sale. "Like any young business, we are always busy. Running a physical or online shop 24/7 adds more work," says Casini. "But the pop-up experience allows us to be surprising."
If used in a certain way, Instagram can be effective. New York's The Row has more than one million followers but, rather than clothes, its grid is a mood board of art and design. "A brand's aesthetic is so visible in the shop but how do you put that across without a physical space?" says Charlotte Lewis, founder of kaftan brand Ven Store. "Mood-boarding expresses the vision of a brand. You can say a lot without having to post three times a day. A brand doesn't have to shout the loudest to be noticed."
4.
Do trunk shows, not runway shows
Stòffa, New York
Catwalk shows and presentations held during fashion weeks can certainly create buzz around brands. Yet for many smaller players, trunk shows – roving, temporary by-appointment showrooms – are more effective (if not quite as glamorous).
"A trunk show is more than a pure marketing exercise," says Agyesh Madan, co-founder of New York menswear brand Stòffa. "It's an opportunity for the client to interact with our team, as our product specialists can walk clients through the complete collection and fabrications."
Stòffa is based in Manhattan but holds monthly trunk shows in London, as well as events in Paris, Stockholm, LA and San Francisco; most run for two to five days. "Technology has enabled our business in so many ways but it can't replace the in-person experience," says Madan. "The trunk-show model has allowed us to engage clients who are not based in our home location."
Trunk shows are a sensible model – for all types of brands, whether they specialise in made to measure or ready to wear – because brands can deal with end consumers directly and guarantee there is sufficient customer interest before committing to the event. Atelier Saman Amel is hosting its next show in New York and, as of July, was fully booked (with 25 to 30 appointments, the majority of which are likely to result in purchases).
The Swedish brand works with a small property agent that sublets gallery spaces and conference rooms in London and New York to secure superior locations at good prices. "Classic tailors book a large room in a hotel but we want to have an environment that's more clean, more professional and more like a showroom," says co-founder Dag Granath.
Atelier Saman Amel has a team of five; it sends along two members of staff to host each trunk event. "It's a cost, absolutely," says Granath. "But we've never had a trunk show that we didn't make quite a bit of money from."
5.
Be sustainable
Ecoalf, Madrid
"I convinced textile makers to produce recycled fabrics for me," says Javier Goyeneche, founder and president of Madrid brand Ecoalf. "I made them realise that producing fabrics from ocean waste would give them a business advantage as they would be ahead of the curve."
Ecoalf was founded in 2009 and today has developed more than 250 fabrics, crafting trainers from algae and trousers from recycled plastic bottles. Sustainability is breathed into every aspect of the label, from production to packaging and shipping.
Amid concerns about the impact of fashion upon the planet, the eco conversation is getting louder in the industry. But too often "sustainability" is a buzzword, thrown around by brands as a selling ploy without any explanation as to why or how they are sustainable. "It's not enough to make something in organic cotton if you are still producing masses in volumes that end up in a landfill at the end of the season," says Goyeneche.
Sustainable brands would do well to follow Ecoalf's lead. The label – Spain's first B Corporation (given to businesses that meet the highest standards of societal and environment conduct) – makes its products where the waste is sourced. Ocean rubbish from Thai shores is made into footwear in Thailand and organic-cotton products are sewn in Turkey, where much of the world's cotton is grown. To reduce carbon emissions, Ecoalf has an Asian warehouse to send orders direct to customers, instead of via Spain.
Goyeneche is committed to his vision. "We realised one of our coat fabrics released micro-plastic particles [into the water] when it was washed. We stopped production immediately." He started the Ecoalf Foundation in 2015, a non-profit organisation that works with 3,000 fishermen to clean up the seas (10 per cent of sales from certain items goes to the foundation); he also visits schools, teaching children about sustainability. "They understand that there is no planet B," he says.
6.
Consider a brief encounter
CDLP, Stockholm; Organic Basics, Copenhagen
Underwear upstarts, such as Swedish brand CDLP and its Danish counterpart Organic Basics, have found a lucrative niche. Both produce premium understated briefs, boxer shorts and trunks, with minimalist waistbands that are distinct from more logo-heavy designs (Organic Basics offers men's and women's lines; CDLP men's only). Although they're still young they're shifting product: in 2018, CDLP's annual revenue grew by 350 per cent and, this year, the brand expects it to hit €3m.
Underwear is a relatively low-cost but high-use product with low online return rates as sizing, unlike other fashion items, is relatively standardised. "Underwear is seasonless so all our collections are never-out-of-stock products. That means our factory can produce them in bulk," says Organic Basics co-founder Christoffer Immanuel. 
This continuity of colourways and styles has resulted in a financially beneficial brand-manufacturer partnership. Organic Basics' factory produces six months' worth of product at once and the brand buys it as and when it needs stock replenished (in contrast to many clothing brands, which must buy all stock from factories as soon as the clothes are made). "The factory could see that helping us would benefit it because we have a high order volume and it could optimise production," says Immanuel.
Both brands use Lyocell, a material derived from wood pulp that uses less water in production than cotton. "Cotton isn't ideal for underwear as it absorbs moisture and holds colour badly; Lyocell is breathable, soft and temperature-regulating, as well as antibacterial," says CDLP co-founder Christian Larson. Opting for a dynamic fabric has helped both brands gain a foothold with their Portuguese factories. "We knew we didn't have the order size that the big brands could bring; we needed something different to catch manufacturers' attention," says Immanuel.
What I know
Tony Roig's experience of running a brand
"To sell anything you need to know who your customer is and what they want. Since 2006 I've spent eight hours a day, Monday to Saturday, working in the shop. I've spent a lot of time with clients and know what their limits are in terms of price, quality and design. 
Our in-house line, Mews, has 60 permanent pieces and two seasonal collections a year. We launched it after realising that we sold a lot of specific styles such as cotton T-shirts, hoodies and chinos. We thought we should make the garments ourselves because the profit margins would be higher. Now 15 permanent pieces in the Mews collection make up more than half our shop's menswear sales. Because we produce and sell directly we can spend more to make a better product.
All the brands we sold [in La Principal] were made in Portugal so initially we went there. But it became harder to make there because the factories have got busier. It's tough to find a factory if your volumes are small: factory managers say that small volumes break the factory's chain of production. So we stepped away and now we produce in Spain. It gives us a fast and more controlled production process – and the risk of miscommunication is reduced. It's still hard: most of the big Spanish factories are working with the monsters of the market, such as Inditex. Our challenge now is to refresh the small factories we work with in terms of design and technicality.
Sustainability is a big word: a company that is not green nowadays should be out of the game. But companies [across all sectors] are marketing sustainability and growing prices constantly, so we have to pay the price of gold for mediocrity. We try to challenge this: the quality of your product and service should go beyond the price the customer pays."
Tony Roig co-founded Addict, a multibrand shop in Palma, in 206; he launched Mews in 2011 and another shop, La Principal, in 2012