Catch the morning light / Sydney
Cities at 7:00: Sydney
Sydneysiders are early birds and why wouldn't they be when they've got it all: surfing, swimming and superb coffee.
Morning in Sydney is to experience a city at its best: by 07.00 the sun is up and often dazzling, the water is sparkling and the personal trainers are hard at work. What Sydney lacks in nightlife – dinner for many Sydneysiders is at 18.00; bed by 22.00 – is made up for at dawn, when inhabitants are at their most perky. 07.00 is, for most, a late start.
Sport is ingrained into the mentality of the harbourside city and true Sydneysiders nearly always begin their day being active, followed by an invigorating breakfast. Coffee in Sydney is a religion and a pre- or post-workout jolt of caffeine – often enjoyed alfresco – is a prerequisite.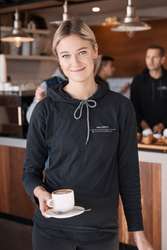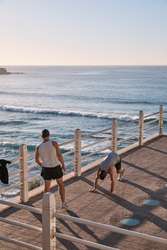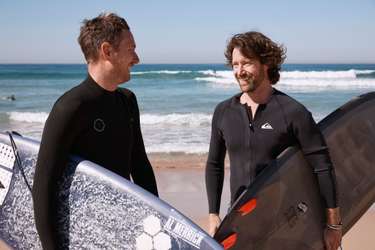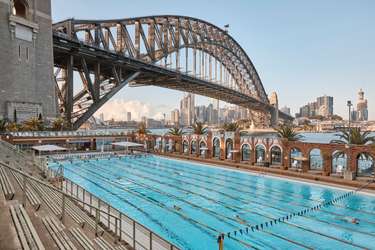 In wealthy inner-city suburbs such as Potts Point, Elizabeth Bay and Darling Point, early mornings are spent in Rushcutters Bay Park.
It is in nature that Sydney's striking morning light can be truly appreciated, disturbed only by the occasional gasp from a runner, the chatter of dog-walking couples and the calls of native birds, such as the rainbow lorikeet, noisy miner or laughing kookaburra.
In seaside suburbs, the ocean is king: many choose to live on the beach so that they can enjoy a daily surf, swim or jog before work. Bondi, Coogee and Tamarama are hallowed surfing spots. In Manly on the North Shore, the Bold & Beautiful Swim Squad meets daily at 07.00 at the Manly Life Saving Club. Just watch out for sharks.
---
STAY: Ovolo Woolloomooloo: Located on Sydney's historic Finger Wharf, Ovolo merges history with a contemporary industrial feel; think high ceilings, steel and wooden beams.
ovolohotels.com.au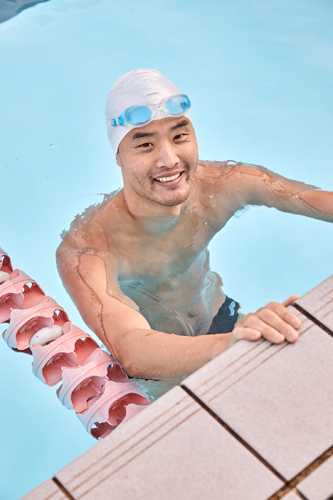 SWIM: North Sydney Olympic swimming pool, Milsons Point: Sandwiched between the Harbour Bridge and Luna Park is the North Sydney Olympic Pool, also known as the "wonder pool". Built in 1936, it sits almost directly below the Harbour Bridge's arches, letting you admire one of Australia's iconic pieces of architecture while doing laps. It opens at 05.30 and there's a sauna and spa too.
northsydney.nsw.gov.au
BREAKFAST: Celsius Coffee, Kirribilli: This compact café on Kirribilli Wharf is a 10-minute walk from the wonder pool (see above). It offers views of the ferries trundling back and forth; hop on one after breakfast for a scenic trip to Circular Quay. Don't miss The Benedict: poached eggs served with succulent braised lamb, Japanese yuzu and raw almond dukkah.
celsiuscoffeeco.com.au
2.
Smashing start to the day
TENNIS: Rushcutters Bay Tennis Centre, Rushcutters Bay: Nestled among fig trees in a pretty park, Rushcutters Bay Tennis Centre is a shady and cool spot with views of the harbour. Rushcutters Bay Park, meanwhile, is a community hub that serves Potts Point and Elizabeth Bay; well-heeled residents can often be found working out, walking their dogs and having picnics.
rushcuttersbaytennis.com.au
BREAKFAST: The Lookout Café, Beare Park: A short walk from Rushcutters Bay is The Lookout Café, which recently opened in Beare Park's updated marina. With outside seats overlooking the water, this is a go-to brunch spot. Try the hotcakes with raspberry jam or the smoked salmon on crispy potato cake.
Beare Park Marina, 1 Ithaca Road, Elizabeth Bay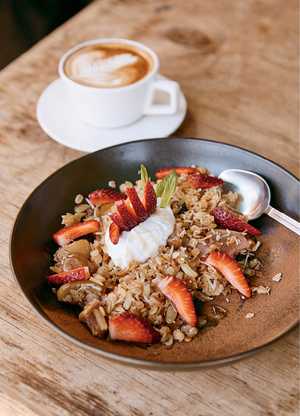 SURF: Bondi Beach: Tourists often creep out later in the day but Sydneysiders hit the waves that lap up on Australia's most famous surfing beach early in the morning. Wearing a wetsuit in the chilly Pacific is a must but don't worry about sharks: there's a net and lifeguards are on duty. Surfboards are available for rent from Mark's Surfboard Hire Bondi.
bondibeach-bnb.com.au
BREAKFAST: Gertrude & Alice, Bondi Beach: A short walk from Bondi Beach, on Hall Street, this café and bookshop is a Sydney institution. Settle in one of the comfy chairs in the cosy interior and browse books on the well-stocked shelves, or perch on a seat at the tables outside and watch the world go by. Try the homemade apple-and-berry crumble served with coconut yoghurt.
gertrudeandalice.com.au