When brands want their clothes to look their best, they reach out to mannequin-maker La Rosa.
Shop mannequins might be the last stage in the business of selling clothes but they are the first chance that customers get to see the products in person. To make a lasting impression – fashion labels don't want to be seen standing still – brands look for ways to make shop displays more attractive. For many this requires a call to Mattia Rigamonti. He is CEO of Italian mannequin-maker La Rosa, whose roots in merchandising date back to the 1920s.
Rigamonti's family has run La Rosa for the past 50 years and its commitment to making memorable displays hasn't let up. When MONOCLE visits the firm's headquarters in the suburbs of Milan, it's the eve of Italy's Ferragosto holiday break. While most businesses are winding down their activities, Rigamonti is attending to the final details on a series of bespoke mannequins ordered by Gucci for an upcoming presentation in New York. Rather than being made to be covered with clothing, these mannequins have been moulded to recreate specific outfits from the Italian fashion house's new collection, right down to the buttons and lapels. "Clients come to us to find something special," says Rigamonti.
With clients ranging from Moncler to Fendi, La Rosa is no stranger to going the extra mile to develop creative forms. The firm's 70-year-old president Gigi Rigamonti – Mattia's father – points to the jointed feet of a slender mannequin in the showroom. The trademarked Footure concept – a recent innovation – is a patented modular design that allows the heel of the mannequin's foot to be adjusted to four different heights.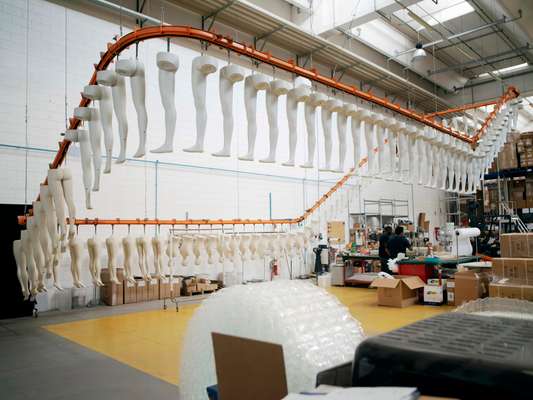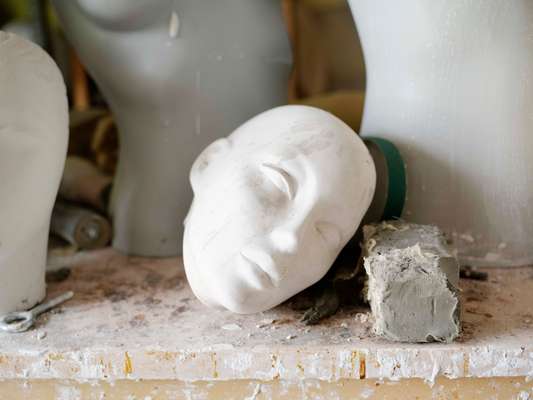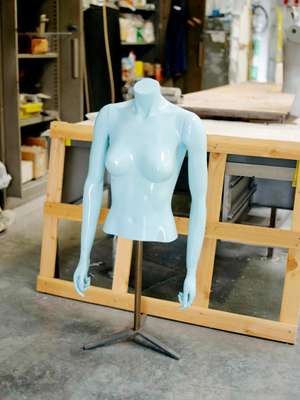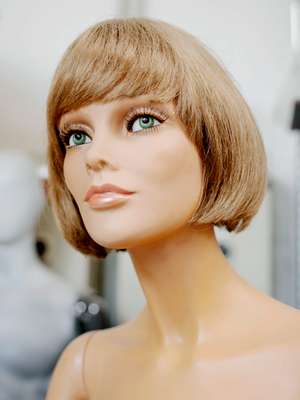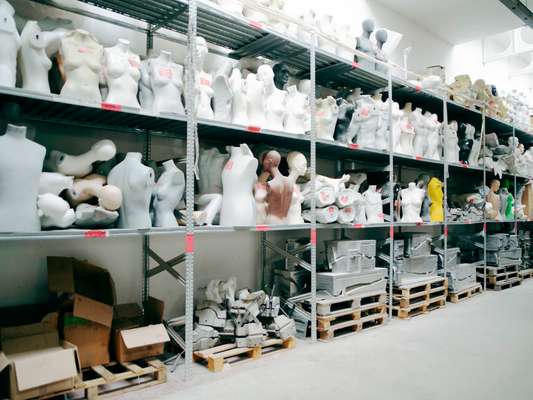 "Previously clients would have had to buy separate leg and foot parts depending on the type of shoe they wanted to display," says Gigi. "This gives them more options from one product so they can set a variety of different poses." He gestures to another model with a rotating wooden forearm. "Brands are increasingly looking to push accessories lines in shops so we are constantly thinking up better ways to serve their needs."
An accomplished artist, Gigi entered the family business in the 1980s after studying painting and sculpture at London's Royal College of Art. Over the years he has drawn inspiration from the likes of sculptors Constantin Brancusi and Henry Moore when creating new silhouettes for La Rosa mannequins. His sharp eye soon caught the attention of fashion designers in need of standout displays, such as Giorgio Armani and Gianni Versace. This approach continues to permeate the company today: a flip through its catalogue reveals plenty of abstract shapes, with elongated busts and egg-shaped heads without features such as lips or eyes.
La Rosa by numbers:
Founded: 1922
Employees: 50
Mannequins made per year: About 15,000
Production sites: 2, covering 10,000 sq m
Items in catalogue: 800
While the elder Rigamonti concerns himself with artistic matters, Mattia is busy with production. He points out that the company balances modern technology – 3D scanning and robotic carving arms – with in-house sculptors using plasticine to shape prototypes. "Investing in technology has helped us to reduce labour costs by up to 25 per cent a year and be faster to market," he says. "But we haven't lost the artisanal touch." Scans of new mannequin shapes are first uploaded to numerically controlled milling machines that create aluminium moulds. Molten grey plastic, which has a doughy consistency, is then shaped into legs, torsos and other anatomical elements. After being cooled in water, the dummies are shipped to the company's finishing facility where staff remove imperfections before applying primer and a final coat of paint.
Depending on a customer's taste, mannequins can be produced in a variety of shades and covered in an assortment of fabrics, including linen or silk, to add a sartorial quality to the piece. For retailers promoting futuristic styles, there are even robotic figures in a high gloss finish that bring to mind the androids from the film I, Robot.
The whole set-up is centred around a massive conveyor belt that moves dangling various body parts through painting stations; once painted they are left to dry for between 12 and 24 hours. To protect the environment, La Rosa uses anti-shock recycled plastic that is durable enough to absorb the constant wear and tear of being dressed up. The process of creating a single mannequin takes about three days but Mattia says that it's worth it. "Our products, like the clothes they wear, require a lot of work to look this good." 
larosaitaly.com