Retail / Luxembourg
Looking sharp
With its diverse produce and deep commitment to staff and the community, leading family-run supermarket chain Cactus could teach retailers around the world a thing or two.
If you were to attend a dinner party surrounded by Luxembourgers you would most likely hear the word "cactus" popping up in conversation more than once. But the chat wouldn't be about succulents: the country's largest and oldest supermarket chain has been a household name for generations of residents for whom the weekly Cactus shop is as much ingrained in their national identity as the effortless switch between three official languages.
As a result, even though the country's population is becoming increasingly international (nearly half are now foreign nationals) and competition is stiffening with the arrival of the likes of France's Auchan and Belgium's Delhaize, Cactus has held strong. Founded in 1967, today its 57 branches enjoy 450,000 customers a week and recorded a 2018 turnover of €1bn, providing a good example for large-format retailers the world over.
Thanks to its values-driven business model, friendly staff and excellent product range, the family-run supermarket has managed to hold a special place in the hearts – and larders – of this tiny nation.
To better understand why you have to grab a trolley and get lost in its aisles. At Cactus Howald – which reopened in 2018 after an extensive redesign – shoppers can enjoy fresh-produce counters brimming with cheese and house-made charcuterie, a refill station for unpackaged organic goods, a florists corner and a café bar serving freshly baked treats. On the densely packed shelves, own-label produce rubs shoulders with Portuguese tinned sardines and English mustard, creating a colourful patchwork of packaging and languages befitting the cultural diversity of the clientele.
When we visit, a shopper is holding open the pages of a recipe book to show an employee, both of them perusing the dairy fridges for the right type of parmesan. The slogan "Fir Iech do" – Luxembourgish for "There for you" – is stitched on the back of the attendant's black-and-cactus-green vest. "Shop floor staff are knowledgeable, multilingual and happy to help, so I like asking for their recommendations," says customer Isabel Matos. "I always find what I'm looking for."
Not unlike shopping at a market, these tips come from experience and education. As the third-largest employer in Luxembourg, Cactus regularly hosts training sessions for its 4,320 staff (hailing from 38 nations), including Luxembourgish language lessons, etiquette classes and external workshops such as fishmongery in Boulogne-sur-Mer and cheesemaking in the Auvergne.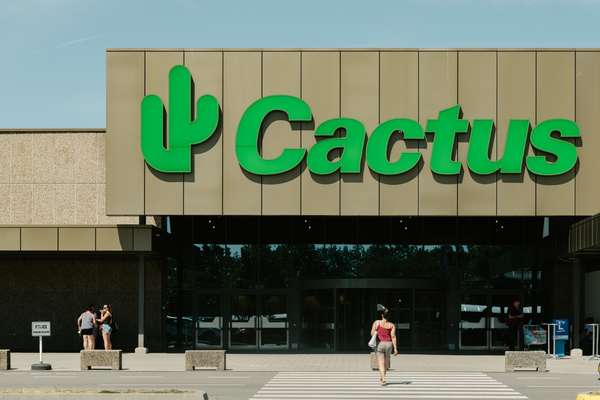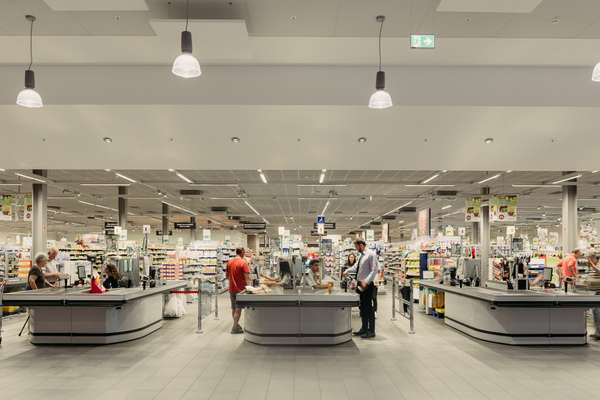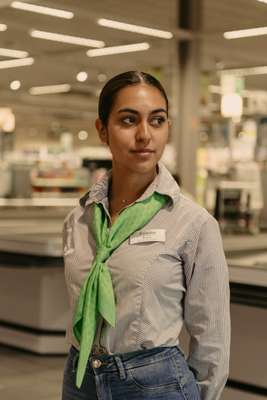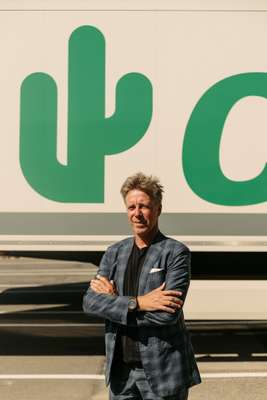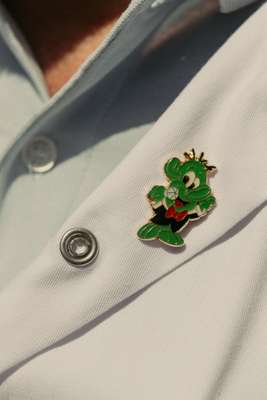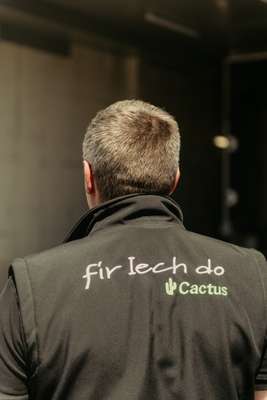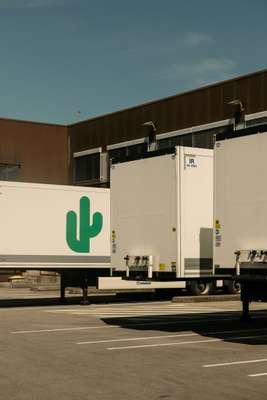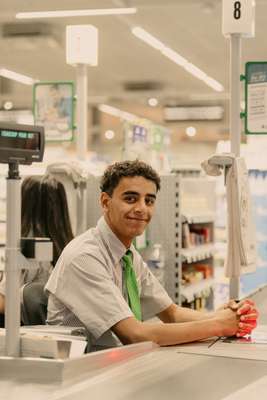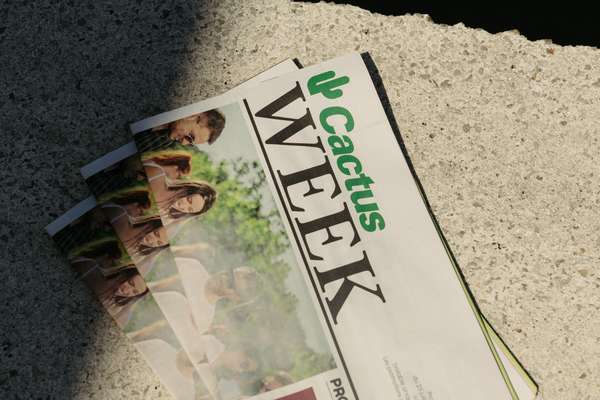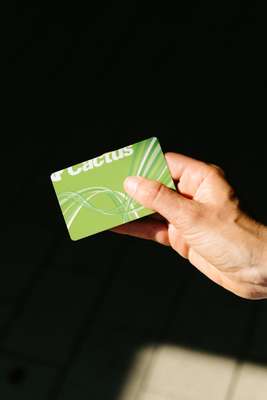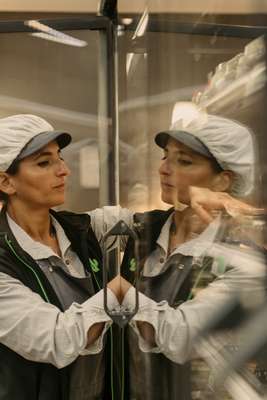 A big part of the reason that Cactus is able to boast such expertise and maintain the trust of ever-more discerning customers is its low staff turnover: employees stay for 15 years on average. "There's less change in our teams because of the flat hierarchy in the company: everyone's input is valued," says Manu Kieffer, a 30-year Cactus veteran and manager of the Howald branch. "The founders, the Leeschs, come and visit us in-store almost daily, which creates a family-like atmosphere between staff and management that customers can feel."
The success of Cactus goes back to the vision of one particular Leesch: Luxembourgish entrepreneur Paul, who had a knack for recognising industry-shaping trends before anyone else had a chance. Hailing from a family of shopkeepers, Leesch realised early on that the traditional format of the counter-service grocery was on the brink of extinction due to the surge of US-style supermarkets.
Cactus in numbers:
Products stocked: 125,000
Wines stocked: More than 1,350 from 23 countries
In-house production ateliers: 4 (coffee roastery, caterer, patisserie and butcher)
Own-label coffee roasted: 300 tonnes per year
Charcuterie produced: 40 tonnes per week
When in 1967 he opened the first Cactus (a name he chose because it was universally understood) it rang in a new generation of commerce for Luxembourg, complete with self-service counters, trolleys and a large carpark. The shop soon became a countrywide chain, extending its range to organic dry goods as early as the 1970s and fairtrade coffee as well as diy retailing in the 1990s.
Today it is headed up by Paul's son, CEO Max Leesch, and managing director Laurent Schonckert. Keeping it in the family has helped the group do things that other, more profit-driven companies might not, such as paying all staff a 13th-month salary bonus. Cactus's commitment to creating a connection between the customer and the brand is also rooted in the spirit of the company. Be it off-site customer visits to producers or free cooking classes and wine tastings, it is about immersing shoppers in the world of Cactus and, in return, becoming a part of theirs.
"The kind of detail work we do is what allowed us to stay in the game and get to where we are today," says Schonckert. The figures speak for themselves: the Cactus loyalty card scheme has 293,000 customers in a nation of just over 600,000.
"Anyone can sell you a jar of Nutella at a competitive price but this is not who we are or aim to be," says Marc Hoffmann, the marketing and retail director of Cactus Group. "Unlike other supermarkets we communicate values, not just prices."
One thing that newcomers to the supermarket might notice is the smiling green cactus figure adorning promotional leaflets and badges pinned to staff uniforms. This is Yuppi – but he's much more than a mere corporate mascot. For Luxembourgers he's a much-loved point of nostalgia and for the group he's a brand ambassador, bringing Cactus's commitments to life in a way that is relatable to audiences of all ages.
Since his creation in 1987 the goofy cartoon character has taught the nation's schoolchildren about food provenance and healthy eating through brochures and events organised in conjunction with the Ministry of Health. Be it planting an orchard or visiting a beekeeper, when a new initiative or product is launched, Cactus – and Yuppi – invite customers young and old to come and learn about the process behind it. This is what catapults the company above the foreign chains diving into the Luxembourgish market: the emotional significance of these longstanding relationships with regional farmers, governmental organisations and its clientele.
Of course, keeping up with the times is a challenge for any brand with a decades-long following. In recent years Cactus has started to update its 1960s-inspired shop interiors, replacing bright-red tills and beige tiles with a more sober, grey-dominated colour palette and bolder signage. "It was important that the new aesthetic wouldn't destroy our image and the values established by our founder," says Schonckert.
For the redesign the company teamed up with a shopfitter from Switzerland, a nation Paul Leesch greatly admired and whose most famous food exports he stocked from the beginning. Almost all Luxembourgers have childhood memories of drinking their first Rivella inside a Cactus and the Swiss lemonade bottles still line the shelves today.
"A supermarket is just a hall filled with shelves and products, but our work is about something else," says Hoffmann. "There's something emotional in all we do."
---
Five takeaways for other retailers:
1. Invest in training. Knowledgeable staff add value to a customer's shopping experience.
2. Have a good product mix. Support local producers and companies but don't be too religious about it – variety is crucial.
3. Make sure there's a reception. Greeting people as they enter makes them feel at home and also provides an easy-to-find focal point for questions.
4. Wear a uniform. Build a brand (and a team) through some simple but snappy workwear.
5. Visit your shops. To understand a shop's pain points, get out onto the floor on a regular basis.