Travel round-up / Global
Open for business
We visit a US wellness retreat with a soothing Japanese-Scandinavian twist, an art deco boutique hotel in the Middle East and a luxurious guesthouse in Italy.
There's a clever way to bypass the waiting list of three-Michelin-star chef Massimo Bottura's Osteria Francescana in the Italian city of Modena: booking a room at Casa Maria Luigia. Bottura recently revamped and opened the centuries-old stately home as a luxurious guesthouse, featuring 12 rooms furnished with vintage finds and art by the likes of Andy Warhol and Ai Wei Wei. The house overlooks beautiful manicured gardens planted with 200-year-old oak trees and wheat fields.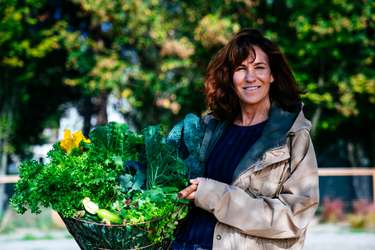 "We are sharing our art collection, record collection, vegetable garden, our kitchen staff and our love of Emilia Romagna," says Bottura. "We are applying the same kind of hospitality that we have developed at Osteria Francescana over the past 25 years. Only now, instead of taking care of guests for a few hours, we take care of them for a few days." Upon arrival guests are greeted with a bottle of chilled lambrusco and snacks are served throughout the day.
When travelling, the chef likes to check in to tranquil hotels that are not too big and where you quickly feel at home – and that's exactly what he's created here.
casamarialuigia.com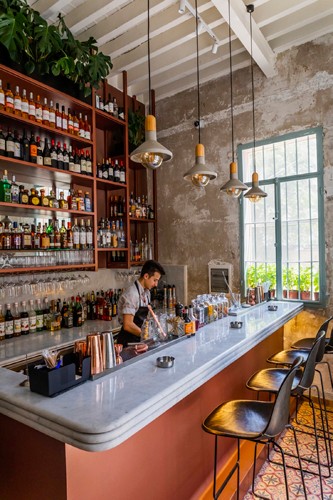 Omar Jheir always had his eye on the neighbouring property of his popular café Sip. And why wouldn't he: it's a striking art deco building in Gemmayzeh with views over the famous Saint Nicholas stairs. In a city whose economic woes limit the creation of new lodgings, Beirut welcomes Lost with open arms.
The 12-room boutique hotel's interior echoes the 1930s and 1940s touches found in the city, from the wrought-iron details in the rooms to the rounded sofas that are a contemporary take on art deco. Breakfast is served in the dining room, which opens onto the street and turns into a bar in the evenings. The Lebanese-inspired menu includes chicken cigars and crispy squid.
lostbeirut.com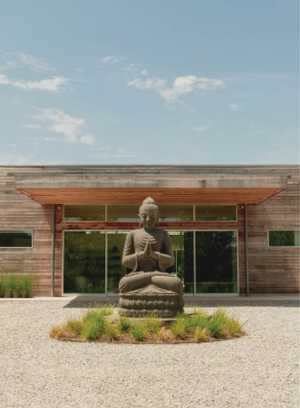 Shou Sugi Ban House
New York
Located inside a zen pebble garden behind a slatted gate on Montauk Highway, this 13-room retreat co-founded by Amy Cherry-Abitbol is immaculate. She has been living in Southampton, Long Island, for the past 20 years and admits that her desire to do something for the community was a catalyst for opening the property.
The grey-wood shingled Shou Sugi Ban House has a Japanese-cum-Scandinavian feel, designed in collaboration with architect Debbie Kropf. Wherever possible, Cherry-Abitbol worked with local hands: the beds are built by a man on Shelter Island, the ceramics crafted by a woman in upstate New York and the soap handmade in town. Danish chef Mads Refslund's menu is heavy on local produce.
Guests check in for multi-day stays designed to help them disconnect and relax. "People make so many choices throughout their day; by coming here, a lot of the decisions are made for them," says Sat Darshan Khalsa, director of programming. Where do we sign?
shousugibanhouse.com