Preview / Global
Quality controller
Goodbye summer; goodbye blockbusters and beach reads. Autumn is the time for more contemplative films, series and novels, and we've found the best of the season. And when it's time to give the screen a rest, we've got you covered for music and art too.
Film
Major releases
Crime, comedy and kindness
1.
The Kitchen
Dir: Andrea Berloff
"Pretty doesn't matter; it's just a tool women use," Kathy Brennan (Melissa McCarthy) reminds us in director Andrea Berloff's sleek 1970s-set thriller The Kitchen. Based on a comic-book series, this is the story of three mob housewives left isolated and impoverished after their husbands are sent to prison. The women try their hand at running rackets with brutal consequences.
Released on 20 September.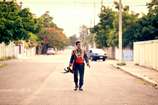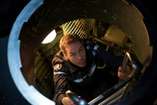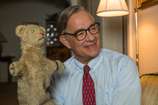 ---
2.
The Day Shall Come
Dir: Chris Morris
It's been nine years since fearless satirist Chris Morris unleashed Four Lions. His long-awaited follow-up, The Day Shall Come, takes another tinderbox topic – FBI sting operations that encourage potential terrorists to break the law ­­– and yields explosively funny results yet again. Newcomer Marchánt Davis impresses as the delusional crackpot egged on by Anna Kendrick's eager agent. Dutifully researched and expertly realised, Morris juggles farce and fact with aplomb.
Released on 11 October.
---
3.
The Last Black Man in San Francisco
Dir: Joe Talbot
Director Joe Talbot's acclaimed debut, written with his friend (and lead actor) Jimmie Fails, is freely inspired by the latter's life and love for his hometown. When he finds out his childhood house lies empty, Jimmie occupies it with his friend – all the while realising that the city of his past no longer exists. Probing gentrification and the erosion of a community, at heart this is a story of how and where people can belong.
Released on 25 October.
---
4.
The Wolf's Call
Dir: Antonin Baudry
Being a former diplomat and political adviser, director Antonin Baudry brings geopolitical weight and convincing detail to this meaty submarine thriller. Sonar technician Chanteraide can detect the model (and nationality) of another craft just by hearing what noise it makes. Off the coast of Syria and at the Russian-Finnish border, his skills are put to the test.
Released on 18 October.
---
5.
A Beautiful Day in the Neighborhood
Dir: Marielle Heller
This biopic covers the unusually affecting story of US TV icon Fred Rogers and his friendship with journalist Tom Junod, who penned the original Esquire article upon which the film is based. Director Marielle Heller's film comes fast on the heels of the award-winning documentary Won't You Be My Neighbor? and tracks the story of how Rogers affected those around him. Tom Hanks' lead turn could be one of his best.
Released on 6 December.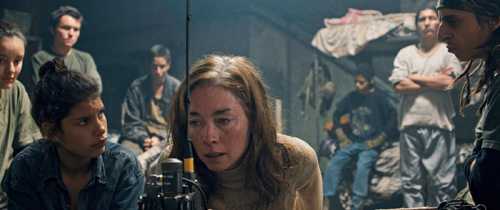 Colombian cinema
A violent uprising
In 2002 the entire output of Colombia's domestic film industry amounted to a mere seven releases; 17 years on that number has grown more than sixfold. Award-winning releases such as the Oscar-nominated Embrace of the Serpent and last year's Birds of Passage have cemented Colombia's standing as a rising cinematic force. This October, Alejandro Landes' Monos promises to become its latest export to captivate international audiences, having already picked up a Jury prize at Sundance earlier this year. A tale about the chaos that besets a rogue Amazonian teen militia while carrying out a botched kidnapping, Monos explores the fine line between innocence and brutish experience. Set in the the country's jungle and on its mountains, it is a universal parable about human nature.
It is also a distinctly Colombian story inspired by the director's own experience of growing up in Pablo Escobar-run Medellín. Escobar's legacy has cast a long shadow over screen depictions of Colombia; from Blow to Narcos, the country was presented as a land of cults, cartels and cocaine. But the emergence of directors such as Landes and Ciro Guerra has helped challenge these stereotypes. Through their lenses, Colombia comes across as a beautiful yet profoundly scarred country.
Monos is released on 25 October.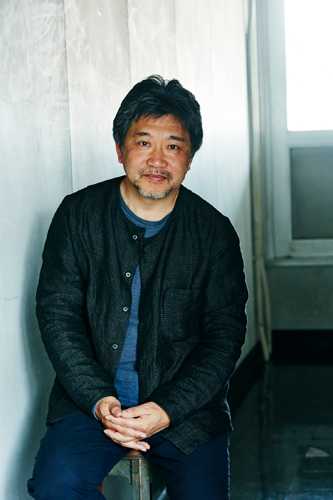 For more than a decade, Japanese film director Hirokazu Koreeda has put families at the centre of his work, challenging his country's ideas of love, death, poverty and kinship. Since Shoplifters won the Cannes Film Festival's Palme d'Or he has had the chance to try new things. His latest film, The Truth, is his first overseas project involving actors who converse in French and English – two languages he doesn't speak. Set in Paris, the film stars Catherine Deneuve playing Fabienne, a doyenne of French cinema who publishes a memoir just as her daughter, played by Juliette Binoche, returns from New York with her husband (Ethan Hawke). The reunion brings out the bonds and betrayals of mother and daughter that are a Koreeda speciality. He tells us about his oeuvre and influences. ­
MONOCLE: What was it that made you decide to take on such a difficult project?
HIROKAZU KOREEDA: I've had a number of offers from overseas but it was Juliette Binoche who really persuaded me to make this film. Some French directors I know also encouraged me.
M: But how did you manage to direct a French cast without knowing any French?
HK: I had to have someone fluent in Japanese and French with me all the time. I worried that I wouldn't capture the nuances. I thought, "If I soften the dialogue or stay with a scene for five more seconds, will it convey what I wanted? How will it affect the actors' performances?" I experimented during auditions to see how actors would say the lines and what difference changes would make. Editing the dialogue was difficult. It was hard to gauge conversations in French.
M: Why are families the focus of your films?
HK: I just make films about themes that I'm interested in. Nobody Knows was more about four children who are abandoned by their mother and get by without any parental intervention. Still Walking was the first film I intentionally made about family. My mother had died and I had become a father. It was a time of big change in my life. Writing the screenplay helped me deal with my grief. Growing up, my family was like any other but with a slight disturbance on the surface. I like to draw that out: the small things that seem petty but matter.
M: 'Shoplifters', your film about a family of thieves who take in an abandoned child, was a huge global hit. Was it meant to be critical of social norms in Japan?
HK: I wrote the screenplay based on a news article. I didn't research what actually happened. I only thought, "What if society saw them not as family but as a group linked by crime? If the adults were convicted and ostracised and the children looked after by social services, is that happiness? Is their love really not as strong as that which binds conventional families?" I didn't make the film to try to change the system. I never have, not even when I was making television documentaries. I make films to explore a topic. They're a record of the process of me confronting my own prejudices and beliefs. Released in Japan on 11 October.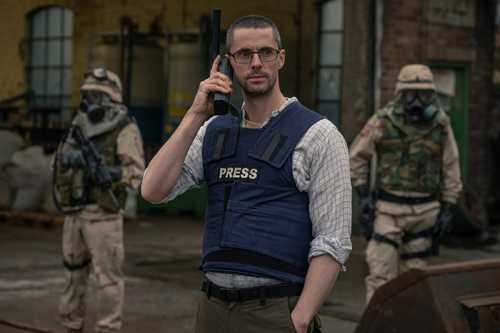 Investigations on screen
Lifting the lid
While they may spend a lot of time sitting in dimly lit rooms armed with little more than laptops, dictaphones and bursting manila folders, investigative journalists have, over the past few years, become silver-screen icons. Muckrakers and whistleblowers have been the subject of several classic films – from His Girl Friday to All The President's Men – but there has been a clutch of recent features – Spotlight, The Post and A Private War – that have lionised the journalists who have exposed injustice at the highest levels. At a time of rising public scepticism towards 'truth', films are stepping up to reaffirm its importance.
Two releases this autumn join the critical canon. Veteran screenwriter Scott Z Burns makes his directorial debut with The Report (starring Adam Driver and Annette Bening), which follows the investigation into the cia's illegal policy of using torture as an interrogation technique after September 11. Meanwhile, Keira Knightley leads Official Secrets (pictured) as the GCHQ informant who lifted the lid on the NSA's unlawful spying programme in Iraq prior to the 2003 invasion, with Matt Smith as one of the reporters who helps break the story.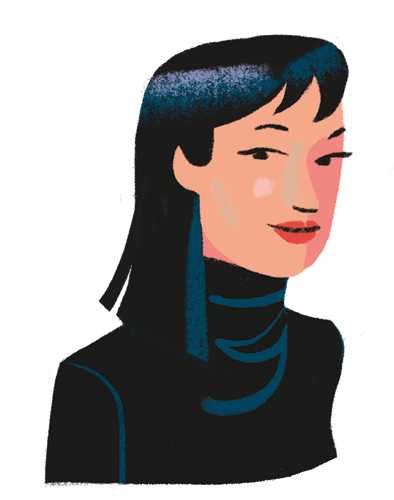 Park Sun Young
Programmer for Asian Cinema at Busan International Film Festival (BIFF)
 as told to Karina Tsui
"BIFF has shared its history with the growth of Asian cinema. We are the largest film festival in Asia, presenting more than 300 movies spanning genres, countries and times, and attracting roughly 200,000 people annually.

We have film-makers from all over the region – from India, Japan and China – and rising stars coming from Bhutan, Nepal and Cambodia. Many of our screenings are followed by keynote speeches: Platform Busan, for example, is a programme designed to give Asian film-makers a chance to discuss their films. "Remembering the Present" will give credit to female directors who have continuously monitored the problems of gender and sexuality from different social, historical and religious perspectives. [Indian-born director] Deepa Mehta will be giving a speech, as well as Vietnamese film-maker Trinh Minh-ha."
BIFF takes place 3 – 12 October.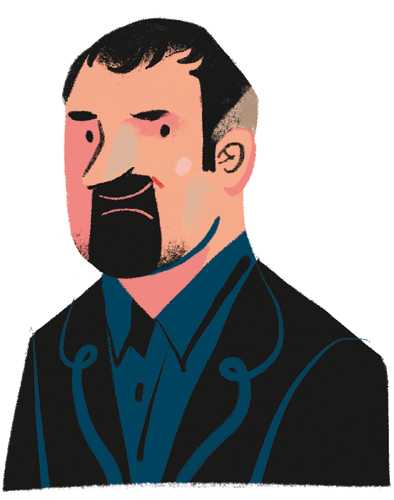 Orwa Nyrabia
Artistic director of International Documentary Film Festival Amsterdam (IDFA)
as told to Hester Underhill
"This year we'll show a brilliant film called Colectiv from Romanian director Alexander Nanau. It's about the fire at the Colectiv Club in Bucharest, where almost 70 people died. The press covered the incident but hardly anybody learned that, because of failures within the country's medical system, so many more lost their lives in the hospitals. The film speaks about politics, health, the rise of populism and how good journalism should hold those in power accountable. Syrian film-maker Feras Fayyad's The Cave is also a tour de force. He spent years in an ad hoc hospital underground in a besieged area near Damascus. It's about a female doctor who had to fight against a patriarchal society that's not comfortable having a woman at the head of such an organisation. It's heartbreaking but extremely important."
IDFA takes place 20 November – 1 December.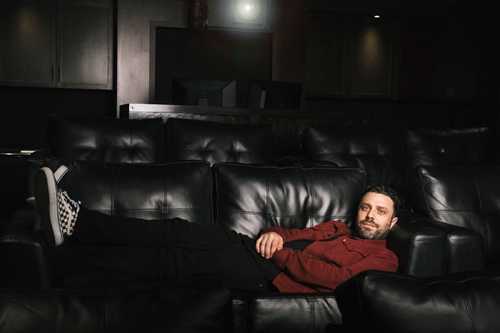 Long-time Los Angeles-based documentary-film editor Garret Price makes his directorial debut with Love, Antosha, a biopic built around a wealth of archival material on Anton Yelchin. The Russian-born actor had immigrant parents and starred in the likes of Star Trek and Green Room but was killed in a freak car accident in 2016, aged just 27. Beyond being just a eulogy to the man, this biopic tells a story of resilience and creative flair that's not only relatable but eminently encouraging too.
MONOCLE: How did this film come about in the first place?
GARRETT PRICE: In a weird way it fell in my lap. I didn't know Anton when he was living. His parents had been archiving everything about him: videos, letters, his writing, not really knowing what to do with it. They wanted to find a film-maker so reached out to a director who's a friend of mine. But he thought himself too close to Anton to do it justice.
M: How did you know this story would be bigger than just the individual?
GP: There were themes that I knew a general audience could relate to. It's not just the story of a famous person who passed away. That's the least part. It's a coming-of-age story, an immigrant story, about overcoming obstacles; it's a relationship story between a son and his parents. It calls for a self-reflective experience.
M: Why do you think people enjoy biopics?
GP: There's a nostalgic feeling to them. Why do we enjoy 'people' magazines? I think if you take individuals that felt unattainable and bring them to human level it helps with connection. But biopics are a dangerous genre; you have to tread very carefully, especially if you cover somebody's whole life. I owe so much to Anton's parents for being part of this. They allowed me complete autonomy to tell the story and explore all sides of a three-dimensional portrait.
Released this autumn.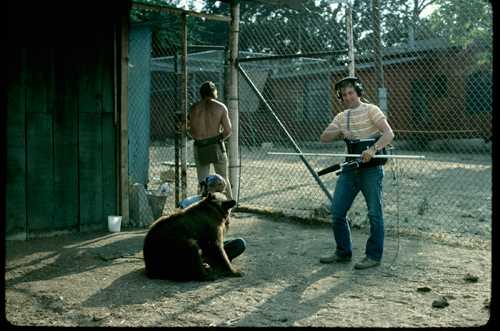 Documentaries
Real to reel
1.
Making Waves: The Art of Cinematic Sound
Dir: Midge Costin
Film is often treated as if it were an exclusively visual medium – something we "watch" that "looks beautiful" – despite the fact that sound has been fundamental to moving images for almost a century. Making Waves: The Art of Cinematic Sound seeks to readdress this with a deep dive into sound design, a craft that film-makers often call "half of the cinematic experience". The industry's leading audio engineers reveal how they create everything from dinosaur roars to lightsabers and broken bones (sometimes with little more than tin foil or a celery stick). There are also illuminating interviews with directors including David Lynch and Sofia Coppola.
Released on 1 November.
2.
Sea of Shadows
Dir: Richard Ladkani
In the Sea of Cortez, the endangered vaquita porpoise is being killed off as collateral damage by Mexican drug cartels as they illegally fish for rare totoaba, whose bladders sell for upwards of $100,000 on the Chinese black market. With the help of scientists, journalists, undercover agents and the Mexican navy, Sea of Shadows proves how illicit interests are often deep and interconnected. Executive producer Leonardo DiCaprio has now become an enemy of the cartels, such is the strength of the film's urgent call to action.
Released on 27 September.
3.
Midnight Traveler
Dir: Hassan Fazili
Midnight Traveler is a film about refugees made by a refugee. Afghan film-maker Hassan Fazili documented his family's life on the run for three years, from being on the Taliban's hitlist to fleeing for hundreds of miles from their home in Afghanistan. The Fazilis, including Hassan's wife Fatima and their two young daughters, are still waiting for asylum. Unease and uncertainty hangs over them as they sleep on wet ground and in abandoned buildings. Filmed only on mobile phones, it gives a human face to a global problem.
Released in the US on 18 September.
4.
The Biggest Little Farm
Dir: John Chester
Time and again the pages of MONOCLE have chronicled the stories of urbanites who've decided to trade their city jobs for a life in the countryside, be it to start a vineyard or an orchard; this film is a reality check on a couple who did just that. Emmy award-winning film-maker John Chester and his chef wife Molly left Los Angeles to start a 80-hectare organic farm for crops and cattle. Of course, nature and its whims proved difficult to tame. But the fight against coyotes, pests and wildfires, documented over the course of eight years, is a rousing tale about personal growth and why it's worth seeing through ambitions. More than that, the film's upbeat attitude to improving our environment is a refreshing change from the defeatist narrative that too often prevails.
Released on 8 November.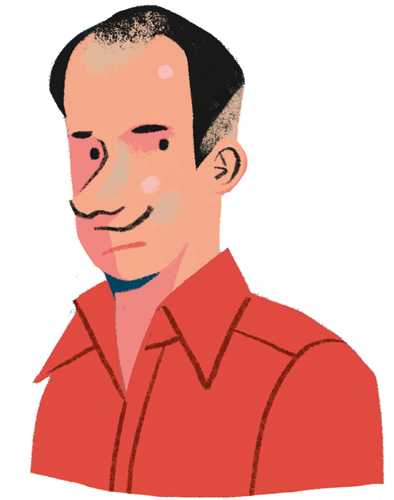 Rafael Marmor
Film producer and co-founder of documentary studio Delirio Films
as told to Carlota Rebelo
"This has been an extraordinary year for documentaries. The one I'm most looking forward to next is Once Were Brothers: Robbie Robertson and The Band, directed by Daniel Roher. It's opening this year's Toronto International Film Festival and is meant to have breathtaking footage of the group. The original movie about them, The Last Waltz by Martin Scorsese, is perhaps my favourite film of all time. Music documentaries have been one of the cornerstones of our industry but the biopic will always be popular.

Two to watch are The Australian Dream, directed by Daniel Gordon, about the Australian football player Adam Goodes, and Lauren Greenfield's The Kingmaker on Imelda Marcos, the former first lady of the Philippines. At Delirio Films we have a new film called All-American, which focuses on the biggest high-school football game in the US, played here in east Los Angeles. This is an area that has one of the largest immigrant populations in the nation and we're telling the story of two fully Latino teams, while the conversation surrounding immigration in this country plays as a backdrop. It's about what it means to be an American in 2019. People are going to be really excited about it."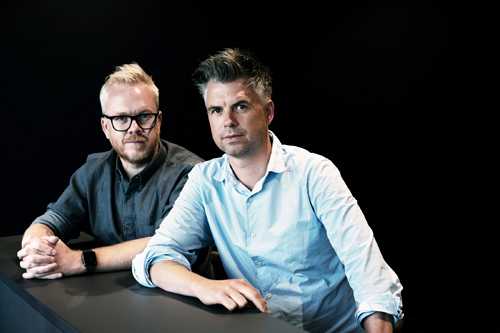 Q&A
George Kay & Jim Field Smith
Netflix's new original series Criminal is an expression of what the streaming giant can do best. Spanning four countries – Germany, France, Spain and the UK – the true-crime drama stays faithful to each nation's context as episodes are made by local directors and actors. But all instalments are linked by one very specific – and unforgiving – premise: each takes place within the claustrophobic confines of a police-station investigation room. The captivating drama rests solely on sharp dialogue and the minutiae of the actors' performances. The result is as intense as a high-octane thriller but with none of the action sequences. British co-creators George Kay (Killing Eve) and Jim Field Smith (both pictured, Kay on right) open up about this psychological drama.
MONOCLE: When did the idea of doing a series that's so specific in its concept come about?
GEORGE KAY: I had written a monologue for Channel 4 and I'd loved how constrained the grammar of that was. I was thinking: what else could I write that relied on those kind of constrictions? Jim and I both always loved police stuff and real crime. I found it really exciting to write a drama based in just three rooms. We were looking for the right people that would see the quality in making something really ambitious by making it really small.
M: Not only are the shows succinct in location but also in length. Each lasts about 40 minutes. Why?
JIM FIELD SMITH: It comes from being constrained within the space and how that can be incredibly intense. We love the claustrophobia and intensity of it. But I think there's a sweet spot where, over about 45 minutes, you would be craving something else. We wanted the stories to be self-contained. But that's not to say all the cases are solved in a black-and-white, guilty or not guilty fashion.
M: You cover some topical and controversial issues such as terror attacks and illegal migration. Was it hard to avoid sensationalism?
JFS: The very concept of the show means we're not sensationalising the events. In a typical crime drama or docudrama you would be recreating that event. In our show the dramatisation is all within the room; we very rarely see evidence. Sometimes these big real-world events can provide the sharpest relief. It's something that we all have in our heads, something we know has happened and we're able to picture reasonably easily. It frees you up massively because you're able to just focus on the microscopic human behaviour, which is the centre of our show.
M: How did you go about developing different storylines for such different markets?
JFS: In each of the territories we wanted to make episodes that could only be made, or a story that could only be told, in that country. We want people to feel like they're watching a show that's for them. We didn't want people in France to be watching a show that feels like an English show that's been remade. That was more important to us than doing ripped-from-the-headlines type stories.
Released on 20 September.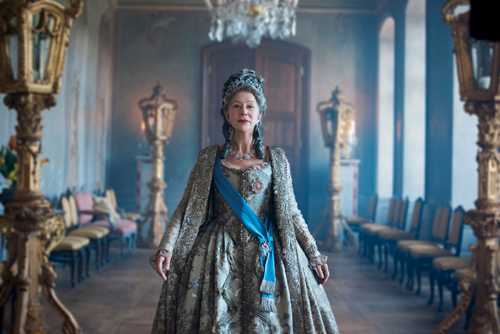 Television shows
Up stream
It has been the year of the mini series – shows like Chernobyl that go right to the heart of the story and pack an emotional punch. This upcoming series, starring Helen Mirren as the 18th-century Empress of Russia, looks like it will do just the same. Mirren's portrayal is captivating, managing to encompass the fiercely independent and determined ruler's life in just four episodes. It also marks the grand dame of acting's welcome return to television.
2.
The Morning Show
Apple TV1
Fresh off the new streaming service's debut, Apple TV+'s upcoming comedy-drama tells the story of a breakfast news show rocked by a sexual misconduct scandal. The subsequent firing of its key news anchor (Steve Carrell) leaves co-host Jennifer Aniston battling through each broadcast while jockeying for position with a young reporter after her job (Reese Witherspoon). Does the plot feel familiar? The original Apple show is fictional but one of the consulting producers is cnn's chief media correspondent Brian Stelter. His book Top of the Morning exposed the falling out at nbc's The Today Show in 2012. Both the book and the TV series tap into our fascination with behind-the-scenes stories, diving into the difference between how people wish to be seen versus how they act when we aren't looking.
3.
For all Mankind
Apple TV1
What if, instead of an American, the first man to walk on the moon had been a Soviet cosmonaut? How would that have changed the direction of the Cold War? Starring Joel Kinnaman and created by Battlestar Galactica's Ronald D Moore, For All Mankind taps into the unlimited hope and technological innovation of the 1960s. At a time when Apple is attempting to create a global hit it remains to be seen if a drama that revels in US nostalgia and patriotism will resonate in other countries. Yet, 50 years on, the space race and soft-power showing-off remain as relevant as ever.
Another season of intrigue and manipulative machinations in the Vatican's corridors of power is on the way, as Italian director Paolo Sorrentino (The Great Beauty, Youth) picks up the story of his superb 2016 mini series The Young Pope. Despite its obvious thematic similarities to Netflix's political thriller House of Cards, the Italian auteur's show (dubbed "House of Cardinals") was possibly a little too surreal to find a mass viewership. Still, its faithful devotees are now being rewarded with this autumn's follow-up The New Pope. John Malkovich takes the role of the titular pontiff; Jude Law (who has never been better than as the chain-smoking, draconian Pius xiii) reprises his part. And in one of the most intriguing casting decisions in recent history, satanist rocker Marilyn Manson also joins in an as-yet-unspecified role.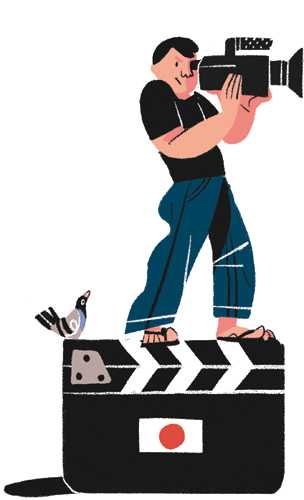 On the button
Japanese broadcasters look beyond borders for growth
In Japan, a country that is the world's third largest audiovisual market just after the US and China, TV companies find growth very difficult. The much-discussed ageing of its population will affect not only the pension system but viewing figures too: the older generation is still the main demographic to watch regular TV. Add in the growing influence of international streaming services – although the uptake by Japanese viewers has been relatively slow – and the astronomical recent growth in digital advertising, and it is easy to picture sleepless nights for TV executives.
However, all is not lost for the five major commercial broadcasters in this hugely competitive market. Ask the execs about expansion and they will all point beyond Japan's borders. This is partly buoyed by the steady increase of overseas revenues for Japanese broadcast content, from ¥13.8bn in 2013 to ¥44.5bn in 2017. This is an aggregate of rights to rebroadcast programmes, distribution and marketing rights, as well as formats and remake rights.
Considering that those numbers only amount to less than 2 per cent of all revenue for the five players, there is room to grow. The hope is that new drama series and formats will appeal to international buyers as much as former cash cows such as Dragons' Den and Ninja Warrior.
Due to be released worldwide, The Window is hoping to become one of them: a co-production between German broadcaster ZDF and Fuji TV, this football-themed thriller will start production in October. Sherlock, a Japanese version of Sherlock Holmes set in Tokyo with Dean Fujioka in the title role, will air from October on Fuji TV. Meanwhile Red Carpet Survival is a new game show for Nippon TV, where contestants work as bodyguards to make sure a vip stays on the red carpet and safely arrives at the finish line. Both may well appeal to international buyers.
Through its animation sales, TV Asahi has opened up a huge market in India that totals 40 per cent of its international business; its Indian partners have now transformed from buyers to co-producers. Meanwhile, TV Tokyo has found a way to defy piracy in the name of simulcasting: its shows are aired internationally only 30 minutes after they are first shown in Japan.
---
Drawn together
Netflix and anime: who's helping who?
Is Japanese animation giving a helping hand to Netflix or vice versa? Following a deal last year with Japanese animation studios Production IG and Bones, the world's largest online streaming platform expanded its anime roster by signing with three more production companies this spring. This way the US streaming giant gets original "Made in Japan" content at a time when points of difference are fundamental. Disney is launching its own streaming channel, Disney+, in November, with shows from Pixar and Marvel, so competition in the animation realm is about to become even more intense.
"Producing high-quality content in both the anime and live-action spaces has been one of our key priorities in Japan," says John Derderian, Netflix's director of content in Japan and anime. The Japanese producers, meanwhile, will benefit from newly found international reach.
A tough market for anime studios means only a handful of studios are currently making profit, which is not helped by the fact that new releases are often pirated and on the internet within a few hours. "Netflix's platform was attractive for us since we want to deliver our work to a global audience," says Mitsuhisa Ishikawa, the president and ceo of Production IG. "This is a positive change for the Japanese animation industry to compete in the international market."
---
Clever connections
Will Giri/Haji be Japan's next crossover hit?
A business executive is stabbed with a sword through his back in his London apartment. Not long after, a man is killed in a drive-by shooting while he eats at a Tokyo restaurant. What links both of these deaths? Japanese detective Kenzo (Takehiro Hira) teams up with Sarah (Kelly Macdonald) from the Met police, delving into a world of organised crime. This BBC/Netflix co-production has been shot in Japanese and the show's producer Chris Fry (Chernobyl) says: "There's something interesting about Netflix being interested in making a show for the Japanese, exploring how it can work in the Japanese market but also in the global market." Shot half in Tokyo and half in London, Giri/Haji will appear on screens this October and should pique interest in Japanese drama.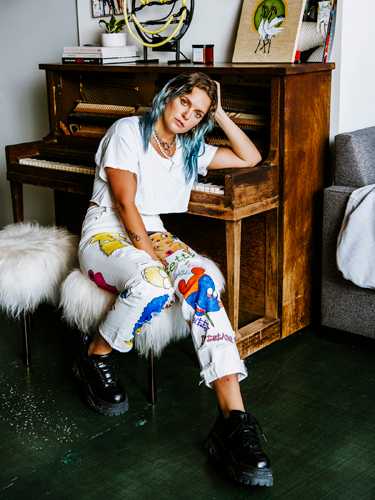 Swedish popstar Tove Lo has moved to LA and it seems spending time in the sun has inspired her new album Sunshine Kitty. "The saddest girl in Sweden", as she was once nicknamed, has ended up making what she calls a "happy" record. Her energetic club bangers have always come accompanied by earnest, confessional lyrics – and plenty of raunchy one-liners too. The new album is no different: in it, she talks of getting over bad boyfriends with the help of joyful, carefree rebounds – and in the process maintains her uncompromising dedication to holding nothing back. — chr
MONOCLE: You've said that this album is about naive, youthful relationships. Why do you think we're so fascinated with our teenage years?
TOVE LO: It's because when we grow up we're told to be less emotional. We learn to make our emotions smaller, not only when we're upset or angry but when we're happy too. We're told to be rational; it's so boring to be an adult. I still handle my emotions that way. Lots of people look back to their teenage years because everything mattered so much. The world was about you.
M: Do you think it's easier to write songs when you're sad?
TL: It's funny: there are some really emotional, dark moments in my music but I'm in a better place. In my mind this is a happy album. We're not supposed to talk about darkness or sadness but we need to get it out – so I use music to do that. Anything I'm feeling, I put into songs.
M: You've always been very outspoken about sex and drugs – and that used to shock some people. Do you think the world has caught up with you now?
TL: Definitely. When I started releasing music people were saying, "She's a bad role model, a trashy party chick." Now it's like, "Oh, you're a cool feminist." I haven't changed the way I express myself. I'm not preaching anything – I'm not telling kids to do drugs, I'm speaking about my life.
M: Do you think the personal is political?
TL: It depends what you define as politics. There are basic things I feel I should speak out about and stand for – equality being one – but I think it's more social. It's about how people relate to each other in the society we live in. It might be different from what other people think. Because this upsets them, then that makes it political.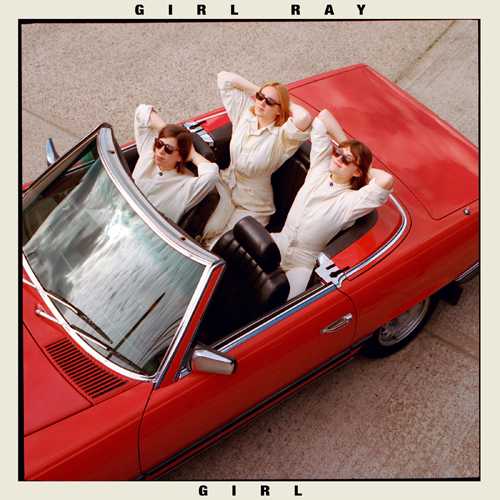 In the downtime between albums, north London band Girl Ray realised that they didn't really like indie music any more. That's strange when you consider that their first album sounded a lot like it. Girl, their new record, is the result of them switching to smooth r&b, while retaining a strong sense of homage to their past. Fans of their previous music need not worry: this new record is very much still Girl Ray, just with added synths.
Released on 8 November.
Hoards of devout Angel Olsen fans have been waiting years for fresh songs to well up to – and it seems that they won't be disappointed. On her new album All Mirrors, the follow- up to 2016's expansive My Woman, Missouri-born Olsen's unsettling lyrics, expressed via a soaring, rousing voice, race wildly against synths and strings. Truth be told, more often than not she gives the instruments a run for their money.
Released on 4 October.
You might expect someone who has played in Ty Segall's high-octane fuzz guitar band for nearly a decade to release similarly punch-packing material himself. This is not the case for Mikal Cronin, whose lilting, jangling music has more than a hint of sweet, Beach Boys loveliness. Seeker promises to be a reflective, end-of-summer record from an artist who's as good in his own right as he is on stage with his many talented friends.
Released on 25 October.
Davis's vocals lean more towards Nashville than the New York indie clubs in which she's spent the majority of the past few years. Her songs are energetic, passionate guitar tracks sung by someone who really, really means it. Fans of Sharon Van Etten would be foolish to overlook this new record: Davis co-wrote Van Etten's rip-roaring comeback single "Seventeen".
Released on 8 November.
5.
Cheap Queen
King Princess
In 2018, Mark Ronson announced that he was creating Zelig Records and that its first signing would be what he dubbed as a "prodigy in the making": New York artist Mikaela Straus, aka King Princess. Straus is a fiercely outspoken multi-instrumentalist whose New York and Los Angeles shows have spawned hundreds of fans – not least due to the bewitching queerness of her performances.
Out soon on Zelig Records.
6.
Kiwanuka
Michael Kiwanuka
Mercury-nominated musician Kiwanuka's third album pulls fizzing, psychedelic sounds right from the very soul of the 1970s. It has got tranquil sections of harp and piano as well as injections of his trademark foot-tapping melodies. It's a deliberately self-titled, personal exploration delivered as a reminder of what a timeless artist he is.
Released on 25 October.
7.
Walking Like We Do
The Big Moon
Members of this London band have peeled off to join different, successful outfits such as Our Girl and Gently Tender. That being the case, for a while fans panicked that this was the end of The Big Moon – but the girls have regrouped for their second studio album. It is a more serious record, with songwriter Juliette Jackson favouring tracks about life rather than love. However, there's no danger of them straying from being one of the most fun bands you can see live.
Released on 10 January.
8.
Nicole Kidman/Anne Hathaway
Hana Vu
Not technically an album but a 10-track double EP from 19-year-old Hana Vu. The bizarre choice of title would be funny were it not for Hana's deadpan demeanour: her straight-talking, slightly morose dance-pop is the toast of LA's coolest kids. Be sure to have a listen to her rendition of Fleetwood Mac's "Gypsy" for a taste of what's to come.
Released on 25 October.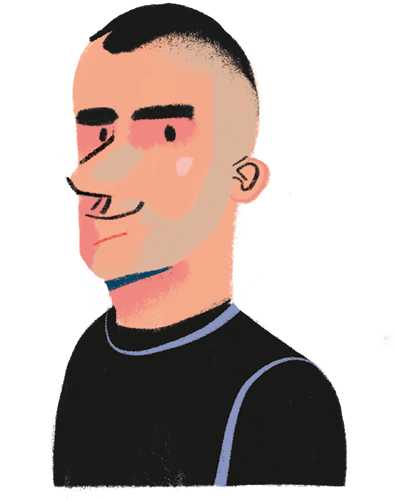 Will Larnach-Jones
Managing director of Iceland Airwaves Festival
as told to Hester Underhill
"The first Airwaves was 21 years ago. It came about when some Icelandic bands were trying to organise a trip to perform in the US but it turned out it was cheaper to fly people from record labels over to watch them play in Iceland. The Icelandic bands are still the key thing about the festival and really what makes people come back year after year. There's always a sense of discovery both for the community and for international visitors. This year we've got a lot of really talented lesser-known Icelandic acts such as JFDR, who's releasing her third album this year. She makes alternative folk music and is like a mix between Joni Mitchell and Björk. There's also a female three piece called Kælan Mikla, who make amazing electronica and put on really fantastic live performances."
Iceland Airwaves takes place 6 to 9 November in Reykjavik.
Genre specific
Soul reborn
The mainstream success of artists such as Khalid and Ella Mai, coupled with the rise in music streaming, has helped propel niche soul subgenres onto speakers globally. Here are three acts to listen out for.
Born in Dallas but currently residing in the Philippines jungle, (((O))) (AKA June Marieezy) makes music as lush as her surroundings. Following her debut album in August she plans to finish the year with a tour.
An east Londoner of Caribbean descent, Jnr combines profound lyrics, blues and soul to create what he calls "soulscapes". His third EP is out in November, followed by a UK tour.
Raised in Singapore, UK-born Dhruv currently divides his time between London and the US. His debut single "Double Take" is the perfect end-of-summer sunset soundtrack.
---
Autumn picks
Can Records, Denmark
Martin Aalykke, owner of vinyl shop Can Records in Copenhagen, reveals the releases he's looking forward to.
"Strut records always puts out good stuff. Pat Thomas plays African funk and I am interested to hear what will be on here."
2.
Jutta Hipp with Zoot Sims (1956 reissue)
Jutta Hipp
"A really in-demand record with beautiful cover art. If you want the original pressing it can cost more than €1,000."
3.
Handfuls of Night
Penguin Café
"They put out some really nice modern classical in the 1980s."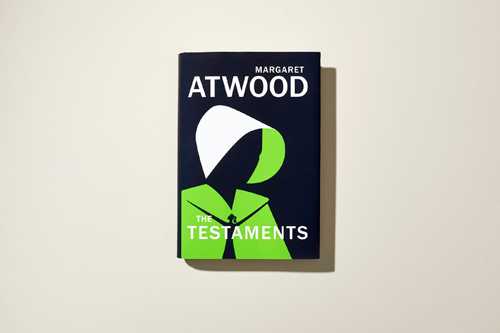 Hot off the press
New reads for autumn
1.
The Testaments
by Margaret Atwood
The sequel to The Handmaid's Tale has been dubbed "the literary event of the year". Margaret Atwood's 1985 novel ends with child-bearing slave Offred stepping into a van and an uncertain future; The Testaments picks up 15 years later with the testimonies of three women from the dystopian state of Gilead. 
2.
Mama Hissa's Mice
by Saud Alsanousi
When Fahd, Katkout and Sadiq form a group to protest against sectarianism in Kuwait, they become targets for both Sunni and Shi'a extremists. The friends also receive sage advice from Fahd's grandmother Mama Hissa, which soon turns to warnings about the consequences of their actions. This new translation of Alsanousi's fourth novel is evocative and harrowing.
3.
Echoes of the City
By Lars Saabye Christensen
One of Scandinavia's most celebrated storytellers, Lars Saabye Christensen takes us to Oslo for a story that's as much about people as it is about the Norwegian capital. With a compelling narrative structured around the minutes of local Red Cross meetings and the bar of the Hotel Bristol, this is a book that's deeply steeped in the rhythms of the city.
4.
Big Sister, Little Sister, Red Sister
by Jung Chang
Sisterhood, revolution and betrayal are the themes of this group biography by Jung Chang, author of Wild Swans. It charts the lives of the Soong sisters: May-ling, first lady of pre-communist China; Ei-ling, one of the country's richest women; and Ching-ling, who rose to be Mao's vice-chair and dedicated her life to destroying the worlds of her sisters. Together they helped shape modern Chinese history.
5.
Pravda Ha Ha: True Travels to the End of Europe
by Rory MacLean
Acclaimed travel writer Rory MacLean revisits the journey he documented in the bestselling Stalin's Nose, which told of the lands between Germany and Russia immediately after the fall of the Berlin Wall. Here he retraces his trip in reverse, investigating hopes that never reached fruition and meeting people who illustrate a collapsing European dream.
6.
The Eighth Life
by Nino Haratischwili
This epic novel (both in narrative and size) recounts the story of a Georgian family from Imperial Russia to the present. Just as the clan finds fortune it is scattered in the tumult of the Russian revolution – all the way to Paris, London and Berlin, where its members are forced to make their names anew.
7.
We Are the Weather
by Jonathan Safran Foer
Climate-change activist and former US vice-president Al Gore once noted that the difficulty of engaging people on the environment was the slenderness of the space between denial and despair. Foer's new book urges the reader gently towards incremental adjustments – the idea being that if enough of us observe them, difference can be made.
Are things ever as good second time round? The question applies both to this follow-up to the hugely successful Call me by Your Name and to the story within. Years after Elio and Oliver's Italian encounter we meet them again as they pursue separate, grown-up lives in New England and Paris. Like his readers, Aciman fell in love with his characters; this is his way of being with them again. But rekindling old flames is often nothing but bittersweet.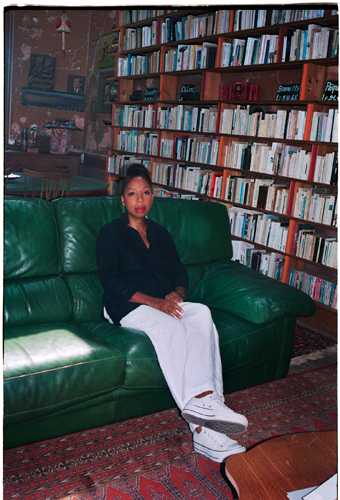 Q&A
Marie NDiaye, novelist
Novelist Marie NDiaye grew up in Pithiviers, France, and started writing at just 12 years old. First published at 17, she has since written more than 20 books. Her latest is The Cheffe, the story of a French woman with a remarkable talent for cooking.
MONOCLE: You are known for writing about fascinating women. Is the Cheffe one of them?
MARIE NDIAYE: She is a woman who does not think of happiness or pleasure as goals to be achieved; the only thing that matters is her work, her creativity. She does not enjoy friendship, she does not need love. Friendship, love, recognition: she finds all of this in the reactions of her customers and the fact that her restaurant is always full.
M: Is there a trait that your protagonists share?
MN: My heroines are often women who seek to surpass themselves or to fulfil a mission that they have assigned themselves. They cannot be deflected from their goal.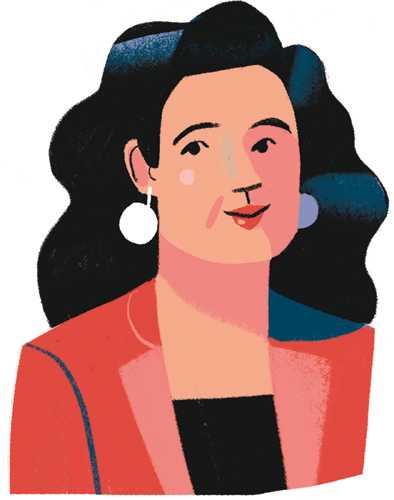 Cristina Fuentes La Roche
International director of Hay Festival
on the festival's Arequipa instalment as told to Chiara Rimella
"It's the fifth edition and we're really excited about the ideas that will be discussed. The event touches on politics and environmental issues but it has books at its heart. We are staging it in Arequipa – Peru's second city – so that we can make sure the local, the national and the international meet. Arequipa has grown very fast economically but it still needs these kinds of conversations; it's about creating a meeting point, promoting plurality, provoking ideas and paying tribute to vigorous thinking.
We're inviting writers from all over the world; the main guest is Orhan Pamuk. We'll create a discussion around indigenous writing, which is culturally important in Peru, and we'll be talking about all manner of Latin issues.
"As we celebrate the bicentenary of Peruvian independence next year we're reflecting on what it means to look into the past, to imagine the future – and discussing the country's relationship with the north, the US and immigration. In terms of trends I can see a new generation of authors being very blunt in what they have to say – people like [Chilean writer] Alia Trabucco Zeran and Mexican author Valeria Luiselli. They're speaking in such a direct way about sexual matters. They are very clever and very brave."
Hay Festival Arequipa is on from 5 to 7 November.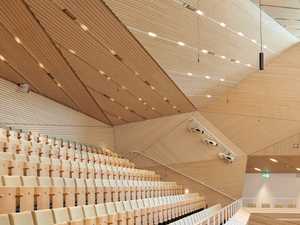 Andermatt Concert Hall
Switzerland
Despite having opened earlier in the summer, the Andermatt Concert Hall will hit its stride come autumn with the start of its concert programme. At 1,447 metres altitude in the Swiss Alps, the venue is the first of its kind in a ski resort and part of an ambitious plan aimed at turning the town into a year-round destination.
The man behind Andermatt's transformation is Egyptian property developer Samih Sawiris, who has invested €1.3bn in the town's development so far. Other than expanding the ski area, he's building up the resort's cultural credentials. "The concert hall will help sustain full-year activities," he says. "That's necessary if Andermatt is to stay a healthy place to live and not just a seasonal destination full of workers who come and go."
Sawiris's love of music led to him bringing Swiss-born architect Christina Seilern on board to create a space worthy of distinguished orchestras. It was a unique challenge. "Volume is so important for acoustics," she says. "So we lifted the roof as much as we could to increase the space." Large windows create a lively interaction between the interior and the great outdoors and white oiled-oak panels line the angular structure. The hall's design and sophisticated sound system mean the acoustics match those of a venue three times the size, offering a setting that's as fit for chamber music and solo performances as it is for the world's leading orchestras.
Artistic director Maximilian Fane has an ambitious genre-bending programme, starting with the three-day Andermatt Music Autumn Festival in October. This is followed by a concert series and more festivals, including celebrations for Beethoven's 250th anniversary next year and a summer festival. "We want to turn Andermatt into a destination for classical music," says Fane.
andermattmusic.com
Art museums
Space exploration
A contemporary-art museum dreamt up by late artist and collector Linda Pace, Ruby City was born out of her desire to share her private collection with her hometown of San Antonio, Texas. "She knew it would be beneficial to the community," says head of collections Kelly O'Connor. Pace commissioned architect David Adjaye, who used her initial drawing to come up with a ruby-red, angular building made from precast concrete. It now houses 900 pieces, most of which have never been publicly shown together. "The collection is world class but also very San Antonio," says O'Connor. The inaugural exhibition this October will display works by Marina Abramovic and Jesse Amado.
rubycity.org.
Mera and Don Rubell are among North America's most influential art collectors. They also enjoy a reputation for spotting big names early and their Art Basel Miami Beach shows at the Rubell Foundation are always unmissable. Much anticipation therefore surrounds the opening of their Selldorf Architects-designed museum in Allapattah this December. "We've changed our name to the Rubell Museum to underscore our dedication to the public," says Mera. "We'll be able to show long-term installations drawn from our collections."
rfc.museum
Autumn is a great time to head to Istanbul as its art Biennial will be in full swing. French curator Nicholas Bourriaud's exhibition coincides with the opening of a major contemporary-art space. Arter, previously set in a small-scale gallery in Beyoglu, relaunches in an enormous building designed by British architect Nicholas Grimshaw. The museum is funded by the Vehbi Koc Foundation and is a passion project for Omer Koc, an art collector and member of the billionaire family whose business is the Biennial's main sponsor.
arter.org.tr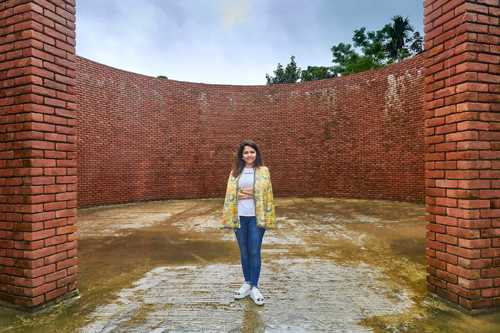 Q&A
Nadia Samdani, art collector
A decade ago the only south Asian artists with international profiles would have come from India. Nadia Samdani and her husband Rajeeb, however, are determined to put other artists from Bhutan, the Maldives, Nepal, Pakistan, Sri Lanka, Afghanistan and their home nation of Bangladesh on the international map. The entrepreneurs and art collectors launched the Dhaka Art Summit, a cross between a biennial and a festival of talks, in 2012. At the end of this year they will open Srihatta, a huge sculpture park and arts centre in northern Bangladesh.
srihatta.com.bd
MONOCLE: Private collectors often play a role in emerging art scenes. What are you doing that the government can't?
NADIA SAMDANI: Bangladesh is less than 50 years old. We have one of the fastest-growing economies in south Asia and a higher gdp than Pakistan. But there is a lot of work for the government to do in so many fields. When it comes to culture, the government figured it would be better to partner with private initiatives like ours. We don't have any contemporary-art museums and the commercial gallery scene is weak so our artists were on their own.
M: Why did you start with an arts festival?
NS: We started very small with residencies and workshops but we began to realise that wasn't going to change things much. So we decided to invite a group of international curators and support their research in south Asia for two years to put on a set of big exhibitions. We talked to the government and found a huge building that can house shows, lectures and workshops for nine days. We invite international artists and curators but the exhibitions are free for everyone. Last year we had 1,200 international visitors and more than 300,000 locals. There are no special previews or VIP days– you'll see Glenn Lowry or Frances Morris [the directors of Moma and Tate Modern respectively] looking at the art alongside taxi drivers and schoolkids.
M: Why take it a step further with the museum and park?
NS: Partly because we've collected so many huge installations. We've seen in places like the Venice Biennale that there's no way you can show them in a home. And partly because I love sculpture parks and we don't have anything like that in south Asia. It's near Sylhet in northeastern Bangladesh and we wanted it to be a destination, an experience – a bit like Inhotim [an outdoor art park in Brazil]. It will be free and we're going to work it out as we go along; it's not following an existing a model. We've invited a lot of artists to make site-specific works.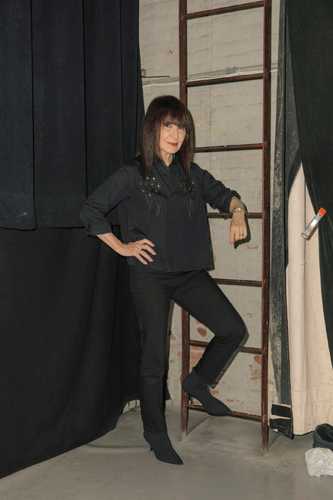 Since its first outing in 2004, Performa has become the world's best festival of performance art. At its heart is a rediscovery of offbeat spaces in New York; events are staged anywhere from converted schools to dancehalls, chapels and historic members' clubs. This year's edition, headed by art historian RoseLee Goldberg, includes big names such as Ed Atkins, Yvonne Rainer and Nairy Baghramian – as well as emerging artists such as DJ Nkisi and photographer-dancer Kia LaBeija.
MONOCLE: Why set up a performance-art festival?
ROSELEE GOLDBERG: New York has always been a vibrant, artist-driven place. But there was a feeling in 2004, when I started working on this, that everything was driven by the big galleries in Chelsea. It felt like the voices of the artists were being left out and performance was an occasional add-on. I wanted to make the history of performance known in a powerful way. I wanted to work with artists, many of whom had not done performance before, to commission new work for the 21st century.
M: Why hunt out all these off-site spaces?
RG: In some ways that's the advantage of not having a big, expensive home base: we can think about the ideal frame for a piece. It's great for audiences; people really enjoy discovering different parts of New York. It's a kind of radical urbanism.
M: The programme is largely under wraps but what can you reveal?
RG: We haven't yet fixed a venue but one project we're doing is with photographer and video artist Paul Pfeiffer. He's been at the University of Georgia working with the marching band that supports the college football team. He wants to recreate an entire football game from the music alone. He's looking at the emotional use of music to manipulate an audience, as well as a critique of race and class in college football. Something happens when you have a live event; it opens up different layers of meaning.
Performa runs from 1 to 24 November in New York.
Candice Hopkins
Senior curator of Toronto Biennial of Art
as told to Rosie Prata
"The [inaugural] Toronto Biennial of Art has been a conversation in the city for more than a decade. At the moment Canada is poised to not only host an international art audience but also be the site for extraordinary new works. We are at a unique historical moment, post Truth and Reconciliation Commission, which means that history is being reckoned with.
Much of the biennial will take place along the city's shoreline. A lot of it is completely manufactured. Yet shorelines are inherently shifting spaces that have been rich sites for the development of culture; this is also how most newcomers first encounter the city. Despite Toronto being a lakefront city it often feels like it has its back to the water.
"The implications of a changing shoreline prompted us to ask invited artists: what does it mean to be in relation? Human and non-human relations can generate ecosystems but they can also breed distrust, anxiety and alienation. When rational systems fail, other [kinds of] knowledge emerge. This inaugural biennial embraces the unquantifiable, fugitive and unknowable. Like the shoreline, it resists the systems that seek to discipline and control."
New shows
Global galleries
1.
Do Come in, the Door is Open: Edith Karlson, Eva Mustonen, Mary Reid Kelley
Tallinn
"This is a reaction to the political situation in Estonia," says curator Triin Tulgiste of the three-artist show. "Sharing intimate, crazy stories is a political statement."
11 October – 29 March 2020; Kumu, Tallinn
Moma reopens with six shows, including Member: Pope.L, an exhibition focusing on performances and installations by the New Jersey-born veteran provocateur who uses humour to tackle thorny subjects.
21 October – January 2020; Moma, New York
3.
When Home Won't Let You Stay: Migration Through Contemporary Art
Boston
A multi-artist show in which 20 heavyweights, including Kader Attia, Tania Bruguera, Isaac Julien and Adrian Piper, tackle migration and forced displacement.
23 October – 26 January 2020; Institute of Contemporary Art, Boston
4.
Ad Minoliti
Buenos Aires
Huge play blocks, dollhouses, hyper-real landscapes and brilliantly coloured abstract panels: Argentinian artist Ad Minoliti plays with the tropes of modernism.
31 October – 30 December; Museum of Modern Art of Buenos Aires
5.
The Future and the Arts
Tokyo
The Mori museum continues its run of thought-provoking shows, this time on artificial intelligence, biotechnology and the latest technological advances.
19 November – 29 March 2020; Mori Art Museum, Tokyo