Office / Seoul
Thing of beauty
Amorepacific's HQ is challenging traditional office-design concepts in the South Korean capital and aims to nurture healthier, happier workers – while increasing productivity of course.
Home to the world's longest working hours, office life in Seoul can be an ugly business. But the focus at global beauty company Amorepacific's headquarters is on its 3,500 staff working here not spending all their lives at work – and being more productive when they are there. "This was not about us building a monument," says Christoph Felger, a partner at David Chipperfield's Berlin office and project lead on the 23-storey boxy structure. "It was about us creating the best working environment for the company."
Work began in 2010 when plans were drafted to replace the conglomerate's 1950s head office. "Staff members were working in very American-influenced offices, in their own cubicles with very little sunlight," says Felger. A key factor in the new design was doing away with the executive-style set-up of the old building and opening everything up – a brave move in a country known for its hierarchal business structures.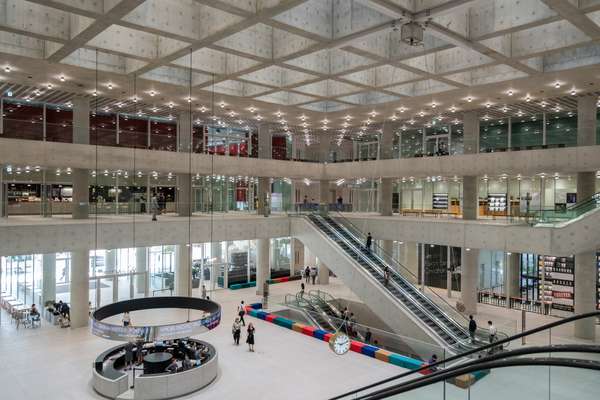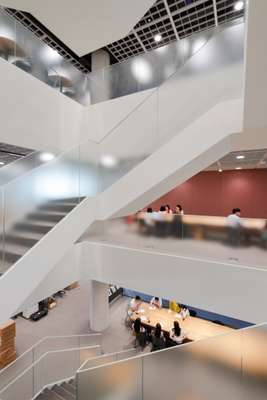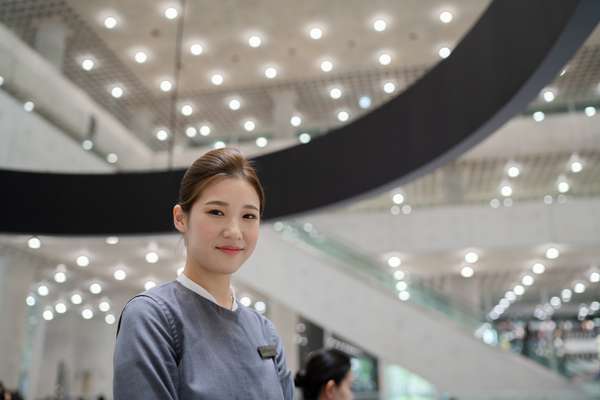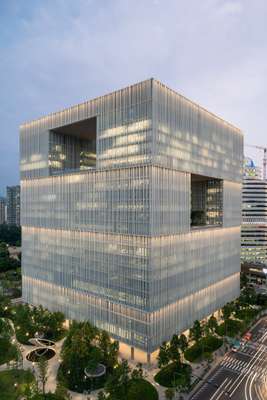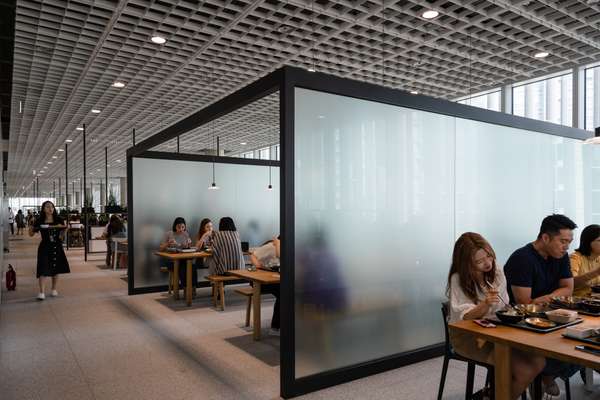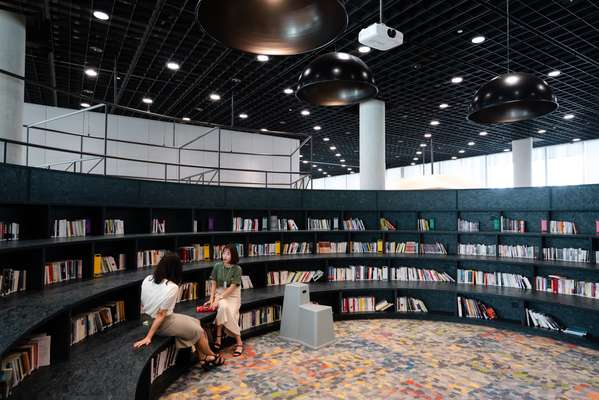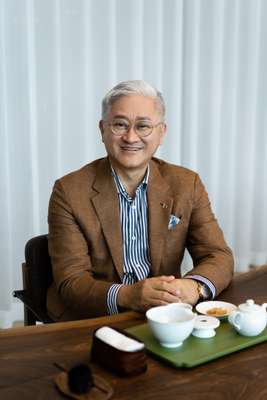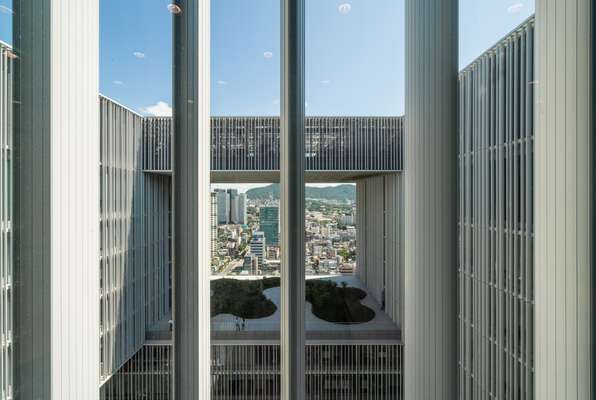 However, the most daring design decision was the plan to position the lifts and building services at the structure's four corners (typically in office towers these are housed in the centre). The result has released masses of central space on each floor, providing expansive work and common areas. It's also allowed for the creation of an impressive arrival lobby and a generous open-air roof garden. Here matured trees shade staff who take time out to enjoy views of the city and admire the sparkling reflective pool that spans the terrace.
Just two years after the building's inauguration, the impact of its smart design is being felt by both staff and the broader Seoul community. As MONOCLE drops by, children from the on-site nursery are guided through the lobby by teachers on their way to an outdoor garden where they play around an Olafur Eliasson sculpture. Shaped like a make-up compact, it is one of several nods to what goes on in this temple of beauty. The wellbeing of staff and their families is prioritised here: Amorepacific's HQ has a nursery, a hi-tech gym and massage facilities. Inside the office, we make our way around the handsome workspaces, laden with furniture from Vitra, and the vibe seems relaxed. During breaks, staff filter out onto the shaded roof garden, chatting and drinking coffee. All the while the cosmetics megabrand's sales are steadily increasing.
But good architecture alone can't be the catalyst for improving office culture – and at Amorepacific change has been led by chairman Suh Kyung-bae. One of South Korea's wealthiest people, Suh was pretty much raised at Amorepacific's previous headquarters, taking over his father's company in 1997 with the aim of pushing into new international markets. Prior to selecting David Chipperfield, Suh – a fan of European architecture (he commissioned Portugal's Álvaro Siza to design his R&D centre) – went on a 10-city tour of the continent to visit each of the firms on the shortlist. This level of due diligence is unheard of when it comes to commissioning an architecture firm, according to Felger.
"We need to think about how we can better focus during work hours," says Suh. "The concept behind this building is a machine for creativity. We really want to encourage people to think differently. Creativity happens when you have a very level playing field." This arena, he says, has been formed by bringing down walls and dissolving the enclosed executive corner office that dominates South Korean corporate culture. Another novel feature that Suh commissioned to improve internal dialogue is a parliament-style debate room. Here staff are encouraged to challenge one another's ideas in a purpose-built setting that feels democratic. "Only when people thoroughly discuss an issue can you really reach a creative solution," he says.
Is it all working? It's too soon to tell, says Suh. "This is our second year so maybe five years down the line that will be a little bit more visible." By that time the building may have exerted its influence on other companies across Seoul. While some businesses here still view this cube-like headquarters as a wasted opportunity to build sky-high, Suh says younger generations are coming to recognise the change it is facilitating. "The way we view space is changing and this building can contribute to that momentum."