Fashion school / Tel Aviv
Top of the class
Tel Aviv's Shenkar College is one of the world's best fashion schools, where design skills and technical nous go hand in hand. But what happens after graduation?
The doors of Hangar 11, a boxy venue in the old port of Tel Aviv, are about to open to guests. Outside, in the golden light of the early evening, punters are sipping aperitifs as if this was a chilled-out beachside bar. Inside though, in the cramped backstage area, the atmosphere is tense. This is Shenkar College's graduation runway show and 32 students are frantically helping their models into the kind of outlandish outfits that only fashion schools (or Berlin fetish clubs) allow for. Lithe limbs slip into green bodysuits, leather trousers, candy-wrapper-like dresses and embroidered overcoats. Wiggle room is limited and the pace is frenetic. When all guests have taken their seats and the music starts booming, a teacher hoists himself onto a plinth. "Let's make it the most beautiful yet!" he shouts. A round of applause breaks the tension – and the first model is off.
The students have all sorts of reasons to feel nervous: hundreds of attendees are observing their efforts. Despite Tel Aviv being far from a global fashion capital, Shenkar is one of the world's best fashion schools (in the top 10 according to the 2018 ranking of Business of Fashion). And yet, outside the industry, few would know that this is an institution arguably on a par with London's Central Saint Martins, New York's Parsons or the Royal Academy of Fine Arts in Antwerp.
Ask Shenkar's students and they'll tell you that they don't envy pupils from the world's more famed fashion schools. In fact they reckon that their school has something the others don't. "Shenkar teaches you other skills," says Shir Naeh, as we meet at the fashion department during a rare pause in prep for the show. "It's not as conceptual here – not all of the students at other schools know how to sew or pattern-cut."
Rather than launching straight into design, the four-year course at Shenkar begins with technical modules. It's a focus that accompanies students throughout the curriculum. Class sizes are small and each is taught in tandem by a technician and a design professor. Students are also encouraged to take drawing classes. "They want to teach the eye to observe things," says Naeh's classmate David Wexler. Huge self-portraits of former students hang on the walls. "Understanding the shape of the body is essential to being a designer," he says.
The course's affordability is significant: studying here costs about 10 times less than most other fashion schools. Then there's the facilities. The department is open 24 hours a day: students often end up staying late assisting each other. "Of course there is competition but there is a 'we're all in this together' mentality too," says lively student Netta Ittah, who must have pulled some all-nighters recently but doesn't show the signs.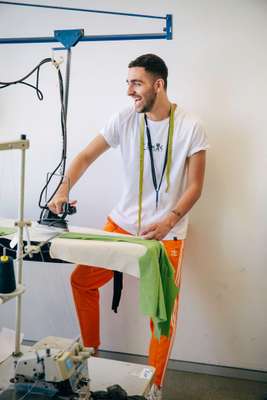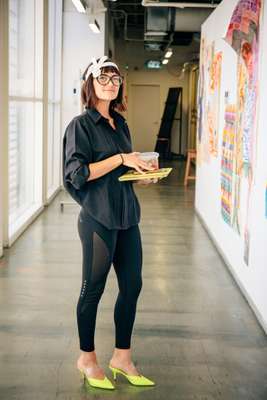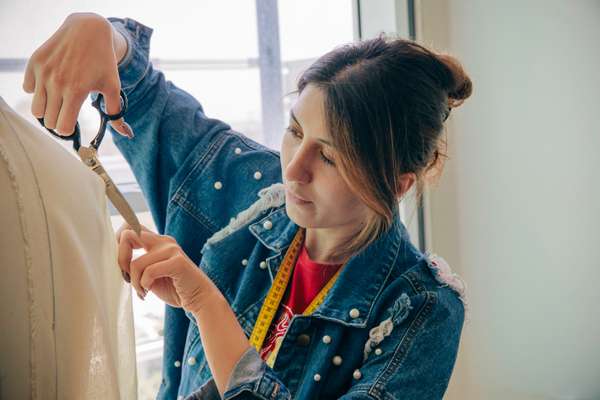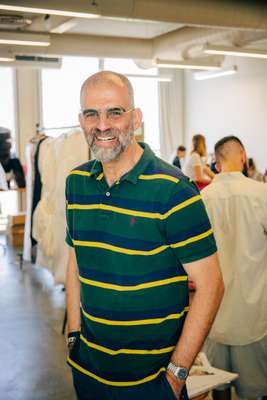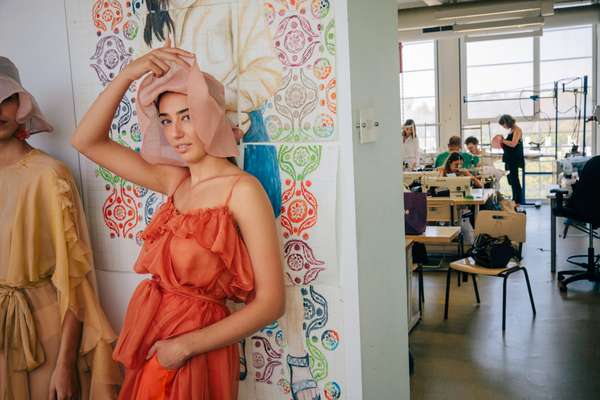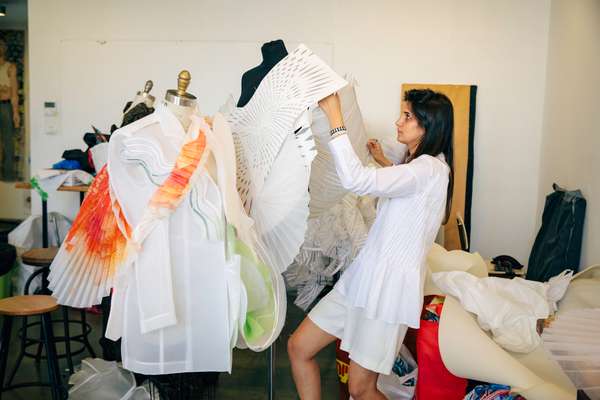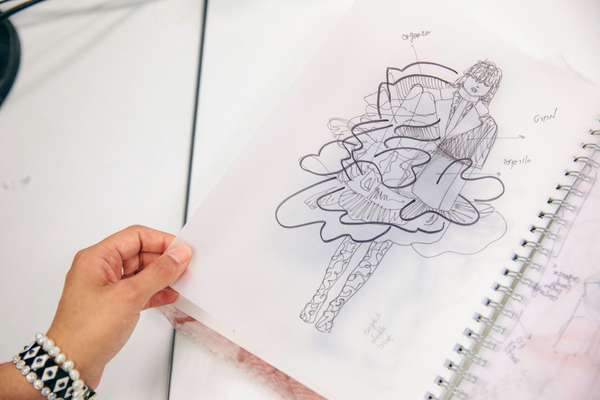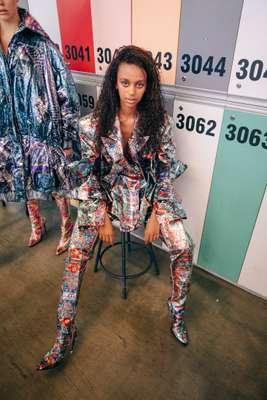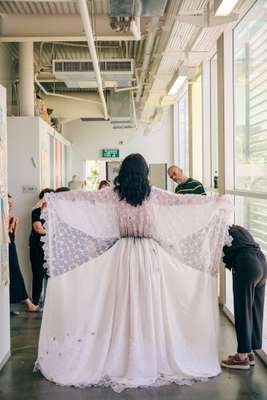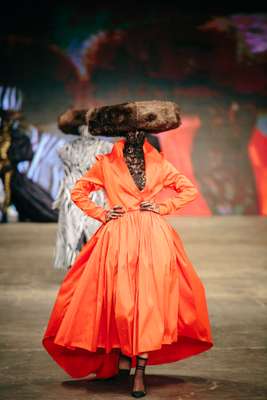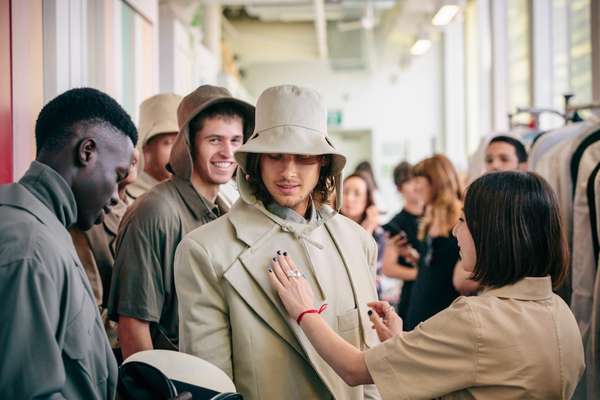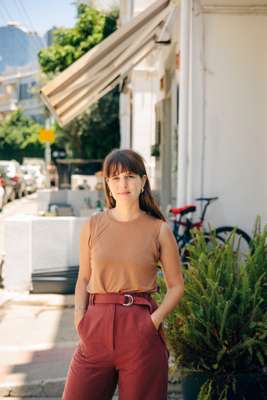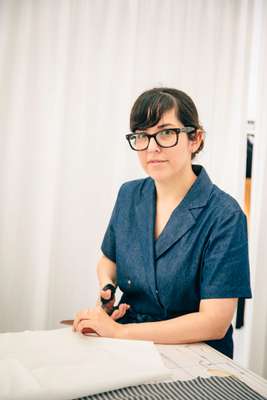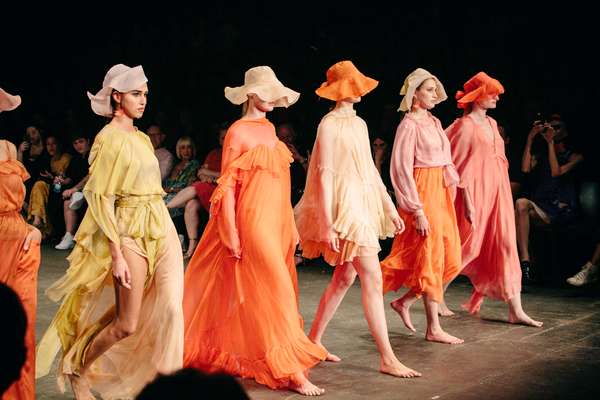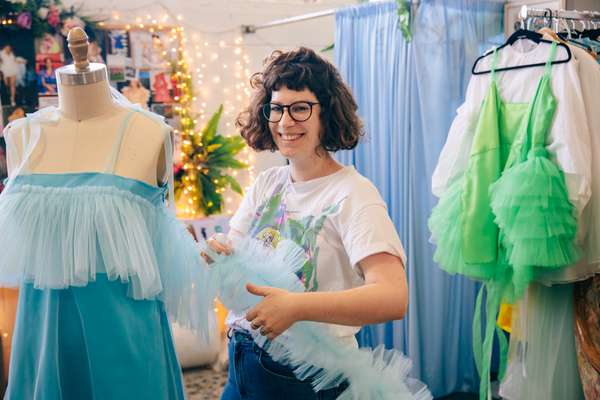 A walk around the two floors that make up the fashion department in Shenkar's sunny campus in northeast Tel Aviv reveals rooms filled with large tables, sewing machines and steam irons. While some classrooms are being used by second-year students who are concentrating on draping mannequins for an upcoming exam, many are taken up by final-year students putting the final touches to collections.
Professor Ronen Levin is hovering around a model completely wrapped up in lace as if she was "a Christo installation". An alumnus of Shenkar himself, Levin worked in the couture houses of Paris before returning to Israel to teach. He is determined to bring the same commitment to quality here. "The fact that we're not a fashion capital, that we're far from the centre, is a motivation," he says. "You have to be more curious."
During the 22 years that director Leah Perez has been head of Shenkar's fashion department, this overcompensating dedication has become the school's mantra. "We are a demanding school; you cannot reach what we have achieved if you're not," she says. Her fiery red hair matches not only her nail polish but her personality too. This is Perez's final year helming the school and it's clear that her brave vision will go on after her departure. "We're tucked away on the wrong side of the Mediterranean fashion-wise, so to succeed and compete with London, Paris and Milan you have to work harder." If the department has so much going for it, one would wonder why more international students haven't cottoned on. Perez has an easy answer: "But of course! We teach in Hebrew."
For all the discipline, there's a soft, emotionally supportive side to the team. "My office door is always open to those who want to cry and complain," says Perez from behind her desk. (Sure enough, a distraught student is meekly sitting on the sofa outside, waiting for her turn.) "My mission was to create a community here. In the faculty we're like family: we're here for each other in good and bad times, in happiness and sorrow."
The fact that only 240 youngsters make up the entire student body helps to create this tight-knit feeling. That said, this number can feel large when viewed in the context of post-diploma prospects. Not having an established fashion industry surrounding the school (other than a booming bridal sector) means that there's limited possibilities for graduates to find work at Israeli labels. Some alumni – the most eminent of whom is Lanvin's former creative director Alber Elbaz – have moved abroad to work at the likes of Jil Sander, JW Anderson and Alexander Wang. But for those who'd rather stay in Tel Aviv, this reality often means having to strike out on their own.
Shahar Avnet did just that. Three years after graduation, having worked for a high-street Israeli brand, she was faced with a conundrum. "I thought, 'I'm either going to have to leave or start my own business,'" she says, twirling blue tulle around a mannequin. Her eponymous brand is now based in an unassuming building south of the centre: inside the studio the racks are stacked with silky kimono-like pieces and billowing fluoro dresses. "Three of my classmates went into bridal, another started her own lingerie brand – you just do it."
For some, setting up in Tel Aviv wasn't a temporary solution but a good way to go about starting a business. Designer Noy Goz was interning in London when she started getting disillusioned with the industry in the UK. "It's so hard to get a job there because there are so many people," she says from the back of her brand's shop, just off Rothschild Boulevard, one of the city's main thoroughfares. "Here we can stand out – and it's more relaxed." Together with friends (and fellow students) Noa Gur and Dafna Rubin she founded womenswear label Tres in 2014. Being based in Tel Aviv helps inform the aesthetics of their relaxed basics and the old-school prints of their T-shirts. "It's the best city in the world if you ask me," she says with a smile. "I like its vibe and it inspires us every day."
The presence of an increasing number of independent brands may have positive effects beyond creating a scene that will hopefully employ more of Shenkar's graduates in the future. It's having a small but all important knock-on effect on Israel's manufacturing industry. Without the demand from fashion houses, fabric and clothes-making companies risked dying out entirely. Brands such as Hannah, founded by husband-and-wife duo Nir and Rotem Goeta (both Shenkar graduates), see the value of keeping the manufacturing industry alive."Designers should help save craft and production: customers value this kind of thing," says Rotem from the studio at the back of their centrally located pint-sized shop. The brand's minimal, monochrome tailored shirts and dresses are put together by hand. "We can make products here at a high level. We've got to do it – if we don't, nobody will."
It's an ambition that, back at Shenkar, school director Perez shares wholeheartedly. "We're telling people to have a dream that's not affected by the situation in the market," she says. With Shenkar and its talent at its heart, that market has plenty of room to grow. "A dream is a dream. They'll find a way."
Alumni to watch:
Designer Noy Goz founded brand Tres with two fellow students in 2014. "Not only does Shenkar give you knowledge of how to do it but it also teaches you to work in a team," she says. Husband and wife Nir and Rotem Goeta founded brand Hannah so they could work in the same country; they call their style Mediterranean tailoring. Finally, Shahar Avnet's colourful, voluminous dresses have found favour with the likes of Israeli Eurovision winner Netta.