Briefing / Global
All you can eat
Expecting guests? Then you'll want to impress them with something unique. You don't have to spend hours in the kitchen: get a taste for food retail instead. Here are some shops for starters.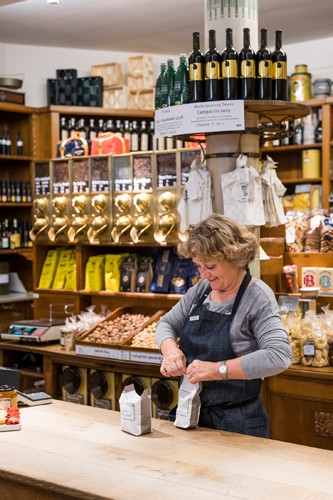 Spice of life
ZÜRICH
H Schwarzenbach
This old-town establishment has been selling hard-to-find spices, coffee, tea and condiments since 1864. There's no self-service – instead an astute team dressed in neat aprons advise customers on each product, including about 200 tea varieties and more than 40 types of pepper. New products are only introduced with approval from the team at bi-weekly meetings. "The criteria is to select the highest quality and ultimately enjoy the product," says fifth-generation owner Heini Schwarzenbach. Very little has changed since its opening – and that's a good thing.
schwarzenbach.ch
Early riser
MELBOURNE
Baker D Chirico
Supplying Melbourne's top restaurants, as well as devout regulars, baker Daniel Chirico (pronounced "kirri-co") produces what many consider to be the city's finest sourdough. But the magic doesn't stop there: he has long been famed for pastries, biscotti and savoury pies too.
Perhaps the true cult favourites are his custard-filled, sugar-dusted bomboloni (Italian doughnuts), sweet orbs of doughy delight; you'll get back in the queue to buy another immediately. Seasonal specials, such as hot cross buns, panettone and panforte, require an eagle eye and an early start – they sell out quickly – and the gorgeously packaged torrone (nougat) makes for a perfect gift or take-home treat.
bakerdchirico.com.au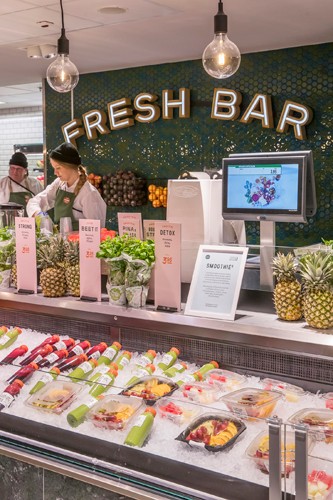 Fresh look
HELSINKI
Stockmann
The food hall of Helsinki's Stockmann department store has delighted quality-conscious food folk since the 1950s – but it's always changing. Inspired by the great European food markets, Herkku – as it's known locally – is the perfect one-stop shop for dinner-party fare. It features fresh seasonal goodies, fish, meat, cheese and much more. Need inspiration for your dishes? The in-store bistro turns out dishes by Helsinki's leading culinary lights. For a fine Finnish finish you can even order a cake to take away. Herkku was thoroughly revamped last year and now offers better service – it turns out that most people here wanted more human interaction while shopping – and a more spacious floorplan. See you at the checkout.
info.stockmann.com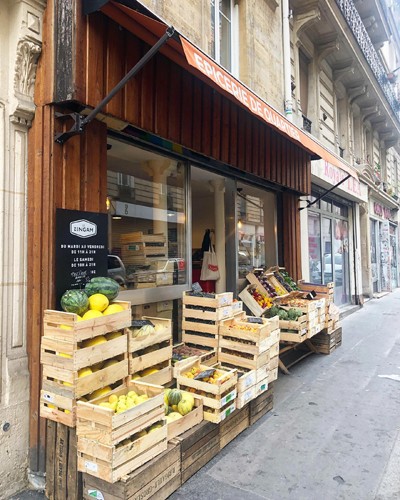 Le Zingam is the epitome of a district épicerie in a city with plenty of pretenders. At its three outlets in Paris's 11th arrondissement, shoppers find everything they need to keep their pantries and fridges stocked, including organic vegetables, cheese, charcuterie, dry goods and wine. "When we opened in 2014, the idea was to bring Parisians affordable quality foods directly from producers across France," says owner Lelio Stettin. Provenance is key: Stettin's team label every product with the name and postcode of its supplier. Many of the fruit and vegetables are of rare varieties unavailable elsewhere, so Le Zingam is a great place to find a stately centrepiece or unique ingredient.
lezingam.com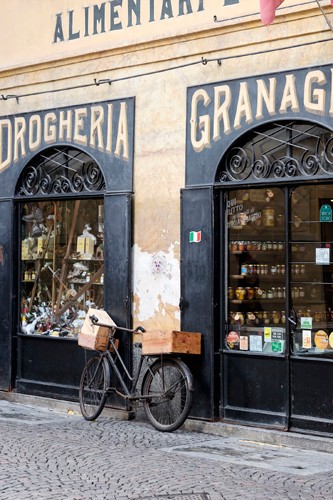 Top cellar
MORBEGNO, ITALY
Ciapponi
Alberto and his cousin Paolo are the third generation of Ciapponis to run Morbegno's oldest shop, established in 1883. Upon entering you find yourself in a time-tested grocer lined with handmade wooden shelves full of delectable goods from all over Italy. The shop's dimly lit, labyrinthine cellar extends across three floors and is where the family keeps its carefully crafted wine and cheese.
One of the shop's treasures is its Bitto: a cheese made from cow and goat's milk, laboriously made in the valley from which it takes its name. The cellar is also home to thousands of bottles of wine, with the Sassella – whose grapes are grown in the vineyards of Sondrio, not far from Morbegno – particularly coveted.
ciapponi.com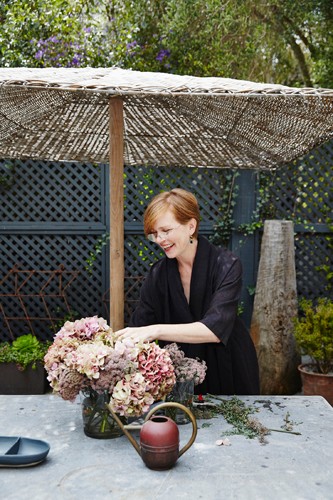 Built to last
SAN FRANCISCO
March
Sam Hamilton (pictured) opened March, a design shop with a kitchen focus, in 2003. Its wares include Agas, US-made cast-iron pans, mugs by a Tuscan potter and dishes by Beatrice Wood."I love feeling like you're living with heirlooms," says Hamilton.
"I want my kids to say, 'Mum, we don't want you to die soon but when you do, we want your kitchen canisters.'"
marchsf.com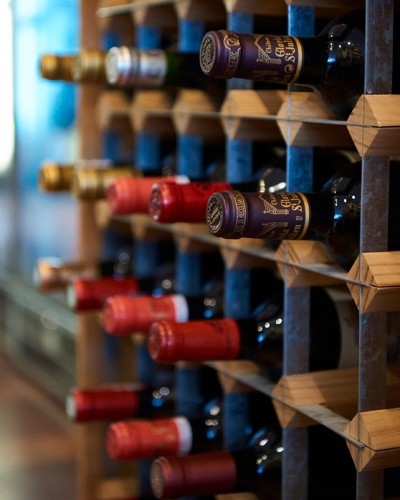 Keep pouring
 LONDON
Philglas & Swiggot
Wine merchant Philglas & Swiggot (get it?) has offered its choice grape varieties for nearly 30 years, with one south London shop in Battersea and a second on a side street close to monocle's Midori House. The vintner specialises in New World vintages, selling bottles of everything from the Australian Grange to cheerful Argentinian malbec.
Buyer and head of private sales Justin Knock works in a team of five sommeliers, wine-makers and agents. "Name almost any wine region and I've probably been there," says the Australian, with more wonder than pride. The Marylebone branch is also adding a wine bar in the coming months so you can quaff a glass or two before you make up your mind.
philglas-swiggot.com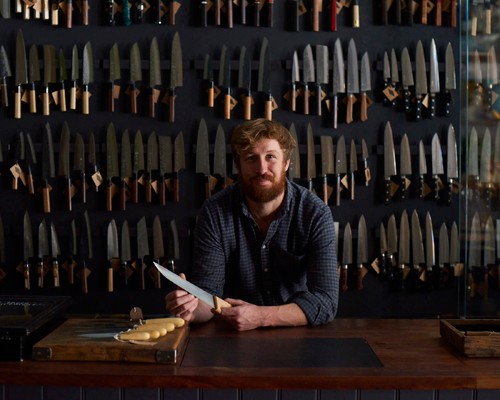 Cutting edge
LONDON
Kitchen Provisions
Kitchen Provisions was started by three pals who believe that you can't get much done in the kitchen without a decent knife. Tom Saunders (pictured), its resident knife wonk, regularly travels to Japan to select the best utensils made in small batches by craftsmen such as Yu Kurosaki and those at Akifusa. "The design of a knife is all about how it feels in your hand," he says. The shop also stocks mandolins and graters, and ceramics and edibles from London-based makers, preservers and food folk.
kitchenprovisions.co.uk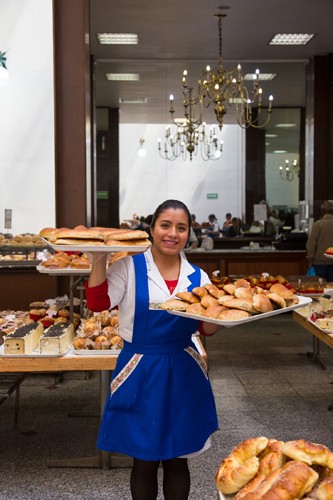 Sweet spot
MEXICO CITY
Pastelería Ideal
Pastelería Ideal, a bakery that opened its doors in 1927, is a superb place to sample the full range of Mexican pastries. There's an airy courtyard with stacks of sweet bread in every shape: conchas sit next to orejas (pastries shaped like an elephant's ear, with syrup), glazed doughnuts and other more exotic numbers. Especially pretty are the rainbow-coloured gelatinas (jellies) and the upstairs section that's dedicated to ornate cakes.
It's as much fun to browse here as it is to eat. But those who plan on buying something can stack their pastries on a round aluminium tray with a pair of tongs before heading to the till.
pasteleriaideal.com.mx
Buttering up
SEOUL
Café Onion
With its rusted doors and distressed walls, it's not hard to deduce that Café Onion in rough-around-the-edges Seongsu-dong housed a metal company in the 1970s. But the "industrial chic" cliché doesn't quite capture the feel of this charming space run by design company Fabrikr; small courtyards scattered with greenery and a roomy terrace give it a far more natural feel.
This is a must-visit for pastry-lovers who prefer something beyond the standard croissant or bagel for breakfast. Its second-floor bakery turns out buttery and sugary treats to eat in or take away; South Koreans love the baguette with butter and adzuki (red beans). Take home some pandori (Italian pastries topped with sugar) and your guests will be more than happy.
8 Achasan-ro 9-gil, Seongdong-gu
Taste of home
BEIRUT
Goodies
This Lebanese deli with an adjoining café, which opened in 1880, is a place of abundance thanks to its cakes, Arabic sweets, spices and cheese. It's famed for its homely Lebanese dishes, all prepared under the expert eye of chef Nada Halwani. At its recently opened outpost in Beirut Airport, customers can pick up pre-ordered items before flying and stock up on specialities such as labneh and baklava.
Some of monocle's favourite take-homes include the lemony thyme fatayers (triangle-shaped spinach pastries), spicy pumpkin kibbeh (minced-meat-and-bulgur patties) and delicious Armenian kebab with rich cherry sauce. goodies.com.lb
Worth its salt
KYOTO
Sawai Shoyu Honten
Sawai Shoyu Honten has made soy sauce for Kyoto's best restaurants for generations. From a traditional Kyo-machiya building in central Kyoto, fifth-generation owner Hisateru Sawai brews small batches using the same techniques and ingredients passed down in his family since 1879. Unlike modern factories, Sawai doesn't accelerate the process; the soybeans are cooked over a fire and fermented in wooden barrels.
The building's role is important too: microbes living in the wooden walls and beams are so essential to the fermentation process that, when he had the structure reinforced in 2003, Sawai left the exposed wood intact. His Marusawa-brand Koikuchi (dark soy sauce) is brewed twice and spends two years in barrels, while his Marusawa Usukuchi (light-coloured soy sauce) is a key ingredient for broth in the region's Kyo-ryori cuisine. Another popular choice, Maruyama tamari-shoyu, is made without wheat; it's thicker and stronger, and is used as a dipping sauce for sashimi.
sawai-shoyu.net