Briefing / Global
Business
Briefing
A high-speed railway in the Balkans picks up speed, a new airport in Scandinavia open ski options and a campfire-catering start-up shares tips for success.
Linked in
SERBIA & HUNGARY —
TRANSPORT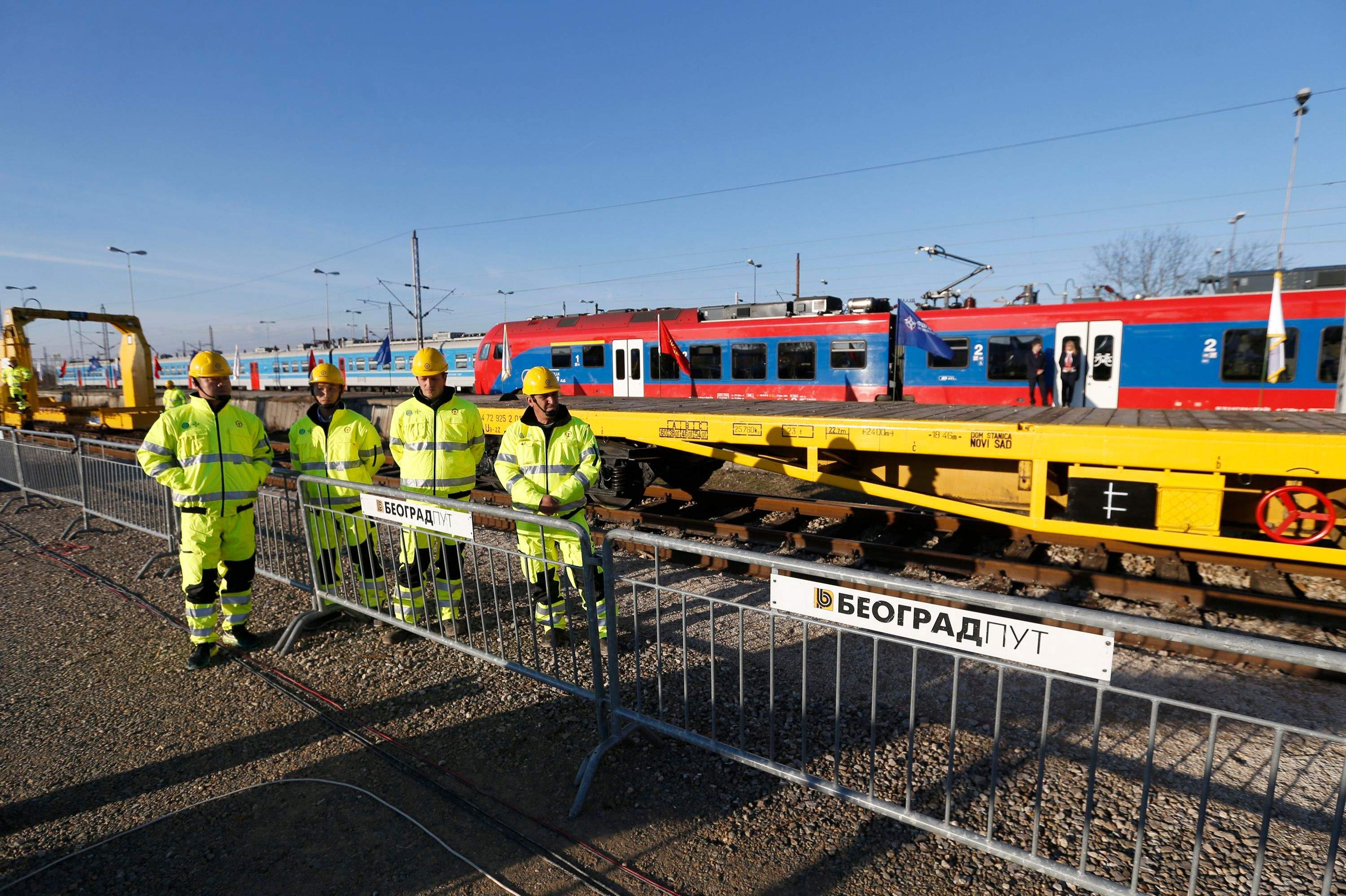 Even by tardy Balkan railway standards, a four-year wait for a train is pushing it somewhat. But, by 2023, the revamp of the Belgrade-Budapest railway line should eventually repay passengers' patience. The journey currently nudges towards a buttock-numbing nine hours in rolling stock that could charitably be described as rustic. But once upgraded – at a cost of about €3.2bn – trips between Serbia and Hungary's capital cities should take less than half that as new trains zip along at up to 200km/h on some sections of track. Optimistic estimates suggest the new journey time could be as little as three hours.
A significant third party is involved. In 2014, China tied up an agreement with Serbia and Hungary to fund the project through bank loans, as well as providing the necessary engineering expertise and workforce. The European Union reacted by insisting that EU member Hungary pause the project to hold an open-tender process. It was won this summer by a Hungarian-Chinese consortium. While its neighbour has been grappling with the regulatory issues, non-EU member Serbia has been happily steaming ahead. Work started in 2017 – as a result the section between Belgrade and the country's second city, Novi Sad, is now well underway, with Russian and Chinese contractors involved. Ultimately the railway is seen as part of China's trade-expanding Belt and Road Initiative, which includes ambitions to run railways into Europe from the Chinese-operated Greek port of Piraeus, although that will require additional work through North Macedonia and southern Serbia.
Long-suffering passengers face many months of rail-replacement buses. However, Serbia's state secretary for transport, Miodrag Poledica, says the payoff for all the upheaval will be "shortening the travel time throughout the whole route from Belgrade to Budapest and further towards other European cities – creating conditions for greater mobility in Serbia". He expects his country's side of the work to be complete in 2022. Once the Hungary link is finalised a year later, it's likely to be popular with business travellers who are keen to avoid the agony of Serbia's motorways and border-crossing queues – and, perhaps, tourists hankering after the golden days of European train travel.
Operating out of a mint-green 1978 Ford Club Wagon, San Francisco mobile catering firm Camp Toasted aims to recreate memories of childhood holidays; it serves hot chocolate around a camp fire to young-at-heart customers. "After we talked about it there was no way we weren't going to do it," says co-founder Emily Simmons, who launched the firm in 2018 with Max Harden and Carly Ruiz.
Along the way the team faced unforeseen challenges such as dealing with permits. "We were hard to categorise: 'Are you a food truck? Are you a caterer? Are you even legal?'" says Simmons. "It was a stark education in the hurdles that small businesses face." The obstacles didn't force them to put the brakes on operation though. The team have already added a vintage 1984 van to their fleet – and the road ahead looks exciting.
camptoasted.com
Simmons' tips:
1.
Bite off more than you can chew: there is so much to gain from going big early.
2.
Stick to your vision: you are seeing something that others do not see right now.
3.
Be product-obsessed: don't let external forces lure you away from offering what you envisioned at the start.
Some of Scandinavia's most popular resorts will soon be that bit easier to get to – just in time for skiing season, too. Located on the Swedish side of the Sweden-Norway border, the new Scandinavian Mountains Airport is due to open on 22 December. It will give easy access to about 250 slopes in Sälen, one of Sweden's top winter destinations, as well as a further 65 or so in Trysil, Norway.
The airport's CEO, Gunnar Lenman, says the project will open up the region to passionate skiers from around Europe. "Local entrepreneurs had the idea for a number of years," he says. "Until now, almost all of our guests have been Swedes travelling by car. With the airport we can expand our market and reach new customers." Scandinavian Airlines will be offering direct flights from London, Copenhagen and Aalborg.