Far from the Marais, gallerists are settling into an edgier 'hood.
Inner-city Parisians rarely choose to cross the périphérique, the ring road that wraps a tight coil around the capital, hemming in the grander centre from its sprawling suburbs. Of the city's annual intake of 50 million tourists, only a few venture out to experience a Paris that isn't grand Haussmann boulevards or picturesque cobbled streets. Yet this may well be changing. Romainville – a northeastern district of industrial complexes and concrete high rises – has seen high-profile art players trickle in over the past few years: the biggest new arrival, though, debuts this October.
Taking its name from the Esperanto word for community, Komunuma is a project gathering four galleries, a cultural foundation, artists' residency and exhibition space inside a red-brick factory built by pharmaceutical company Roussel-Uclaf in the 1940s. Renovated by French architecture firm The Freaks (also behind Bordeaux's new cultural venue Méca), the space retains much of its raw charm. But where once was whirring production machinery are now whitewashed walls displaying some of the biggest names in contemporary art.
The site's redevelopment is the work of real-estate company Groupe Fiminco, which managed to tempt four of Paris's most successful galleries out of the centre with the offer of larger spaces, as well as the chance to be part of the changing face of the city. "My gallery here is at least four times bigger than what I have in the Marais," says Vincent Sator, head of his eponymous space. "I'm super Parisian but I'd never been to this area before in my life. Times are changing. Romainville is becoming a destination." Before Komunuma arrived, nearby neighbourhoods had already welcomed stalwarts of the Parisian art scene including Galerie Noisy-Sec, Thaddaeus Ropac and the Magasins Generaux centre. "People are saying that in 10 years or so it will be the new Brooklyn," adds Sator.
While Romainville might still be unfamiliar territory for many, that's not because it's hard to reach. Visitors need travel just 15 minutes on the metro to reach Bobigny-Pantin-Raymond Queneau, a station five minutes' walk from the complex. Things will get even easier after the Grand Paris initiative extends metro line 11 to the centre of Romainville. This large-scale expansion of Paris's underground network is deliberately aimed at transforming the city's infamously forgotten banlieues. Komunuma is a piece of that push.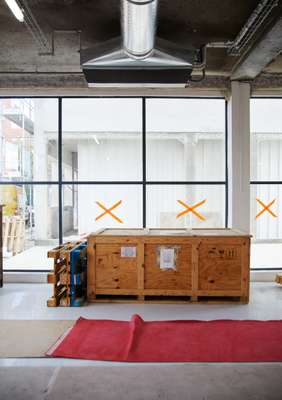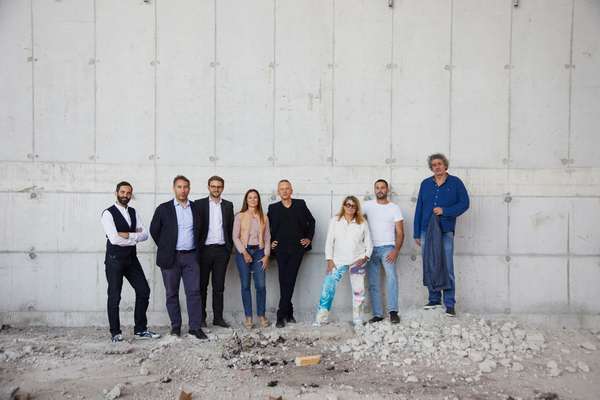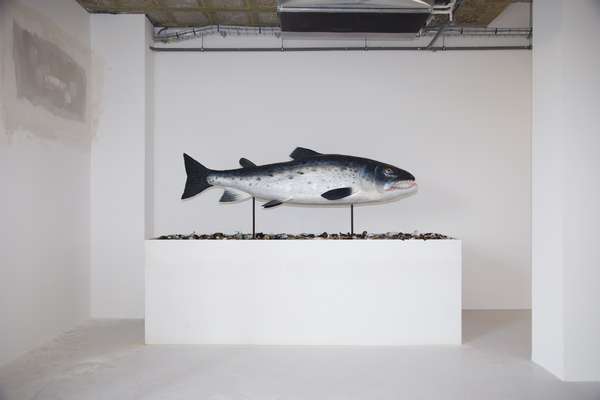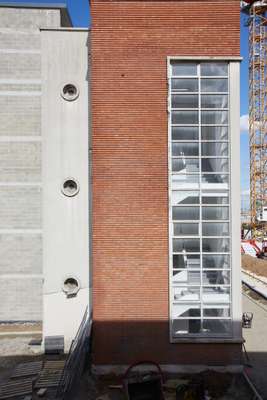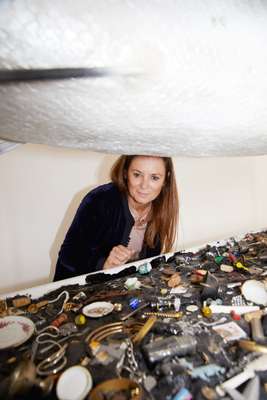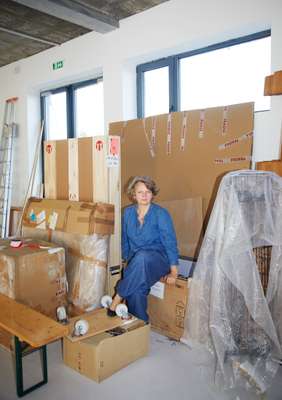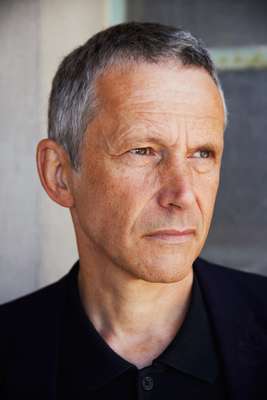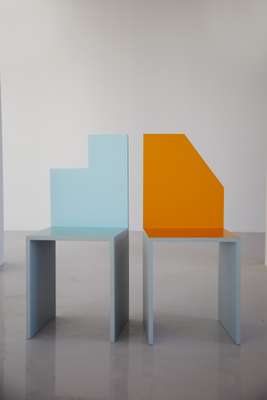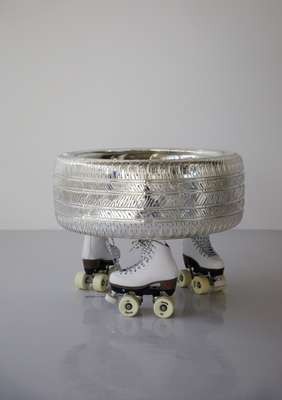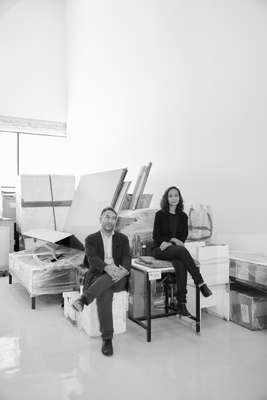 "It's just a question of opening the minds of Parisians," says Sandrine Djerouet, director at gallery Jocelyn Wolff, which has bagged itself a whole new building here. While central districts such as the Marais may be known as hotspots for the city's art milieu, she notes how high rents and limited space don't necessarily make a lot of commercial sense for already established galleries. "There's a lot of foot traffic in the Marais, it's true, but it's mostly tourists who are visiting museums, not private galleries," she says. "We want to encourage our loyal followers to come here by organising specific events and working with the other galleries."
It's not just Komunuma's private galleries that will lure visitors. In December an inaugural display will take place in La Chaufferie, a public exhibition space housed in a gargantuan former boiler house with 14-metre-high ceilings. This first show will be curated by Jeune Création, a cultural association supporting young artists whose offices will also be located at Komunuma. A café will soon set up shop on the site and 2020 will see the opening of a large new space to house the Frac Île-de-France, a collection of contemporary artwork owned by the city. It's the first time that this collection will have had a permanent home.
Engaging with visitors directly, and adapting to new ways of drawing them in, is key for a location like this. "Komunuma is not somewhere you stumble upon," says Fabienne Leclerc, whose gallery In Situ moved from the trendy Stalingrad neighbourhood to one of the complex's squat blocks. "That's why we've chosen to stay open on Sundays. Traffic is much better that day and people can come and spend the whole day here."
This is not the first time Leclerc and her gallery have played a part in the regeneration of a Parisian district: towards the end of the 1990s, the city launched an initiative in the 13th arrondissement to offer cheap spaces for cultural activities on Rue Louise Weiss. "All these young galleries brought so much new energy to what was one of the most boring areas of Paris," says Leclerc. "I hope Komunuma will do the same for Romainville."
More than two decades ago one of the first galleries to take up the offer on Rue Louise Weiss was Air de Paris; today it is also jumping on board at Komunuma. Air de Paris's inaugural exhibition sees founders Florence Bonnefous and Edouard Merino put on a characteristically playful show featuring works from the likes of UK conceptual artist Liam Gillick and American Allen Ruppersberg.
As is often the case whenever an art institution decamps to a rundown neighbourhood, the hardest crowd to crack remains the one closest to home. Komunuma doesn't want to shut out the area's community. "We don't want to become an island," says Bonnefous. "You have to make a conscious effort to integrate." Fondation Fiminco will also be helping to make the programming more accessible to Romainville's residents.
Set up to carry out Groupe Fiminco's cultural projects, this organisation will host a residency programme in a large former laboratory. The space will house both lodgings and ateliers for nine emerging artists, who'll get to stay for 11 months. There are also plans to get the area's children involved. "We have a good relationship with the schools in Romainville and we want to invite them in for free classes with our artist residents," says the foundation's director-general, Joachim Pflieger.
"We have all the facilities for sculpting, printing, painting and more. I want to provide a free summer school for all the families and young people who aren't able to go on vacation. This is the key to opening the space to everyone." When Paris's art crowd and Romainville's neighbours finally meet, this cultural cluster will really become true to its name.
What the Frac?
In 1982, France's Ministry for Culture formed the Fonds régionaux d'art contemporain (Frac), an alliance of regional contemporary-art collections around the country. Today the Frac consists of more than 30,000 works (and is often one of the first institutions to acquire young artists' work) across 23 collections. The organisation co-ordinates 500 exhibitions a year, as well as 1,300 events aimed at spreading understanding of contemporary art.