Hospitality / Seoul
Close to home
Forget dull hotel rooms and fusty apartments: a group of architects-turned-entrepreneurs are cornering the market in well-designed rentals in South Korea – and beyond.
Nuwa is the definition of a cosy nook. The holiday rental property is only accessible by foot along a small hidden path in the Seochon area of Seoul – a picturesque inner-city village to the west of Gyeongbok Palace and South Korea's version of the White House, Cheong Wa Dae. Guests pay €130 per night for 21 sq m – tiny even by the standards of the country's traditional homes, or hanoks. Yet customers are scrambling to stay here: it is fully booked until February.
Its outsized popularity has put up-and-coming Seochon (literally "West Village") on the map and brought attention to Stayfolio, a property-rental platform created by architecture firm Z-Lab. The lettings website – a discerning apartment- rental service for design fans – was started in 2014 by Z-Lab's three founders, Lee Sang-muk, Noh Kyung-rok and Park Jung-hyun. It features the studio's growing portfolio of residential projects available for rent, spanning hanoks in Seoul to a farmhouse and caravan park on the southern island of Jeju. The architects redesign and renovate properties, which are often second or unused homes, and then take charge of the marketing, management and even mood – each place has its own fragrance and music playlist. In return they take a share of the profits.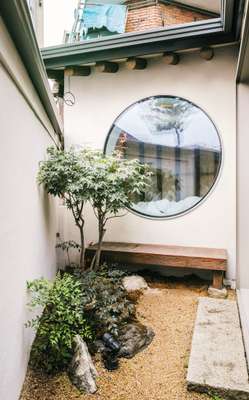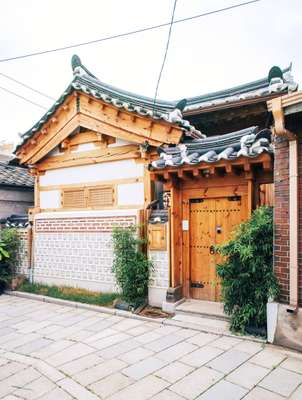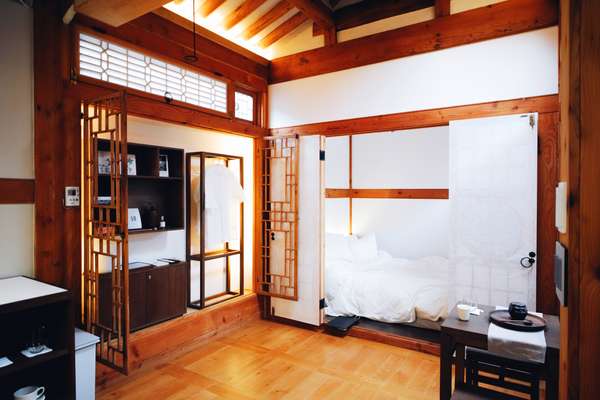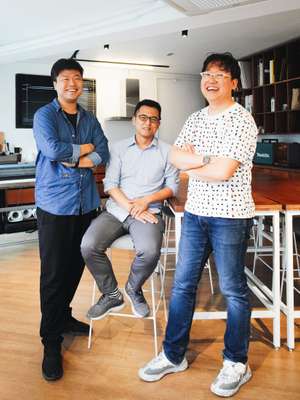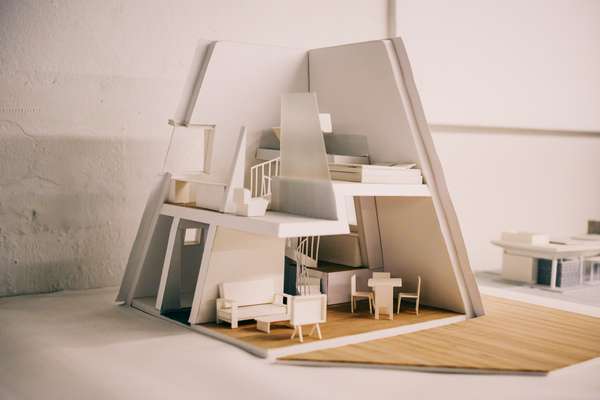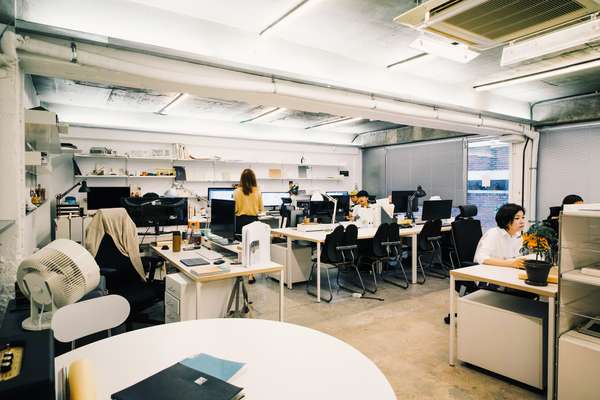 What began as a side hustle has now become a core part of the company. The three university friends (and former bandmates) first came up with Stayfolio back in 2011 after redesigning a rural lakeside bed-and-breakfast for Lee's parents. However, the arrival of Airbnb in South Korea prompted them to shelve their plans and they only returned to the venture after founding Z-Lab in 2013. These days, Stayfolio generates more profit than Z-Lab and Lee now looks after the business full time; its subscriber base has reached 20,000. In light of the platform's success the team has also added a handpicked selection of third-party properties to its 24 houses, charging owners more than 10 per cent commission for inclusion. "Our guests have money to spend but they don't just like luxury – they want originality and design too," says Noh.
Stayfolio has proved an effective billboard for the team's talents. It brings in plenty of new business for Z-Lab, with clients often commissioning the architects after staying at one of their properties. It's also brought in fresh capital. Last year, after a venture capitalist stayed at Ihwaruae – a 1950s house in Seoul's Ihwa-dong district – she ended up investing €815,000 for a 10 per cent stake in the platform.
That money has allowed the company to scale up and diversify. Headcount at Stayfolio has increased from three in 2017 to 16 now (Z-Lab has 10). The company's Seochon head office – walking distance from Z-Lab – occupies the second floor of a building that contains a number of new businesses all under the Stayfolio umbrella, including a book shop, a maker space and a shop selling an artisanal brand of South Korea's milky-looking alcoholic rice wine, makgeolli.
The blueprint is to create a community platform that connects Stayfolio's paying guests with local businesses. Stayfolio currently has five properties in Seochon and the plan is to double that number by next year. Ultimately Lee would like to brand the neighbourhood as Seoul's version of the West Village in Manhattan. The area is currently well known among young South Koreans but not yet on the tourist map. "We want to turn Seochon into a horizontal hotel," says Lee, looking at a map of warren-like streets. "In one or two years this area will become famous."
This hyper-local strategy is happening at the same time as the business is expanding overseas: first stops Vietnam, Thailand and Taiwan. In Vietnam it has partnered with hospitality group Fusion Resorts as a way of entering an unfamiliar new market and raising its profile with hosts and property owners. "The South Korean market is relatively small," says Lee. "We are focusing on growing globally."
Stayfolio's popular rentals:
1.
Nuwa, Seoul
Urban escape
A one-room hanok in Seochon. Stayfolio's smallest property has a distinctive circular window that lets in sunlight and looks out onto a private courtyard. Popular with solo guests.
2.
Blind Whale, Jeju
Rustic retreat
South Korea's top holiday destination, Jeju Island, is also a popular outpost for Stayfolio: half of the company's properties are there. This century-old farmhouse, made up of two adjacent stonewall cottages, has a signature whale-shaped roof to protect it from the elements.
3.
Around Follie, Jeju
Driving holiday
Stayfolio's largest property is a luxury campsite built in the foothills of Mount Hallasan. The seven spacious lodges – the biggest sleeping eight and with its own swimming pool – are inspired by the shape of stone lookout posts seen around the coast.
4.
Ihwaruae, Seoul
Home from home
A renovated 1950s property built in the Japanese Mastuya style. The two-storey hillside home sits alongside Seoul's ancient city walls, with views overlooking downtown Seoul.
5.
Zero Place, Seosan
Fresh start
Where it all began. Lee's parents' lakeside restaurant and inn has been turned into a modern café and guest house spread over three floors.