Brand / Global
Mass movement
Uniqlo's president of global creative explains why the brand is eschewing conventional marketing to create a luxury aura around products that are available to all.
Few people are as skilled as John C Jay at making us buy things. An Ohio native, Jay was marketing director at Bloomingdale's before joining Portland-based ad agency Wieden 1 Kennedy, where he became creative director and led campaigns for Nike, Coca-Cola and Uniqlo. In 2015, Uniqlo brought him in-house to be the president of global creative where, suitably, he is "in charge of everything creative", including campaigns, shop design and the brand's magazine LifeWear. (He sits in on product meetings but is not the creative director of clothing.) Slick-haired and silver-tongued, Jay met us at Somerset House in London, where Uniqlo hosted the exhibition The Art and Science of LifeWear.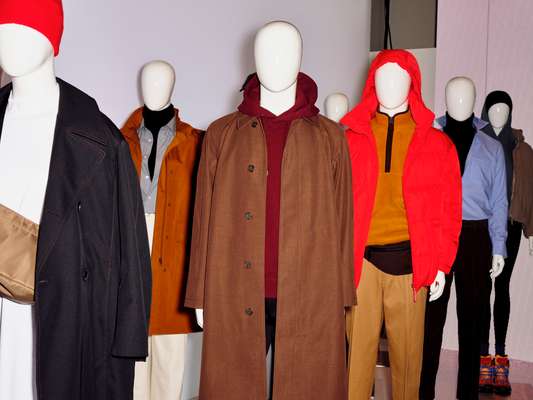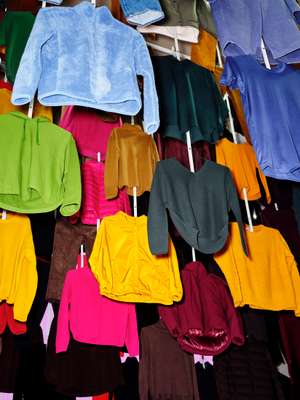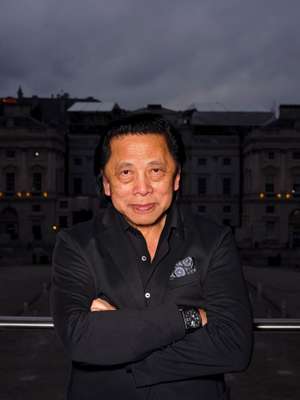 How do you see your role at Uniqlo?
Uniqlo has been a great Japanese brand; we're now evolving to become a great global brand. Just because we do business in 23 countries doesn't mean we are a great global brand. We are fantastic as manufacturers but we have no history of real marketing. That's part of the challenge of what I do.
This idea comes up quite often: Japan has such strong fashion but, in global terms, its brands are not well known like French or Italian ones.
Marketing as we know it in the West, as a science and an art form, is not understood in Japan – it's a bit immature. That gave me a bigger opportunity.
What are you trying to achieve? As a high-street brand do you need to look accessible as well as covetable?
We don't see ourselves as a high-street brand. In Madrid we're opening next door to luxury brands. That's the way we want our clothes to be worn: mixed with luxury brands. And that's how real people wear our clothes. We're trying to redefine the concept of "mass". Mass has this connotation that you're the lowest common denominator but our mass is a sign of respect. I respect the people here. When we say "everyday clothes for everyday people" it sounds mundane, but it's a deep thing for us. How do I make clothes that the mass wants and yet [fashion designer] Jonathan Anderson wears them all the time too? That's radical.

We are the most radical brand in the clothing industry today. Why? Because in this world of influencers, social media, eye candy and visual culture, we have no logo. Wouldn't the first thing in marketing be to have a logo? We have ambassadors, such as Roger Federer, but we can barely get a logo on him! I come from the sports world where Tiger [Woods] had a tee here and a tee there – all for the cameras. But so many things we do are counterintuitive. How do you compete marketing-wise if you don't make clothes for hype? You've got to reach deep into the roots of the philosophy of what we're trying to do. It's about how I change your life. How do I make it just a little bit better? Everything we make has some kind of benefit: it keeps you warm but it's also lighter, and so forth.
What are the most effective channels in conveying your message?
The shops. E-commerce is important for us but in order for it to be effective we have to build flagships that evoke what we're about. Shops are our home. The Japanese-ness comes into play because we're not afraid to show more merchandise when, in fact, conventional thinking is, "Let's have 20,000 square feet and six sweaters". In our new Milan shop there are 50 colours of cashmere when you walk in. To have them stacked from floor to ceiling shows customers what we believe in.