Publishing / Milan
On the right page
An independent publisher that's been bringing northern European hits to Italian readers for decades is embarking on a new chapter.
With a pensive look on his face, publisher Pietro Biancardi is holding up two cover proposals for a guide to Greece, both featuring shades of blue in the design. "I thought this one looked best, no?" he says. "There's a subtle reference with the blue and white colours that call to mind the Greek flag."
Biancardi's attention to detail – he has used thread-stitched binding and a mix of paper stocks for the book, as well as commissioning a World Press Photo winner to snap the images – is part of what makes his publishing house, Iperborea, stand out from the pack in Italy.
This new travel-guide series, called The Passenger, is a step in an uncharted direction. For decades Iperborea was known in Italy as the champion of another, very specific niche. Founded in 1987 by Biancardi's mother Emilia Lodigiani, Milan-based Iperborea has always been committed to introducing Italian readers to authors from northern Europe. "I spent my early years in Paris with my parents," says Biancardi. "My mother discovered Scandinavian authors in bookshops there but was frustrated on her return to Italy to not find any works translated into Italian."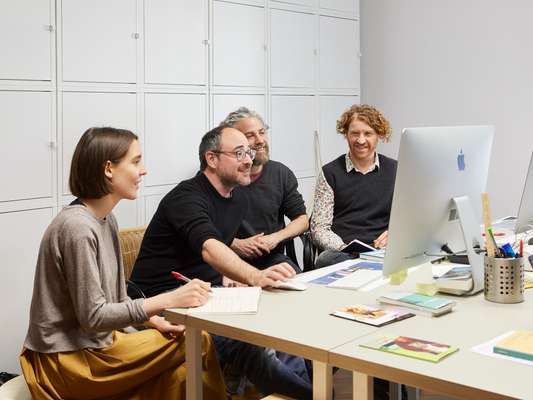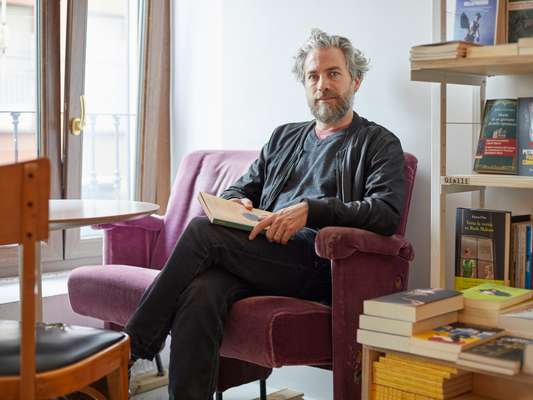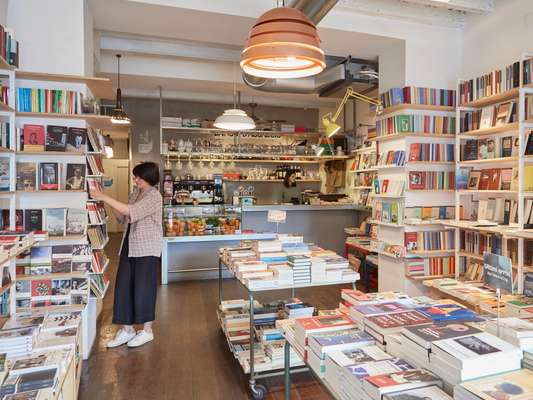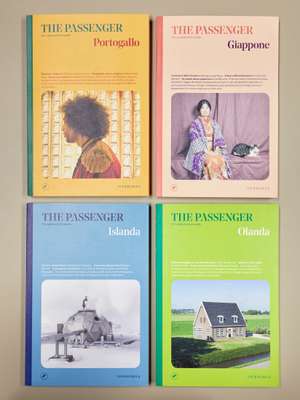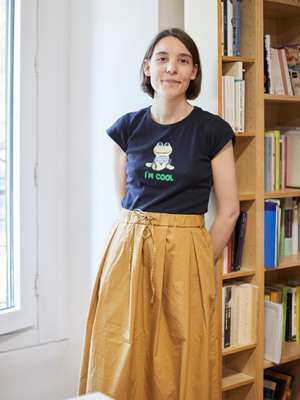 Soon after, Lodigiani got to work setting up a publishing house that would bring contemporary and classic writers from the top of the continent to readers in the Bel Paese. "We focus on proper literature and avoid Nordic noir or Scandinavian crime-fiction titles," says Biancardi. He shows off a snowy, dark-grey landscape drawn by award-winning illustrator Emiliano Ponzi for the cover of a title by Icelandic author Jón Kalman Stefánsson.
To attract bookshop browsers, Biancardi (who is also part-owner of independent Milanese bookshop Verso) commissions Ponzi and others to make attractive designs that pull in the reader's eye. Often Iperborea plays around with the format – shrinking the size of a novel to 10cm by 20cm, which is easier to read when squeezed up against commuters on a train. "It fits in the back pocket of your jeans like an iPhone," says Biancardi as he demonstrates the portability of the publisher's titles.
The same goes for children's books. Iperborea has created a leaflet-style format for a series of Moomin comic books from popular children's author Tove Jansson, which makes these titles easy to carry around. Young readers are a key segment for the publisher: the catalogue is replete with staple Scandi names such as Astrid Lindgren and Ulf Stark.
To date Iperborea has brought dozens of cold-climate authors – along with a more recent crop of Dutch and Belgian writers – to fans south of the Alps. Among the most successful works is the 1975 picaresque novel The Year of the Hare by Finnish author Arto Paasilinna, which has sold more than 120,000 copies. "We enjoy opening our readers to new experiences where they can really delve into a culture and interesting narratives," says Biancardi.
Expanding into the production of travel guides seemed like the natural progression for this energetic publisher. Iperborea's travel series The Passenger initially launched last year with titles dedicated to whole countries – but this autumn it is starting a new city-focused series beginning with Berlin (the release is timed to celebrate 30 years since the fall of the wall). Put together by a 13-strong team, the guides contain 200-odd pages of long-form essays, articles and infographics analysing key themes to help the curious learn more about what makes these places tick. "We commission Italian authors and pieces from foreign authors to create a portrait of that nation or city. It has to have a long shelf-life so we need to focus on subjects that won't become out of date next year," says Biancardi.
He opens the Portugal guide to show us a piece on surfing. "We like to explore overlooked areas," he adds. "Everyone knows football is big in Portugal but the surfing culture is a vital component of that maritime nation." For the Greece edition he steered clear of mentioning the economic crisis, preferring instead to zoom in on topics such as rebetiko: a Greek urban music genre dating to the 1920s that has undergone a revival in recent years.
While The Passenger's print run is now set at about 15,000 copies, an English-language edition confirmed for next year is sure to bump up that figure. "There is a market for these narrative, alternative guides. People want to explore and they want to do it via print, not on their phone."
Savvy readers should definitely get on board.