Top 20 / Global
Sitting pretty
From flexible shelving and versatile chairs to smart side tables and eye-catching lamps, we round up the benchmarks of good design that's made to last.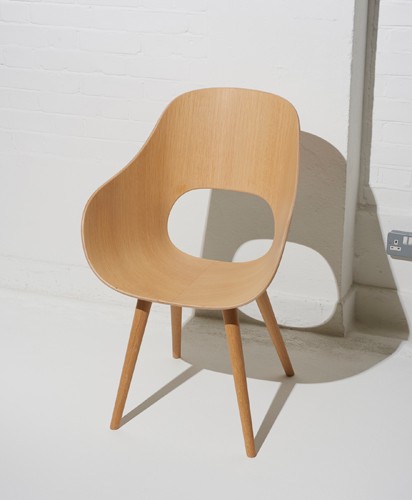 1.
Roundish chair
Maruni
Japan
The Roundish chair, by famed industrial designer Naoto Fukasawa, is fashioned from a single piece of laminated plywood in Maruni's Hiroshima factory. It comes in beech, oak and walnut – a cushion is optional.
maruni.com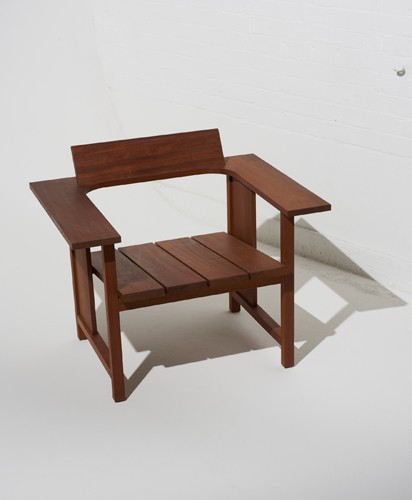 2.
Clerici lounge chair
Mattiazzi
Italy
Industrial designer Konstantin Grcic has a gutsy take on the lounge chair. Made from flat planks, its sections might seem too angular and architectural for comfort but are actually carefully placed to support the body. Available in oak, stained ash or darker west African Iroko timber, this masterly seat stands out from the crowd.
mattiazzi.eu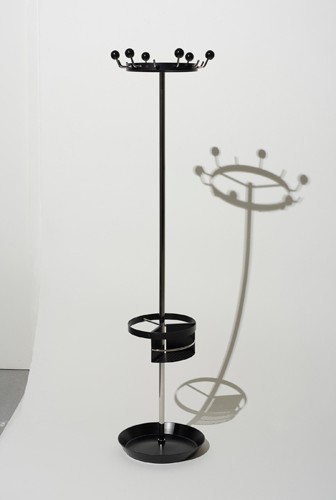 3.
Coatstand
Seledue
Switzerland
As winter approaches, bless a messy corner with this practical chrome-plated piece. It's simultaneously sleek and sturdy, and able to neatly accommodate jackets, umbrellas and anything else you don't want hanging about in the open.
seledue.ch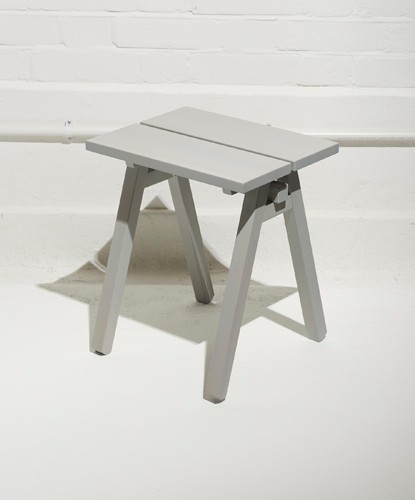 4.
Ishinomaki stool
Karimoku

Japan
Originally designed by architect Keiji Ashizawa for Ishinomaki Laboratory in Japan's tsunami-stricken northeast, the oak Ishinomaki stool has been given a slimline makeover by Japanese furniture brand Karimoku.
ishinomaki-lab-karimoku.com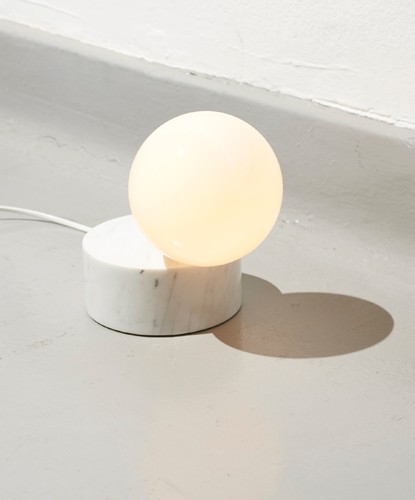 5.
Litho light
Vormen
Belgium
Young Belgian design collective Vormen (Flemish for "form") are all about thought-making and the ritual of handiwork. Sculptor Lieven Goetinck and stone carver Peter Vromman have created the spherical Litho light, which perches on a neat cylindrical terrazzo pedestal. Part sculpture, part light, it comes in a limited edition of 20; the second line will retain the shape but change the stone. vormen.be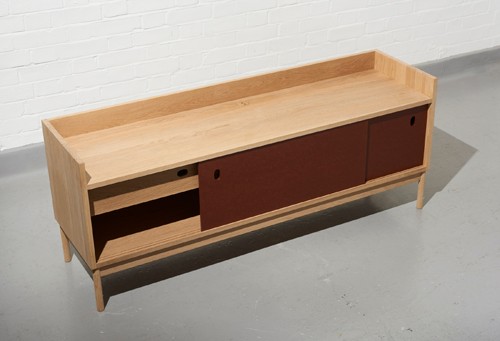 6.
Dal cabinet
Tonning & Stryn
Norway
Norwegian designer Andreas Engesvik created the Dal line of cabinets for Tonning & Stryn along the lines of his preferred principle of effortless simplicity. The pared-down and sturdy oak cabinets come in three sizes and multiple finishes. The sliding MDF doors with their finger-friendly apertures provide a welcome pop of colour too.
tonningstryn.no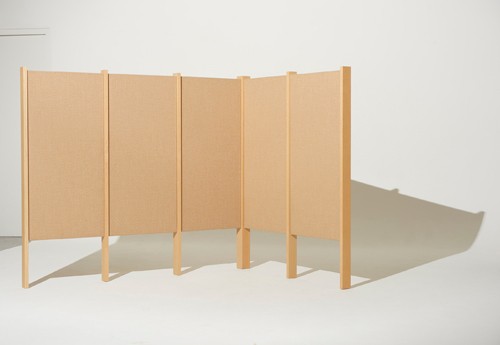 7.
Kyoto dividers
Zilenzio
Sweden
This Swedish company's dividers are designed with their namesake in mind. Like the Japanese city, this product – built with clarity of line and form – lives in harmony with its surroundings.
zilenzio.com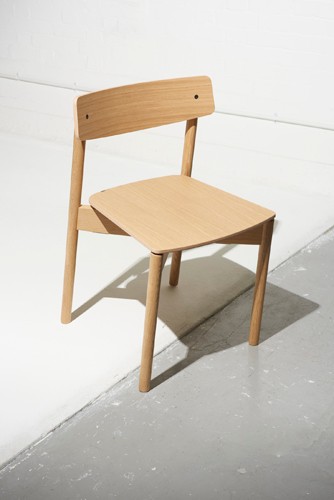 Takt is a furniture company with a commitment to producing the Danish way: prioritising sustainability and craftsmanship. The young company doesn't rely on the past for inspiration too much though. The innovation here is that this handsome chair comes flat-packed in the slenderest of boxes.
taktcph.com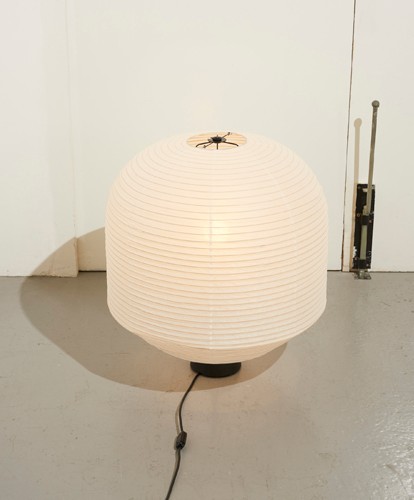 9.
Hotaru Marker lamp
Ozeki & Co
Japan
This lamp, featuring translucent bark paper stretched over a bamboo structure, emits a soft glow, similar to the Japanese firefly it takes its name from. Manufactured in Gifu using centuries-old techniques, it's the latest iteration of a tried and true design from UK firm Barber & Osgerby.
ozeki-lantern.com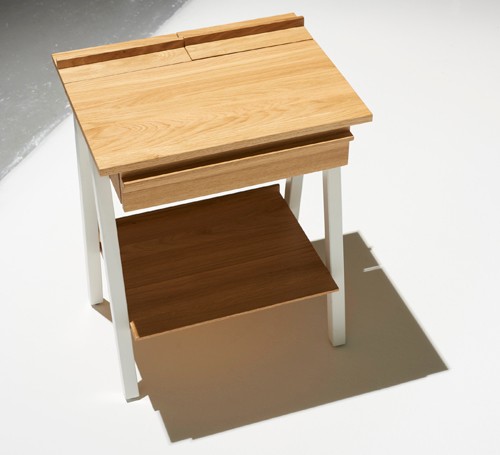 10.
Troost bedside table
Borcas
Poland
Polish woodworking is becoming increasingly coveted in the furniture industry and this fine timber piece demonstrates why. Storage space is cleverly hidden by careful joinery, making a minimalist bedside companion that lets you tuck away your unwanted bits and only reveal your best parts to visitors.
borcas.eu
11.
MP Trolley
Massproductions
Sweden
Chris Martin is head of design at Sweden's Massproductions and his first design to go into production was a simple tray table for Ikea in 1998. Two decades on, this partly inspired his latest design: a fine drinks trolley. It's a practical but refined piece, with a slender stainless-steel frame that supports trays available in various types of wood.
massproductions.se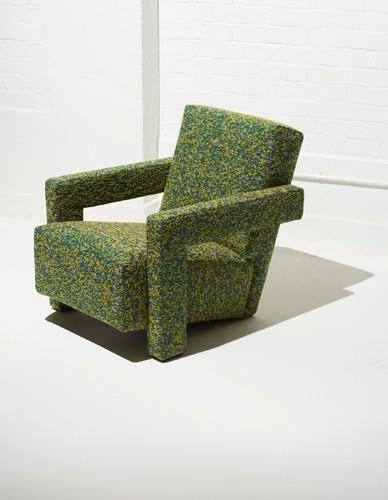 12.
Utrecht chair
Cassina
Italy
Fashion designer Raf Simons's fabrics for textile specialist Kvadrat, which launched at Milan Design Week in April, have been this year's hit in the furniture world. The lively patterns are helping to reinvigorate classic pieces, such as Cassina's reissue of the Utrecht chair by Gerrit Thomas Rietveld.
cassina.com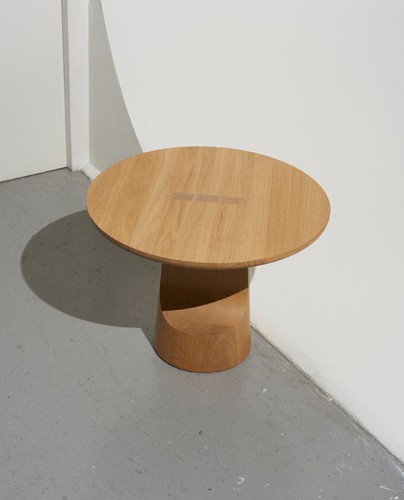 A new design for a table that relies entirely on one join comes courtesy of historic UK furniture company Ercol. With the weighty structural base keeping the piece from toppling over, a wedged tenon joint holds the oak top in place. The result provides a focal point to highlight the firm's emphasis on craftsmanship.
ercol.com
14.
Probe standing lamp
Ago
South Korea
The ethos of Big-Game, the Swiss design studio collaborating with Seoul lighting company Ago on this lamp, is about functionality and lifespan – and it shows. This piece has a refined geometric shape and functional settings.
big-game.ch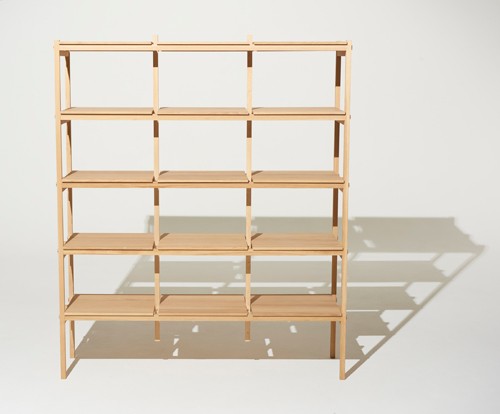 15.
Kinuta N–SS01 shelves
Karimoku Case Study
Japan
This minimalist solid wood shelving unit is inspired by shoe and umbrella racks found in Japanese temples. Despite its simplicity the unit has great functionality: namely removable shelves and invisible bookends.
karimoku-casestudy.com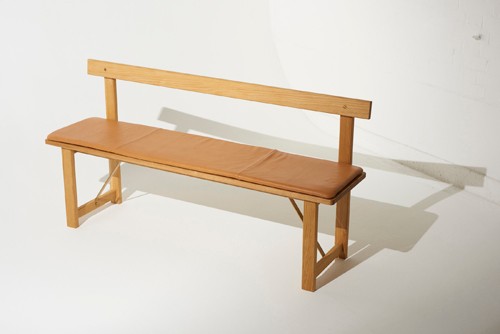 16.
Position bench with cushion
Form & Refine
Denmark
Form & Refine prioritises ethically sourced materials, with the wood in all its products sourced from Danish forests. This slender and elongated bench is part of a collaboration with Aarhus's Herman Studio.
formandrefine.com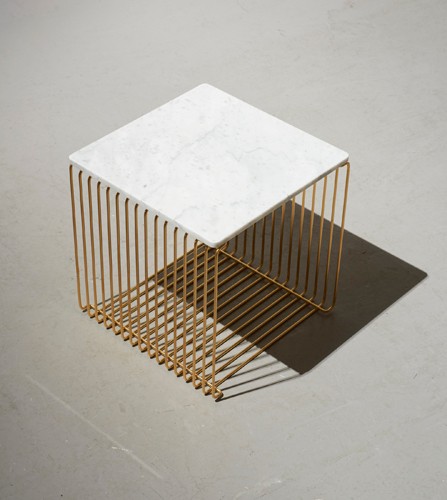 17.
Panton Wire
Montana
Denmark
The Panton Wire is a versatile piece of furniture which, since 1971, has been used as everything from a bedside table and bookcase to a component of a modular shelving unit. Named in honour of Danish designer Verner Panton and channelling his enthusiasm for eye-catching forms, this limited-edition model is made of steel and coated with 24-carat matte gold.
montanafurniture.com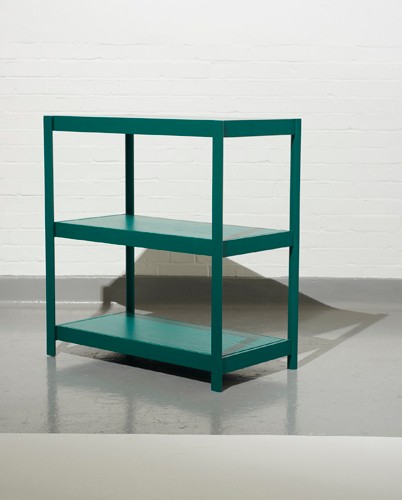 18.
Fram shelving
Another Country
UK
Another Country's first set of shelves is reliable yet sophisticated, and allows for multiple configurations. The oak-and-ash shelves come in three different heights, with the possibility to enclose them with additional panels. The units are pleasingly unfussy – those seeking a bit of colour can opt for the fun green version – and will work well in any room.
anothercountry.com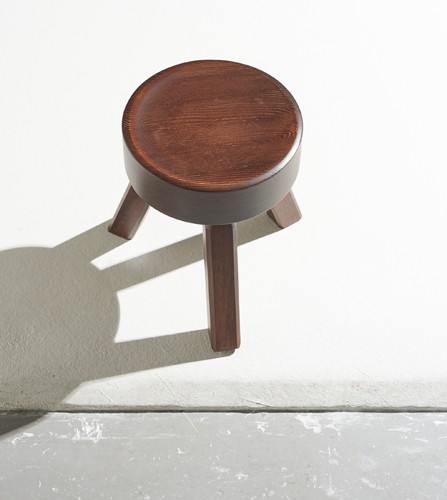 "The little milking stool has made its way into the modern world," says Swedish architect Andreas Martin-Löf, who based the design for this slender piece on a stool he salvaged from a renovation project in Stockholm. The renaissance for this type of design is obvious when you think about the way we live today: in smaller homes we value items as much for their function as their beauty. This stool has both in spades.
framacph.com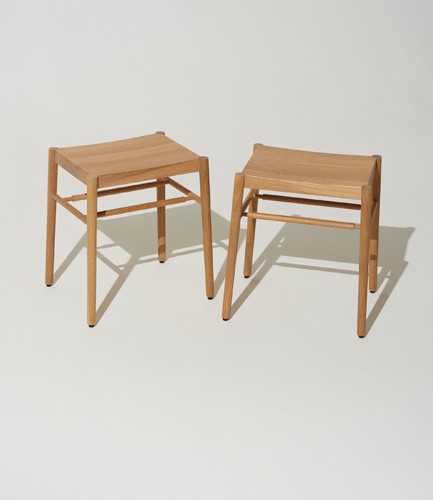 20.
Avery stacking stool
Pinch Design
UK
UK furniture brand Pinch's latest range, released for London Design Festival, includes these smart oak stacking stools. They're simple and sophisticated, and a practical solution for extra seating in small-footprint homes.
pinchdesign.com