Briefing / Global
The fab four
When it comes to creating hotels, the Experimental Group quartet are always in tune. Plus: new openings from cities to the seaside.
"We grew up in the same neighbourhood in the South of France," says Pierre-Charles Cros, nodding at Olivier Bon, who is sitting beside him at their London-based Henrietta Hotel. Together they make up part of the Experimental Group, which they founded 12 years ago with childhood friend Romée de Goriainoff.
The original trio launched their business with the opening of the Experimental Cocktail Club in Paris in 2007 and have established 20 venues since. While they started out in f&b, it was always their intention to expand into hotels. That's where Xavier Padovani comes in: he joined the group in 2010 and the first hotel opened in Paris five years later. This summer they celebrated the inauguration of their fifth and sixth properties, in Menorca and Venice.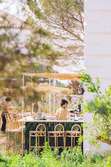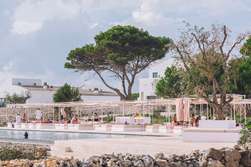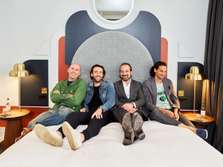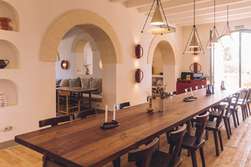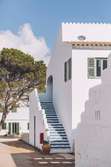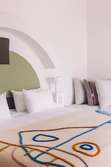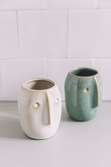 "We're opportunity based," says Cros. "We don't have a concept ready in the box; we're not cookie-cutter. We go to the destinations that inspire us. We need to love it and see ourselves connecting with the locals. We want to create a place where you don't feel like a tourist."
The Menorca Experimental is housed in an old farmhouse that was abandoned on a cliff for years. The group saw the challenge of turning it into a hotel as a project that complemented their outposts in Paris, London, Ibiza, Verbier and Venice. "Menorca is our first countryside hotel outside of the city, in the middle of nowhere," says Cros. "It has 30 hectares of land overlooking the Mediterranean Sea, on which we're growing our own produce. It's a place to slow down and disconnect. Menorca is a bit of a sleeping beauty and we felt that we could add something."
The team collaborated with Menorcan farmers and craftsmen to create a refuge by the sea that doesn't seem at odds with the region and its people. Dorothée Meilichzon, the group's designer, infused the interior and 43 guest rooms with native touches and colours; much of the furniture in the whitewashed building was handmade by regional artisans. "We come in, get to know the locals and work with them," says Padovani.
As well as good design, food and drink are always at the heart of the Experimental Group's properties. At Il Palazzo Experimental in Venice they've opened Italy's first Experimental Cocktail Club. "We are from the F&B world so we build on our savoir-faire and apply that to the hotel," says Bon, for whom good hospitality means feeling well taken care of. "Arriving at a hotel and being handed an iPad is not what hospitality means to us," adds Padovani. "You can never replace a person. We believe in taking care of all the needs without all the fuss. That's what people want."
When asked about the future, the quartet all smile. "As long as we have the energy and we're relevant, we'll continue," says Cros. Beyond this year's openings there are no concrete projects on the horizon but the team are always open to new ventures. "I don't see them retiring on a yacht," says Padovani of the three childhood friends, whose thoughts have no doubt drifted to putting the finishing touches to their palazzo in Venice.
experimentalgroup.com
New hotel Amapa encourages guests to venture out and explore the historic seaside town of Puerto Vallarta. "There's such a diverse culture here, from food to architecture and artistry," says developer David Harries of his first hotel project, which he named after its surrounding neighbourhood. "Our intention – and hope – was for people to go out into the community and live like a local."
Harries collaborated with interior designer Angela Damman to revamp the 1970s property, commissioning Mexican craftsmen and artists to decorate the 55 guest rooms with woven rugs and vibrant wall hangings. "Everything is essentially made by hand," he says. While the idea is to venture beyond the confines of the property, the rooftop pool and courtyard restaurant serving freshly caught fish will tempt visitors to hang around.
hotelamapa.com
Porto is no stranger to charming hotel renovations but few embody its distinctive design culture quite like Tipografia do Conto (Typography of Tales). The 10-room hotel is the second property by architecture practice Pedra Líquida, whose offices occupy the building's top floor.
To pay homage to the site's former life as a typography and graphic-arts workshop, the architects embedded words on walls and ceilings in bas-relief (courtesy of studio R2). They also installed a shop in the ground-floor bar and cultural space, selling editorial pieces alongside prints of work by selected artists. The industrial feel of the hotel is juxtaposed by the wooden door frames salvaged from the original workshop; its leafy courtyard, white azulejo-clad walls and airy interior evokes the feeling of a Brazilian summer house. "We believe that the history of Porto is evolutionary, where contemporary architecture and design can perfectly coexist with that of other times," says Pedra Líquida's Alexandra Grande. "The memory of the building is very important to us but we also believe that we can do something new with it."
casadoconto.com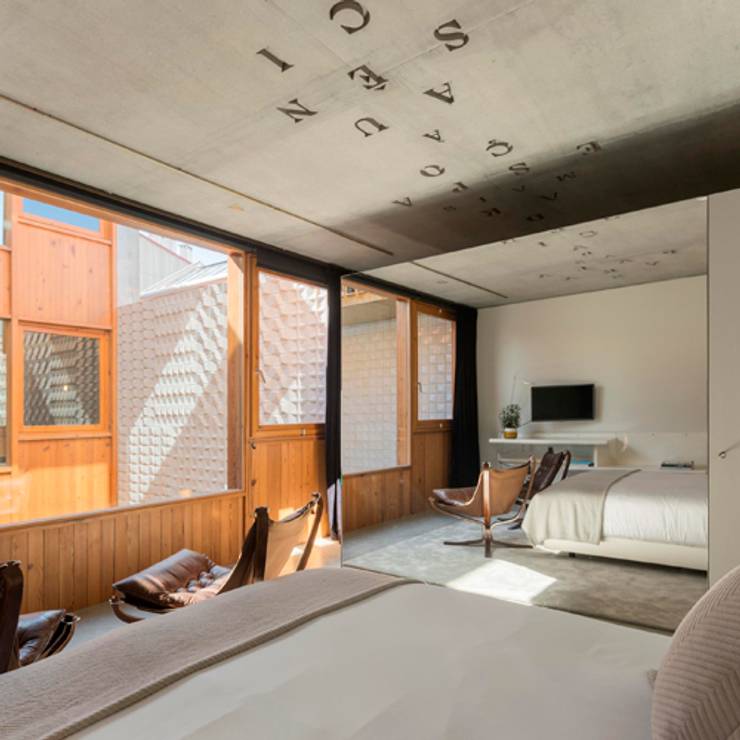 This summer saw the opening of the 25-room Node Hotel in Kyoto's city centre – and it has already made a mark. The five-storey property regularly hosts art, fashion and design exhibitions that open it up to the public and bring life to the neighbourhood.
The low-lit interior, which is finished with grey concrete walls, creates a platform for both the hotel's shows and its in-house art collection, which includes paintings by the likes of French painter Bernard Frize and Japanese counterpart Yukimasa Ida. The hotel is a welcome addition to the city's ryokan-and-business-hotel-heavy hospitality landscape.
nodehotel.com
Captain Whidbey
WASHINGTON STATE
At the Captain Whidbey Inn, visitors can experience the best of Whidbey Island. The 1907 waterfront property recently underwent an overhaul and comes with rowing boats, bikes and campfires. Its 30 rooms were reimagined by Eric Cheong – once of Ace Hotel – and Matt and Mike French, the brothers behind Joshua Tree's Pioneertown Motel.
captainwhidbey.com
The Drayton Hotel
SAVANNAH
"Savannah has an effortless sense of elegance," says Raghav Sapra, founder of the recently opened The Drayton Hotel. While the coastal city of 150,000 is best known for its cobbled streets and antebellum architecture, it has developed into a vibrant art hub. "We wanted to capture the city's historic side and also reflect what it's becoming."
The 50-room hotel in the city's historic centre is in a previously abandoned 19th-century brick-and-limestone building. Its rooftop offers panoramas of the Savannah River, city hall and the Cotton Exchange (once the world's second-largest cotton port). Though Sapra is a 20-year hospitality industry veteran he is a first-time hotel owner; he worked with Nemaworkshop, best known for designing W Hotels, to realise his vision.
"The question was: aside from the expected Italian linen and marble bathrooms, how can you add an element of unique luxury?" says Sapra. The answer lay in sensitive restoration. "The process has been like dusting off an old book."
thedraytonhotel.com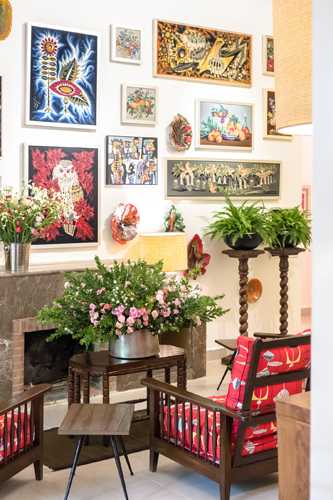 In 1960s pre-civil war Beirut, the neighbourhood of Hamra was the place to be. But in the years since, the best bars, restaurants and hotels have opened in other parts of the Lebanese capital. That's now changing and the fortunes of this west Beirut locale are looking up.
The latest arrival is Beit El Hamra, an alluring four-bedroom guesthouse in a mustard yellow 1950s villa surrounded by kapok trees on Baalbeck Street. It's the fifth in Kamal Mouzawak's network of small, tasteful guesthouses known as Beit. The word means "home" in Arabic and the outpost's white bed linen, carnations on dark wood tables, original 1950s Lucienne Day wallpaper and fuchsia-filled back garden make it feel like just that. "We want people to feel at home in a sophisticated, well-kept house of that era," says Mouzawak, who founded Souk el Tayeb, the food-and-hospitality enterprise behind Beit, in 2004. Beit El Hamra's Tawlet café and bar offers the best of Lebanon: here you can try mezze including spinach-filled pastries, zaatar-smeared flatbread and roasted-cauliflower moutabbel dip and wash it all down with Lebanese wine or arak, a potent aniseed spirit.
Beit El Hamra is not just a guesthouse: it's aiming to create a hub in the city's west. "Hamra is the best expression of the cosmopolitan, urban part of Beirut," says Mouzawak. For visitors who haven't ventured beyond east Beirut's art galleries, low-lit bars and smart restaurants, there is now a compelling reason to cross town.
1961 8126 6060
The long-awaited JK Place Paris opens its doors on the Left Bank in November. It is the Florence-based hotel group's first foray outside Italy, where it has properties in its hometown, Capri and Rome. Designer Michele Bönan, who is also behind the group's other hotels, has transformed the former European Consulate into a lavish townhouse furnished with bespoke pieces and antiques sourced from the Les Puces de Saint-Ouen flea market.
Hotelier and JK Place owner Ori Kafri worked with Bönan to give each of the 30 rooms a unique identity, using handpicked objets d'art, books and flowers. The hotel's convivial Italian restaurant, Casa Tua, adds to that homeliness.
Paris has no shortage of luxury hotels: Hôtel Lutetia reopened last year and lvmh's Cheval Blanc Paris is expected to launch in 2020.To stand out, JK Place Paris – with its pool and spa – is keen to offer tailored experiences, such as a culinary boat ride along the Seine. "If we can make it in Paris, we can prove that our concept can be appealing in many other destinations," says Kafri.
jkplace.paris/it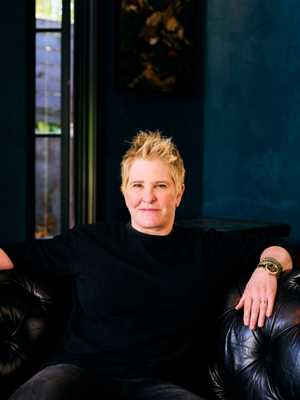 Q&A
LIZ LAMBERT
Founder
Bunkhouse, Austin
Texas-born Liz Lambert left her career in law to open Hotel San José in 1995. Eleven years later she founded Austin-based hospitality group Bunkhouse and is now working on opening the group's eighth property, the 89-room Magdalena, in Austin, in spring 2020. We met the hotelier to learn more about her work and where she spends her free time.
Why leave law for hospitality?
I was moving from New York back to Austin and wanted to do something different. Opening the San José was serendipitous: it had been overlooked. I knocked on the door to enquire about the property and asked to buy it for $500,000. That's how it started.
How do you grow a group but keep a personal touch?
I have a great team. It definitely takes a village and we've been really lucky with the people who have moved into ours. We care a lot about what we do and the neighbourhood we build in. We want to create a community.
What will Hotel Magdalena in Austin add to the group?
It's constructed of mass timber and inspired by Austin's lake culture. Sustainability is important to us and we were devoted to it before anyone else took note of it. The Magdalena is being built on the site of the former Terrace Motor Hotel, which had ties to Willie Nelson, who represents Austin and a definitive time in its music scene. It was something we always wanted to reimagine.
What is good service?
It's paying attention to the details and anticipating a guest's needs. Travel is about getting out of day-to-day life and being exposed to new things, and discovering a different way of thinking. If we can make that worthwhile and enticing we'll have done our part.
Has how we travel changed?
Everything is more accessible and discovering new places is easier. Airbnb has also had an impact: for Bunkhouse it's positive because it highlights what we do best, which is to curate a communal experience. It's an interesting time to be in hospitality: people are coming up with different solutions and ways to travel.
We're giving you the weekend off – where are you heading?
We have a place in LA so I end up there, especially when it's hot in Texas. I visit Marfa a lot, as well as Baja, where we have a hotel.
Urban or rural?
I like all of it. I like the snow and the beach. City trips are fun too but I think my wife would prefer a more secluded place for a holiday.
Next stop?
Barcelona. I've never been there and plan to visit soon.
What hotel do you have on speed dial?
I just stayed at Sister City in New York and think it's really smart. But the only number I can recite by heart is that of Chateau Marmont in Los Angeles.
All-time favourite holiday?
The one that comes to mind is a trip to the Amalfi Coast, where we stayed at Il San Pietro di Positano. My wife Erin and I went right after we got married. It was fantastic to be in such a dramatic place with such great food.
Is food important for a hotel?
We're eager to engage all senses at our properties, from the music to the smells. I'm really proud of Joann's at the Austin Motel as well as Hotel San Cristóbal, which in Baja is surrounded by basil, rosemary and strawberry fields. In the afternoon, fishing boats dock just outside the hotel and our chef picks up the catch of the day.
What's next for Bunkhouse?
We have a lot in the works. We're working on something in Atlanta and I've been interested in Nashville and doing more on the West Coast. I love Mexico too but who knows? Anything is possible.
bunkhousegroup.com