Briefing / Global
Cities
Briefing
Finding quality of life in Japan, Bogotá gets a metro and a suburb of Vancouver finally has a city centre.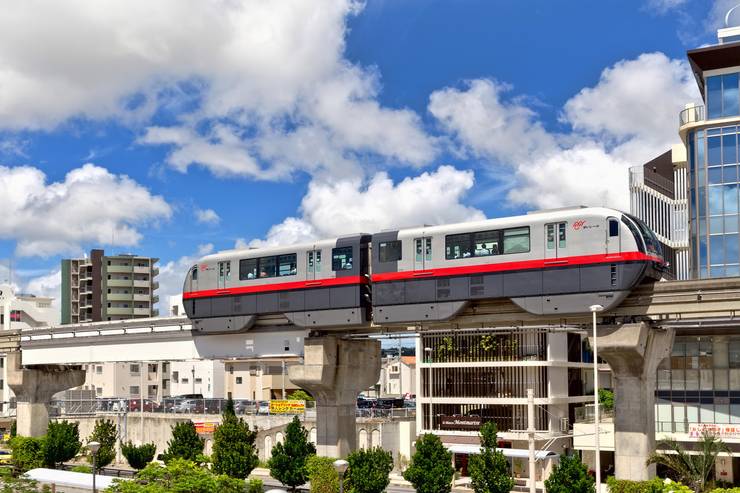 Perfectly formed
Japan —
urbanism
Japan's three 10-million-strong megacities – Tokyo, Osaka and Nagoya – drive much of the nation's economy and cultural life. But on their fringes and beyond are cosier conurbations with strong business opportunities, well-connected infrastructure and plenty to do. We profile three of our favourites.
Kagoshima
On Kyushu Island, across the bay from smouldering Mount Sakurajima, sits Kagoshima (population 600,000). The "Naples of the east" shares many of the Italian city's best features (volcano included), with great seafood, balmy weather and lush vegetation. New farming and fishing businesses are supported through subsidies and loans, while community spirit is strong: the numbers of volunteers and non-profit bodies are among the highest in Japan. High-speed rail connects the island's largest city, Fukuoka, and on the return journey in summer you might see the fireworks festival, no doubt inspired by the active volcano (don't worry, it hasn't erupted violently since 1914).
Fujisawa
On the edge of Japan's largest metropolitan area, Fujisawa (population 430,000) is a coastal commuter city connected to Yokohama by subway and Tokyo by a 45-minute train ride. At beachside cafés on Enoshima Island and Shonan Beach, whitebait is washed down with locally brewed Shonan beer. City hall is doing its best to lure young urbanites here for good by offering financial support for families and backing green initiatives. In 2014 it converted a disused factory into a now-thriving purpose-built sustainable neighbourhood.
Naha
Okinawa's capital, Naha (population 320,000), is one of Japan's southernmost cities – closer to the Philippines than it is Tokyo – placing it at the centre of east Asian business. The prefecture offers incentives to promote investment, providing opportunities for the city's large numbers of young people, who can indulge themselves at shops selling local wares before picking up dinner from the Tomari Iyumachi Fish Market. At the urban Naminoue Beach, a traffic bridge – in stark contrast to the nearby traditional shrine – swoops over the swimming area.
Action stations
BOGOTÁ —
TRANSPORT
A metro is finally being built in Bogotá. The 16-station, 24km line should ease congestion in the Colombian capital of eight million people, notorious for gridlocked traffic and packed buses. "The metro will improve quality of life by making the city more productive and cutting mobility costs," says Tito Yepes, associate researcher at city think-tank the Centre for Economic and Social Development.
Talks about the metro began seven decades ago but plans have been hampered by false starts, wranglings about budget and funding, and costly viability studies due to its construction in an earthquake zone. There were also disagreements about whether the metro should be above or below ground. The Chinese-Canadian consortium behind the scheme opted for the former at a cost of €3.6bn and is hoping to complete the project by 2027.
Change for the good
BRITISH COLOMBIA —
RETAIL
Despite being BC's third-largest city, Burnaby, to the east of Vancouver, doesn't have a true centre. What it does have are many shopping malls, including Metropolis at Metrotown. But in late October the council approved a plan to convert the mall into the city centre that Burnaby has long dreamed of. "Until now the mall has dominated the centre but cut itself off from the surrounding streets and community," says Ed Kozak, Burnaby's director of planning.
Over the next 100 years (yes, 100), a ca$6bn (€4bn) masterplan is set to transform the 18-hectare site into streets, bike lanes, gardens, plazas, apartments and offices, all under dense tree cover. Retail will still be a key component but now it'll be split between indoors and out. "There'll always be something to engage with, be it a café, an outdoor display or a bookshop," says Kozak. "We've begun to take our malls and, in a way, turn them inside out."