Soft power awards / Global
Meet the winners
Ladies and gentlemen, welcome to Monocle's Soft Power Awards. This year we're celebrating those who are persuading the world in a subtler way.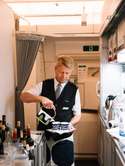 To mark our 10th annual Soft Power Survey we have launched our first Soft Power Awards. These plaudits go to the people, embassies and institutions that boost a nation's image and buoy its brand. How can a high-flying airline, peppy popstar or sterling sportsman change a country's standing? Which world leaders, mayors, diplomats and designers explain a nation's nuances and charm onlookers? Meet the awardees refining the softer side of statecraft with military precision – but without needing an army.
1.
Best national carrier flying the flag: Finnair
Opening routes to Asia
Finnish national carrier Finnair is the perfect ambassador for the Nordic nation. In a great soft-power twist, it has turned Finland's remote location into its key competitive advantage and its short northern route to Asia has become the cornerstone of the airline's strategy. By focusing on the Asian market, Finnair has carved out a niche that means it punches above its weight and is among the biggest European airlines in countries such Japan. It also means that Helsinki is the first taste of Europe for many Asian travellers.
Due to its impeccable safety record, punctuality, modern fleet and great service, Finnair embodies many quintessential Finnish values. One of the oldest airlines still in operation, it was founded in 1923 – just six years after Finland gained independence – and helped the nation through its formative years by offering wartime support, as well as serving as a window to the West during the Cold War.
The airline's Finnish credentials extend to its exemplary promotion of the country's design heritage. On any given Finnair flight, passengers will find items by iconic Finnish brands such as Marimekko and Iittala, while enjoying some of the country's culinary classics.
Finnair shows that small nations can impact well beyond their size via a strong national carrier that embodies and promotes the country's values.
Monocle comment: This smart airline has put Finland on the map by expanding its destinations and making itself indispensable for Asian flyers. We're on board.
2.
Best railway diplomacy: Austrian Federal Railways
Reviving overnight travel
As the European appetite for rail travel grows, operators should be offering quality service to meet that demand. Yet many national providers are in decline. Austrian Federal Railways (ÖBB) offers an uplifting counterpoint, investing in its rolling stock, creating a better overnight rail service – and winning new customers in droves.
ÖBB focused on international expansion to offset competition at home after several years of poor financial results up to 2012. Where others cut costs, öbb invested – and it shows. Passenger traffic hit an all-time high in 2018, with more than 250 million journeys, and bookings are up further in 2019. New Siemens trains with premium interiors are taking to the tracks.
ÖBB took over Deutsche Bahn's overnight services in 2016 as part of its Nightjet brand. Switzerland, Croatia and Poland are also on the route map and new services to Amsterdam and Brussels are imminent. öbb has some of the highest customer satisfaction figures in Europe and a solid reputation for consistency, reliability and punctuality. It is a railway that Austrians are rightly proud of.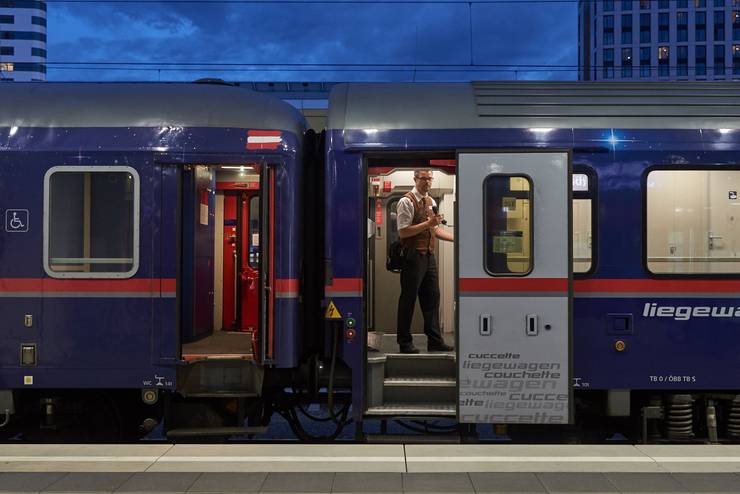 Monocle comment: Austria has flexed its soft-power muscles by giving people an overnight rail service as an alternative to short-haul flights.
3.
Best national product: Lego
Why Denmark's top for toys
Amid the spiritual wreckage of the digital age, Lego once again claimed the title of world's number-one toymaker in 2019. It's an extraordinary achievement for a family-owned company based in rural Billund in western Denmark.
The Lego Group, which turned 87 in 2019, has experienced a remarkable global boom in the past decade as parents realise the enduring truth that building, creating and exploring in the physical world is vitally important for their children's development. Whether they know it or not, those parents are drawn by classic Danish values: simplicity, consistency, functionality, egalitarianism, creativity – and knowing how to turn a massive profit (the mark-up on those bricks is high).
Sustainability is one of the country's more recent watchwords and Lego has hopped aboard that bandwagon too, slowly shifting to bio-based plastics, announcing a charitable recycling project, Replay, and a circular-economy rental concept. Its owners, the Kirk Kristiansen family, aim to expand their retail empire by another 160 new shops, half of them in China.
And aside from Lego's own implausibly successful Hollywood movie franchise, it's launching a range of new products. The latest 4,784-piece Star Wars Imperial Destroyer will doubtless have made a few Christmas lists.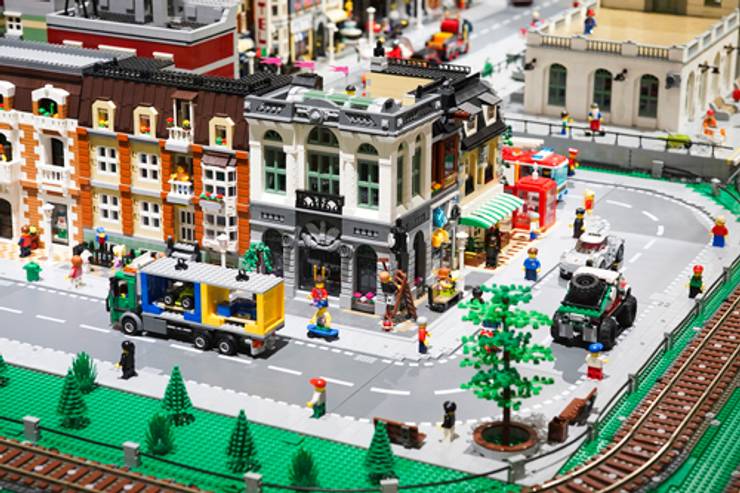 Monocle comment: We still back this classic children's toy as something that will endure – and fly the flag for Danish design.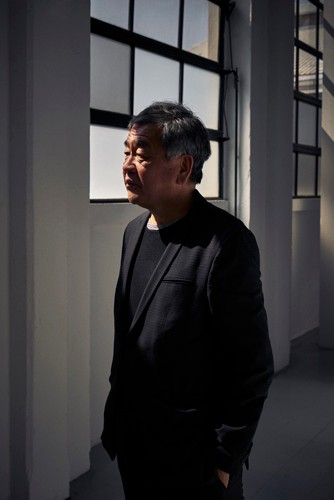 4.
Best architect as role model: Kengo Kuma 
Japan's 2020 visionary
When the cauldron is lit at Kengo Kuma's Olympic Stadium in Tokyo in the summer, the architect will enjoy his well-deserved time in the sun. But it's on the international front where he's pioneered in 2019, delivering projects that promote a fresh and sustainable approach.
His timber omm contemporary-art museum, which should put the small Turkish city of Eskisehir on the global art map (as he did with Dundee's v&a Museum in Scotland), was a triumph. In London, Kuma's bamboo and carbon-fibre installation mesmerised the city's design festival. The 65-year-old leads a pack of Japanese designers receiving a global array of commissions, while his work at home in promoting permanence in architecture signifies a shift in Japan's urban sensibilities.
Monocle comment: As Kuma's portfolio grows he must balance the commissions that will earn his company respect alongside those that provide capital.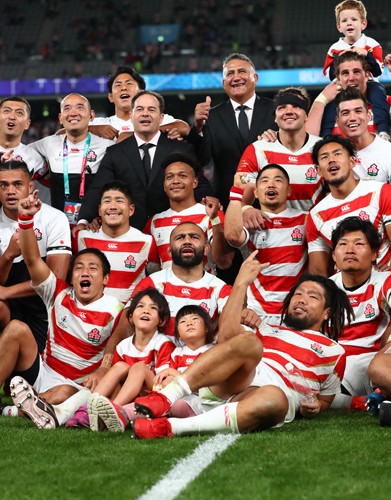 5.
Best sports ambassador: Michael Leitch
Japan's unlikely captain
Few people will be more surprised at becoming a Japanese national icon than Kiwi-born Michael Leitch. The captain of Japan's national rugby team during the 2019 World Cup helped the Brave Blossoms bulldoze their burly competition in four straight wins (including scalps of better-rated foes in Scotland and Ireland) before finally succumbing to South Africa's Springboks (who went on to win the whole thing).
A poll in October suggested that, for a brief shining moment, Leitch was the second-most recognisable man in Japan – after Shinzo Abe. His muscular, disciplined captaincy won adulation from the tens of millions who tuned in to watch his team. So how did a gaijin, or foreigner, find favour in a nation known for its insularity and no real love of rugby? Well, Leitch's mastery of the Japanese language helps. But it's also, in that transcendental capacity of sport, his unwillingness to give up, his respect for opponents and a die-hard commitment to the Japanese cause.
Now aged 31, Leitch has played for his adopted Japan for more than a decade and put forward a forceful account of how being Japanese doesn't mean being from Japan. Born in Christchurch to a Fijian mother and New Zealander father, he moved to northern Japan at the age of 15. That said, perhaps it's these just-so Japanese virtues of humbleness, discipline and dedication that got him here. What's more, his renown in Japan shows an outward looking side to a nation that can be suspicious of outsiders.
Monocle comment: An honourable sporting mention belongs to Osaka-born Naomi Osaka, who also served a soft-power ace for Japan by scooping the Australian Open Grand Slam and becoming the first Asian player to clinch the top spot in the Women's Tennis Association rankings. Advantage, as they say, Osaka.
6.
Best cultural export: Mexican screen productions
At home and abroad, Mexico's TV and film efforts are winning new fans
Mexico's telenovelas are exported around the world. And now, thanks to Netflix production La Casa de las Flores (The House of Flowers), there are even more people enjoying the deliciousness that is the Mexican soap. The series was such a hit that a second season was released in October – and there is already talk of a third.
And the country excels at cinema too. In the past six years, five winners of the Oscar for best director have been Mexican (in 2019 it was Alfonso Cuarón for arthouse hit Roma). Meanwhile Mexico's box-office revenue has more than doubled in the past 10 years and it's not just Hollywood productions doing well: in 2019, two Mexican comedies broke receipt records: Mirreyes Contra Godínez and No Manches Frida 2.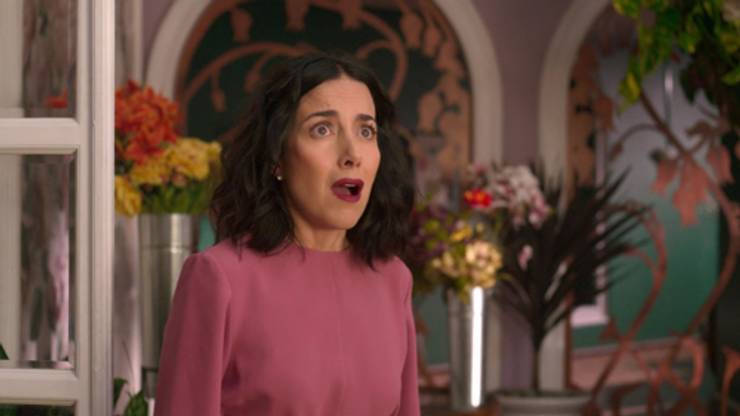 Monocle comment: From colourful and funny soaps to films breaking box-office records, the TV and film industry in Mexico is doing a fine job of charming international audiences.
'Fleabag': the UK's comfort blanket
Honourable mention
There aren't many things that are able to offset the Brexit-related jeering that ensues whenever the UK is mentioned abroad; television show Fleabag may be one of the few. Together with co-star Olivia Colman, creator Phoebe Waller-Bridge has swept through the US with the kind of endearingly modest demeanour that was once the country's trademark trait. This peculiar kind of humour – sharp, biting and unmistakably crude – is something for the nation to cling to in these most ludicrous of times.
7.
Most neighbourly nation: Jordan
The country's refreshingly outward-looking approach
In this era of resurgent nationalism, being neighbourly might have something to do with offering help where help is needed, without asking for too much in return. Examples seem hard to come by these days, though one worth mentioning is Japan's Disaster Relief Team, which provides expertise and support around the world. And then there are those countries that have been left shouldering a far larger share of the burden than others when it comes to the global refugee crisis. In particular, we're thinking of Jordan.
Jordan has the second-highest share of refugees per capita in the world, eclipsed only by neighbouring Lebanon (which we also considered for this award but it grants fewer rights and bars camps for Syrian refugees). More than one million Syrians live in Jordan, which has a population of just 6.6 million. Conditions for many refugees are nothing to write home about – the majority live in poverty – and at times Jordan has closed its Syrian border. But unlike Syria's western neighbour Turkey, Jordan has dealt with the ongoing crisis more practically, pushing for investment in return for granting rights to refugees and working with the unhcr and relief agencies to provide basic services.
Jordan is also maintaining decent relations with regional neighbours in an otherwise volatile region. Yes, its longstanding peace treaty with Israel is an often frosty affair but it's still far better than anything the Jewish state can claim to have in place with its other Arab neighbours.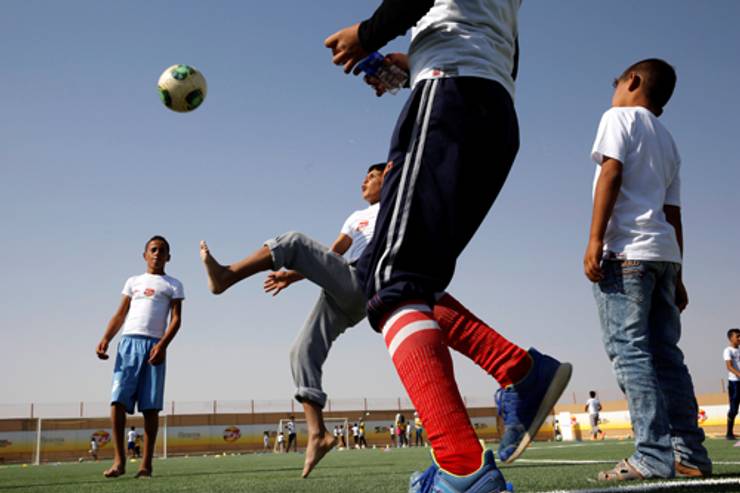 Monocle comment: Few neighbours are perfect in these days of "country first" but as you think about the treatment of immigrants and refugees in your own country, spare a thought for Jordan's efforts.
Commendable Irish restraint
Honourable mention
If any country in the developed world has had every excuse to lose patience with its neighbour in recent years, it is the Republic of Ireland. For very much not the first time in its history it has been monstrously inconvenienced by a decision made on the other side of the Irish Sea: Brexit.
The withdrawal was always going to prove at least as seismic for Ireland as for the UK; the border with Northern Ireland and potential disruption of trade were just two reasons why a full-blown tantrum would have been forgiveable. Instead Dublin has responded to Brexit with rather more composure than the country which voted for it in the first place.
Ireland's taoiseach, Leo Varadkar, could have stoked resentment of Perfidious Albion – yet he has been affable and constructive in his approach while upholding his country's interests with quiet determination. An ancient Irish nationalist motto counsels that "England's difficulty is Ireland's opportunity". Right now Ireland understands that England's difficulty is also Ireland's difficulty – and nothing can be gained by making things worse.
8.
Best embassy programmes: Netherlands
For backing innovation
The Netherlands has created a series of programmes across its embassies to support entrepreneurs through trainings, workshops and competitions, as well as by linking them up with Dutch firms. In Athens, for example, the Dutch embassy runs the Orange Grove: set up in 2013 during the depths of the Greek debt crisis, it provides a lifeline for young people. Some 170 start-ups have taken part and more than half were still going by 2018.
Its success has led to roll-outs in numerous other embassies, ranging from Orange Corners – which operates in nine African countries and is due to be expanded into the Middle East–- to the Orange Plaza initiative, providing event and co-working spaces in Cuba and Costa Rica. It all shows the continuing power and potential of embassies.
Monocle comment: These programmes are a clever way of pushing Dutch values – and business ties to boot.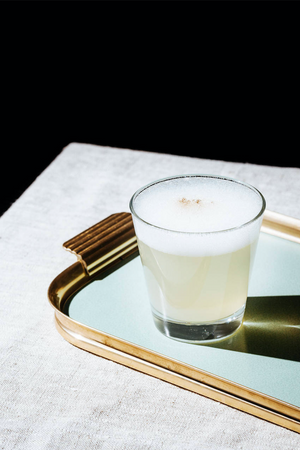 9.
Best culinary ambassador: Peruvian food
Delicious dishes going the distance
If you need proof of how far the tasty reputation of Peruvian food (not to mention pisco sours) has spread, picture this: chef Diego Muñoz – formerly head honcho at acclaimed restaurant Astrid & Gastón in Lima – is now plying his trade in Bodrum, Turkey. Prior to that he travelled the globe from Russia to Bali, invoking the heritage of the South American nation's food.

Muñoz and his peers have taken over the mantle from pioneers such as Gastón Acurio (the man behind the aforementioned Astrid & Gastón) and second-wave success stories such as Virgilio Martínez. With Peruvian food on menus from Buenos Aires to Copenhagen – and even beginning to conquer resistant markets like New York – victory seems almost complete.
The state has got in on the act too, well aware that food drives tourism (people come to Lima to simply eat). It has been driving a Superfoods Peru brand and reaping commercial success: the country exported $48bn worth of goods around the globe in 2018.
Monocle comment: Peruvian restaurants are now opening in smaller cities, consolidating the cuisine among the world's favourite staples.
10.
Best animal magnetism: China's panda
For spreading cute power
And pandas, despite being delicate creatures more keen on bamboo feasts than bedroom rodeo, travel well too. Zoos worldwide see visitors numbers zoom heavenwards when She She and Pan Pan arrive. The fee, by the way, for a pair of pandas – to aid their conservation back home, of course – is usually a cuddly $1m a year. And at some point, indirectly or otherwise, Chengdu is the city that reaps these rewards. This is the home of the panda; the source of the cuteness. Visitors fly the world for panda selfies. Bless.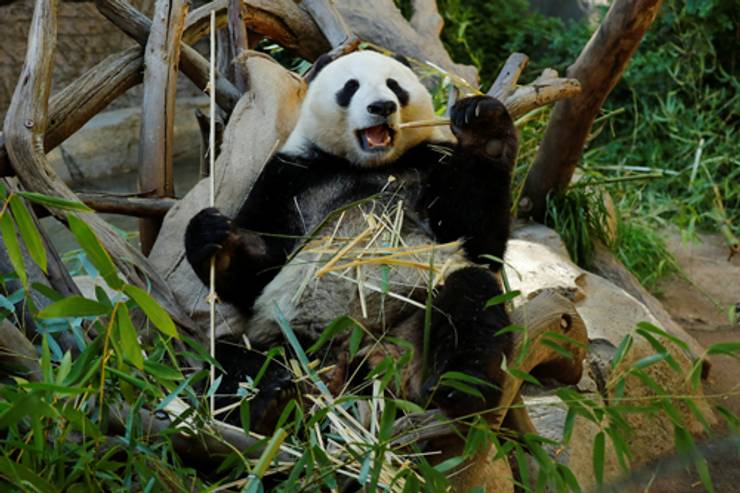 Monocle comment: Pandas stand for both power and conservation, for ancient strengths and puppy softness. And, of course, they worked as brilliantly in the black-and-white 1960s as they will in the digital, shareable 2020s.
Aussie animals: a missed opportunity
Honourable mention
Australia has failed to make the most of much of its wondrous native fauna. The kangaroo, while a noble creature, has been lazily permitted to become the default: it adorns the country's coat of arms, one-dollar coin, national airline and – frankly – too much else. Why not foreground the echidna, the kookaburra, the quoll, the quokka? Or the real hipster choice, the numbat: a striped ant-eating marsupial which might be productively rebranded as the tiger-squirrel.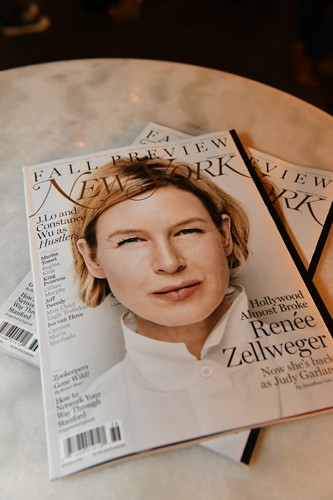 11.
Most impactful media city: New York
The power of print endures
It's been a mixed year for the media: print sales dwindled in some quarters but on the flipside, several publications have shown the worth of on-the-ground reporting. In that vein, the Big Apple excelled at pushing a positive view of the city – and the US press as a whole. The New York Times and New Yorker fought their respective corners valiantly and New York magazine went the extra block. In the process of channelling the city's urbane and outward-looking energy, the magazine and website got a new editor in chief (David Haskell) and was bought by a new owner (Vox Media) but doubled down on smart storytelling and in-depth reporting.
We've also heard positive noises from the South China Morning Post, whose reporting on Hong Kong's protests has been even-handed and free from any obvious censorship.
Monocle comment: Media companies that can offer insight, analysis and some levity have found a willing market. Cut-through comes from the connection between local and global stories, something that New York is always brimming with.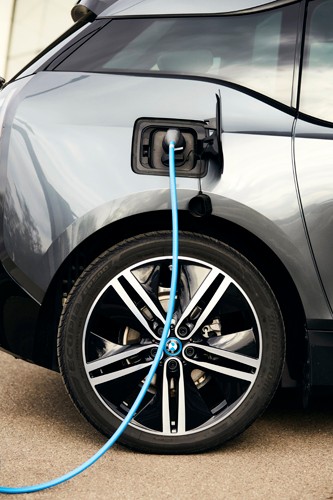 12.
Best global rebrand:  German carmakers
Setting the wheels back in motion
The German car industry – and the "Made in Germany" brand overall – stalled in 2015 when it emerged that one of its biggest players, Volkswagen, had been cheating emissions tests in its diesel cars (both Daimler and BMW faced similar charges, though nowhere near as damning as those levelled at VW). But now these car-makers are in a race towards a greener, partly electric mobility revolution, using new partnerships and fresh investment to position Germany as the home of forward-thinking transport once again.
BMW and Daimler last year announced a joint venture, turning them into a single source for ride-hailing, intelligent-parking systems and electric-car charging. Volkswagen is also on track to become a major e-vehicle producer. As a result Germany is now the third-largest electromobility market by sales. For a country that has long used the world's love of its luxury cars as a soft-power branding tool, getting on the right side of the mobility debate can only help Germany get back on track.
Monocle comment: Despite everything, Germany continues to make desirable cars, showing that its manufacturers still have plenty of mileage left in them.
13.
Best for giving a helping hand: UK
Most generous overseas aid
The past few years have not, it is fair to say, seen the UK deploying its immense soft power with its habitual poise. Indeed, when seen from abroad, it has recently assumed the appearance of an actor who has decamped the stage in favour of arguing with themselves next to the bins in the alley behind the theatre. However, there is one important realm in which the UK has maintained its record commendably. It is the only G7 economy that reliably meets the United Nations' suggested target of apportioning 0.7 per cent of its GDP to overseas aid – in 2018 this worked out at £14.5bn.
A law ringfencing this commitment is one of the few positive legacies of the calamitous premiership of David Cameron. This has helped make the UK the world's second-biggest donor of foreign aid, behind only the US (and it spends more than three times as much as the US in percentage of GDP). The top spot may be up for grabs if Donald Trump wins a second term.
Roughly a third of the UK's aid budget goes to international organisations, while the rest is distributed in bilateral arrangements with individual countries. That it does these countries good (likewise for the UK's international reputation) is beyond doubt. Foreign aid is always an easy target for populists, making it depressingly plausible that the country's generosity could fall victim to the resentful nativism catalysed by Brexit.
So let's celebrate the fact that this is one area where the UK's soft power remains impressively intact.
Monocle comment: The UK needs to keep its reputation as a benevolent nation if it wants to secure a series of trade deals and diplomatic alliances in the aftermath of Brexit.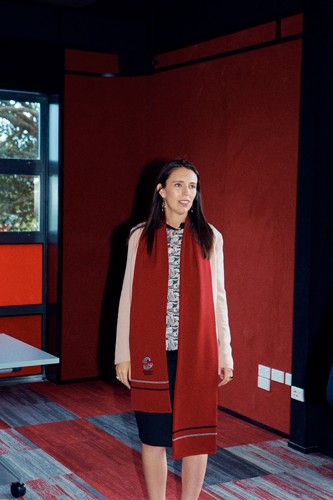 14.
Most persuasive leader: Jacinda Ardern
The Kiwi with a conscience
Our deliberations on 2019's best soft-power leader settled on a shortlist of four – all relatively young and all recent arrivals in their posts. Irish taoiseach Leo Varadkar was one of them, for the fresh idea of Ireland that he presents by dint of being a gay man of Indian descent.
Then there's Ethiopian prime minister Abiy Ahmed, for ending his country's long conflict with Eritrea – for which he won the 2019 Nobel prize for peace – and breaking with Ethiopia's regrettable recent history of vindictive tyranny and political oppression. We also considered Ukrainian president Volodymyr Zelensky, who went from playing a president in a sitcom to winning his country's actual presidency in a landslide – and then surprised many with a common-sense approach to governing.
Last but not least, New Zealand prime minister Jacinda Ardern, for her unflappable response to the inane scrutiny she receives for combining national leadership and motherhood, and for her compassion following 2019's attacks in Christchurch.
Our panel briskly whittled this field down to two: Ahmed and Zelensky were eliminated on the grounds that it's too soon to tell. While the ascent of both has altered perceptions of their countries for the better, it's easy to imagine circumstances in which Ahmed's garlanding could look premature and Zelensky's election like a misjudged prank.
That left Varadkar and Ardern – and a unanimous vote for the latter. Nobody disputed Varadkar's merits but there was a feeling that his record should be adjusted by a degree-of-difficulty handicap: any Irish leader benefits from the goodwill generated by the national brand of what may be the world's least disliked country.
New Zealand does not rank among the hardship ratings of national leadership either. But that made Ardern's reaction to the murder of 51 people at two Christchurch mosques all the more impressive: she can't have imagined that her country would ever know such horror. Unlike many leaders in similar circumstances, she strove calmly and practically to de-politicise the atrocity. Any sectarian terror attack is an attempt to divide a country: Ardern didn't let it.
Monocle comment: In an ideal world, a national leader shouldn't win prizes for being decent and knowing what they're doing. But we are where we are.
Austria's unexpected hero
Honourable mention
2019 has been a year for honorary leaders, forced to step in for divided parliaments and hung elections. One such example is Alexander Van der Bellen, who was elected the ninth president of Austria in 2016. The chain-smoking 75-year-old isn't to the taste of all Austrians but he showed his worth in the summer.
When the governing coalition of conservatives and far-right MPs fell apart as a result of a video-sting scandal known as Ibiza-gate, it was up to Van der Bellen to repair the damage. His reassuring televised speeches were a masterpiece of public speaking and his decision to pick a woman to be interim chancellor a brave choice in a relatively conservative country. His combination of mild eccentricity and hard-headed realism have combined to make him a lovable figure.
15.
Best literary hit: Margaret Atwood
Canada's visionary
Among the protests that have roiled cities around the world this year – on issues ranging from women's and minority rights to climate change and social inequality – one silhouette has become a symbol of defiance against a seemingly ascendant, and increasingly powerful, populist political class.
The "handmaid" – draped in a floor-length red cloak, her head bowed, rendered anonymous by the wings of an oversized white hood-like headdress – has gained a particular potency, becoming a fixture of mass demonstrations from Dublin and Buenos Aires to Washington and Toronto.
The character's creator is Canadian novelist Margaret Atwood, who envisaged the handmaid in her landmark 1985 novel The Handmaid's Tale, which was adapted for television by the online TV service Hulu. She has long been one of Canada's most potent soft-power ambassadors and this year has cemented her standing as such.
The Testaments – the Booker prize-winning sequel, published in September – became one of the fastest-selling novels by a Canadian writer ever. Notably among the key beneficiaries of The Testaments' success were independent booksellers; many had to marshal long queues of readers patiently waiting to get their hands on a copy of Canada's latest soft-power sacrament.
Monocle comment: Margaret Atwood has long been touted as a contender for the Nobel prize in literature. Even without her industry's highest prize, her work reflects our worst fears and resonates with us all.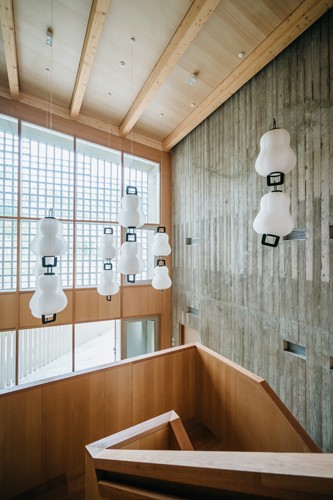 16.
Best embassy: Switzerland in Seoul 
Building good relations
Embassies are important for diplomacy and statecraft and the spaces that they inhabit can play a role too, projecting the intentions, aims and attitudes of their hosts. For an object lesson in the art of doing it well we can look to the new Swiss embassy in Seoul, designed by Lausanne's Burckhardt + Partner and opened in 2019.
Here a low-rise timber-and-concrete structure speaks of Swiss precision and the nation's pioneering in smart sustainable architecture (the building uses geothermal energy and gardens are maintained with harvested rainwater). By keeping in step with its surrounding historic neighbourhood the embassy takes its design cues from the traditional South Korean hanok buildings, which the city is working to preserve.
As Asian cities such as Seoul are filling up with western-style glass-and-steel skyscrapers, the Swiss have shown that sensitivity to design – and the flush finishes and attention to detail that they're famous for – can offer new solutions. The embassy is already going down well with neighbours, while the ambassador – and the smart nation he represents – is building lasting relationships in Seoul.
Monocle comment: An embassy's architecture says a lot about the diplomatic mission's intent. The openness of this design, which welcomes the neighbourhood, highlights a willingness to embrace an open Swiss-South Korean relationship.
17.
Best (former) mayor:   Michael Bloomberg
Forward-looking leadership
Mayors are on the rise. Around the world city leaders are doing their own thing, often in defiance of national governments. They are holding out for liberal values and pushing their own environmental standards. But who is the best at global soft power? Ekrem Imamoglu has garnered attention with his victory in Istanbul's mayoral election but it's early days. Matus Vallo is effective at selling his city, Bratislava, and has won plaudits for his modern vision. And then there are the mayors who seem to have better global than domestic PR: Anne Hidalgo in Paris is a good example.
But we are going to break the rules and give the award to a former mayor: Michael Bloomberg. While some saw his tenure in New York as flawed, he has done more for the role than anyone since stepping down. Through his work for c40 Cities (which brings together megacities), funding of Bloomberg Philanthropies, campaigning on climate action and sponsorship of the Bloomberg Harvard City Leadership Initiative, he elevates the soft-power potential of mayors former and present.
Monocle comment: As nations fracture and polarise, the role of civic leaders like Bloomberg who deliver open, inclusive messages and a sense of hope will become ever more important.
18.
Best for improved media freedom: Tunisia
Power to speak up
Awarding a nation for improving press freedom is no easy task at a time when the work of journalists is being undermined across much of the world, even in once safe countries such as the US. So we asked literary association Pen for its thoughts and together came up with a case study: Tunisia. A successful presidential election in September was made possible in part by a fast-changing media landscape and televised debates with candidates.
Summer Lopez, Pen America's senior director of free-expression programmes, says that while Tunisia's media sector still faces a laundry list of challenges, the country has demonstrated an ability for free and unbiased reporting that is well ahead of its neighbours in the Middle East and North Africa region. She also notes that the media sector received a public vote of support from the government, which has signed up to the International Declaration on Information and Democracy, spearheaded by Reporters Without Borders.
There's still a long way to go: stumbling blocks include political affiliations and state ownership among media outlets, plus the ongoing harassment of some journalists reporting on the military or security forces. But we hope that this is one case of a country where signs are pointing in the right direction.
Monocle comment: Tunisia might have ranked only 72nd in the Reporters Without Borders' most recent World Press Freedom Index but that was up 25 spots from the year before. In these challenging times for journalists around the world, that's the kind of progress we salute.
19.
Best trendsetter: France
Never out of fashion
When Bernard Arnault, the CEO of LVMH, the world's biggest luxury conglomerate, cut the ribbon on a Texas workshop with Donald Trump in October, many gasped. Some people wondered how one of the most important figures in the fashion industry could share a photo opportunity with Trump. If nothing else though, the event was a display of the might of Arnault and his fashion empire; an acknowledgement that the French firm can lure the leader of the free world to a ranch in the rural town of Keene for a factory opening.
French companies, including LVMH and fellow conglomerate Kering, continue to dominate the luxury ranks. Much of the strength of Brand France comes from French craftsmanship and big players continue to invest in local manufacturing. Louis Vuitton unveiled its 16th leather facility in France in September, while in late 2020 Chanel will open 19M, a Paris atelier that will house its Métiers d'Art network in a striking celebration of French savoir faire.
The Gallic touch can be felt from political arena to runway and shop floor. At the G7, Emmanuel Macron introduced the Fashion Pact, a shared set of objectives to reduce the industry's environmental impact, that was helmed by the Kering group and has 250 brand signatures. Meanwhile Paris Fashion Week continues to cement its status as the premier platform for leading designers from across the world. And the Champs-Élysées, the capital's most famous address, is being transformed from tacky tourist hotspot into gleaming luxury destination with the recent opening of outposts from Chanel, Dior and department store Galeries Lafayette.
Monocle comment: This was an easy choice: no other nation is this good at selling aspiration.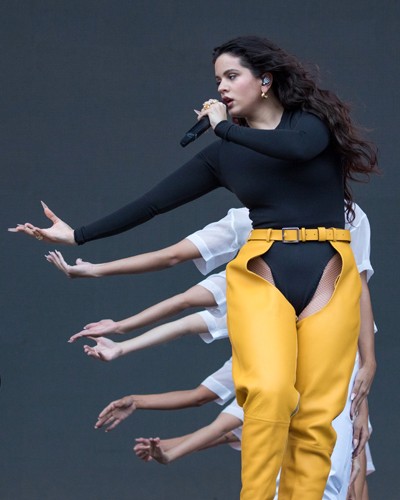 20.
Best pop sensation:    Rosalía
Spain's favourite flamenco star
Rosalía is the most exciting pop artist to come out of Europe in years. She conquered the charts in Spain, with the rest of Europe and Latin America falling for her charm offensive soon after. Her debut album, Los Ángeles, was full of flamenco influences, catching the attention of critics, fans and festival organisers worldwide. On her second studio album, El Mal Querer, she crossed over to find a huge audience, updating her flamenco standards with pop and R&B, to fans' delight.
Pop feathers flying is always entertaining but Rosalía should remember her history. She was born in Catalonia so you could say that her musical roots are on loan. The album is unashamedly feminist though, inspired by a 13th-century story about a girl locked away by a jealous suitor. More recently, Rosalía was invited by another Spanish icon, film director Pedro Almodóvar, to star in his latest film Pain and Glory. Praise indeed from a man who loves strong women.
Monocle comment: Rosalía's take on flamenco made the world pay attention to this beautiful Spanish art form. In terms of soft power and culture, Spain has enjoyed talking about something other than its production line of world-class footballers. Rosalía is a once-in-a-generation star.
From the g20 and Rugby World Cup in 2019 to hosting the Summer Olympics in 2020, Japanese hospitality is in the limelight – and you can read all about it in this issue.
The country has an ambitious refugee programme, accepting more people per capita than any other EU nation – even if integration remains an issue. It has cemented its reputation as a power for good in the climate-change debate and the likes of Ikea are proving to be proactive when it comes to the issue of sustainability.
The sensible grown-up on the international scene. Its carmakers stalled but are on the up and "Made in Germany" continues to resonate. Not to mention the fact that every entrepreneur wants to move to Berlin.
The gilets jaunes protests were a PR nightmare and Emmanuel Macron ruffled EU feathers by delaying membership for the Balkans – but that only goes so far in reducing a soft-power brand ever dominant in culture, couture and comestibles.
The shine has come off Justin Trudeau but Canada's soft-power brand remains as strong as ever. It has a still-rising star in Chrystia Freeland and the country's "salad bowl" approach to integration is proving more enlightened than its divided "melting pot" neighbour to the south.
6.
New Zealand
(up from 11)
Deserves a solid rise in the global ranks for its openness, environmental prowess and sporting ambition – and leading the conversation on how to respond to domestic terrorism. Bravo, Jacinda.
7.
Switzerland
(down from 5)
It's hard to knock its enduring brand recognition and reassuring presence on the global stage. It's also a holiday mecca, a watch-making marvel and a UN hub.
Brexit, obviously. But the UK's cultural brand and dedication to development spending keep it high on the list.
Brand America still sells (despite that president), while the nation's top mayors, as well as Hollywood and Silicon Valley, remain key to innovation and culture.
10.
Australia
(down from 8)
Does Australia still deserve to be in the top 10? Climate and immigration policy says no but sport staples and its way of life say yes.
A challenging year for Catalonia but a strong year for culture and its role in Europe's refugee crisis. And don't forget Money Heist: the most watched non-English Netflix series ever.
12.
Portugal
(down from 10)
Continues to put the financial crisis in the rear-view mirror, with a growing reputation as a technology and start-up hub.
Divisive politics doesn't help but the world can't seem to get enough of its food, fashion, football – need we go on?
Acquitted itself well when thrust into the crosshairs of Donald Trump over Greenland, plus Nordic noir TV culture and the city-shaping work of Jan Gehl.
From Belt and Road to Confucius Institutes, there's more Chinese soft power to reckon with. But Hong Kong and Uighur treatment still hurts.
Leo Varadkar has helped to modernise Ireland and the country has stepped up its global embassy staff in preparation for a possible no-deal Brexit.
17.
South Korea
(down from 15)
Caught navigating some tricky diplomacy with North Korea and Japan but K-pop and kimchi count for something.
18.
Netherlands
(down from 16)
Remains a hub for businesses and gains from Brexit. Its embassy programmes pushing start-ups around the world are a solid selling point.
The only foreign minister from a Green party has given Finland a role to play in the biggest issue on the global stage.
A reliance on oil is tricky issue in the current climate but, in fairness, Norway is investing in art, culture and biennales to soften that image.
The headquarters of the EU and Nato are a quiet soft-power tool but has Belgium really profited from it?
Does India deserve more? Certainly finding its voice but its handling of Kashmir has not won it too many friends.
The use of music and culture as a soft-power brand keep this small Alpine nation on the list.
A new entrant, the uae is hosting an expo in 2020 and has helped pay for dozens of countries to put up a pavilion. That has to count for something.
The African continent gained an entrant and Nigeria was the leading choice for its fashion, ever-popular afrobeats and Nollywood.
The panel:
Yossi Mekelberg, Professor of international relations, Regent's University
Yassmin Abdel-Magied, Sudanese-Australian writer and broadcaster
Quentin Peel, Associate fellow, Europe programme, Chatham House
Christopher Cermak, Affairs editor, Monocle
Andrew Mueller, Host, Monocle 24's Foreign Desk