Society / Japan
Modern niches
Whether it's door-to-door delivery services, cutesy telegrams or ear salons, Japan is home to a host of unique businesses.
What makes Japan unique? There's no easy answer but part of it is that Japan pole-vaulted from feudalism into modernity around 150 years ago when the Meiji Restoration put the country on a rapid industrialisation programme. As a result, traditional Japanese values still resonate despite an obsession with innovation. And this creates a world of unique business opportunities.
It's not as contradictory as you might think. Take the schools that teach people how to use a soroban, or abacus, which came over from China around 1600. "Parents who want their children to study at mit, Harvard or Stanford have been encouraging them to learn the soroban," says Mie Karigyo, co-president of Ability, which operates the soroban school chain Somei Seminar Sorobanjuku Pico. "Many children who learned soroban say they automatically start to do the math in their heads as soon as they see numbers, just like a musician can sing a tune by looking at a musical score."
It also means novel solutions to help people navigate Japanese society's stricter requirements. Some companies, for example, can provide actors to play fake spouses, in order to make single parents seem "normal", or proxies who will make awkward in-person apologies on behalf of clients. "Japanese think it's bad to show their real feelings," says Yuichi Ishii, president and ceo of Family Romance, which offers both services. "Meanwhile, the postwar nuclear family held up as a social ideal no longer reflects reality. This gap has led to various social problems and we're here to help."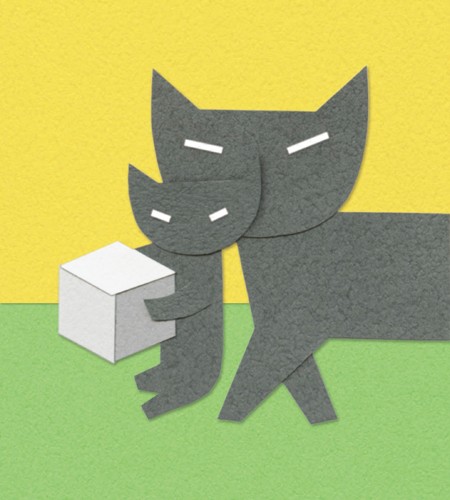 You'll find their agents everywhere from big cities to the remotest mountain villages. Japan's takkyubin, or couriers, such as Yamato Transport, allow you to send your luggage to or from airports for a modest sum. Hitting the slopes or links? Takkyubin also have ski, snowboard and golf club shipping services so you don't have to lug your gear around when going on holiday.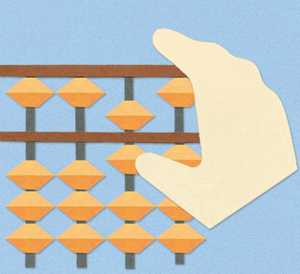 2.  
Something you can count on
Visit mom-and-pop shops in Japan and you might see an elderly cashier tallying your purchases with a soroban or abacus. Though Casio pioneered electronic calculators in the 1950s, soroban are still valued because they can hone math skills and manual dexterity. There are a host of private soroban schools in cities such as Tokyo and government estimates put the number of learners taking advanced lessons at 43,000. Practitioners can attain kyu or dan qualifications, as in martial arts, and vie for abacus supremacy in national tournaments.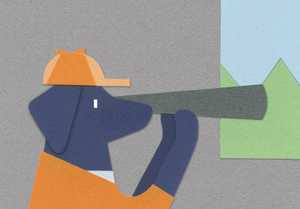 Got a problem with your spouse, lover or boss that you can't fix? There's a massive proxy industry in Japan willing to do it for you. Detective agencies, which advertise with cute mascots such as labrador retrievers, will tail your unfaithful husband to rabuho, or love hotels, and gather evidence. They can also deploy wakaresaseya who specialise in breaking up relationships – perfect if you want your ex to ditch his new squeeze. Other agencies can take on the unpleasant task of telling your boss you're quitting, or even apologising in person to someone you've hurt.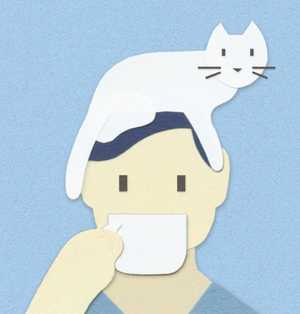 4.
Catering to every taste 
Government estimates put the number of places to eat in Tokyo at more than 148,000, so it's no wonder owners try all manner of novelties to attract patrons. You can dine at restaurants themed on yokai (supernatural monsters), ninjas and Alice in Wonderland. This trend is more pronounced in cafés: you can sip coffee while surrounded by cats, dogs, snakes, hedgehogs, owls, cockatoos and even miniature pigs. If that's not stimulating enough, cuddle cafés offer you the chance to get cosy with a male or female human of your choice. Just watch the hands, please.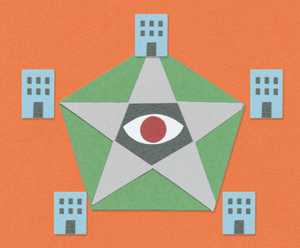 "Made in Japan" labels are hallmarks of quality but they're also relatively rare. Many things consumed here are imported, usually by a handful of large trading houses known as sogo shosha. They act as wholesalers and distributors, playing a vital role in the supply chain and an outsized role in the economy; according to one estimate, they account for about 15 per cent of Japan's gdp. The Big Five sogo shosha are Mitsubishi, Mitsui, Sumitomo, Itochu and Marubeni. Each typically represents about 500 smaller firms, not counting subsidiaries.
6.
Telegram not dead (stop) 
Nippon Telegraph and Telephone (ntt) is Japan's fourth-largest publicly traded company, providing telephone and broadband services nationwide. As it rolls out 5G it's continuing to operate a telegram service. This has long been popular for formal messages, especially for weddings and between companies, but in recent years ntt East's D-Mail telegram service has offered extras such as Hello Kitty toys, bouquets and sandalwood incense. It has an army of delivery personnel and promises same-day delivery.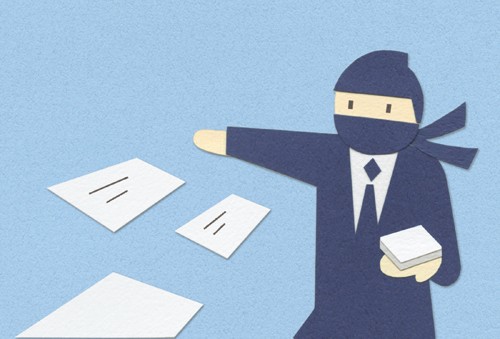 Meishi (business cards) are still de rigueur in Japan, reflecting the nation's love of paper. Some businesspeople collect up to 200 a month, so there's an entire industry devoted to managing this cardstock mountain. Tokyo firm Nakabayashi sells binders that hold 240 cards in clear sheets, while apps Cam Card and Eight offer free basic services to store meishi data in the cloud.
Capsule hotels, with rooms little bigger than coffins, debuted in 1979 with Capsule Inn Osaka. It was initially derided as a "human laundromat" but with more than 90 per cent occupancy, the concept caught on. Cheap, clean and functional, capsule hotels can usually be found around train stations in cities big and small, catering to businesspeople and late-night drinkers. The latest is from First Cabin, which has capsules and "cabins" in airliner-style Premium Economy, Business and First Class.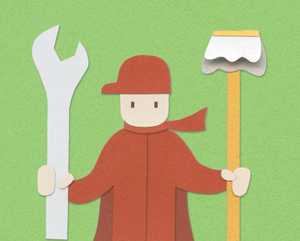 A benriya is a person or business that solves life's little problems. These range from straightforward home repairs to the complexities of interpersonal relationships. Benriya have been around since long before western companies like TaskRabbit and are a mix of dogsbody, handyman and psychologist. Need someone to help you unclog a drain or deal with your hikikomori (reclusive) adolescent son? How about reserving the best spot under the sakura (cherry blossom) before your hanami (flower viewing) party? Lonely and want to chat? Benriya!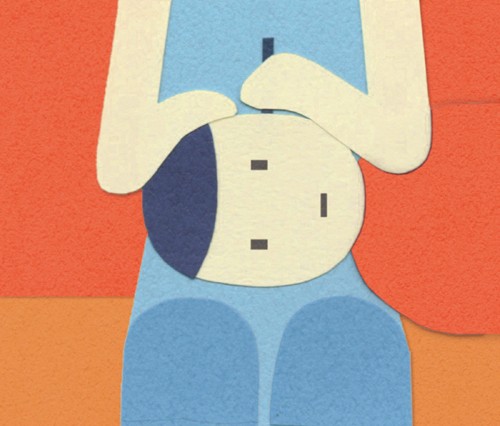 A mimikaki is a slender bamboo stick for scraping out earwax, as well as the generic name for ear salons. Staffed by attractive young women, sometimes dressed in kimono or as French maids, these establishments cater to salarymen looking to decompress. They place their head on the masseuse's lap and listen to her soothing patter as she hunts for wax. Next, she'll clean the outer ear with a mini feather duster before finishing with a shoulder massage. Don't knock it till you've tried it.
Panasonic and Sharp are still making dozens of fax machine models. They are still seen as essential for government bodies, households and businesses: not long ago, this reporter was asked to fax interview questions to a major robot manufacturer. Retailers including Yodobashi Camera sell machines, paper and cartridges. Convenience stores such as 7-Eleven have copiers with fax functions and US firm J2 Global runs online fax services in Japan.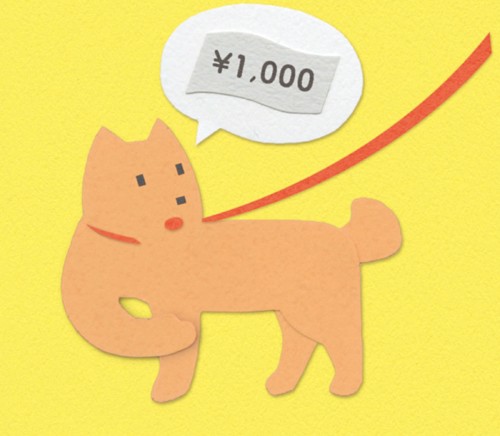 In western countries dog owners sometimes pay others to walk their pooches. But most of Japan's population is concentrated in big cities, where space is limited – so here, people pay to rent dogs. Dog Heart from Aquamarine in Tokyo rents out golden retrievers, beagles and toy poodles by the hour. Customers can walk them in nearby Yoyogi Park, where they're also expected to poop-scoop.