Expo / Japan
National treasures
What do you think about when you think about Japan? Fuji-san, shinkansen, tabi, kabuki, rituals, gravel gardens, shrines among the pines. Not here. Beyond the postcards are the people; a nation of unusual ingenuity, fire and skill. Oh yes – and a broadcaster's mascot of a fictional furry thing that lives in a cave. And a dog. A smiling, meditating dog. Behold our living wonders of the Japanese world!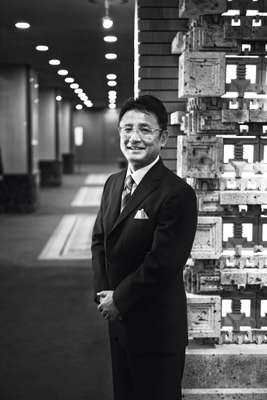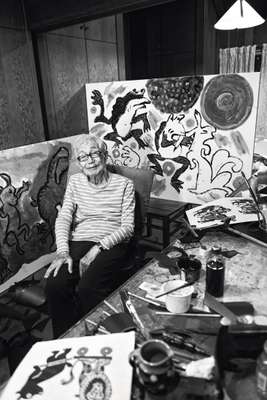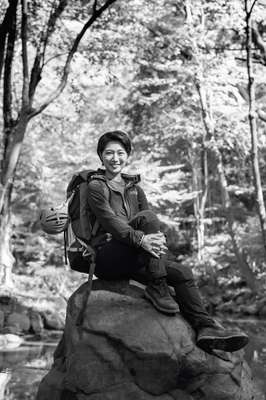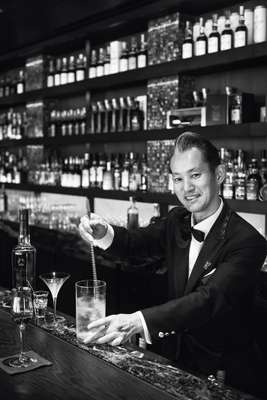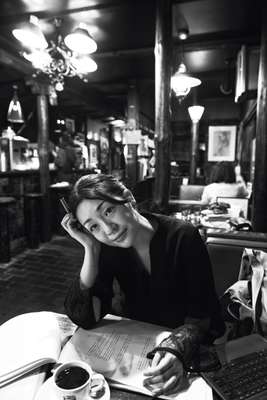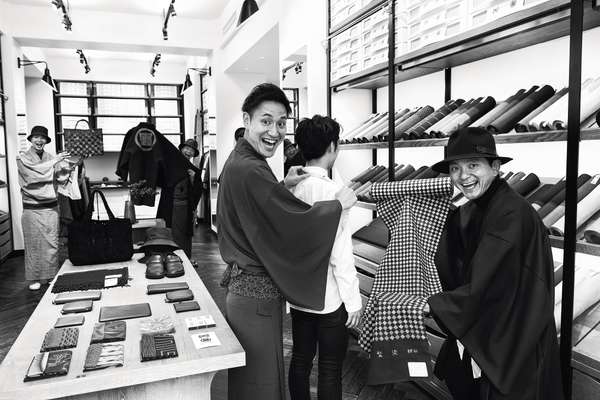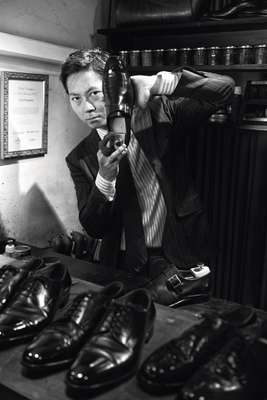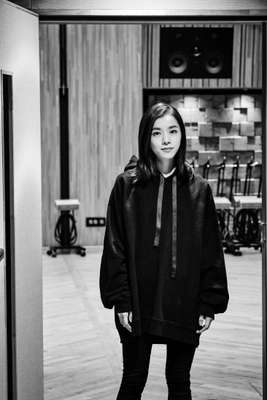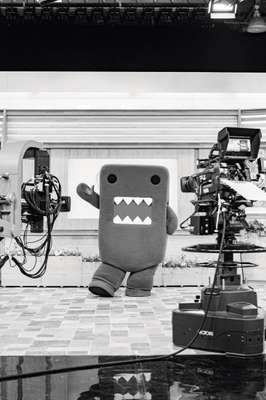 Mahiro Takano
The karate kid
Mahiro Takano is an ordinary teenager from the Niigata city of Nagaoka. But once she puts on her uniform she is a dazzling national champion of Shotokan karate kata. The 13-year-old started karate when she was four, encouraged by the master who was teaching her older brother. In two years she was a black belt; she won the primary-school category at the national championship for six consecutive years. In 2020 karate will make its first appearance in the Olympics in Tokyo. Although Takano is too young to compete, she is doing her part as a karate ambassador in the run-up to the Games.
Photographed at the Miyamoto Community Center, Nagaoka
Yukio Kanao
The hospitality hero
The Imperial Hotel is one of a kind. Amid Tokyo's recent hotel boom it's become a leading example of Japanese independents holding their own in the face of the expansion of international brands. The Imperial has grown with the city since 1890 and inhabited a variety of architectural styles – traces of the building designed by Frank Lloyd Wright remain in the bar today – but it's the atmosphere and level of service that make it feel quintessentially Tokyo. The hotel is led by 57-year-old general manager Yukio Kanao. Having arrived in 1984, he's spent more than three decades working in different parts of the business and is now at the helm of a Tokyo classic.
Photographed at Imperial Hotel, Tokyo
Samiro Yunoki
The wise artist
At 97, Samiro Yunoki is Japan's greatest living textile designer and still hard at work. The studio at his cosy house in Tokyo is filled with his paintings infused with mingei (folkcraft), prints and paper stencils. Fresh from a gallery opening in Paris, Yunoki – who is more in demand than ever – is working on a series of printed cloths for Muji and a new exhibition for Japanese furniture firm Idée. Funny and welcoming, Yunoki has what the Japanese call ikigai (purpose) in spades. His work is now finding a new audience and he is being acknowledged for the unique treasure he is.
Photographed in his studio, Tomigaya, Tokyo
Marin Minamiya
The fearless adventurer
For someone who doesn't call herself a climber, Marin Minamiya has achieved more than many professional mountaineers. Growing up in Malaysia, Dalian and Shanghai, she discovered the joy of hitting the heights when she hiked up Victoria Peak in Hong Kong as a teenager; in 2016 she became the youngest Japanese person ever to summit Mount Everest. Fast forward to 2017 and the then 20-year-old student at Tokyo's Waseda University became the youngest person in the world to complete the Explorer's Grand Slam, having climbed the highest summits in each of the seven continents and skied to the two Poles. Her next goal? To sail around the world on a yacht.
Photographed in Arisugawa Park, Tokyo
Masakazu Takachi
The consummate bartender
Japan – and Tokyo in particular – can lay claim to some of the world's finest bars. The capital's most seasoned bartenders wouldn't dream of uttering the word "mixology" though; they're too busy hewing the perfect ice cube, preparing the dream martini and offering the kind of discreet service that would be considered old-fashioned in some quarters. Masakazu Takachi is a 25-year veteran of the Okura, one of Tokyo's classic Japanese hotels. It recently underwent a major renovation (see issue 128) but Takachi and his colleagues carry the spirit of the old place at the revamped Orchid Bar.
Photographed at The Okura Tokyo hotel
Japan is a nation of dog lovers: about nine million mutts were resident at the last count. The dogs are as diverse a bunch as their owners: large and small; fluffy and short-haired; some transported in prams and bike baskets; others in clothes. Aside from the overwhelming number of mini pedigree pooches, Japan has six native breeds: the shiba, akita, kai, kishu, shikoku and hokkaido; Maru here is a shiba – a dog known for its intelligence, bravery and loyalty – and a nationwide star with a busy modelling career and 2.5 million followers on Instagram. Woof.
Photographed at Nezu Shrine, Tokyo
Sayaka Murata
The worldwide wordsmith
Japan's most exciting novelist joined some of the biggest names in Japanese literature when she won the prestigious Akutagawa prize in 2016 for Conbini Ningen (Convenience Store Woman), a cool dissection of the dysfunction of Japanese society as seen through the eyes of a convenience-store worker. After 18 years working in such an establishment herself, Sayaka Murata had all the first-hand material she needed. The million-selling book, a rare international hit for a Japanese writer, has been translated into 30 languages. She recently published her latest book, Seimeishiki, a collection of 12 short stories.
Photographed in Ladrio café, Tokyo
Takayuki Yajima & Gen Hiramatsu
The kimono revolutionaries
Charting a new path forward for something as traditional as the kimono is no mean feat – even for a kimono maker that's been around for more than a century. Yet Tokyo company Yamato took up the mantle through the launch of Y & Sons in 2015; Takayuki Yajima, the company's 37-year-old ceo, and Gen Hiramatsu are the driving force behind the menswear brand. Based alongside Kanda Myojin shrine, their shop offers bespoke tailoring: kimonos are made to order using original fabrics, while collaborations include Norwegian Rain and Snow Peak. They examine how the kimono can be incorporated into daily life, inviting customers to explore their personal style through the combination of new and old.
Photographed at Y & Sons shop, Kanda, Tokyo
Yuya Hasegawa
The shining light
Japan pays attention to the tiniest detail when it comes to pretty much everything, and in fashion that's the case from head to toe. In the shoe department, how well you take care of your footwear matters more than what brand you wear. Yuya Hasegawa is the king of shoe-shining, having built his career from nothing – polishing on the street in Marunouchi district – to become the first world shoe-shining champion in 2017. Every year 10,000 pairs of shoes pass through his boutique, Brift H in Aoyama, to be on the receiving end of his magical mirror shine. Pity he has only one pair of hands.
Photographed in Brift H shop, Aoyama, Tokyo
The husky voice of emerging singer-songwriter Milet has been a growing presence on Japanese airwaves over the past year. The Tokyo talent, who only began focusing on music full-time in 2018, launched her debut EP, Inside You, in March 2019. The title track, also used as the theme for television drama Queen, topped the charts on iTunes and a host of other streaming services, propelling her into the spotlight. A string of releases, alongside appearances on the summer festival circuit, soon followed. Also a regular on J-Wave's Sonar Music, she's an artist to look out for in 2020.
Photographed in Bunkamura recording studio, Shibuya, Tokyo
Masumi Ishikawa
The woodblock wizard
This Tokyo-born painter is following a great city tradition by pursuing the art of the woodblock print, or ukiyo-e, just as forebears such as Hokusai did. Masumi Ishikawa studied under ukiyo-e master Toyokuni Utagawa VI and, when he passed away, Ishikawa continued to study on his own. With an exceptional talent allied to a lively imagination he has been able to push this traditional art form into new territory, producing ukiyo-e for rock bands Kiss and Iron Maiden and rich, dense prints featuring David Bowie. His blend of traditional form, modern imagery and the most vivid of colours is irresistible.
Photographed in Norwegian Icons showroom, Shibuya, Tokyo
Mama-chari
The school-run stalwart
The heroic electric bicycle, known as a mama-chari, is a ubiquitous sight on the streets of Japan. Long, low and heavy, these two-wheeled tanks can carry a parent and two children (or dogs), one front and one back. It's not uncommon to see a third strapped to the chest either. When the government tried to make it illegal to carry more than one child, parents demanded that the law be rescinded; the authorities heeded the call. Japanese parents favour the mama-chari over the suvs that populate the school run elsewhere. Here we see Ikumi Yamamoto on her trusty bike with her daughter Hiyori and miniature schnauzer, Stock.
Photographed in Tomigaya, Tokyo, near the monocle bureau
Domo-kun
The nation's darling
When national broadcaster nhk's much-loved mascot appears at events, kids go wild, yelling for their furry friend and his pals (notably bespectacled rabbit Usaji). Domo-kun communicates through low noises and his expression is fixed in a permanent state of amazement, which has seen him graduate from children's hero to national icon. Domo-kun's biography is slender but history records his birthday as 22 December 1998 and his favourite food as nikujaga, otherwise known as meat-and-potato stew.
Photographed at nhk broadcasting HQ, Tokyo