Snow Peak / London
Pack leader
The great outdoors is having a moment and Snow Peak hopes its fashionable pitch can turn this into a movement.
As we sink into canvas camp chairs erected around a low collapsible table, Lisa Yamai, the executive vice-president of Japanese brand Snow Peak, explains why urbanites should get out more. "People living in big cities need to be healed by nature," says Yamai, 31, who wears a black V-neck fleece and chunky jewellery. "I'm based in Tokyo so I'm feeling time-pressed and stressed. Then I go camping on the weekend, without tech or social media, and just feel nature. Camping is totally primitive: you build your tent, make a fire, cook, drink, sing, have conversations." While she talks, we sip hot coffee from sturdy aluminium cups. Beside us are fragrant flowers and a grill loaded with kindling.
But the coffee is courtesy of trendy London roastery Workshop, the flowers are in a vase and the chairs rest not on foliage but varnished wood. Our little campsite is in the middle of the new Snow Peak shop in central London. A gleaming three-storey outpost, it contains a café, repairs room, racks of puffa jackets and rows of tents. There are also shelves piled with things you never knew existed but now must have: collapsible chopsticks; micro cast-iron cooking pots; and a fire-resistant multi-pocket takibi waistcoat that resembles a fishing vest.
The shop is illustrative of the direction that the fashion industry has been moving in lately. In recent years consumers have become increasingly interested in high-performance gear and their gaze has begun to shift beyond yoga studios and up to the mountains. Hipsters don North Face fleeces, there's been a surge in new outdoor brands rooted in style and luxury houses have swapped high heels for hiking boots.
In their ensembles, if not necessarily lifestyles, city slickers are embracing nature like never before. And as one of the coolest purveyors of mountain-ready clothes and camping gear, Snow Peak is reaping the rewards: the historic company now has 26 shops in Japan, three in South Korea, two in the US (New York and Portland), two in Taiwan and one in London. In 2018 it amassed €100m in revenue. It's growing at a pace more akin to a trail-run than a hike.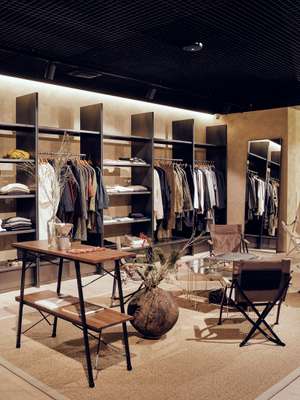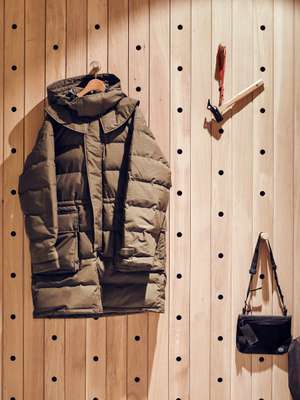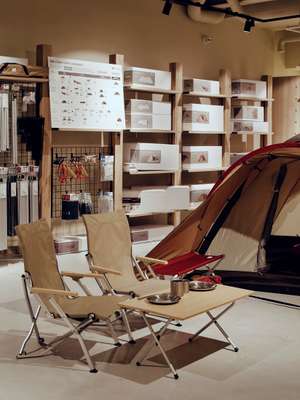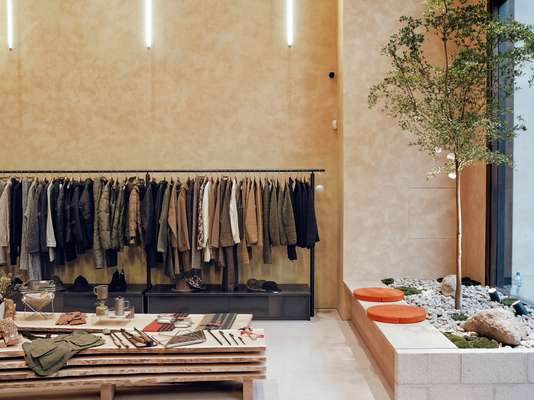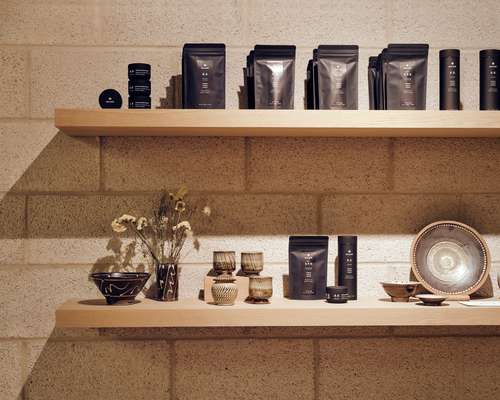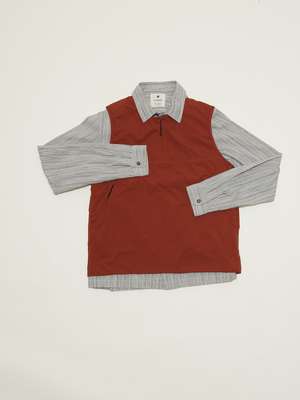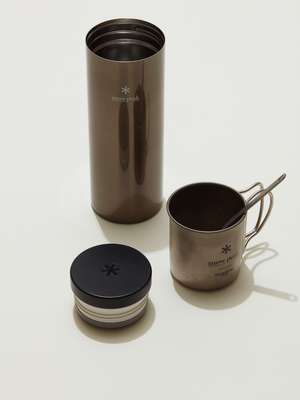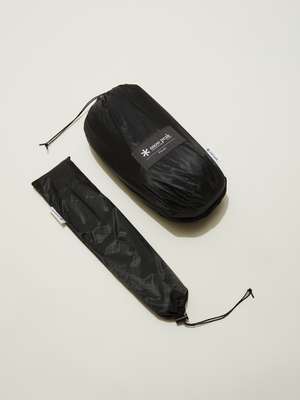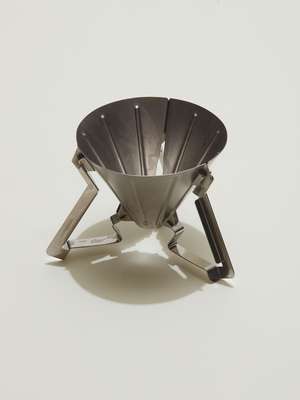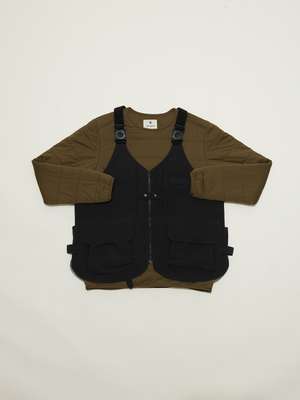 This is not to say that Snow Peak is merely jumping on a trend. The family-run brand – which employs 500 staff globally and manufactures in Japan, China and Vietnam – was started by Lisa's grandfather Yukio Yamai in 1958. A keen rock-climber, Yukio capitalised on the metalworks expertise in his hometown of Sanjo in Niigata (where the brand is still headquartered) and began making specialist climbing kit.
Snow Peak remained niche until Tohru, Yukio's son and Lisa's father, branched out into mainstream camping goods in the 1980s. "My dad tried to make it more family-friendly," says Yamai. "At that time Japan was rapidly growing economically, so people in the city were very stressed and needed camping."
Yamai's own impact on the brand has been profound, driving Snow Peak's foray into fashion. After studying design at Tokyo's Bunka Fashion College and working for various womenswear brands, Yamai decided she wanted to make "real clothes, not clothes that are just gorgeous", she says. "They have to be functional in order to enhance your life in some way. I started thinking, 'Snow Peak is already doing that with camping products – let's do it for clothes too.'" In 2014 she launched a line of lovely unisex clothes in soft fabrics, including an insulated pullover (which has since been imitated by countless menswear brands) that feels as snug as a sleeping bag, wide-cut pleated wool/nylon trousers, fleeces in earthy shades and hooded coats with floral prints. The look is more streamlined than the usual outdoor garb. The brand quickly picked up blue-chip fashion stockists including Browns and End in London, Totokaelo in New York and Mohawk General Store in Los Angeles.
Clothing sales currently account for 20 per cent of Snow Peak's revenue, yet the fashion line has had an outsized impact on the brand – the catwalk front row is decidedly more glam than the camping community. "After I started the line I realised that the fashion media has a really strong influence; that coverage has, unexpectedly, made us a bit more famous and visible," says Yamai. "In the UK especially, people have started to recognise our brand because of the apparel." Fashion has provided a glossy face for Snow Peak, enabling it to get a new type of shopper through the door.
Yet camping, not fashion, remains at the heart of the brand and Yamai ultimately wants to get urbanites out of skyscrapers and into tents. "One jacket is the same price as a tent – you can buy one or the other. I want to let fashion people understand that buying a tent and living in nature is an enriching and fulfilling thing to do," she says. "Eventually we will start increasing the population who likes camping."
She admits that converting westerners could be tricky. "The Japanese and European styles of camping are different. In Europe it's more like people are camping because they don't want to pay for a hotel. But in Japan it's more like a hobby, so it can be luxurious and high-end." There is an added cultural quirk, she says: "Japan is such a hi-tech country; we have got everything. But Japanese people enjoy being deliberately inconvenienced – that's why we like camping."
Yamai was recently promoted to executive vice-president of Snow Peak (her dad is the president) and now has a broad remit that involves "judging what project is for Snow Peak and what is not". Such ventures include shop openings, a burgeoning food-catering business that's being rolled out across the stores, and campsites and mobile homes. Next spring, Snow Peak will open a shop-cum-restaurant-cum-campsite designed by Kengo Kuma in the Japanese resort town of Hakuba. "There's a Japanese word i-shoku-ju, which is eat, sleep and wear. We want to offer these essential things."
Indeed, Snow Peak's greatest strength is in providing an all-encompassing brand that cultivates great loyalty. The company hosts 30 camping events every year in Japan, plus dozens in the US, South Korea and, soon, the UK. The biggest attract 3,000 campers; the Yamai family regularly participate. Meanwhile in its shops it holds workshops on how to erect tents and how to cook in the wild.
Yamai speaks of a "community" and the brand refers to its fans as Snow Peakers. The relationship feels like it's based on something more than transactions. Commentators often speak of the need for modern shops to provide "experiences" but many retailers struggle to do this in a way that doesn't feel forced. At Snow Peak it seems logical.
Yamai has grand ambitions. "Our goal is to become the most creative company in the world," she says. "Snow Peak can introduce not only products but also activities; through those we want to change people's lives, to heal people by reprioritising the power of nature." It sounds bold until you consider the good that comes from stepping away from Instagram feeds and city smog, and enjoying some fresh air. Perhaps, in time, more of us will choose a tent over a coat.