Essay / Japan
Process power
The Japanese fashion industry's dedication to perfecting production techniques has set the bar for manufacturing excellence. How did this celebration of the specifics come to define the country's exacting output?
Japanese clothing brand The Real McCoy's rose to fame in the late 1980s for its perfect replica of the Second World War American A-2 leather flight jacket, right down to the subtle bell shape of the front zipper and the exact number of stitches in each seam. In 2003, Visvim's Hiroki Nakamura took 18 months to develop the brand's first white T-shirt, which he only completed after sourcing super-long staple premium cotton from Egypt. Meanwhile, earlier this year, when Tokyo brand Aton wanted to create hoodies in unique shades, director Yasuharu Kuzaki called up highly skilled technicians to create the world's first natural dyes from rice stalks (a particular beige) and mulberries (green-blue).
This fanatical dedication to production details may seem absurd. Who would notice those slight gradations of colour or marginally softer fabrics, let alone count the number of stitches in a hidden inner pocket? Yet these practices are common in the world of Japanese clothing, where a fierce battle rages to see who can dive deepest into the minutiae of manufacturing.
This competition propels Japan's fashion industry forwards, helping it maintain its status as a forerunner for well-made clothes. The notion extends to consumers: Japanese shoppers are famous for demanding a peerless level of craft in their purchases (foreign brands are forced to up their game in order to succeed in the Tokyo market). As such, the "Made in Japan" stamp has come to represent not just desirable products but a guarantee that such goods have been made with a deep sense of care.
Why are Japanese brands and shoppers obsessed with sweating the small stuff? Government bureaucrats often attribute this phenomenon to an inherent disposition of the Japanese people, citing the term monozukuri – a pride in making things – as a national characteristic.
Looking further back though, it's likely that a soft spot for specifics derives from Japan's long embrace of the Confucian philosophy from China, which anchors ethical behaviour to a strict adherence to a set of rituals. This focus on procedure created a society where process is much more important than results. Details are the way to assess whether someone does things the "right way" and, more broadly, their level of dedication.
The Japanese attention to detail went into overdrive when the nation turned its gaze to western products at the end of the 19th century. "Since Japan is an island country it must imitate anything that didn't originally exist or wasn't developed at home," says Hirofumi Kurino, co-founder and creative adviser of Japanese retail group United Arrows. "So there has always been the crucial question of, 'How do you make a thorough copy?' It was this process of thoroughly copying the elements and details of the original material that ended up making Japan so detail-conscious."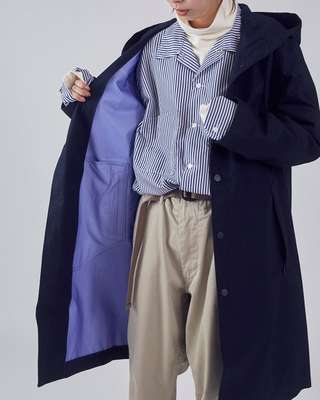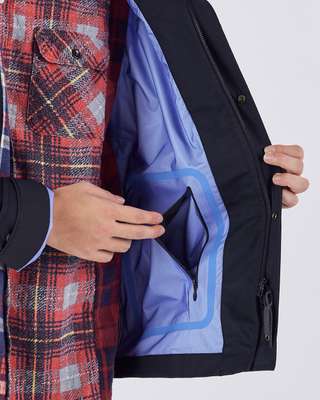 Ultimately the desire to make goods of foreign origin, such as clothes, whiskey or cars, put local companies in a bind. They could never achieve the authenticity that comes from being the originators so they focused instead on an "authenticity of production": an attempt to perfectly reproduce the original manufacturing techniques. Here, the way to measure success is through the specifics.
As Japanese brands pushed one another, their precision levels overtook those of their western counterparts. Case in point: the 1980s Japanese revival of selvedge denim. When US jeans behemoths sacrificed quality for mass production, small Japanese labels went the other way, experimenting with natural indigo dyeing, retooling spinning machines to replicate uneven textures and weaving the fabric on slower, narrower shuttle looms. The final product achieved better fades and a vintage look, all represented by the presence of a selvedge – the white finished edge on the cuff.
Today Japanese brands such as Full Count, Momotaro and OrSlow are considered to be the world leaders in selvedge denim. There's a great irony to the fact that even US jeans brands, from the originator Levi's to indie innovator Prps, use Japanese selvedge denim to make their most authentic models.
A similar logic – perfect replication – saw Japanese consumers embrace foreign ways of dressing. When the brand van Jacket introduced Ivy League style from the US in the early 1960s to give Japanese teens their own "youth fashion", the company converted the masses via extremely detailed guides in the magazine Men's Club. Articles offered precise direction on the size of trouser cuffs, lapels and hook vents down to the millimetre, and readers loved this instruction, as they were not able to imitate their older brothers or fathers to learn the look.
As the fashion market expanded, this level of pedantry became central to the editorial voice found in Japanese magazines. In 1980, when consumer culture had become more sophisticated, Men's Club was still offering readers multi-page articles with titles such as "Thorough Research on Pockets". The media created an environment where everyone believed that getting the details right was a crucial part of dressing up – and that they'd be judged for embarrassing deviations, no matter how small.
These days, many Japanese brands are not competing on avant-garde designs (putting aside obvious exceptions such as Comme des Garçons and Sacai) as much as in micro-matters. "Our garments may look the same as things from 10 to 20 years ago but when customers check the inside details they will start to ask, 'Wait, who designed this?'" says Eiichiro Homma, founder and managing director of menswear brand Nanamica. Authorship resides in the finer points.
Nailing the nuances becomes necessary in a crowded market. "I like basic and simple things," says Yasuharu Kuzaki, the dye-obsessed director of Aton. "So when I think about how to show difference, it's not about creating dresses in the latest glamorous style but creating a brand that's scrupulous about only putting things on sale after years of deep research and experimentation – on how to wash the garments so that they feel very comfortable and don't stretch."
Other fêted Japanese brands share a similarly dogged mindset. When the women's designer Maiko Kurogouchi decided to make bags out of the industrial material polyvinyl chloride, she had to push her factories into radical feats of technical innovation. The solution arrived in radio-frequency welding, which is normally reserved for sealing blood bags and life jackets.
Japanese brands are operating in an ecosystem rich in technical knowledge, production tricks and, crucially, access to factories with the patience for small-scale experimentation. Their rigorous way of working makes them perfectly poised to appeal to global consumers who are increasingly – and rightfully – encouraged to "buy less but better".
We'll never know for sure which pieces in our wardrobe will last forever but the more we pay attention to each item's laundry list of production detail, the more the Japanese mindset is becoming universal. It's tough to think of a more effective antidote to fast fashion and throwaway trends.
W David Marx, author of 'Ametora: How Japan Saved American Style', is an American writer living in Tokyo
Japanese brand fanatics:
1.
Tailor Caid
The bespoke suit tailor's Madison Avenue-styled suits and blazers have the exact proportions of their 1950s forebears.
2.
Scye
Unisex looks that are comfortable to wear thanks to pattern-cutting tricks learned from Edwardian tailoring.
3.
Tuki
The trousers brand researches historical military uniform, using it as inspiration for colours and shapes.
4.
Mame Kurogouchi
To gain inspiration for a recent collection, Maiko Kurogouchi took one photo and sketched one look in her notebook every day for three months.
5.
Aton
Yasuharu Kuzaki, the director of Aton, has exacting standards when it comes to colour. He uses natural dyes, which makes his job more difficult because plant-based dyes often result in duller colours. For a recent collection he called up technicians to create dyes from rice stalks and mulberries.