Regeneration / Japan
Root cause
One man is pushing for a rural return with a business-minded mix of hospitality and agricultural innovation.
Less than an hour's flight north of Tokyo lies the vast Shonai Plain, a fertile sweep of land in Yamagata prefecture that contains some of Japan's best rice fields. When Monocle visits, the crops have already been harvested and things are winding down for the year – but it still looks wonderfully bucolic. "It was all golden around here until recently," says Daisuke Yamanaka as he surveys the scene from the balcony of his hotel, Suiden Terrasse. He pauses before adding: "Yet some think this place is endangered and may not be able to survive."
The factors driving Shonai to death's door are familiar to all Japanese and indeed many countries around the world: as farmers age and young people show less interest in taking over agricultural businesses, rural areas are seeing alarming levels of depopulation, with only the older generation staying behind. "There is a lack of self-awareness in society," he says. "Everyone thinks someone else will sort it out one day."
But Yamanaka, 34, is having none of it. Instead, he has set up Yamagata Design, a company aimed specifically at revitalising the area. So far he has introduced the Suiden Terrasse hotel, a children's centre and a new approach to agriculture. Could this business-led direction offer a template for breathing life back into Japan's struggling rural areas?
The story behind Yamagata Design has an unlikely beginning. Before 2013, Tokyo-born Yamanaka was a complete stranger to Shonai and was busy climbing the career ladder at Mitsui Fudosan, one of Japan's largest developers. "I worked on many big projects. But one day it occurred to me: 'Do we need any more shopping centres in our country?'" he says. "I decided to do something that serves society more."
Searching for inspiration for his next move, he remembered that Keio University, where he studied, has an Institute for Advanced Biosciences in the Yamagata city of Tsuruoka and the father of a close friend was its director. Curious, he paid a visit. The institute was in the middle of endless stretches of paddy fields and he learned it was part of a larger Science Park that the city created in 1999 to attract research centres, tech start-ups and a new generation of residents. "It was all by chance," he says. "But I was inspired by these young people working in a mega rural place like this. With my background with Mitsui, I wanted to contribute from the private sector." Yamanaka quit his job in 2014 and convinced his family that this was where they needed to be. A month later they moved to Tsuruoka and, with an initial investment of just ¥100,000 (€830), Yamagata Design was born.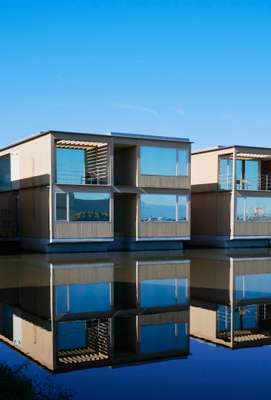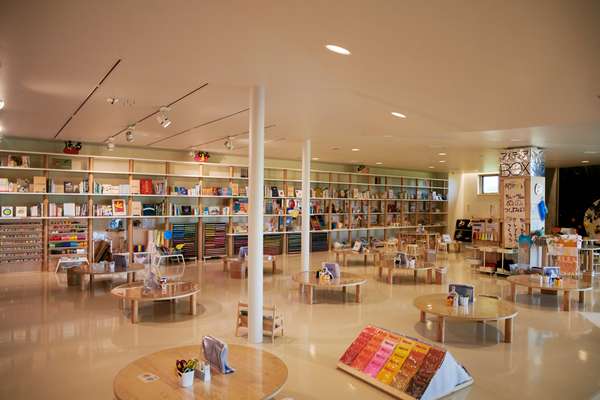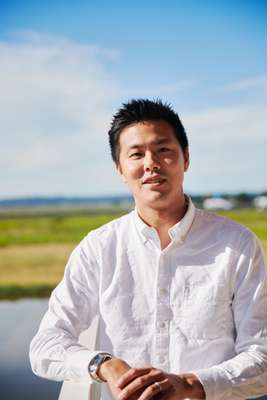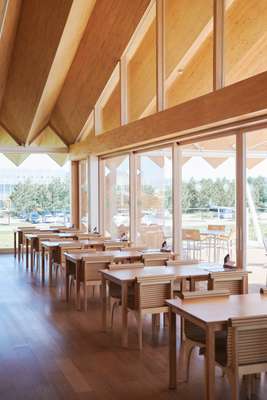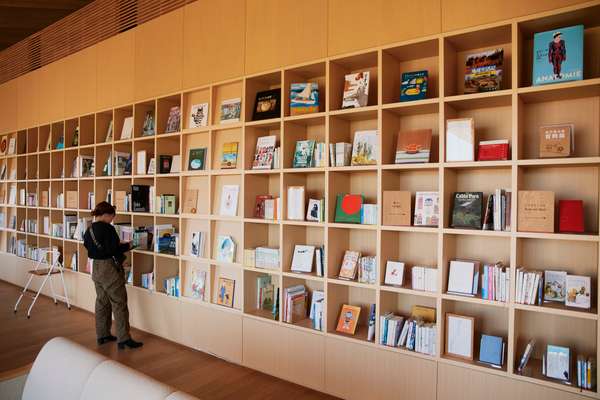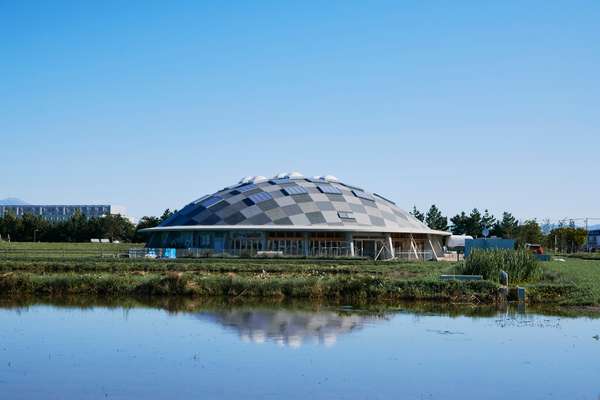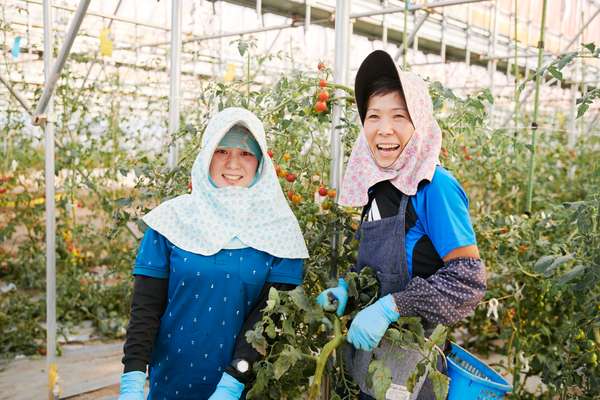 His first project was Suiden Terrasse. At the time the companies in the Science Park didn't have anywhere to accommodate visitors from Tokyo and elsewhere. Yamanaka figured that building a hotel would solve that problem and also provide a space with numerous possibilities for the 280,000 or so residents. "We're looking at the surrounding populations and economies and creating a market for them," he says. "By connecting with neighbouring economies we can create a quality rural society."
He commissioned award-winning architect Shigeru Ban and by summer 2018 the 143-room hotel was open. A low-rise complex that floats seamlessly above the waterlogged fields surrounding it, the hotel boasts a farm-to-table restaurant, a hot spring, a library space and a shop selling crafts. As a result it has become a destination for tourists from nearby regions and beyond.
Next door he has opened an innovative children's centre, Kids Dome Sorai, aimed at providing a creative playing environment. Also designed by Ban and relying heavily on natural materials, it has a 45-metre-long sloped terrain with a six-metre-high rope-climbing structure, as well as a spacious workshop with plenty of materials and tools for arts and crafts. The idea is to make the area more attractive for young families thinking about relocating. "This is a place where both children and adults can meet each other," says Yamanaka.
Key to making his plan work was getting residents invested. Before buying the land required, Yamanaka explained his vision to local farmers, while the municipal government connected him with the community to get everyone on the same page. And rather than bringing in money from outside, he sought financial support from individuals and companies in Shonai; he's raised ¥2.3bn (€19m) so far. "People started saying, 'Yamagata Design is working on our village, not just building a hotel,'" says Yamanaka. "It's critical to get the locals involved. We managed to make everyone forward-looking."
Now Yamanaka is focused on expanding in agriculture. "In five years it will account for half of our revenue," he says (the company doesn't disclose financial figures). "We want to make Japanese agriculture sustainable." His ambitious approach has won him even more support in the area. "It's really inspiring that they're trying to do everything: planning, farming and distributing," says farmer Takashi Kominami. "We are happy to see young people like him entering the industry," adds another, Kenichi Igarashi.
This part of the company is led by Hajime Soma, an expert in the field, and comprises 21 greenhouses that grow organic baby spinach and tomatoes that are then sold locally and online. Next year Yamanaka plans to buy 10 hectares of rice fields. "We'll make it work as a business," Yamanaka says.
One of the ways he plans to achieve this is by opening a school focused on organic farming, the Shonai Ecological Agri Design School, that he hopes will bring more young people into the industry. It opens next April and has been set up in partnership with Tsuruoka City and other regional companies. "We've already had university graduates from Harvard and Kyoto apply," he says.
Although there is no perfect recipe for rural regeneration, Yamanaka shows that, with determination and passion, it can be done. The company he started solo now employs 70 full-time staff with an average age of 35. Half of them moved or returned to Shonai. "People tend to think the top talent are overqualified to work in places like this," he says. "But the opposite is true. We live in a time where we need those people to challenge themselves in rural areas."
Tips for rural regeneration:
1.
Be on the ground.
Get out there and see things for yourself rather than directing things remotely from your city office.

2.
Listen to residents.
Get them engaged and on board so you share the same vision. Be sure to reach out to people at all levels, not just in the local government.

3.
Rediscover a local asset and capitalise on its strengths.
Think about how to maximise the potential of what already exists; you don't need to build new amusement parks or massive shopping malls to make an area more attractive.

4.
Remember who it's for.
Get local money involved where possible – these kind of investors are far more likely to stick around when things get tricky compared with those with no connection to the area.

5.
Think big and be patient.
Be ambitious but also remember that things can take time to come to fruition.
How to get here:
There are four flights daily from Tokyo's Haneda Airport to Shonai. For a longer, more scenic journey passing through the Japanese Alps and alongside the Sea of Japan, you can take the Joetsu Shinkansen from Tokyo to Niigata then transfer to the Inaho Express train.