Art / Tokyo
Showing their colours
Tokyo's contemporary-art scene (and collector base) is growing, thanks in part to a group of energetic gallerists with a passion for their country's creativity. We put four of them – and their key artists – in the frame.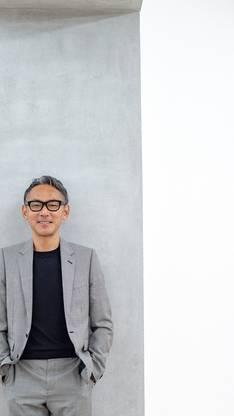 1.
Taro Nasu
The conceptual thinker
Taro Nasu is the kind of gallerist who knows that in order to shift perceptions and create new markets you need to take matters into your own hands. That attitude has accompanied him since his gallery's beginnings in 1998, when the space first opened in Tokyo's Koto ward. Back then there wasn't much of an established scene for contemporary art in the city. "That's why people of my generation started asking themselves, 'How can we improve things?'" he says. "So we all opened our own galleries. But it's still not enough."
Nasu spent the next 10 years in the quiet residential neighbourhood of Kanda before relocating to the Piramide building in well-heeled Roppongi. Here he's surrounded by many of his long-term colleagues and an important neighbour: the Mori Art Museum, an institution key to the city's contemporary-art reputation. "Tokyo needs a centre for contemporary art and the only option to build one was in Roppongi," he says.
Nasu and his peers' efforts are yielding results. Over the years a new pool of visitors – particularly younger ones – has formed. "It used to be that only otaku people [geeks] liked contemporary art," he says. He spotted the first signs of a shift in 2002 when the building his gallery used to be housed in had to be demolished and the complex organised one final exhibition. People came in droves. "I was so surprised to see the queues. It felt like something was changing."
Yet Nasu is not content with operating in a new-found comfort zone. Traditionally, Japanese collectors have bought conservatively – they prefer well-known names and are more likely to shell out for a painting over other media. But Nasu decided to follow his own taste and has committed to a cutting-edge direction for his gallery.
"I saw a lack of knowledge in conceptual art; many big figures hadn't been introduced properly in Japan," he says. "So 10 years ago I decided my gallery's direction would be conceptual art. It's difficult to do business but it's necessary for the market."
Even so, 70 per cent of his sales of both Japanese and international artists come from the local collectors that he now has on board. "It's not so easy to present blue-chip Japanese work but it's not a gamble to represent conceptual artists – it just takes some time."
---
Recommended artists:
Ryoji Ikeda
The 53-year-old lives between Kyoto and Paris, where he's collaborated with photographer Hiroshi Sugimoto on a project for the Paris Opera. His work is about making data visible; transforming something abstract into something concrete via the use of moving image and sound. The latter is so important for his work that he often calls himself both a composer and an artist.
From €10,000 (for the two-dimensional data visualisations) to €120,000 (for combined video installations).
Mika Tajima
Japanese-American Tajima lives in New York and her work deals with societal issues. After recording sounds in factories, offices or computer-server rooms, she visualises the noise through textile pieces. At Art Basel Hong Kong, Taro Nasu exhibited more than 15 of Tajima's works and sold them all.
From €20,000 to €90,000.
Takashi Homma
Having worked for i-D magazine in London, Homma's return to his Tokyo home helped him develop a keen eye and fresh perspective on the city. The series Tokyo and My Daughter is a highlight. "I think Homma's the next Daido or Araki," says Nasu.
From €3,000 to €45,000.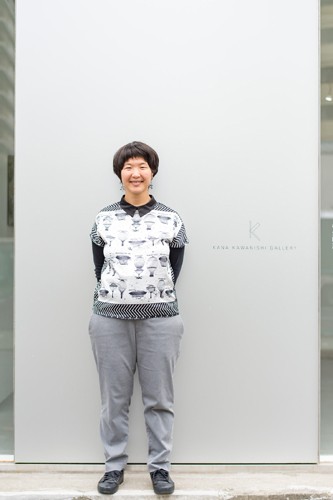 2.
Kana Kawanishi
An eye on emerging art
With her broad smile and short, irregular fringe, Kana Kawanishi is almost an accidental gallerist. Her career took a number of turns before landing her in a small space in the district of Shirakawa. She started off working as a manager's assistant for Tokyo label A Bathing Ape, before heading to an artist management and editorial office for four years. She also spent one year at an organisation that arranged loan agreements for old-master paintings by the likes of Vermeer.Then publishing: she's been at New York's Rizzoli for the past decade, first helping to get Japanese projects across the line, now as editor of various books.
It was while working with books that she had the idea for her own company. Kana Kawanishi Art Office was born in 2014 with the aim of connecting Japanese artists with global publishers; outings to the Frankfurt Book Fair yielded projects with the likes of Trademark Publishing. But she wanted to go further: "I realised I needed to start selling the works too."
At first she didn't think a gallery space (and the costs that came with it) would be necessary to represent her artists, whose work she was selling at art fairs around the world. Eventually, though, she capitulated. "If you don't have a proper gallery space, artists feel as if it's a one-night stand," she says, laughing. "They don't trust you solely to represent them."
After a stint in the Minami-Azabu district she settled on the current location in 2017 because of its proximity to the Museum of Contemporary Art. "It works for galleries to be next to a museum," she says. "It's efficient for collectors." Staying close to Tokyo's headline institutions is also why she opened another outpost (dedicated to photography) in Roppongi, not far from the Mori Art Museum. "A lot of foreigners stay in Roppongi – we wanted to benefit from that too."
Initially Kawanishi's roster was dominated by photographers. But today her list spans wider – with the exception of painters. Their pieces may be easier to sell but she finds it hard to connect with their work. Instead the only characteristic her artists share is a concern with what she calls "universal topics". Many of them are emerging or mid-career, aged between 20 and 50. In a context where few other galleries would take such a risk, she offers a fresh take on the future.
---
Recommended artists:
Atsushi Aizawa
Aizawa lives in Tokyo, is in his twenties and his work explores the vague border between the natural and artificial world. Originally a student of painting, he swapped the brush for a mix of materials, including barbed wire, that he combines in his installations.
From €550 to €2,500.
Hideo Anze
The conceptual work of this Tokyo-based artist often takes cues from the Fukushima nuclear accident. His photography makes the most of the flicker phenomenon caused by neon light. Many people would consider the appearance of stripes of light in a photo to be an error but Anze sees their beauty and portrays them as a reminder of the power outages that followed the disaster.
From €1,000 to €5,500.
Yoshiki Omote
Omote's sculptures highlight the beauty of the accumulation of layers. Now in his twenties, the artist, who resides in Tokyo, uses oil pigments on plastic resin, which he pours layer by layer into containers until they're filled. Once they've solidified he breaks the pieces to remind the viewers of the science of tectonics and to give a more tangible perspective on how the Earth was formed.
From €1,000 to €5,500.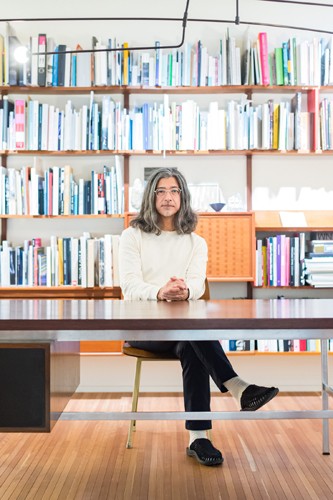 3.
Taka Ishii
The wandering star
Taka Ishii's odyssey around the Japanese capital in search of somewhere to settle with his gallery, is a parable of life in Tokyo and the city's penchant for destruction and reconstruction. Back in 1994 his gallery opened in the northern area of Otsuka, inside Ishii's family home. Next it moved to the waterfront spot of Shinkawa, inside a former warehouse that was soon sold and demolished by its owner. After that he hopped to nearby Kiyosumi to share a converted industrial space with five other galleries but, nine years on, the owner decided to turn the property into a condo for the upcoming Olympics. That's how Ishii came to join many other distinguished gallerists in a complex in Roppongi. But even here the wrecking ball beckons: in nine years the building is slated to make way for a new development.
Yet Ishii seems unfazed by his gallery's tortuous history, partly because he's shared much of the journey with other gallerists and friends – many of whom have landed here too. Whereas in some countries such proximity to competitors could be a threat, in Japan banding together is an advantage. "We've a small market so we're not competing, we're helping each other," says Ishii inside his handsome wood-scented office. "Being together is better for the collectors and for us; this way we can get a bigger space." His second-floor gallery may not seem huge to foreign eyes but such high ceilings are a luxury in central Tokyo.
Whether it's because of a lack of education or space, Japanese buyers have lagged behind foreign collectors, which is why 70 per cent of Ishii's sales are with international collectors. Many come to him for edgy pieces or top-notch photography (Ishii represents Japanese giants such as Nobuyoshi Araki and Daido Moriyama). Yet he hasn't given up hope on the domestic market, particularly as the past few years have been positive. "There's a new kind of Japanese collector in their late twenties or early thirties," he says. And though his roster of artists is only 50 per cent Japanese, Ishii has noticed a rise in interest from the country's collectors for their compatriots' work. "It's always been that Japanese collectors liked foreign artists whose names they knew," he says. "But lots of people are now supporting younger Japanese artists. It's no longer just Takashi Murakami."
---
Recommended artists:
Tomoo Gokita
This painter's black-and-white works, both figurative and abstract, are popular internationally – especially following a show in New York two years ago. Now in his forties, Gokita paints full time after working as an illustrator in the early 1990s.
From €27,000 to €180,000.
Ei Arakawa
Born in Japan, Arakawa has lived in New York for 20 years. His art consists of performances that often involve other artists. In one famous work he dances with another artist while holding a painting by postwar Japanese movement the Gutai group. His work has been sold to the likes of New York's Moma.
From €9,000 to €45,000.
Kei Takemura
Based on the memories of her life in Hokkaido, Takemura's work is melancholy and evocative. Now in her mid-thirties, she lives in Takasaki but grew up on Japan's northern island inside a house that was built as accommodation for athletes for the 1972 Winter Olympics. Her Tokyo home was destroyed to make way for new properties ahead of the 2020 Games. Her works, which are woven with hand-dyed silk threads, reconstruct the spaces of her childhood.
From €3,500 to €18,000.
4.
Tomio Koyama
Drawing on experience
A veteran of Tokyo's contemporary art scene, Tomio Koyama knows how to navigate the Japanese market with savvy choices. It was he who, at the gallery's inception in 1996, introduced the world to two of the country's biggest artistic exports: Takashi Murakami and Yoshitomo Nara.
Since then his artist selection has evolved and collectors call on him in the hope of scouting the headline acts of the future. "So many people ask me, 'Who is the next Murakami or Nara?'" he says, sat in his gallery just a floor above his colleague and friend Taka Ishii's. "Fifty per cent of the Japanese market still belongs to the big names: Murakami, Kusama and Nara."
The rest of the market, split between artists emerging and established, is filled with more affordable works. "Japanese artists are good for new collectors," says Koyama. While the domestic market has grown in recent years, the ripples coming from the Japanese scene have also started being felt abroad and are attracting new players into the fray.
Koyama's near neighbour, Galerie Perrotin, is a case in point. Building on outposts in New York, Seoul, Hong Kong and Shanghai, the Paris gallery has set up inside the Piramide building. "International galleries are waking up to the market," says Toyama. "The likes of Perrotin have different markets to the Japanese."
And Perrotin isn't alone. Berlin gallery König is opening a year-long pop-up space in Ginza, while New York's Fergus McCaffrey has opened in Aoyama. "The arrival of a foreign gallery is very helpful to let other people know [about the local scene]."
As for representing Japanese artists on a global stage, Koyama has undertaken his fair share of travelling. When we meet he has just returned from Paris's fiac. Next on the agenda are Taipei's Dangdai and Mexico City's Material Art Fair. The gallery has in the past taken part in New York's Armory Show and Art Basel Hong Kong. Earlier this autumn one of its artists, Cambodian Khvay Samnang, was selected to take part in Frieze's special performance section, Live, even though Koyama has now decided to stop participating in the London fair because, he says with a laugh, "It's edgy." Koyama knows how to play to his strengths. "We're a bit more conservative: there's a strong market for painting."
---
Recommended artists:
Kishio Suga
A prominent member of the mid-1960s art movement Mono-ha (School of Things), Suga is now in his seventies and lives in Shizuoka, a city that's famous for its onsens. Suga's influential installations are usually made using simple materials in order to offer different viewpoints on the mundane.
From €9,000 to €90,000.
Hiroshi Sugito
Fifty-year-old Sugito now lives and works in his hometown of Nagoya. He uses some of the tropes of traditional nihonga paintings to depict images that straddle the line between the abstract and the figurative. His work has been exhibited at key establishments in New York (where he once lived), Los Angeles, Berlin and London, as well as across Japan.
From €7,000 to €55,000.
Satoshi Ohno
Ohno works mainly in painting but he has produced some sculptures. The 49-year-old lives in Yamanashi, near Mount Fuji; these surroundings and the local countryside are a powerful source of inspiration. Although in the past Ohno mostly focused on the difference between the natural and the artificial, his recent colourful work is influenced by his proximity to the forest.
From €9,000 to €35,000.