We report from an idiosyncratic nation that has won us over with its quirky kerbside totems, drinks-filled vending machines, mascots and of course, shower toilets.
Golden balls
Rub here for good luck
There's plenty to delight on Japan's streets but one of the more unusual sights is the ceramic tanuki (racoon dog) statue. Placed outside shops and restaurants to bring success, these homages to the folkloric mischief-maker are distinguished by their massive testicles. The bigger the balls, the luckier the business, something believed to originate from the historic use of actual tanuki scrotums when making gold leaf. As the children's ditty goes: "Tan-tan-tanuki's balls, even if the wind isn't blowing, swing, swing, swing." All together now...
We'll drink to that
Vending approval
For any thirsty wanderer, Tokyo's vending machines are a blessing. Feeling parched after a little too much soy sauce? No problem! Around the corner there is probably a well-stocked machine selling everything from water to bottled beverages such as Miracle Body. Vending machines are so loved that they sometimes get their own opening ceremonies. On a recent trip to Yamagata we stumbled across two Coca-Cola-sponsored vending machines being unveiled at a sports centre. People came for speeches, the mayor's inaugural vend and the popping of the lid on a special-edition bottle of Coke.
Looking for Parisian pastries? Neapolitan pizza? Head to Japan
By Fernando Pacheco
During my first trip to Japan I was very excited to get the full experience: tasting the delicacies of the nation's cuisine, visiting the best record shops in Tokyo and taking my first Shinkansen. Yet little did I know that the "Japanese experience" often involves many things that aren't actually from within its borders at all.
At the food hall of department store Isetan, you'll spot many French pastries that are as tasty and delightful as those found in Paris. In fact, in their Japanified version – all delicately wrapped in beautiful packaging – they might even be better than their original counterparts, and there's a bigger selection to boot.
And it's not just pastries. Italian food is another Japanese obsession: the pasta and pizza here are entirely irresistible. Toast is taken very seriously here too: it's not at all a gimmick.
Then there's the amazing selection of Brazilian music. Browsing through bookshop Daikanyama T-site or Tower Records, I spotted albums by artists whose works it would be impossible to find in my São Paulo hometown. Ditto for excellent American vintage fashion: head to Koenji's secondhand shops for proof.
If you are wondering how Japan manages to do other countries better than they do themselves, it's actually very simple. Just apply the country's trademark perfectionism to foreign products, food and culture. No matter if you're dining at excellent Italian-Japanese restaurant Cignale Enoteca or tucking into a juicy bratwurst, you can be sure that they'll be just as good as the delicacies found in Rome or Berlin. Or, probably, even better.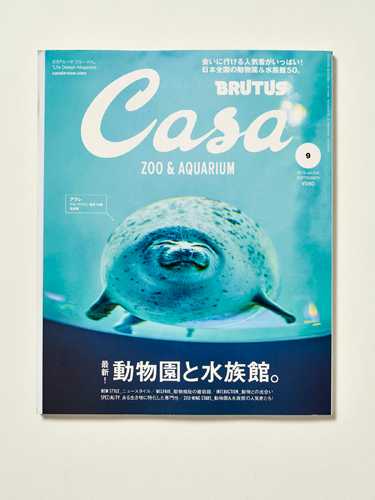 Read it and weep (for joy)
Japan is a paradise for magazine lovers. The best thing about the titles here are their encyclopaedic ambition – there is no fear of being too specific. Take one of the recent issues of Casa Brutus, for example. This zoo-and-aquarium special features every zoo in the country, detailing the animals you can see in each one of them. It even includes a small section on international zoos. Travel title Transit is another highlight: every issue zooms in on one destination. A previous edition about Brazil packs in mesmerising information, including graphs and stats about every single federal unit in the country. Other publishers should take note: give us depth and cute illustrations any day.
Most public entities in Japan proudly sport their own mascot. Some prefectures, such as Kagawa, have 40 to choose from (according to the occasion) but not all are blessed with the same cross-country popularity as our cover star Kumamon. We profile a few choice finds to give them their moment in the limelight.
1.
Funassyi
WHAT: A miracle pear fairy who appears once every 2,000 years.
ORIGIN: Created by a Funabashi City designer who wanted to make the city more "lively".
IMPACT: More than 50 businesses managed by pear farmers in Funabashi, and 30 restaurants, held an event in 2014 with an economic impact of more than ¥100m. Funassyi co-operated for free.
2.
Sento-kun
WHAT: A Buddha boy with deer horns.
ORIGIN: To commemorate the 1,300th anniversary of Nara Heijo-kyo, the ancient capital of Japan, in 2010.
COST: Nara City paid ¥5m to create this character, to the dismay of local taxpayers.
IMPACT: Since his creation the number of overnight stays and day trips to Nara has increased by 30 million, apparently.
3.
Chiitan
WHAT: An otter. He tried to become the unofficial representative of Susaki but the city distanced itself.
ORIGIN: Created by private company Kleeblatt.
BRIEF HISTORY: Looks a bit like Shinjo-kun, the official mascot of Susaki City. Chiitan was considered an honorary tourism ambassador until he started uploading violent videos on YouTube, which went viral.
4.
Chiba-kun
WHAT: A big red dog shaped like the outline of Chiba prefecture.
IMPACT: During the recent typhoon the mascot faced a backlash after posting upbeat tweets during the emergency.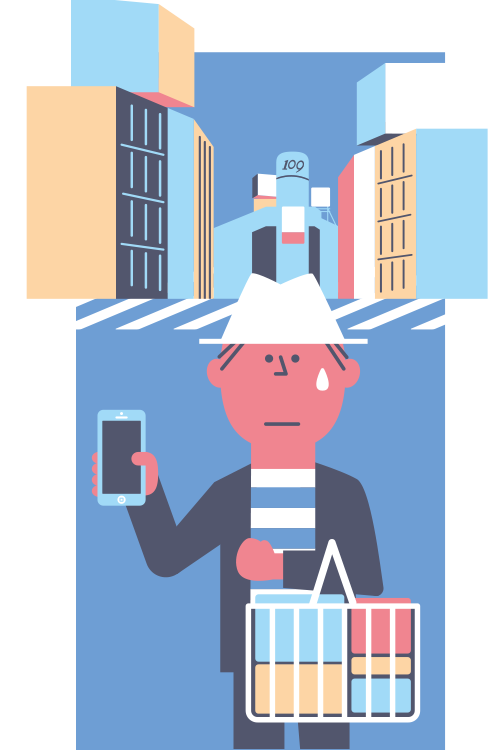 Flash that cash
The gentle appeal of hard currency
Standing in the middle of Tokyo's Shibuya – lights, adverts and jingles going off all around you – it's hard to believe that this apparently future-forward city and its many shops (beckoning punters at every corner) often only accept cash. Sure, you can pay with a credit card at department stores, chains and bigger shops but head down a backstreet and you'll soon find it much harder to settle the bill at small izakayas, bars and cafés without a wad of bank notes.
It may seem an antiquated way of going about things but Tokyo's reliance on hard cash says a lot about the nature of business (largely pint-sized and independent) here and prompts the question: is plastic that much more convenient?
Using the many cashless alternatives at our disposal – from phones to credit cards – often feels like an intrusion into our privacy; cash remains (famously) untraceable. And this writer learnt it the hard way: try piecing your expenses together when thousands of your yen have gone into all manner of vending machines, or been swallowed at smoky late-night whiskey bars. Tokyo is famously deft at making visitors part with their cash; where did all the money go?
Carry on flushing
Third time's a charm
Toto, the country's bathroom brand, rose to prominence in the 1980s with its now-iconic Washlet shower toilet. To encourage consumers to take a chance (or a seat) on them, the brand launched a marketing campaign asking people to try it three times before passing judgement. The result? It is now the number one shower toilet brand in the country. Toto is primed to take on the rest of the world and is confident that visitors enjoying a first, second and (hopefully) third Washlet experience will be sold – and boost Toto's all-important bottom line.
Hey, japan, nice cucumbers
Japan's biggest seafood export: sushi would be a good guess, right? Wrong. Try the humble sea cucumber: a black, slimy marine animal. Considered a delicacy in China, these phallus-shaped creatures are thought to have medicinal qualities and perform as an aphrodisiac. Chinese customers pay top whack for Japan's sea cucumbers, or namako. Mutsu Bay – on the main island of Honshu – is a premium producer. Local town Yokohama holds a sea-cucumber fair every December to coincide with the harvest and it has even trademarked its own namako. So next time you spot one on the seabed, consider having a nibble – you could be in for a treat.
Music to our ears
Tunes for tots
Every afternoon at 17.00, a gentle tune drifts up many of Tokyo's streets. "What is that?" your writer asked no one in particular. "Ah," responded MONOCLE's ever-alert Tokyo bureau chief. "That's the 'It's-time-to-go-home-children' music." Subsequent research revealed that the 17.00 bell (known less snappily in Japanese as shichoson bosai gyosei musen hoso or "municipal disaster prevention administrative radio broadcasting") is an audio fixture across all of Japan. If you're going to have to test an important piece of municipal security apparatus every day, the reasoning goes, then why not kill two birds with one stone and serenade the world's most independent and self-confident micro-citizens at the same time? Even the best behaved kids can use a happy soundtrack on their way home, it seems. Sadly I have to report that the same trick does not work with my own brace of unruly boy gaijin.