Architecture/Design / Global
Architecture/Design
Briefing
The CEO of furniture retailer Wohnbedarf previews the Milan furniture fair, plus a new gallery in Bolzano and a fuel stop in Navarra.
LeftRight Designs is a furniture business recently set up by Canadian designers, Pablo Pineda Willis and Joel Dunkley. Just graduated from Canada's leading craft and design course at Sheridan College, the pair handmake all their commissions at a Toronto workshop, including this bench designed from locally sourced white oak. Willis names Danish furniture designer Hans Wegner as his hero, so expect plenty of timeless designs from this duo keen to bring craft back to Canada.
The new building for the museum of modern and contemporary art in Bolzano, South Tyrol, with its soaring glass façade was designed by Berlin-based KSV Krüger Schuberth Vandreike. The Museion will have images projected on to its walls during the night, making it one of the first quasi-24-hour galleries. It opens on 24 May.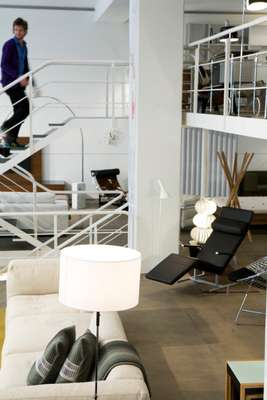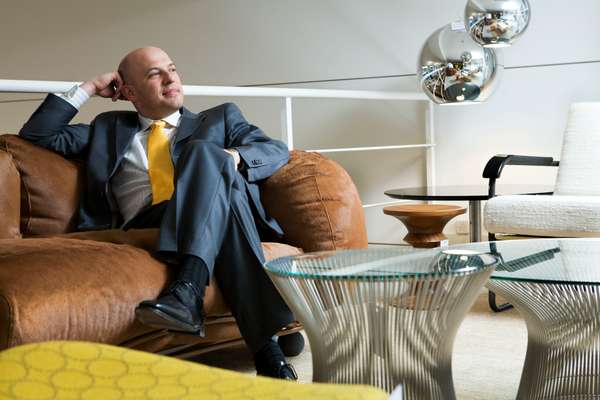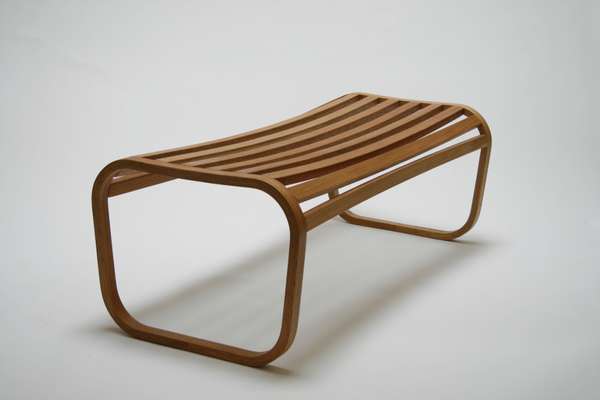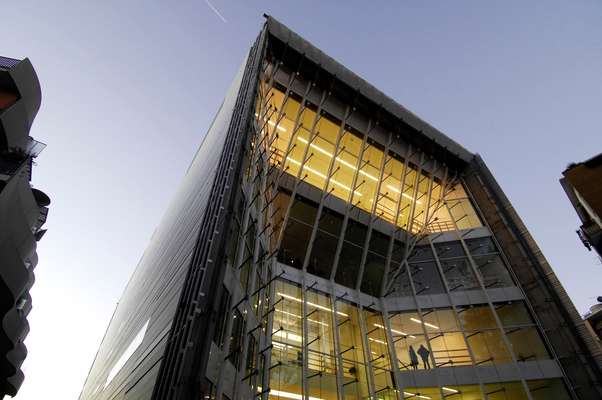 Milan: the buyer's view
Wohnbedarf, Zürich
In Milan it is the buyers, who are busy signing contracts and exchanging business cards with new designers and established players, that transform I Saloni into Europe's leading furniture fair. Daniel Schindler, CEO of Swiss-based furniture retailer Wohnbedarf, is a regular attendee.
"For me Milan is the most important fair in Europe; it is a big networking event," he says. Wohnbedarf was founded in 1931 and specialises in office and home furnishings. There is a large shop in Zürich designed by architect Marcel Breuer, which opened in 1933, and a franchise outlet in Frauenfeld. With 40 brands on the Zürich shop floor, expect to see iconic pieces from Edra, USM Haller, Vitra, Fritz Hansen, Minotti and Thonet, among others.
"We are quite an old company so if people come here they are looking for classical pieces of a very high quality," says Schindler. Around 95 per cent of all turnover comes from its bestselling German, Swiss, Italian and Danish brands. While other retailers often stock an erratic mix of products to cater to all tastes, we're pleased to see Wohnbedarf keeping its offer focused and discerning – even after 75 years.
At I Saloni, Schindler says he is looking forward to scouting out the new products, observing how they are displayed – no shoving a sofa in the corner for this retailer when the team returns back home. Like all savvy buyers, he'll also be spot-checking competitors – B&B Italia, Moroso and Cappellini are all on his hit list. He's excited about seeing the stand for Italian manufacturer Edra too. They are the "most creative" and have great display areas, he says.
Unfortunately, Schindler is also predicting the usual influx of copy-cat products. "I don't want to see all the copies but they are always there," he says. Sustainability and provenance are important ongoing trends. "Customers appreciate buying a chair when they know where the wood is coming from," he says.
Networking is still I Saloni's key activity – Schindler says his diary is filled with meetings. As the company plans to launch more shops, possibly in New York, I Saloni will no doubt prove invaluable for forging vital contacts.
wohnbedarf.ch