Fashion / Global
Fashion
Briefing
For the second part of our Workhorse series we profile Japanese zip maker YKK. Plus, a Q&A with the founder of Folk clothing, classics from Our Legace, and 10 Corso Como's new foray into South Korea.
Korea progression
10 Corso Como opens in Seoul
After teaming up with Korean textiles magnate Samsung Cheil, Carla Sozzani's legendary 10 Corso Como concept store and fashion emporium has now opened in Seoul. "The idea is to make it just as it is in Milan – exactly the same. Everything will be under the control of Carla Sozzani, the interiors and buying. Samsung Cheil is more of a financial partner," says head buyer Silvia Bertocchi.
Situated in the upmarket Cheongdam-dong district – known to locals as "Rodeo Street" – the 1,400 sq m space covers three floors, with a gallery on the second. It is the only shop in Korea to stock Azzedine Alaïa dresses and Philip Treacy hats. This season's highlight is an exclusive tennis collection, a Corso Como collaboration with Fred Perry.
Cheil industries is a subsidiary of the Samsung Group. Its partnership with 10 Corso Como is indicative of the company's desire to move away from its association with mass-produced textiles – a strategy implemented three years ago with its couture label, Derercuny (sold in 10 Corso Como Milan and Seoul).
Analyst for BNP Paribas Securities, Nick Hongig Ahn, says: "The high-end Korean apparel market is growing about 5 per cent year on year." The retail landscape is notoriously competitive, but potentially lucrative. Rumour has it that 10 Corso Como is already considering expansion to Mumbai or Macau.
Life and sole
Havaianas' Japanese editions
On 18 June 1908, a group of around 790 Japanese left Kobe bound for Brazil. They were mostly farmers who had contracts to work at the thriving coffee plantations near São Paulo. Today there are around 1.5 million people of Japanese descent living in the country. To commemorate that journey 100 years ago, Havaianas has brought out these flip-flops that will look just as good on Copacabana beach as with a pair of tabi in Tokyo.
Blazer trail
Our Legacy's future hand-me-downs
"The man who wears our garments is a quality snob but not a sucker for brands," says Bror Jockum Hallin, co-founder with Christopher Pierro Nying of the Stockholm-based Our Legacy label. Founded in 2005, Our Legacy produces timeless but modern pieces that fit in with the company's philosophy that wardrobes should be handed down from father to son. This blue blazer from its new collection looks sharp even after being crumpled in your luggage.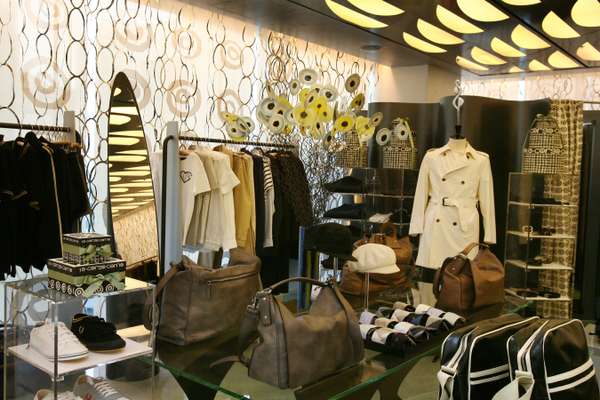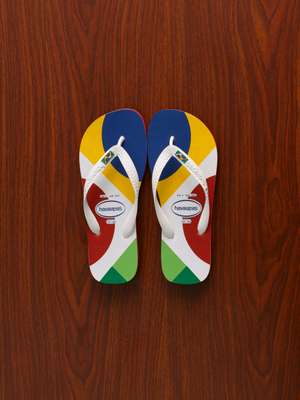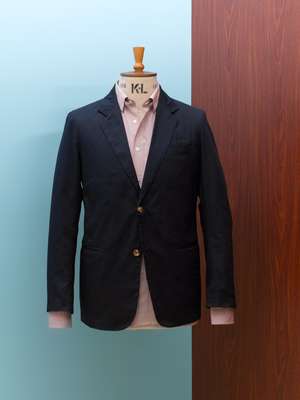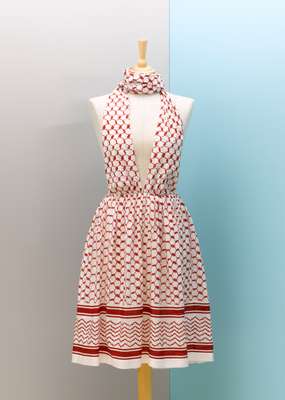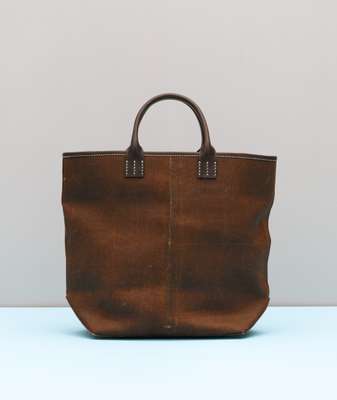 Q&A - Cathal McAteer
Designer and founder of Folk Clothing, London
Cathal McAteer's understated, classic and very wearable clothes used to be solely for Japan. Now with a shop on Lamb's Conduit Street, he has just rolled out a shop-in-shop at Liberty, the first label ever to do so.
Why Liberty?
They approached us. We are very careful to only supply like-minded retail spots.
What can we expect?
I scoured markets for odds and ends and reclaimed objects that would best embody Folk. Liberty were very accommodating.
How would you describe your approach?
I never rush into anything, and I'm not about to sell out. We are a timeless label, with the right detailing for our contemporary edge.
What next?
I'm working on my footwear label Shöfolk and also our vintage range, Old Folk.
Battle dress
Keffiyeh clothing by Nili Lotan
Israeli-born Nili Lotan started her own fashion brand in 2003. She insists that this delicate silk dress with Palestinian keffiyeh print "is related to conflict. But it's not a political statement." Spring/summer garments also come with traditional embroidery made by Bedouin women from the Negev.
Hold on to the past
A rare gem from Hitomonokoto
Only a limited edition of 100 SHIB bags have been produced by Tokyo-based gallery-cum-shop Hitomonokoto. These rare totes are made from the original sakabukuro – bags used as far back as the Edo period by Japanese sake brewers to filter the drink. Persimmon juice gives the SHIB its auburn sheen and even its lining is steeped in history. The red, blue and white material inside this particular bag is a Japanese fire-fighter's uniform from the 1950s.
Zip drive
In part two of our series, we profile a brand that keeps us all in our place
Quick quiz: what links a Louis Vuitton handbag, a North Face parka and an Astroturf pitch? Answer: they all use YKK zips. When it comes to fastenings, everyone beats a path to the Japanese brand's door. YKK has been making top quality zips since 1934 and now makes 10 billion every year.
The company has had only two presidents in its 74 years: founder Tadao Yoshida and, since 1993, his son Tadahiro (above right). In the early days it was known by its full title – Yoshida Kogyo Kabushikiaisha – but the catchier YKK was soon being stamped onto pull tabs. It's the most ubiquitous brand in the garment business.
In 1976 Tadahiro Yoshida set up an architectural products division in Singapore, YKK AP. It is now a core segment of the business, manufacturing windows, shutters and doors, and generating sales of ¥391bn (€2.5bn) a year.
Tadao Yoshida had a stroke in 1987 but he continued to work until his death in 1993. "My father was a great man," says Tadahiro. "He used to say, 'No one prospers unless he renders benefit to others.' It was his view that even though ours isn't a consumer product, it's an important component and it has to function perfectly."
Today, YKK has 118 affiliated companies operating in 70 countries. When Yoshida opened YKK's first factory in China in 1992 he was surprised to discover that the brand was already well known there – and being counterfeited. The company doesn't only make zips; it also makes the machines that make the zips, and the basic materials that make up the tape, teeth and sliders, so it can tailor products for each client.
US manufacturers favour high-­tensile metal zips that can withstand even the largest posteriors; European designers love monofilament polyester zips, which sit discreetly in delicate frocks (and make for seamless Astroturf pitches). For Louis Vuitton, ykk developed a suitably deluxe zip with a monogrammed tab and 360-degree coating. "It looks beautiful from every angle," says Yoshida, proudly.
White fantastic
Heavyweight trainers by Gram
Gram is designed by Anna Stenvi, a graduate of London College of Fashion, and Alexis Holm, who started making shoes while working as a buyer for Tiger of Sweden. Their new white leather trainers are called 395g (all Gram's shoes are named after how much they weigh) and combine classic looks with running-shoe lightness. The 395g shoe comes with replaceable heel and toe parts to "limit over-consumption and involve the shoe-owner in construction," says Holm.