Kimono maker / Kyoto
Master of the robes
A decade ago it was rare to see a pair of Tokyo teenage boys out shopping in kimonos. But attitudes to national identity are starting to change. Genbei Yamaguchi's new collection for United Arrows is targeting this shift in mood.
As the 10th generation of a respected kimono and obi-making family in Kyoto, Genbei Yamaguchi is pioneering a change in direction for the ailing industry. While kimonos have long been associated with the most traditional aspects of Japanese culture, Yamaguchi is acquiring a reputation as an iconoclast.
A new collaboration with the Japanese retail group United Arrows recently resulted in a Japan Fashion Week catwalk show in which his company, Kondaya, showcased its first collection of men's modern kimonos. From abstract Pop Art style prints to swirling calligraphic motifs, held together with a rainbow selection of coiled obi bands, the collection heralds a new direction for Japan's kimono.
A stream of Yakuza-inspired models, with slicked-back hair, tattoos and black sunglasses, swaggered along the catwalk dressed in the eclectic collection of 58 ­exquisitely crafted kimonos. Catwalk ­appearances were made by a string of Japanese celebrities, with acclaimed modern dancer Min Tanaka delivering a swirling performance in a patchwork kimono, and Hayato, the K1 Max finalist kickboxer, modelling a turquoise and black striped design.
"I'm not obedient, I do not follow the rules," says Yamaguchi. "I am aiming to show the world how beautiful and powerful modern kimonos can be. What I want is to bring kimonos back into fashion."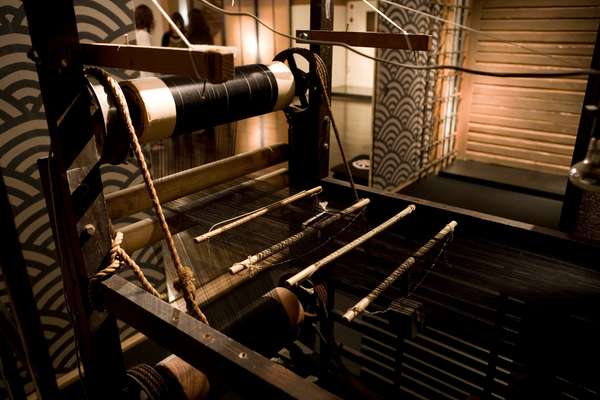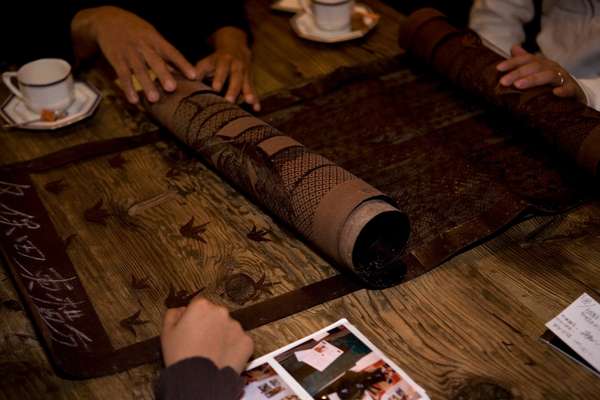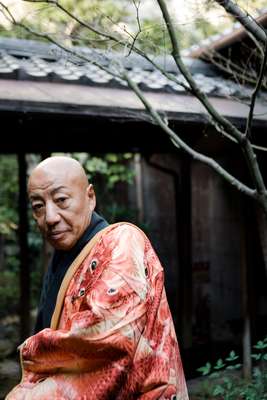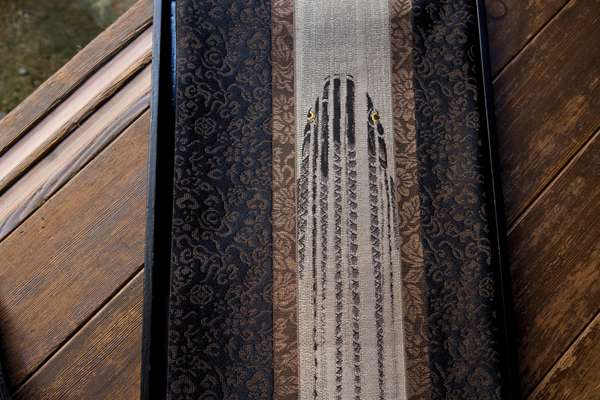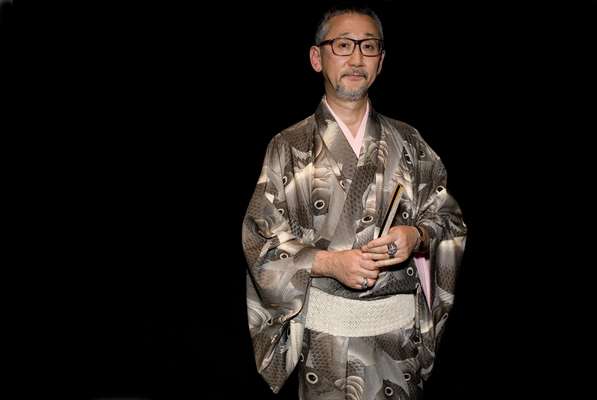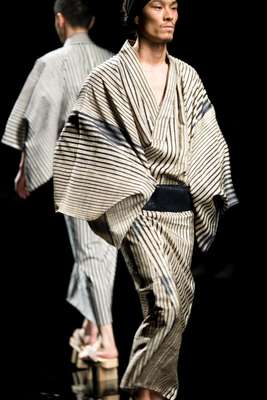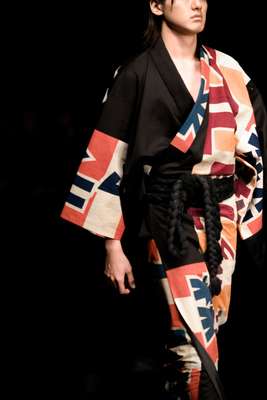 Yamaguchi's ancestors founded Kondaya in Kyoto 270 years ago, dressing Japan's high society in immaculately finished kimonos. Since he took over 27 years ago, his aim has been to entice a new generation back into the kimono.
Given its decline, this is no easy task. Once worn by everyone, its popularity has steadily shrunk since the end of the Second World War. Usurped by western fashions, Japan's male kimono-wearing community has dwindled to 5 per cent of the population.
Seated at a tea table surrounded by painted sliding screens in his serene Kyoto home and HQ, Yamaguchi expresses his desire to encourage men of all ages to embrace the traditional kimono in the modern world. Elegant in a signature black kimono with a delicate white spider-web motif and flash of scarlet lining, he says: "Commercial forms of kimono making are most common now and the traditional art of making kimonos is dying. It's very sad, particularly as Japanese men look so elegant in them. It suits their natural style."
While his kimonos vary wildly in shape and texture, they share a common trait: a defiance of conventions. In his new collection, there is the silver leaf fabric "burnt" in a secret technique by Tokyo-based artist Narumi, accessorised with a 5m snakeskin obi. Another consists of a brilliant swirl of orange fish, a tie-dyed effect achieved by using more than 100 pieces of paper with intricate stencils.
While the fabrics are firmly rooted in the 21st century, links with the kimono's heritage are not severed. One bold blue-and-white striped print is a take on fabric worn by government rebels during the 17th-century, in the early decades of the Tokugawa shogunate. Another is a dark green unisex kimono modelled on the style of Toyotomi Hideyoshi, the daimyo who unified Japan in the 16th century.
The kimonos are handcrafted by a team of more than 50 artisans in Nishijin, an area of Kyoto long associated with the textile industry. But with craftsmen ranging in age from 60 to 93, Yamaguchi expresses concern about the future. "We say that artisans peak at 75 when they make the best kimonos of their life," he says. "In five or 10 years from now, the kimono-making world may be in difficulty as these artisans are getting older."
But some Kyoto families are keeping the tradition alive. Ryuichiro Tamura, 68, is an obi-maker alongside his son. Tamura followed in the footsteps of his father Hidejiro who spent 87 years honing the same craft until his death aged 99. "I have been making obis for 56 years as I started at the age of 12," says Tamura. "What I enjoy most about my work is seeing a customer wearing a finished kimono in a perfect fit."
According to Osamu Shigematsu, the chairman of United Arrows, it is the perfect fit of the new collection that will herald an overdue revival in the fate of the kimono: "We want more men to start wearing kimonos as they are so easy to wear," he says. "Kondaya's kimonos are the perfect combination of fashion and traditional craftsmanship. We are hoping this will help keep the kimono alive in Japan."
Yamaguchi's kimonos are available in these United Arrows stores: Harajuku for Men, Tokyo; Harajuku for Women, Tokyo; Shinsaibashi Midosuji, Osaka
1738 Kondaya is founded in Kyoto
1838 Kondaya HQ, a traditional wooden machiya house, is built
1980 Yamaguchi takes helm at Kondaya
1981 Designs his first collection of obi – for a traditional Noh production
1980 Becomes creative director of kimonos
2003 Kondaya wins the Japan Inter-Design, Design Award
2008 Yamaguchi launches a kimono collection for United Arrows