Florianópolis / Santa Catarina
Park life
The state of Santa Catarina in Brazil is booming, luring firms with its fortuitous location and skilled labour force. And Florianópolis, its capital, is regarded as one of the best places to live in the country.
A decade ago it was only surfers and affluent tourists who descended on the island city of Florianópolis each summer. Today, the capital of Santa Catarina in southern Brazil is in the midst of an economic boom. As well as holidaymakers, the region now has a year-round influx of multinational CEOs, property developers, white-collar workers and investors.
It is the young entrepreneurs, such as 37-year-old Tarqüínio Teles, director of Hoplon, a games software company in Florianópolis, who are propelling the city's growth. In his office at the Alfa Technology Park, nestled in forested hills a 10-minute drive from the city centre, Teles is fine-tuning a multiplayer online game that will soon be launched worldwide. He founded the company eight years ago with three university friends. Today, it employs 72 staff and has attracted big-name partners such as IBM. Hoplon is just one of 40 thriving incubator companies in the technology park, which offers start-up enterprises office space with cheap rent and free administrative support.
Created in 1993, it is now the most profitable technology incubator park in South America, generating €100m a year. "I predict that the Brazilian games industry will be an economic powerhouse in three to five years' time, and Florianópolis is leading the way," says Teles. The city's incubator companies and its 350 hi-tech businesses are fuelling the local economy and are the driving force behind the city's new-found prominence as an IT hub.
Foreign investors are eyeing up the city's dynamic high-tech companies as potential acquisitions, and setting up regional branches in Florianópolis, keen to tap into the large pool of skilled graduates that are being churned out from the state's high-ranking universities. "There is huge potential in the telecommunications and IT sectors here. The sky's the limit. And there's a qualified workforce to back it up," says American-Brazilian Peter Collins, CEO of Cordia Brazil, a global communications service provider.
The island city, connected to mainland Santa Catarina by two bridges, is also famed for its quality of life. Ever since the UN's Human Development Index in 2006 ranked Florianópolis as the state capital with the highest quality of life in Brazil and the fourth best city in the country to live in, people have been flocking to the island. Its population has almost doubled during the past eight years, now at over 400,000 inhabitants.
"Floripa [as the locals call it] is what Rio de Janeiro was 20 years ago, with a village atmosphere and little crime," says Collins, who moved from New York to Florianópolis a year ago. A growing number of high-tech workers are moving from the often polluted and gridlocked metropolises of São Paulo and Rio, while some are opting to live part of the week on the island, commuting to major cities by air. A similar pattern is emerging in the rest of the state, which has the lowest murder rate in the country.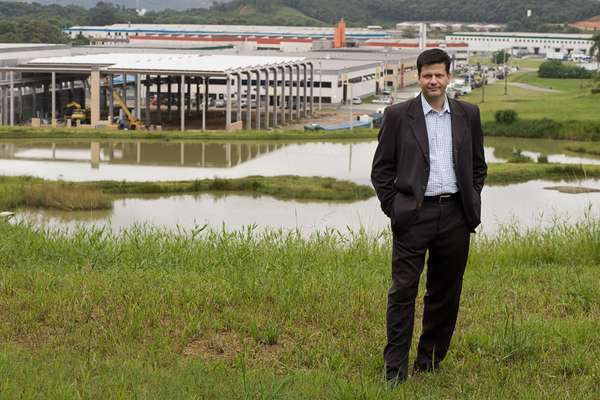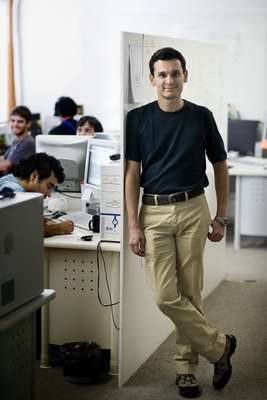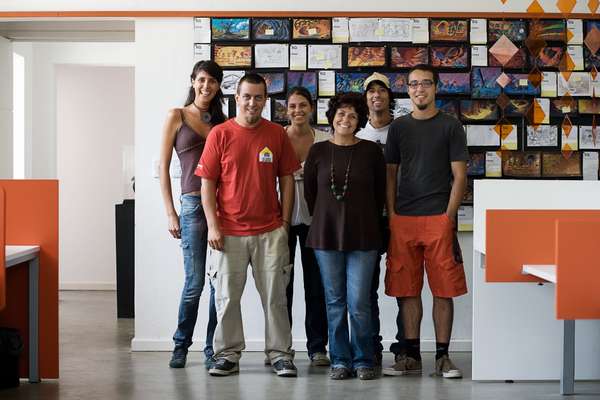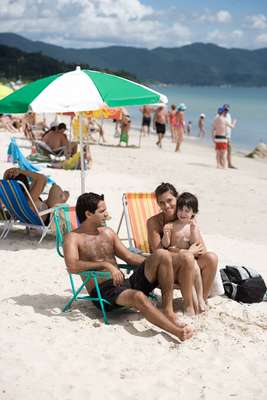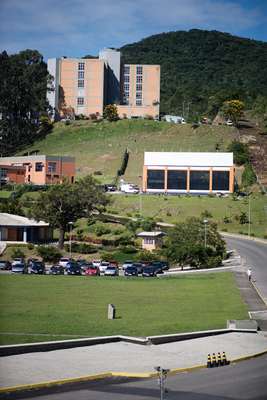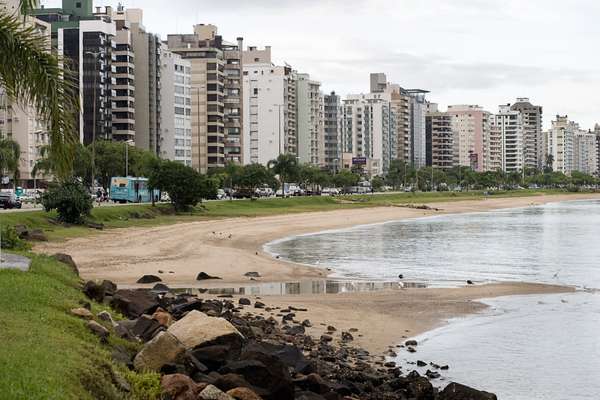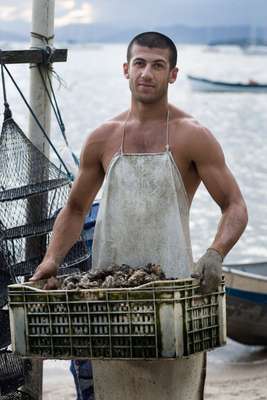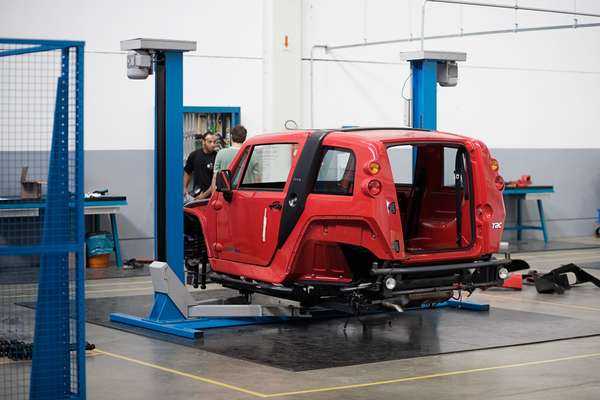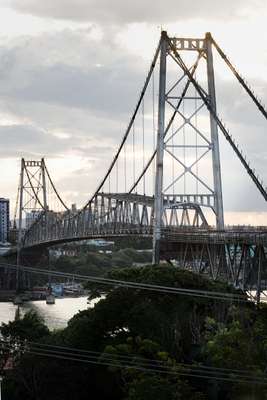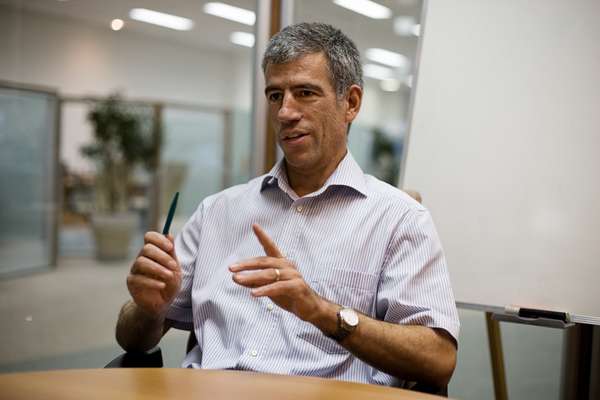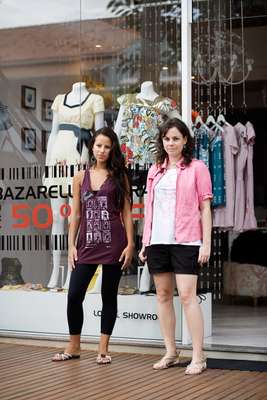 Improvements in infrastructure are also pulling in new investors. In the south, around $1.1bn (€700m) is being spent on widening motorways along the so-called Mercosur corridor. Freight railway lines are also being expanded, while two ports are being built, largely to cater for the growing demand for soybeans, one of Santa Catarina's main exports.
A three-hour drive north from Florianópolis through lush landscape and well-manicured farms lies the Perini Business Park just outside Joinville, the largest city in the state. The Italian-owned business condominium is home to some 50 companies, from leaf tobacco merchants to car manufacturers. "At first it was difficult to get foreign companies to even consider Santa Catarina. But when I start talking about the state's good water and energy supply, its three well-equipped ports, cheaper labour costs, and its excellent local technical colleges, many end up changing their minds," says Jonas Tilp, manager of Perini Business Park. Bühler, a Swiss-owned company that provides technology for the food industry, relocated its São Paulo office to the business park two years ago, partly to take advantage of Santa Catarina's strategic location in the Mercosur trading bloc, which includes Argentina, Paraguay, Uruguay and Brazil.
"Santa Catarina is well-positioned in the Mercosur region, halfway between São Paulo and Buenos Aires. Also, Joinville is safe. My children can play outside," says Paul Burkard, director at Bühler. Joinville's residents can also enjoy performances from the Bolshoi Theatre School, the only branch outside Russia.
Over the last three decades, the state's economy has increased by 340 per cent and the state of Santa Catarina, roughly the size of Ireland, boasts a GDP (€29.5bn in 2006) that is greater than the GDPs of Bolivia, Uruguay and Paraguay put together. Its timber, food and textile industries generate the greatest wealth. The government's pine tree reforestation programme and the planned pipeline that will join the existing Bolivia-Brazil gas pipeline crossing the state are seen as key investment opportunities.
Multinationals already based in Santa Catarina, such as WEG, Whirlpool, and Siemens, which recently opened its second regional office in Joinville, will soon be joined by General Motors. The car giant plans to build an engine plant in the state by the end of next year. Many locals attribute growth to the legacy of Italian and German immigration during the 19th century and a widespread policy of decentralisation that has promoted accountability and decreased corruption. These German traits of efficiency and punctuality have also helped the state's growth as an economic hub.
"Decentralisation is key to the state's development. It brings us closer to the government and encourages local people to meet local needs, which in turn makes people more creative," explains Romualdo França, president of the Santa Catarina Department of Infrastructure.
Back in Florianópolis, the city's showpiece development project, Sapiens Park, is underway. The 1.2 million sq m site 25km from the city centre will house a nature reserve, business and technology clusters, universities, interactive museums and apartments. It is billed as one of the first urban biosphere reserves in the world, promoted by UNESCO as it reconciles conservation and sustainable development. By 2020, the project aims to generate an estimated 30,000 jobs and $1bn (€640m) in annual revenues.
"It's hoped that the park," says Leandro Carioni, executive manager at Sapiens Park, "will show that population growth and urbanisation can be met with innovative sustainable development that allows people to live in harmony with one's environment."
Many locals start the day with a jog along the city's long and well-kept waterfront promenade. The city's many cycle routes, leafy streets and pedestrianised centre make Florianópolis a pleasant city to walk or ride around. And, the city feels safe. Its 100 beaches mean that most tastes are catered for, from surfing and sand dunes, to nudist beaches. There are excellent oysters to be had, farmed locally in Santo Antonio, which supplies 80 per cent of all the oysters consumed in Brazil. Most of the numerous seafood restaurants are run by local fishermen and have lake and sea views.
Animaking, a leading animation production company, relocated its offices from São Paulo to Sapiens Park six months ago. It is the first business to move into the park and it is hoped other film and media companies will follow, creating a dynamic arts hub. "The park is an exciting enterprise and a new concept in living and working that we wanted to be part of and there are qualified people in the city we can work with," says Animaking's art director, Paulo Conti. Joana Bocchini, the company's financial director, says, "Floripa is a wonderful city to live in. It's more relaxed and less stressful than São Paulo. It's better to be nearer to nature for creativity."
During the high season (December to February) the city's population swells with Brazilian and Argentinian tourists, causing heavy traffic on coastal roads. Getting around over longer distances is best by car, as the city's bus service is limited and usually involves changing. The airport is a 20-minute taxi ride from the city centre. Rio de Janeiro and São Paulo are a two-hour and a 50-minute flight away respectively. To cater for the growing numbers of tourists visiting Santa Catarina, a new terminal is being built at the international airport, which is set to receive up to 2.7 million people a year; twice the current capacity. By 2012, Florianópolis will boast a new tram system, which will run along the Hercílio Luz suspension bridge (currently being repaired) and connect with the city's buses.
Recently, major property companies, including Brazil's largest estate agent Lopes Dirani, have set up offices in Florianópolis, eager to exploit the buoyant property market. In some parts of the island, property prices have risen tenfold in the last five years. Brazil's jet-set have their second homes in Jurerê International beach, where houses can fetch up to €1m. Luxury residential apartments with sea views are currently being built there. The island's southern area is less developed, where it is still possible to snap up a beach house for €40,000, while a one-bedroom flat in the city centre costs around €35,000 and rents are around €160 a month. Large office space in the centre is in short supply.