Konstantin DuMont / Köln
Press for change
Publishing dynasty MDS is growing faster than at any time in its 205-year history, but the man leading its charge into the digital arena is determined that the firm stays close to its founding principles.
The guest list for Alfred Neven DuMont's 80th birthday party last year was impressive. Over an afternoon at the Ritz-Carlton Hotel in Berlin, Germany's political elite joined publishing colleagues in honouring the lion of the DuMont Schauberg publishing dynasty. The chancellor, Angela Merkel, gave a speech praising his service to German journalism in the post-war years.
Also in attendance was his 38-year-old son Konstantin Neven DuMont, who, together with his cousin Christian DuMont Schütte, 50, has begun to emerge from behind the august patriarch's shadow to steer the 205-year-old house into the digital age. "We had a time when we still worked together," says managing director Konstantin, who joined the company in the 1990s. "And I think we learned a lot from each other."
In a period when the German newspaper industry is consolidating, the Köln-based M.DuMont Schauberg (MDS) is both solidifying its strong regional base and embarking on an expansion course unparalleled in its history. In the past two years, Mds has bought a majority stake in the national Frankfurter Rundschau newspaper, taken out shares in a local television broadcaster and in the highly regarded Israeli newspaper Ha'aretz (see Monocle issue 10), and launched or invested in numerous websites. "I think these acquisitions have brought M.DuMont Schauberg ahead by a quantum leap," says Axel Bartholomäus, whose agency monitors buyouts on the German publishing landscape.Since its completion in 1998, the prominent steel and glass building in which DuMont has its headquarters has had to adjust to changing requirements. New space has been created for online editions in the newsrooms of the Kölner Stadt-Anzeiger and the tabloid newspaper Express, the house's journalistic pillars. In 2007, digital content and sales represented 10 per cent of MDS's €650m turnover."In five years, we want it to be 25 per cent," says DuMont.
To that end, DuMont has launched an online social networking portal, Stadtmenschen.de, helped launch the regional site Kalaydo.de, and bought stakes in the alternative search engine Oneview.de. In January of this year, Mds purchased LizzyNet, a website aimed at young women.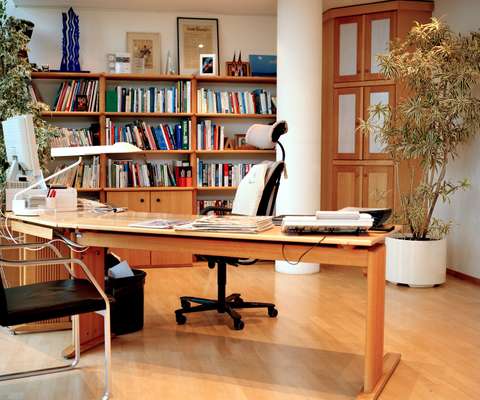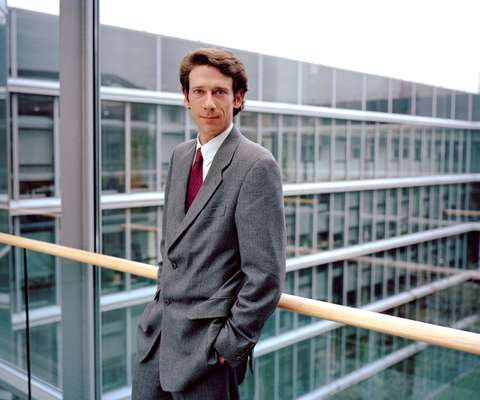 "We're sort of trying to do a little bit of everything, so that we don't miss the train," says DuMont, who was educated at a journalism school on the US West Coast but has a decidedly New York drawl when he speaks English. For all its recent digital forays, MDS is still committed to building on the strength of its newspaper brands.
The company's purchase of the struggling Frankfurter Rundschau in July 2006 raised several eyebrows, as did the decision to change it from broadsheet to tabloid less than a year later. But the title has responded by showing improved circulation. Internationally, DuMont's purchase of a 25 per cent stake in Ha'aretz (see Monocle issue 10), one of Israel's most respected papers, showed the company's desire to establish a foothold in foreign markets, says Bartholomäus. But Germany continues to be its bedrock.
"It's important to show our customers that if they want to market something, they can't do it without us," DuMont says. "And when the money goes from traditional media to digital media, we're there to collect it." Despite its investment activity in the last two years, DuMont wonders if it is enough. With the help of outside capital investors, the publishing house could arm itself better for the future and offer stiff competition to German publishing powerhouses such as Holtzbrinck and Axel Springer. "It's been fast in the last year, but we need to grow faster," DuMont says.
Still, the rapidly changing German newspaper landscape is not always a welcome place for foreign investment. Though profits are improving, Mecom, a London-based media group, in February 2008 encountered a journalist-led mutiny at the Berliner Zeitung, a title it bought in 2005.
DuMont, who considers Rupert Murdoch's work "morally foul", prefers to rest the future of his father's empire on sound family structures. These foundations allowed MDS titles to provide critical check to both the conservative leadership of the "Bonn Republic" during the 1970s and 1980s, and the political tumult of the post-reunification years.
"The reason families like ours can survive for so long is because of our sense of social responsibility," he says. "I'd rather be smaller and stand for certain values than grow like hell and not be able to look myself in the mirror."
M.DuMont Schauberg has stakes in the newspapers Kölner Stadt-Anzeiger, Express, Mitteldeutsche Zeitung, Frankfurter Rundschau and Israel's Ha'aretz, the websites kalaydo.de, dumont-neue-medien.de and lizzynet.de, the Center.TV television company, a book imprint, and a calendar company.
1802 The Schaubergs, together with Nicolaus DuMont, acquire the Kölnische Zeitung
1876 Kölner Stadt-Anzeiger launches
1964 The Köln tabloid Express is launched
1991 MDS takes over Mitteldeutsche Zeitung, the renamed former Communist party paper
2008 Expansion continues with local broadcasting and further websites