Thomas Demand / Berlin
Reality bites
German artist Thomas Demand's talents lie behind the camera. Known for his extraordinary lifelike model sets, which he builds and shoots, Demand extends his love of good presentation to his food, too. We meet him at Berlin's Cantamaggio, where he dines regularly as he cannot cook and loves the ritual.
"I chose this place as the setting for my last meal because I've been coming to this restaurant since I moved to Berlin in 1996. It didn't have tablecloths when it opened and, for me, it was the only place in Mitte that served decent food.
The reason for this is because there is a theatre out back and the owners along with theatre-goers were upset at not being able to find a proper restaurant close by. So the boss, Noemi, decided that this restaurant should serve the best pre-theatre food. Eventually tablecloths appeared and the cook got even better. I always eat the pasta or the risotto. I never cook at home, I haven't for 20 years. So I end up going to a restaurant every night.
Another great thing about this place is that the food is delicately composed. I think presentation is very important, but once you become aware of it, it gets in the way. You immediately find a way into the subconscious through presentation. In the first fraction of a second you want to know more about what is presented. On the other hand, if presentation is too heavy – and there are plenty of artists who don't know the stopping point – the subject becomes dead. Take a great photographer like Mario Testino. Sometimes his work seems overdone; it becomes too sweet and you understand it too quickly.
I come from Munich. If I wanted to live in a German city and not be an artist, then that's where I'd live. It's the best city – for location, for food, for everything. But as an artist it's impossible because it kills your creativity. You could make a life there as an artist without producing any work at all. It's not challenging; there's no tension on the street, nothing. But food-wise I was very well served in Munich, even as a struggling artist I had rich kid friends who would take me out to dinner.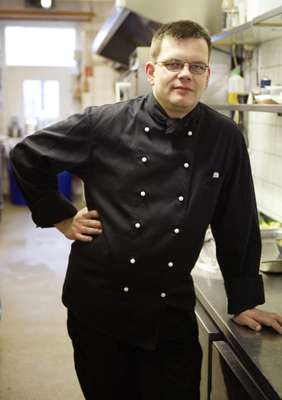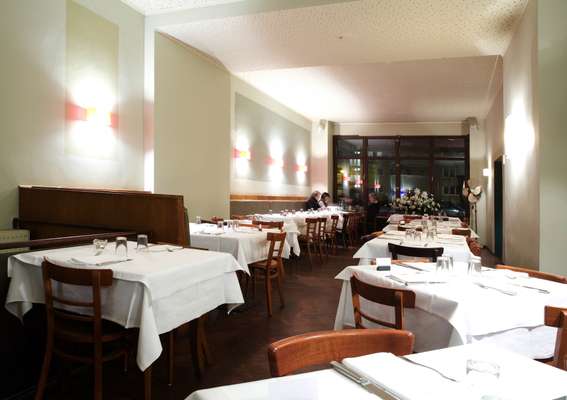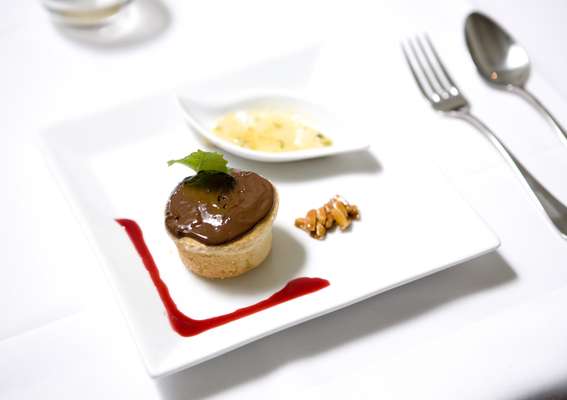 In those days when I had to cook, I hated it. Cooking isn't a waste of time, it's just a waste of time when I try. Certain people do certain things very well so they shouldn't bother themselves doing other things. The main problem is when I go to the supermarket I get complete amnesia about what I want to eat. I stand in front of the display and it's so miserable that I give up immediately. It's not like in Japan or the States where there's a supermarket culture. Here the food's all packaged and doesn't look like anything.
As an artist, whether you're successful or not, you can create anything or nothing and nobody cares. Absolutely nobody. So, what helps me to get in the swing is to find certain rituals.
Every artist searches for that particular ritual, because everything else is so free-floating. Somebody may call, or nobody will call. You never know whether you will have an idea on any given day. Therefore rituals are important.
I go swimming and eat out every day. I don't do lunch, I just have breakfast. I have an apple and then I go swimming and to dinner and then I go back to the studio. It makes things really grim for my girlfriend because I hardly ever go to the cinema or elsewhere with her.
I may be the worst person to ask about food because I just eat it, and I eat it too fast. I'm always the first to finish. And I talk as well. So at my last meal I'd talk the most and eat the quickest! I'm not sure who I'd invite. If this were my last meal on death row, then I'd have to invite the judge who ordered my execution! I'm not sure otherwise. My mother? No. She doesn't know anything about food either!"
Cantamaggio, Berlin
Once the location of a GDR food co-op, Noemi Anastasi opened Cantamaggio in 1994. At the heart of Berlin's burgeoning Mitte district, it immediately attracted actors and directors from the nearby Volksbühne. The international art scene, including MOMA curator Klaus Biesenbach as well as celebrities in town for the Berlin Film Festival, come for its minimalist décor, attentive low-key service and Italian-influenced food.
Alte Schönhauser Strasse 4, 10119 Berlin-Mitte; + 49 30 283 18 95; cantamaggio.de
Munich-born Demand moved to Berlin in 1996 after studying at Düsseldorf, Paris and Goldsmiths College in London. He handbuilds model scenes of cultural or political relevance and takes eerily real-looking photographs of them. For example, an office cubicle or Saddam Hussein's hideout in Tikrit, Iraq. His work was the subject of a retrospective at New York's Museum of Modern Art in 2005. In 2007, he was selected by the Fondazione Prada, which commissioned several projects. His work is on display at Japan's CCA Kitakyushu Project Gallery until 30 May. His show at the Hamburger Kunsthalle, Camera, runs until 6 July.
Starter
Red-mullet confit on a seaweed salad with roasted sesame seeds
Main
Halibut stuffed with dried tomatoes and ricotta on a horseradish risotto with a shellfish foam, on a bed of passe-pierre
Pudding
Coconut muffin filled with white chocolate and ginger with milk chocolate icing and mango foam