Travel / Global
Travel
Briefing
Italy's Malpensa airport loses out to Rome, Taiwan's airline face turbulent times and Japan re-enters the regional aircraft market.
Pity the residents of Italy's Piemonte and Lombardia regions. Despite being the engines that drag along the nation's economy, they have never quite enjoyed the airport they deserve. When Malpensa opened for business in 1998, it already felt slightly dated with its heavy architecture and was unlikely to become the business traveller's favourite hub.
Poor design and baffling way-finding signage aside (see our feature on the importance of good navigation in Monocle, issue 12), the airport gave Italy a second major hub to serve not only flag carrier Alitalia's far-flung destinations, but to also accommodate a host of new airlines to serve a potential market of 17 million-plus passengers in the region.
When Alitalia announced last year that the bulk of its long-haul services from Malpensa would be suspended and that their focus would be fixed on Rome as part of its restructuring programme, groups ranging from the airline's unions through to regional mayors protested. When Air France-KLM announced they would be taking over the airline, business groups thought the first thing that they would do is reverse the single hub decision.
However, at the time of press, the prospective owners are still sticking to Rome – as well as worrying about Mr Berlusconi's election-motivated campaign pledge to scupper the whole deal.
So where does all of this leave Malpensa? Air One has announced that it will launch its first long-haul, trans-atlantic services and will likely work closely with Lufthansa. When we quizzed Lufthansa on its intentions, it told MONOCLE to "watch this space", as northern Italy is already very important to them.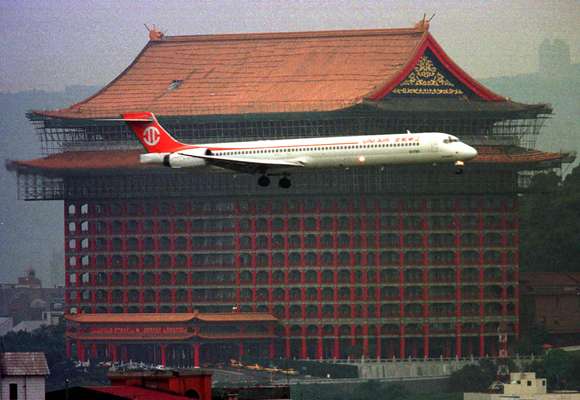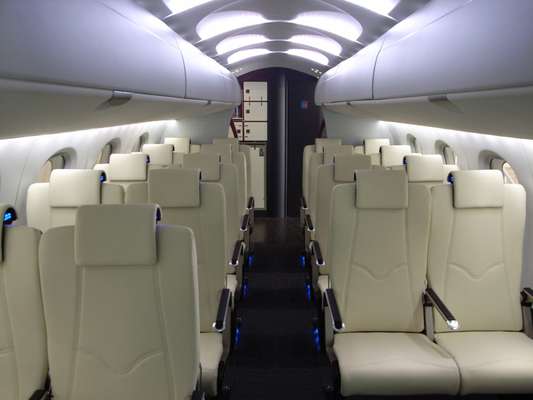 For long-suffering Alitalia passengers, a few Lufthansa A340s deployed on key routes would certainly be a welcome jolt for the companies at the heart of Italy Inc.
What the analysts say
Alessandro Capuano
Analyst with IG Markets
Alitalia's value is almost zero and Air France-KLM has come up with the best offer, although the value has gone up because Berlusconi has been saying that he has found other investors. I would be shocked if anyone else would come up with an offer. Berlusconi is simply saying this to win votes. You know they'll close down Malpensa and move all operations to Rome if Alitalia is sold, so Belusconi is trying to win votes by claiming that he has found other investors. It's all very messy from an investor point of view.from an investor point of view.
Luca Peviani
Partner and managing director of Italian hedge fund management firm P&G The unions have found support now with Berlusconi and that's why they are increasingly unwilling to soften their position. But what the unions have requested is unacceptable to any private company. If the buyer can find an agreement on the questions of labour, services and Malpensa, if these obstacles can be removed, the new company could become profitable straight away. Less than €1bn is needed to get Alitalia on its feet again.
Yan Dercoles
Analyst at Oddo et Cie
Air France-KLM is the only likely company to restructure Alitalia. It's the only group ready to do this. The Italian government has the option of restructuring on the one hand and of developing the carrier on the other. But, quite frankly, there is no other option for the Italian government. At least €1.4 to €1.5bn will be needed in the next two years and another €2bn in top of that to develop the airline further. That's a lot of money. The official statement from Air France-KLM is that they'll let around 1,800 workers go but the real figure is probably closer to 5,000 to 6,000 if you include all the maintenance employees.
These are desperate days for Taiwan's domestic airlines. Soaring fuel prices are forcing them to raise fares as they unsuccessfully struggle to compete with the 299km/h bullet train. The high-speed rail route began the 345km run from Taipei to Kaohsiung in January 2007.
During the past year domestic airline passenger numbers fell by 26.6 per cent to 6.32 million, while 15 million people travelled with Taiwan High Speed Rail. This year the bullet train is expected to carry 30 million passengers.
For the airlines, possible bankruptcy beckons. UNI AIR dropped its Taipei-Kaohsiung service in March as passenger numbers on the route plummeted. The airlines are desperate for direct flights to China which could start in July. But this may prove to be more of a death knell than a panacea as they would be competing with the Chinese. Sometimes it is simply better to quit.
The Fullerton Hotel has joined Raffles as one of Singapore's premium stays. The hotel is on the water in the city's financial district and close to Collyer and Clarke Quays. Sino Land, the owner, is developing the bay area with a project called Fullerton Heritage. A second property, the Fullerton Bay Hotel designed by Hirsch Bedner, will open in early 2009. Residences, retail and restaurant venues will open soon after. Sino Land has assured authorities that the development will complement the nearby colonial buildings – hence the name.
The regional aircraft market is about to get a bit more interesting now Japan has decided to re-enter the ring with the MRJ – Mitsubishi Regional Jet (see Monocle issue 9). While the country hasn't had a commercial airliner of its own for over three decades (remember the YS-11?), Japan is no stranger to the commercial aircraft business. Aircraft ranging from Bombardier's Q400 turboprops to the much-delayed Boeing 787 rely on companies like Kawasaki and Mitsubishi to provide everything from fuselages to wing components.
Having recently secured ANA as the launch customer for the 90-100 seater, Mitsubishi will be going head to head with Bombardier's C Series, Embraer's established 190 aircraft, Sukhoi's Superjet 100 and China's ARJ21.
Due to start service in 2013, a first glimpse of the mock-up in Nagoya revealed an aircraft that plays up its Japanese roots. In the galley Mitsubishi's designers have worked with black and red tones of lacquerware and have carried this through to glossy seatbacks. In line with ANA's announcement that its 787s will boast Toto washlets in first-class, the MRJ also features washlets in the forward and aft toilets.
"We want people to know this is the MRj from the outside as well as the inside so we've even made the cockpit windshield look like a ninja's mask," says a spokesperson for Mitsubishi Heavy Industries. The MRJ will need ninja tactics to break the Canadian-Brazilian duopoly in this sector.