Observation 2 / Global
Dummy run
As adolescent entrepreneurs embrace Canada's gig economy, the training of babysitters is undergoing a growth spurt.
Calamity strikes on a recent wintry afternoon in Toronto during a training course for would-be babysitters. "The head's fallen off!" yelps one of the young students, having just beheaded the practice doll that's in her charge. "Don't worry," says instructor Sarah Falconer, gently, before clicking the head back into place.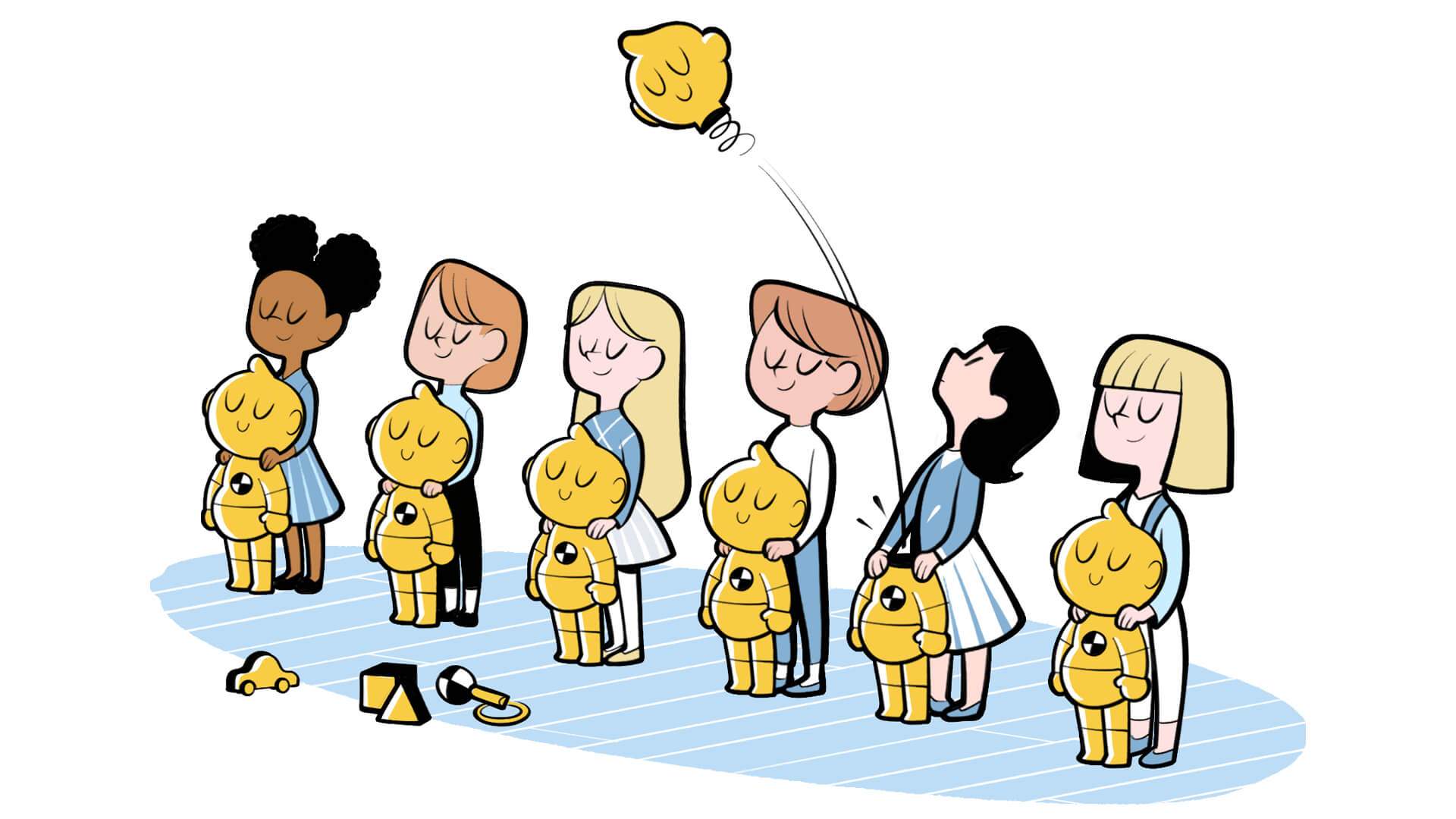 Today's session, for young people aged between 11 and 15, is being run by the Canadian Red Cross, one of several organisations to have increased training for babysitters. This is because babysitting is undergoing a boom in Canada, where the so-called gig economy is flourishing among teenagers. A recent study by Vancouver-based polling firm Angus Reid Institute found that almost 50 per cent of young people were engaged in some kind of informal employment and that babysitting was the job that had risen the most in popularity among the demographic since 2014.
"Demand is very high," says Aryan Sekhavati, who is co-ordinating today's sessions on behalf of the Red Cross. "There are a lot of things published online about babysitting and first aid but I don't think any of it is as good as learning in person."
Some of the students seem flustered by the deluge of information. "I didn't know that so much could go wrong when you're babysitting," says 11-year-old Abi. "But I'm much more confident now."
The first-aid classes held here address everything from choking to poisoning (how to prevent them, that is), and from burns to broken bones. A section on leadership teaches the would-be babysitters how to earn and command the respect of their infant. The act of making money as a babysitter is also included in the course: the day's closing session is "The Business of Babysitting".
"Teenagers sometimes get a bit of a bad rap," says Falconer, noting that there is no legal minimum age in Canada (as in most countries) for when children can start looking after other children. "But these classes teach things such as being responsible, caring and kind, and how to look out for other people. It's good, too, because it teaches the adolescents how to gain the trust of the children and their parents. And that's an important skill."
"It's important that you don't lose the kids," says Abi's friend, Alyssa, who's 11. "You need to know where they are," she adds, frankly, as she waits in line to collect her certificate; she's passed today's course with flying colours. She and her counterparts here today can expect to earn anything from ca$14 to ca$20 (€10 to €14) an hour for their newly minted babysitting skills.
"We've all been kids ourselves so we'll know what to do," says 12-year-old Marina, piping up proudly at the end of the day's tutorials. She's referring to the most important quality she and her fellow students will bring to their babysitting duties: "We know how to have fun."