Airport Retail / Global
Duty calls
More people than ever are flying, which means more shoppers pondering a buy before boarding – but how can retailers rise up and meet soaring customer expecations?
Airports are bursting with more retail opportunities than ever before. Airlines transported an estimated 4.3 billion passengers in 2018, up from 4 billion in 2017. And while the sector is developing quickly, in many airports the offer remains dull, flat and uninspired. The sector has long been a subject close to monocle's heart: we opened our very own outpost in Hong Kong last year, so we know our stuff. Read on for our rundown of the airports, trends and trade fairs you should set your stall by this year.
---
1. Experiences
Immersive environments and temporary installations are increasingly vital to attract footfall. Travellers might be a captive audience but dated spaces and products are a turn off. lvmh has done well with its "time capsule" exhibition featuring archive objects that tell the fashion house's history.
2. Destination-focus
Airports are cottoning on to the demand for locally produced products as souvenirs, with Greek beauty lines such as Apivita and Korres in Athens, wooden toys from Swiss firm Schweizer Heimatwerk in Zürich and Vietnamese chocolate by Marou in Hanoi.
3. Travel-retail exclusives
Limited editions can spur a sale. Italian eyewear giant Luxottica has been releasing special products exclusive to duty-free stores for years, while personalised airport gifting, such as engraved luggage tags, is on the up.
4. Zero waste
Sustainability continues to rise on the agenda (see opposite). Across its 340 global locations, travel-retail giant Heinemann has reduced single-use plastic bags by 70 per cent. In London's Gatwick, Starbucks is trialling free reusable cups that can be returned throughout the airport.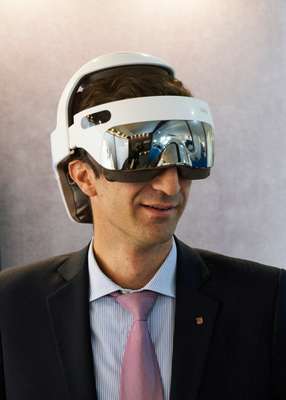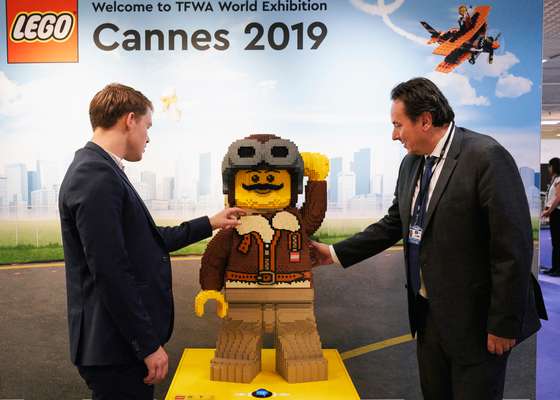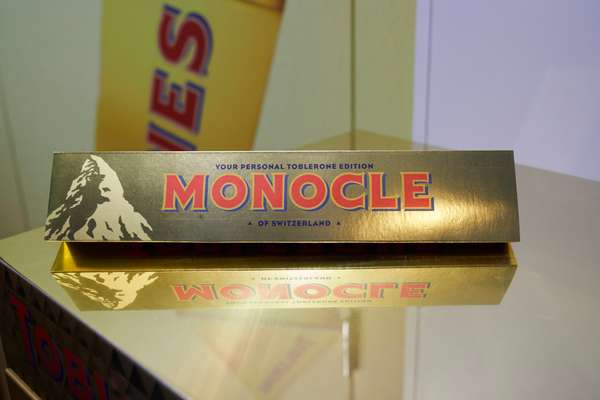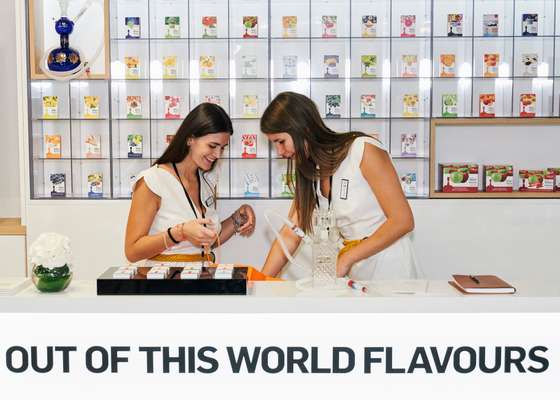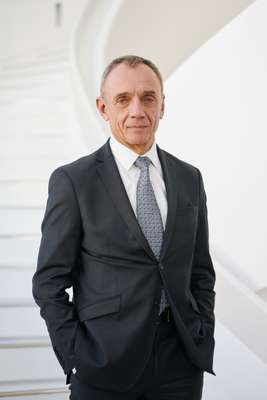 5. E-commerce
Passengers increasingly expect to be able to pre-order items online as well as shop in store. The Dubai Duty Free online catalogue, for example, lists 15,000 items and sees an average pre-order value of €455, while in-flight ecommerce tools such as Airfree offer the possibility to collect purchases online upon arrival.
---
It's odd to see men in suits talking serious business over gaudy Haribo gummy bears and chunky Toblerones. But then the treats are not there merely to sweeten discussions, they are actually the subject of negotiations. Add technology and tipples and it's a typical scene at Cannes' annual Tax Free World Association trade fair, which gathers some 12,000 travel-retail professionals, from ferry operators to retailers, to discuss the global duty-free shopping landscape.

Besides attracting retail giants such as Mondelez and lvmh, the summit is also a place to discover smaller artisanal brands seeking to expand into new markets, particularly airports.

"Air-transport figures are growing exponentially," says exhibitor Yeolan Delapenha, director of travel retail at beauty brand Moroccanoil. "Airport retail offers an unparalleled opportunity for brands to get into the hands of consumers worldwide."
---
03.
Places to learn from: most profitable duty-free spots
1. Incheon Airport
South Korea
The airport saw record sales of €2.2bn in 2018, fuelled by the opening of a new terminal and increased passenger traffic from the Pyeongchang Winter Olympics. To stay on top, duty-free shops were opened near to baggage carousels in both terminals.
2. Dubai International
United Arab Emirates
Ninety million passengers pass through Dubai International every year while travelling between Asia and Europe, generating sales of €1.8bn in 2018. Dubai Duty Free has invested in high-end retail and attracted boutiques by Furla and Christian Dior. There is also a concierge shopping service at the Emirates business lounge and an extensive ecommerce offer.
3. Singapore Changi Airport
Singapore
The opening last year of the connected (non-duty free) shopping mall Jewel Changi has created competition for the airport's retail offering – but it might boost footfall in the long run. In 2017 the airport reported sales of €1.7bn.
---
04.
How to boost sustainability
"It's an industry trend that can no longer be ignored," says Chris Morriss, managing director of UK-based Concourse Display Management, which has worked with clients such as Moët Hennessy, Lacoste and the French travel-retail operator Lagardère.
"Arguably the biggest opportunity facing the travel-retail industry is to move from a linear model of 'take, make, dispose' and transition to a new circular model of 'recover, reuse, recycle'," he says. "We create things like short-run decorative boards from paper pulp and other waste, which at the end of the promotional lifecycle can be collected and reused in the next brand campaign. We also developed ReStore, a service that passes retailers' unwanted furniture on to charities or organisations in need. Recently, when Lagardère closed one of its stores at Singapore's Changi Airport, ReStore helped it repurpose old shop fittings into donation boxes for a local food bank."
---
05.
Q&A
Alain Maingreaud
President, Tax Free World Association
What is the current state of the industry?
While much high-street retailing across the world is struggling, duty-free sales are experiencing a steady growth as more and more people continue to take to the skies and seas. Asia Pacific is now the largest duty-free and travel-retail market by turnover. Much of this growth has been led by 18- to 30-year-old Chinese, 40 per cent of whom now travel abroad three to four times a year. The level of investment in air travel has been phenomenal, from the new Istanbul airport to Beijing Daxing International Airport. It presents a wealth of new opportunities for airport retail.
What are the current trends in duty-free retail?
We are seeing plenty of technology, such as ecommerce and AI-based augmented-reality tools in make-up retail. Although online initiatives are underpinning much growth, travel retail excels in creating memorable shopping experiences that can't be replicated in the digital realm. Millennial shoppers value experiences over just buying things.
What is the biggest challenge ahead for the industry?
Climate change and sustainability. It's important that the industry takes a collective and proactive approach, developing innovative solutions that allow us to continue to grow but in a sustainable way.