Travel briefing / Global
Rest assured
Whether you'd plump for an oasis of calm in Cuba or a remarkable fjord-side conversion in Norway, we've got your getaway plan covered.
Unlike some of the neighbourhoods beyond its borders, Habana Vieja can feel like a film set: children holler at one another from balconies while a mixture of Soviet-built Ladas and older US-made cars navigate the narrow streets, dodging produce carts in the shadows of colourful colonial buildings. The action never seems to cease – until you enter Gardens.
Phil Winser, one of the brains behind New York restaurant The Fat Radish, and his friend Jamie McDonald drew inspiration from Marrakech's historic riads when they opened this four-room hotel in 2019. Built around a lush, breezy interior courtyard on the upper floors of an early 20th-century home, Gardens is a welcome respite from the bustle.
Whereas other hospitality projects import materials such as paint and light fixtures, Winser and McDonald sought the help of Habaneros: carpenters built handmade furniture, ceramicists created custom tiles and artists, including Damian Aquiles and Alejandro Piñeiro Bello, filled the space with original works. "Many people aren't able to see the forest for the trees, to realise what is already here," says McDonald.
Gardens is a restoration effort that leaned on the savvy and skill of the surrounding community. The result, complete with round-the-clock staff and home-cooked breakfasts, is a space that is uniquely Havana but wholly unlike anything else in the city. Cuba offers visitors a chance to escape from a world where connectivity and productivity take centre stage – and there's no better place to feel liberated than in the reading room or among the abundance of greenery in Gardens' courtyard.
gardenshavana.com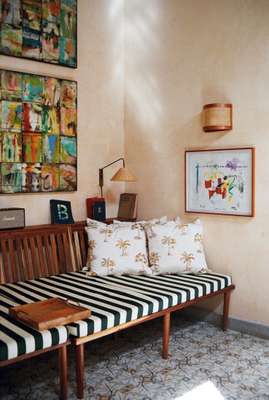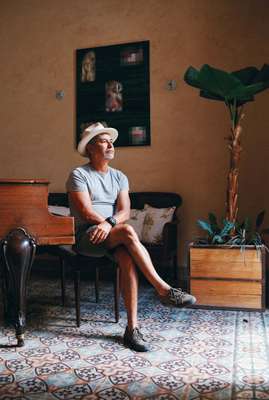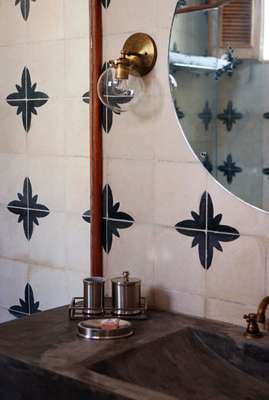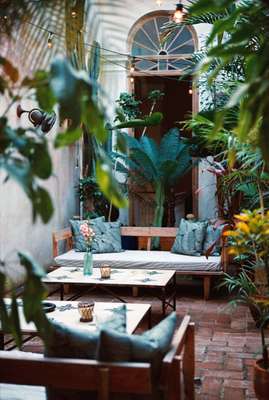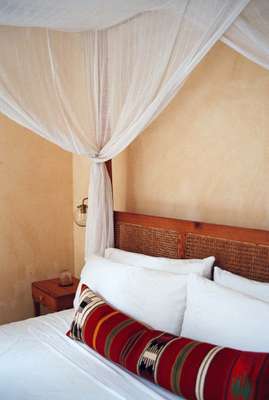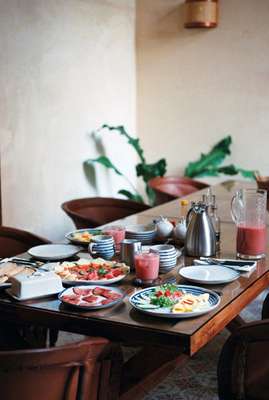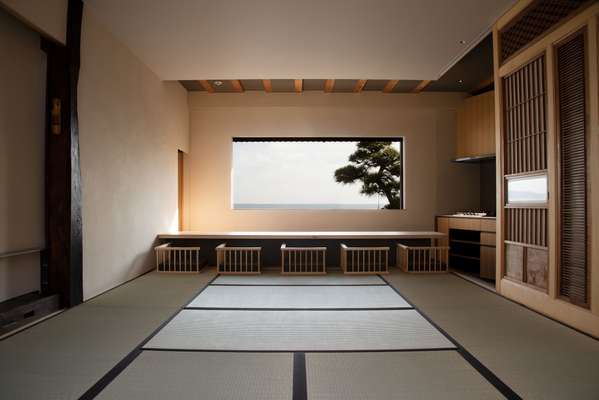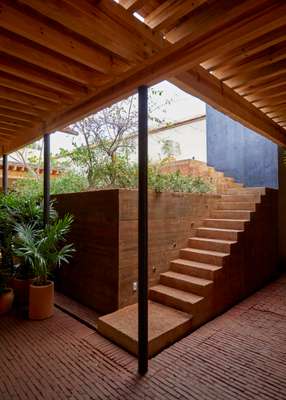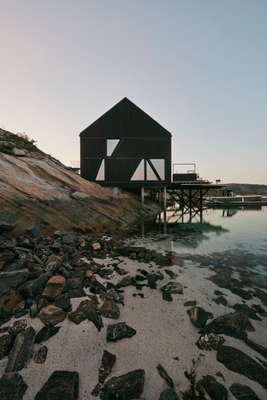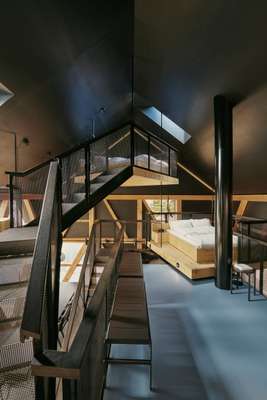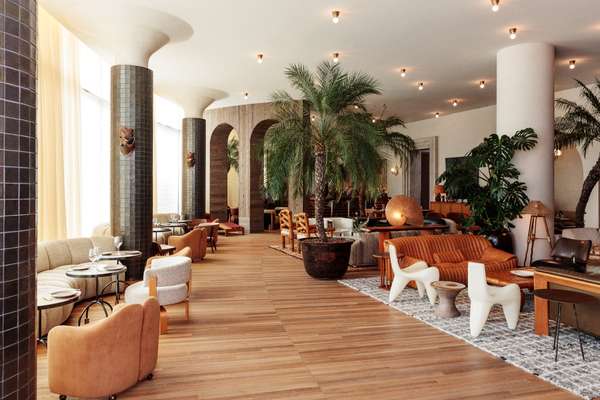 ---
Nobujuki Kishi had the idea for Kishi-ke, a modern seaside ryokan in Kamakura, during a business trip. "The image of me and my grandfather drinking gyokuro [green tea] came into my head," says Kishi, who was taught to take tea breaks even when busy. "It helped me refresh so I thought that this Japanese wisdom could help people today."
Kishi and his wife, Hitomi, have created a residence that immerses guests in Japanese culture and brings them closer to chisoku (fulfilment). They can take a forest bath in the private hinoki tub (the fragrance of this cypress is said to calm the nerves), rake the Zen garden and join tea ceremonies and cookery workshops. "These things make people focus on the now," says Kishi. Yet it's not necessary to undertake any activities to relax: the serene ambience of the house and roof terrace, designed by Ryohei Tanaka (formerly of Kengo Kuma & Associates), is enough to wind you down.
kishi-ke.co.jp
---
"We wanted to reinterpret Oaxaca's rich past in a way that represents Mexico's new energy," says Carlos Couturier, managing partner at Grupo Habita. The Mexican hotel group's new 12-bedroom Escondido, set in a red colonial-era building in the state capital, is inspired by Oaxaca's crafts heritage. Architect Alberto Kalach worked with carpenters, ceramicists and other artisans to design a sober urban retreat with a natural palette and "handmade" feel.
Most furnishings were crafted in the neighbourhood, including the lamps, which were woven on site. Exposed brick and concrete features throughout, while wood dominates the roof terrace and pool area. "We didn't want to paint over anything," says Couturier. "Every material speaks of the craft behind it."
escondidooaxaca.com
---
Norway's red-and-white converted rorbuer (fishermen's huts) on the fjords have long tempted tourists. Though picturesque, the interiors can be basic – but not at Naustet on the island of Stokkøya, 120km north of Trondheim. On arrival guests are welcomed off the jetty with drinks and fresh scallops.
Jannike Holm and her partner, the restaurateur Remy Nordvik, commissioned tyin Tegnestue architects to transform the shack into a modern holiday home with a matte-black spruce exterior and large windows. The interior is furnished with items by the likes of Vitra and Heerenhuis, while the Gaggenau kitchen is ideal for preparing the day's catch.
"It's not only the architecture but the experience," says Holm. "Meeting the hosts, making food, jumping in the sea and then warming up in the sauna –that's what guests remember."
naustetstokkoya.no
---
Proper Hotels
Austin & Santa Monica
Proper Hotels has just opened its latest Kelly Wearstler-designed outpost in Austin, complete with a rooftop pool and Mexican restaurant. But that's not all that's new for the group: its Santa Monica hotel is unveiling a Surya spa in collaboration with Ayurvedic specialist Martha Soffer. She will host consultations, classes, treatments, meditation and yoga sessions. "Unlike quick-fix pills, Ayurveda goes to the root of the problem," says Soffer, who will be working with Proper on several upcoming projects.
properhotel.com