Museum / Miami
Shared passion
Art collectors Mera and Don Rubell have found a suitably generous new space to display their remarkable collection.
Mera and Don Rubell began buying contemporary art in 1964 and now have one of the most impressive collections in the US, arguably the world. The family (son Jason started acquiring art himself aged 12) has approximately 7,200 pieces by some 1,000 artists. They opened the Rubell Family Collection to the public 26 years ago in Miami's Wynwood neighbourhood. But now the art has a new, bigger home with a grander name: the Rubell Museum. And the word "museum" is important.

Collectors always take pride in having foundations in their name. But these spaces can often be perceived as bricks-and-mortar altars to the owners' art-buying prowess and associated wealth. For the Rubells it was time to make their philosophy clear. "The idea is to make the collection more accessible," says Mera. "People know what a museum is."

We meet Mera on the morning of the museum's first-look preview; she's been up since 04.00. "It was really frustrating because people would still come up to us and say, 'Can you please invite me to your collection?' After 26 years of regular hours and public programming people still thought it was private."

But you have to earn the right to call yourself a museum. "It would have been presumptuous to call ourselves a museum when we first opened. We were just sharing our collection," says Mera. "Now we feel like we are performing many museum functions: we have a library, educational programmes and travelling exhibitions. We even have a restaurant."

The building looks the part too. Sitting on a corner by the busy NW 12th Avenue with a small tropical garden at the front, the museum's name stands out on the freshly painted eggshell-grey walls of the expansive building.

It might be just a few kilometres west of its former location in Wynwood but this new perch in Allapattah feels very different. This neighbourhood – all single-storey houses, warehouses and wholesale retailers – hadn't seen much by way of culture until the arrival of the Rubells and El Espacio 23, which both opened in December. Many credit the gallery with transforming nearby Wynwood into the trendy restaurant-filled area that it is today. It will be interesting to see the museum's impact on Allapattah.

Mera first came across these buildings – formerly the home of a wholesale food reseller – when searching for a place to store some of the family's collection. But the building and neighbourhood offered more than that. "Since we're so involved with cutting-edge art, it's very important for us to be in a neighbourhood that reflects diversity," says Don, dressed in the all-black uniform of the art world. These six interconnected industrial buildings are also just a few blocks away from a train station (a rarity in Miami) meaning that the museum is more accessible to all kinds of people.

Given its advantages, turning this building into a series of vast exhibition galleries seemed a natural choice. "We quickly realised that its bones, its skeleton, was very conducive to exhibiting art," says Juan Roselione-Valadez, director of the Rubell Family Collection, who now also helms the museum. "A few years ago I published a highlights catalogue of the collection and it made me realise that we were really not doing justice to it in our previous home. We got so caught up with acquisitions and commissioned work. We were loaning to museums around the world but not presenting it ourselves."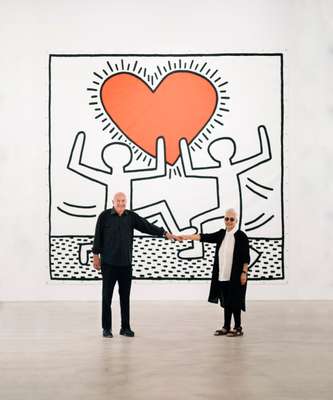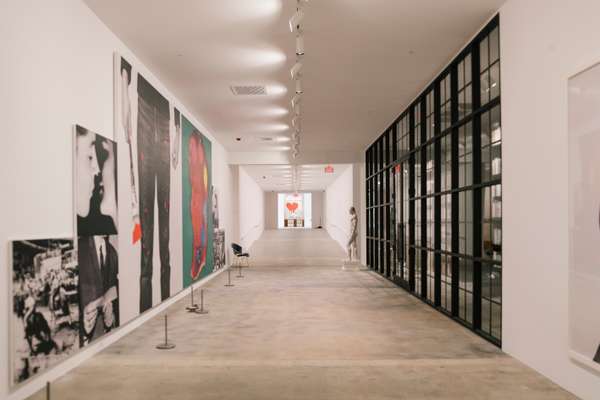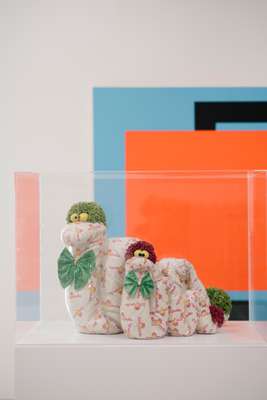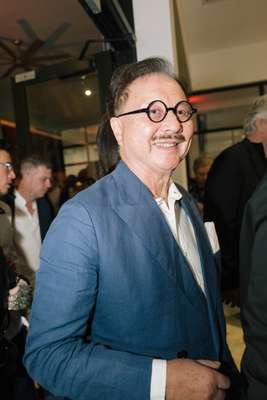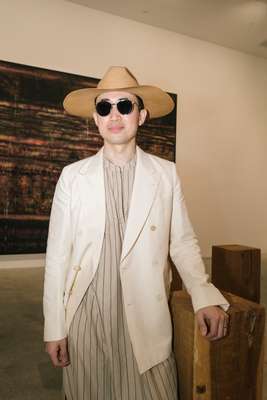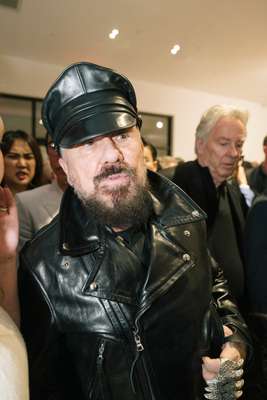 Across the 40 galleries, which collectively are almost the size of two football pitches, there is now room to show about 300 works in its inaugural exhibition. All the big hitters are present and correct: walk down the 200-metre-long main corridor and you will encounter a huge John Baldessari, a monumental Kehinde Wiley painting and a Gilbert and George hand-coloured photographic piece; while a large Keith Haring beckons from the back of the space.

Yes, there are works by the likes of Damien Hirst, Sarah Lucas, Sterling Ruby, Maurizio Cattelan and Dan Flavin but what makes the display different from being a hall of fame of contemporary art is the fact that the Rubells take pride in having personal relationships with the artists on show. "We actually know and have had extended conversations with probably 98 per cent of the artists on the walls," says Don. "It's quite emotional walking through this presentation because each work represents a universe unto the artist," adds Mera. Many of these names might now be globally acclaimed but the couple often started supporting their work early in their respective careers. Walking past a photograph by Cindy Sherman, Don chuckles. "We bought this for $25 on an impulse," he says. "We should have bought three of them!"

Some of the rooms are arranged thematically: one is dedicated to "classical figuration", featuring an early 1980s George Condo, while a space devoted to "political gestures" deals with issues of race, politics and sexuality. But overall the selection displays a clear love for the bold and colourful. There's glitter, gold and nudity aplenty: it's a confident collection that might be global in origin but is very much Miami in taste.

"This is our story," says Jason. "In a public institution you can see curatorial shifts. We have our own aesthetics." Despite being a vast space this museum still feels very personal: Jason stops in front of a picture of the Rubells' New York home taken in the 1980s. The Robert Longo that used to hang in the loft (visible in the picture) is on display opposite the photo in the same room of the museum. Walking up to a neon sculpture by Jeff Koons, Jason pauses again. "This used to be in our stairwell, almost as a light!" he says, laughing.

For Don, the personal and the historical are seamlessly interlinked. "It's a story of 50 years," he says. "Every museum has its years. If you look at New York's Moma, it's really determined by those 10 years when [its first director] Alfred Barr put together the collection. Even at the Metropolitan, six or seven people started it and that formed the basis." Is the comparison to such illustrious institutions too ambitious? Now that Miami's art market and cultural clout are having their moment in the sun, the path is open for the Rubell Museum to build such a reputation.
Allapatah opening:
Miami-based collector Jorge Pérez's decision to open his El Espacio 23 on the same street as the Rubell Museum might have been coincidental but it signals a shift in the reputation and potential of the Allapattah neighbourhood. "I wanted a place that had ready access to the airport, to downtown and the main highways," he says. "I wanted something inexpensive: Wynwood would have been impossible, Miami Beach would have been impossible." After donating much of his personal collection to the Miami Art Museum (since renamed Pérez Art Museum Miami in his honour), the collector wanted to display his subsequent acquisitions in a large gallery space of his own. With this site secured, the collection – largely focused on social issues – will be shown via rotating exhibitions.
elespacio23.com