Sports shops / Global
Well kitted out
We visit the shops that are getting us moving, from skiing to surfing – all while looking our very best in athletic wear.
1.
Lengermann & Trieschmann
Osnabrück
Halfway between Hamburg and Düsseldorf, the small German city of Osnabrück is the home of Lengermann & Trieschmann (l&t). The family-owned department store, which dates back to 1910, has taken on the role of town square. The addition of the Sporthaus – devoted to sportswear and accessories – in 2018 transformed L&T for a new generation. "We wanted to pack in the whole world of sport," says ceo Thomas Ganter. "We asked ourselves what role we could play in the digital world and decided to focus on building a model to counter e-commerce."
To this end, L&T's Sporthaus, which carries both global (Nike) and lesser-known (Heimplanet) brands, is a destination as much as a shop. After six years of planning and construction, the Sporthaus's pièce de résistance is the Hasewelle: a standing surf wave named after a nearby river that enables customers to test surfboards. "We've had visitors from Japan who travelled to Osnabrück especially to ride the wave," says Ganter. There is also a gym kitted out for high-altitude training.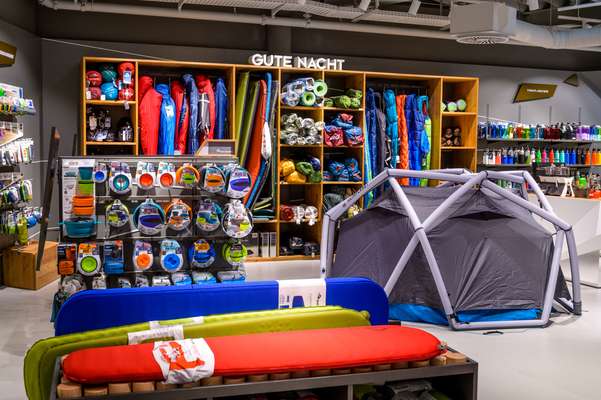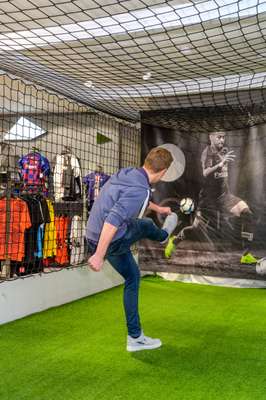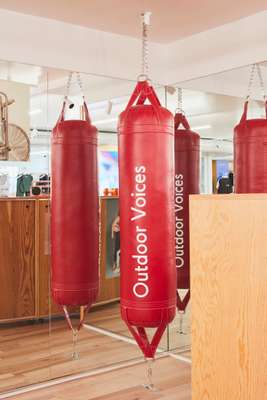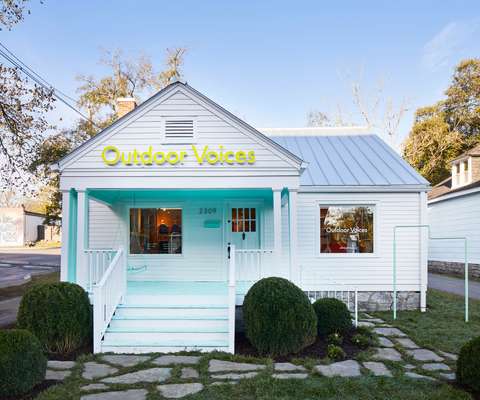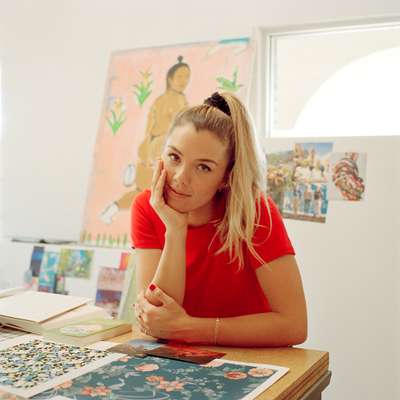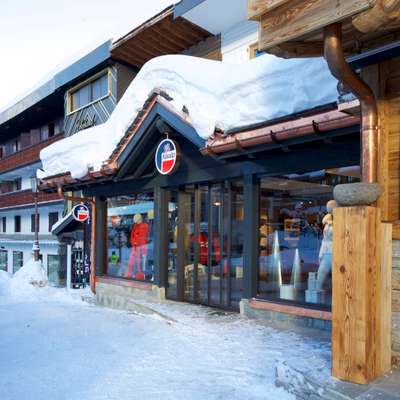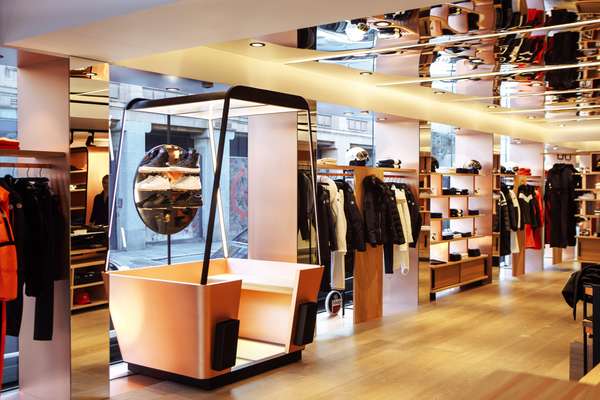 "We're undergoing a transformation from shop to entertainer," says Ganter. "At L&T you can have breakfast, attend a gym class, go shopping and meet friends for dinner and drinks in the evening." In fact, L&T is so integral to Osnabrück that real-estate values are said to be measured in relation to the site's proximity to the shop. For Bettina Zwenger, who has been visiting the shop for decades, L&T has always been central to the city. "You can really spend the whole day here," she says.
l-t.de
---
"I wanted to create a brand that freed fitness from performance," says Tyler Haney, a former athlete who launched Outdoor Voices in 2014 to make high-calibre sport more accessible. "We firmly believe that the future of athletics isn't about being first; moving is winning."
With 11 shops across the US (and a handful more in the pipeline), Haney is now in pole position to take on a competitive market. Despite its rapid growth, the brand has remained true to its origins and designs each bricks-and-mortar shop to suit its neighbourhood. Nashville's white-slatted standalone space comes with a porch and swing, while New York's swanky Soho location features ornate tin ceilings and industrial light fittings. "Our shops are meant to be hubs for our community. We're thoughtful as to how they come to life," she says. "We want to pay homage to the history. This also applies to local programming," she adds, referring to the events the shops run for customers. "You'll see us hiking in San Francisco, jogging in New York, doing the Two-Step in Austin and dog walking in Nashville. Community is at the centre of everything that we do."
outdoorvoices.com
---
Fusalp, the French Alpine skiwear brand founded in 1952, has been given a new lease of life. Since Sophie and Philippe Lacoste took over the ailing business in 2014, Fusalp has opened 45 shops in more than 25 countries.
The brand, known for inventing the one-piece ski suit for the French Olympic ski team in the 1960s, recently opened its doors in St Moritz and Gstaad. But Fusalp is just as present in cities around the world, from London to Seoul. "We need to have a technical wardrobe that corresponds to our new lifestyle," says Fusalp's CEO Alexandre Fauvet. "That's why our designs are suitable for urban landscapes just as much as ski resorts. They're functional and simple."
Each shop, all designed by architect Dillon Garris and inspired by 1950s designers Charlotte Perriand and Jean Prouvé, has its own personality. "Our vision is simple: shopping is about personal relationships and emotion," says Fauvet. "I want our shops to feel warm and welcoming." And they do, especially if you're stepping in from the chilly streets of St Moritz.
fusalp.com