Briefing / Global
Business
Briefing
Business big-hitters, how Austria's retail landscape is evolving and selling tea to coffee lovers in Italy.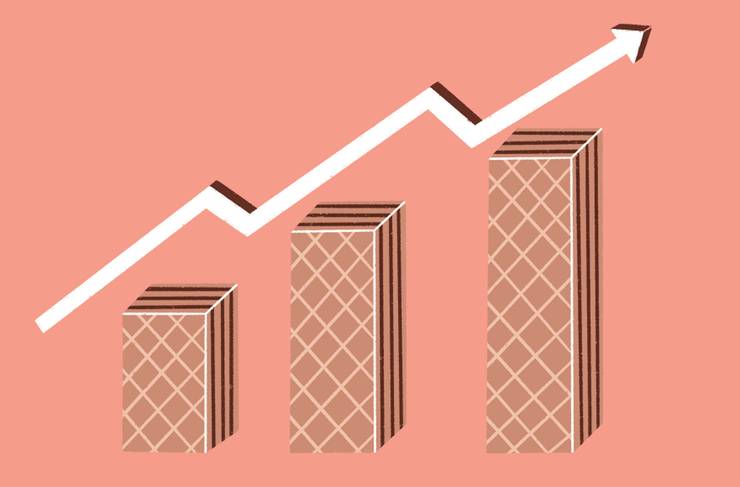 Financial footprint
AUSTRIA — BUSINESS
Austria may not be known abroad as an economic powerhouse but it boasts a number of big-hitting companies, in terms of both reputation and revenue. From spas to bricks, here's a rundown of some of its biggest and brightest.
Red Bull
The energy-drink company founded by an Austrian and a Thai businessman back in 1984 has become a world unto itself. Its empire now includes sports teams, high-adrenaline events and media. Revenue: €5.5bn.

Lanserhof
Part of Austria's powerful global health and wellbeing sector, award-winning Lanserhof started life as a small health resort in Lans, near Innsbruck. It offers services ranging from fitness training to cryotherapy in five high-end outposts, including one in London's exclusive The Arts Club. Estimated revenue: €36m.

Rhomberg Sersa Rail Group
One of Europe's leading companies for rail-infrastructure engineering, the family-owned Austrian-Swiss firm is based in Bregenz. Its international subsidiaries do everything from laying tracks to designing networks. Revenue: €430m.

Josef Manner & Comp
The Viennese company produces one of Austria's iconic foodstuffs: the Manner wafer. Revenue: €210m.

Wienerberger
The foundations for the world's number one brick supplier were laid 200 years ago when Alois Miesbach bought kilns and clay-rich land in the south of Vienna. Wienerberger is also a market leader in roofs, pipes and other building materials. Revenue: €3.3bn.
---
Shopping spree
AUSTRIA — RETAIL
Here's a challenge. Try to name an Austrian chain of department stores. Here's another. What's the Viennese equivalent of Selfridges, Le Bon Marché or Bergdorf Goodman? You'll be forgiven for drawing a blank because big-scale retail has never been the country's strength. Recently, however, that's all changed.
Tyrolean property tycoon René Benko has become one of Europe's biggest department-store investors, having snapped up some of Germany's most prestigious names (KaDeWe, Alsterhaus and Oberpollinger) and, at the time of going to press, has also swooped in on Switzerland's venerable Globus chain. Partnering with Thailand's Central Group for buying and operational expertise, Benko is also set on correcting the glaring lack of a luxury department store in Vienna – plans for a new property are in the works. Endlich!
---
For all the tea in China
GLOBAL —
F&B
From their corner shop in the upmarket Zona Risorgimento neighbourhood in Milan, Vivian Zhang and Lorenzo Barbieri are hoping to do something unusual: get a nation of coffee drinkers into tea. "Italian consumers are already passionate about quality food and drink," says Barbieri, co-founder of Eastern Leaves, a tearoom and shop stocking organic blends and products from China.
A growing interest in health foods means that Italy's tea market is estimated to be worth about €440m and is predicted to grow by 4.6 per cent this year. Zhang and Barbieri make blends from their natural tea plantation in an ancient forest in the rural Yunnan province in 2014. Last July its Yueguangbai Moonlight white tea won a gold medal at the prestigious Prix Épicures in Paris. "This prize is definitely a first for Chinese tea in the west," says Zhang. "Just like both our cultures enrich our relationship, so do tea and coffee to the Italian drinking culture," she adds. "You do not have to choose just one – and that's the beauty of it."
easternleaves.com
---
Q&A
adam davidson
Author
The Passion Economy
Adam Davidson is a business journalist who has reported for The New Yorker and New York Times Magazine, and co-founded npr's Planet Money. His recently published first book, The Passion Economy, is about how there are currently unprecedented opportunities for entrepreneurial types to make a career out of the things they love.
Why have you written this book now?
Most of my work for the past 15 to 20 years has been focused on the economic implications of some ugly things but I kept noticing these aspects that felt positive alongside the bad. Over time I realised that there were some opportunities there. These are not things that will save everyone or fix all of the world's problems but they are worth sharing; this is a real thing that's going on.
What is the book's theme?
We're going through a massive transformation: from an economy built on scale and mass production to an economy that is built more on products and services that you can create alone. You need to hustle and there is a lot of risk but for those who learn how to succeed in it, it's a pretty wonderful way to live a life. It's not for everyone, obviously. My argument is not just "do what you love and the money will come"; it's hard work but you can have a passion and make a decent living from it.
What's your favourite story in the book?
An Amish family who make horse-drawn farming equipment, mostly for other Amish people who also use beasts of burden, because they're taking full advantage of the modern economy in terms of logistics, customer service and manufacturing. It's a clear example of how technology and global trade create opportunities even for people who don't really understand technology and will never travel the world. They show us that you can thrive by looking inwards and focusing on what you can provide that other people want.