Brands to watch / Austria
Dressing the nation
We always have a little room in our wardrobes for Trachten and Dirndls – but there's more to Austrian fashion than initially meets the eye. We visit three brands that are putting a new spin on age-old manufacturing traditions.
1
Weber + Weber
For these partners in life and work, rethinking traditional Tyrolean cloth and combining it with sharp Italian and Viennese tailoring has been a recipe for success.
Things started in reverse order for Weber + Weber. The tailoring brand did not yet exist when future co-founder Christian Weber developed the fabric that would become the label's signature. In 2014, following stints at Versace and Wolford, the fashion designer was collaborating with an Italian textile manufacturer, experimenting on a revised Tyrolean loden cloth. He found that by knitting the wool instead of weaving it the thick material obtained a subtle, naturally elastic texture. "We realised that we could make felted-wool blazers that felt light and soft like a jumper," says Weber. The product won an award for innovation at a fair in Milan and soon after, in 2015, the label was launched.
Five years on, these trademark felted-wool garments remain bestsellers. Christian and Manuel Weber – partners in business and life – have since expanded the men's and women's range to include washed cotton corduroy jackets, light-stretch denim and Tencel-blend linen suits. "By reworking time-tested materials and tailoring techniques we can create pieces that are fit for today's lifestyles," says Christian, who is wearing a navy Weber + Weber waistcoat over a long-sleeve T-shirt.
Instead of following trends or designing seasonal collections, the duo prefer to think in terms of wardrobe staples tailored to various occasions, whether business travel (where crease-free fabric is essential), the office or play. "The approach seems to have tapped into the current zeitgeist: our clientele ranges from the teenager to the grandfather in search of timeless, easy-to-combine clothing," says Christian. "We truly believe that less is more; no one needs 20 blazers or pairs of trousers."
As a brand born out of a collaboration with an Italian manufacturer, Weber + Weber has always kept one foot in Italy. Apart from the leather goods, which are handmade in Tuscany, the bulk of the collections are produced in an atelier in Mestre, near Venice, which Christian and Manuel visit monthly. Despite an affinity for Italian sartorial culture, though, Austria remains home. The Webers recently relocated their studio and showroom from rural Vorarlberg to a sprawling, wood-beamed space in Vienna. Here they enjoy better transport links to their Italian producers – and get to share a courtyard with the baroque palace that once belonged to Archduke Karl Ludwig of Austria, the father of Franz Ferdinand.
"Vienna has always been a cradle of culture; we find more inspiration in this than in fashion," says Christian, referring to Viennese movements such as art nouveau and the early- 20th-century artisans' co-operative Wiener Werkstätte. Vienna offers some respite from the trend-driven, fast-paced nature of the fashion world. "We don't want to risk losing ourselves," says Manuel, who has a background as a gardener and is quieter than Christian. He looks after non-design-related tasks such as finance and orders. "We never planned to work together but since we're so different from one another it works well."
The brand's focus is on the largely German-speaking markets on its doorstep. It sells at more than 100 independent multi-brand shops across Austria, Germany and Switzerland – including Lodenfrey in Munich and Gränicher in Luzern – as well as in the UK. The best-selling item remains the jacket that started it all: the loden-inspired felted-wool blazer whose stand-up collar is a subtle nod to traditional alpine tailoring.
"For us it's beautiful when a design is marked by where the brand is from," says Christian. "We now ship our items across the world. We want to craft pieces that are typical of the region but are contemporary and versatile enough to be worn by people no matter where they live." weberweber.it
2
Frauenschuh
It'd be tricky to achieve the famed Kitzbühel look without the help of family outfitter Frauenschuh's supple leather pieces and sophisticated sportswear.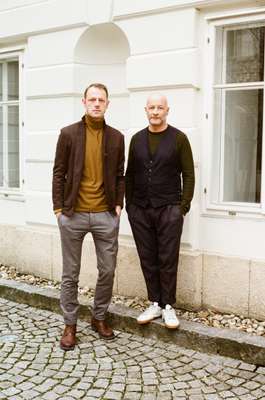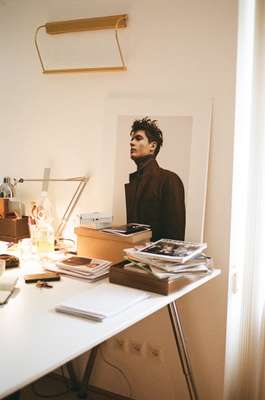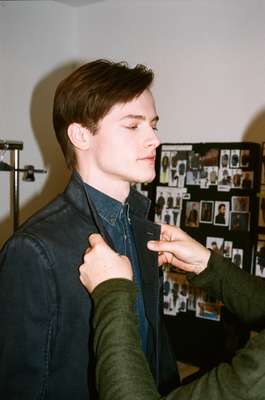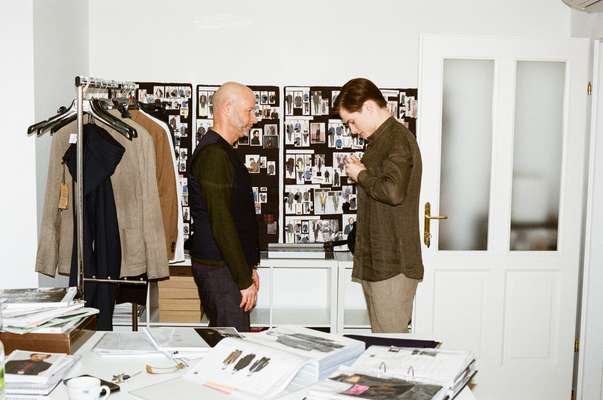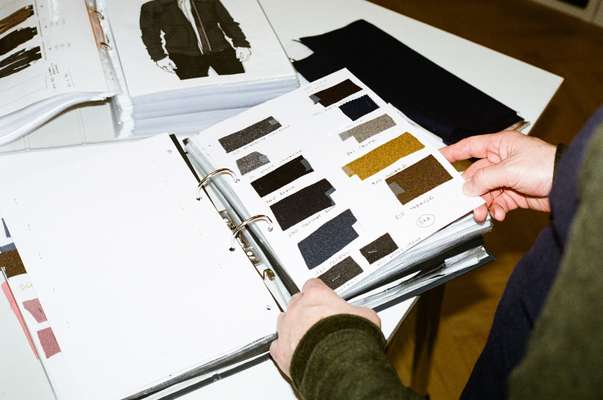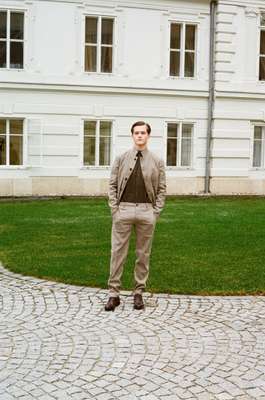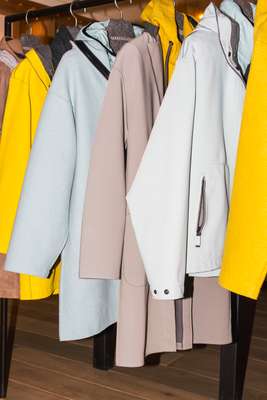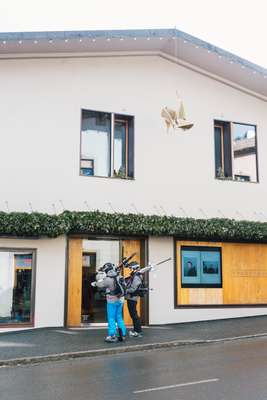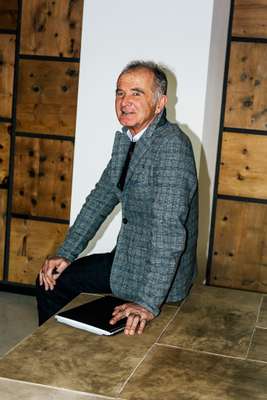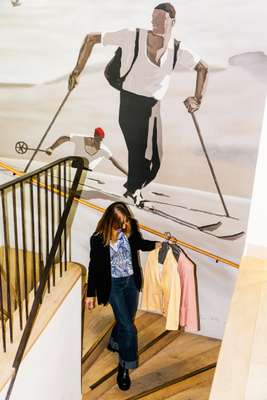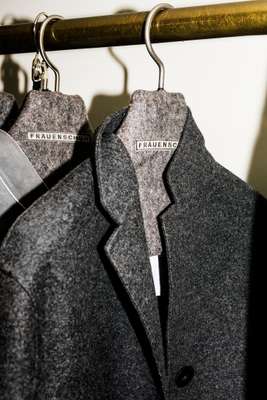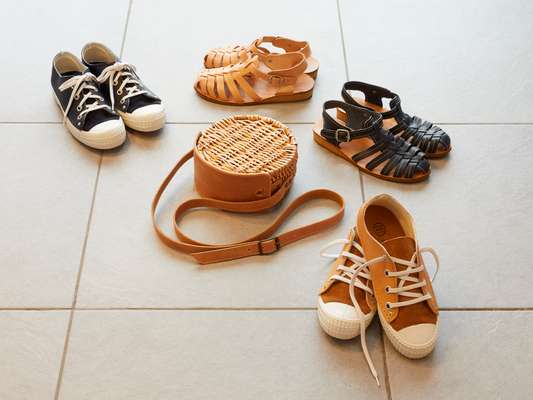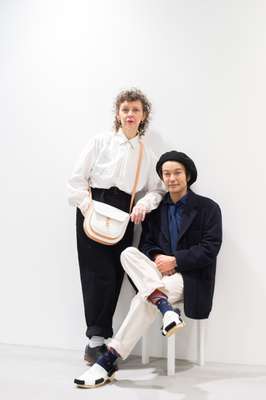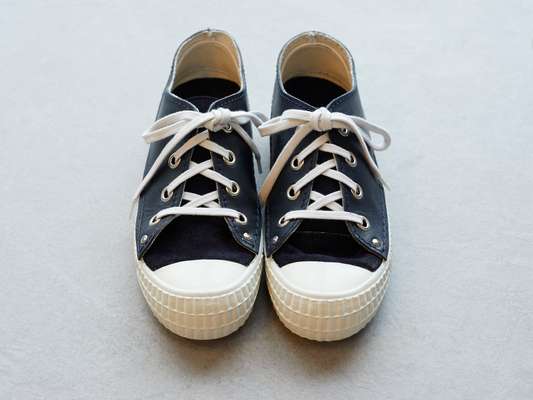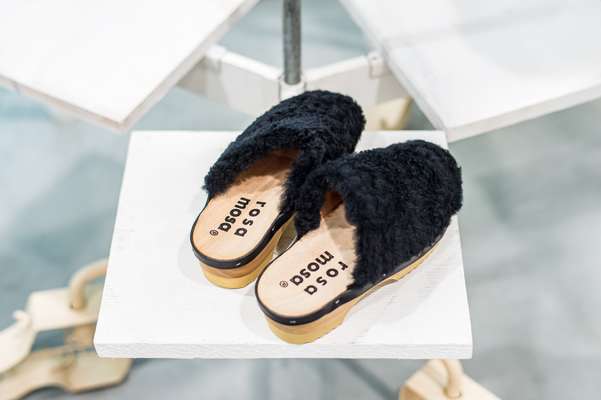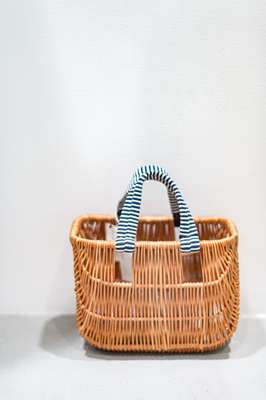 Kaspar Frauenschuh is drumming his fingers on a desk topped with soft deerskin suede; outside, the Austrian Alps shimmer in the sun. "What's important to us is the touch of materials," says the longstanding CEO of Frauenschuh, the Kitzbühel-based clothing business founded by his parents. "By combining traditional materials with technical fabrics you can achieve a comfortable, luxurious feel with your clothes while also being functional."
Kaspar lifts a couple of jackets from a nearby clothes rail and points out the mix of contrasting textiles. Merino loden – a thick, weather-resistant woollen knit traditionally used to make Tyrolean woodsmen's capes – shares a seam with a tough synthetic material made in Switzerland; stretch fabrics sit alongside boiled Vaticano merino wool (named so as it is the only wool worn by members of the Vatican); and sheep- and deerskin still serve as the backbone for many pieces. (The Dolli-LL coat is worth a look.)
Although Frauenschuh makes everything from high-performance ski gear and deerskin trousers to mountain boots, its multi-texture clothes epitomise what the brand is all about: the label is a seductive mix of the traditional and established with the functional, fresh and fashionable. Its patchwork items, says Kaspar, are "the most difficult kind of clothing to make – but they're our speciality". The maker must have intimate knowledge of each material and its properties in order to understand how an item will function once everything is fused together. The expertise required also means that the brand can only work with small teams, producing highly limited runs.
Hans and Anna Frauenschuh, Kaspar's parents, started the business in 1950, tanning leather and using it to produce made-to-measure Tyrolean clothing. By the 1960s the company had earned a reputation and business boomed. By then Kitzbühel had transformed into a fashionable ski resort – Franco-German movie star Romy Schneider and artist-cum-playboy Gunter Sachs could be seen filming, skiing and drinking their way around the town's cobbled alleyways and snowy peaks. The new, modish clientele demanded contemporary cuts from the Frauenschuhs, prompting them to adapt their business.
Kaspar took over in 1974 and modernised things further. He introduced a ready-to-wear range so that the brand could scale up, and brought in external luxury labels – Jil Sander, Armani, Gucci and Prada among them – to sell in the Frauenschuh shop near the Kitzbühel train station. In 1997 he launched the brand's hugely successful sportswear collection: technical pieces suited to the town's well-heeled skiers. High-performance gear, which accounts for much of Frauenschuh's business, requires a particular design process. "A ski jacket has 30 different body positions that we need to account for," says product-development manager Gabriele Gruber.
Even today the majority of Frauenschuh's wares are made in Austria. "I like to know each person who works for me; we have just six manufacturers," says Kaspar. "Even if we receive many requests at once, we cannot mass-produce." One of its traditional woollen cardigans takes six weeks to knit; the production line consists of three Austrian women. The brand refuses to use any fabrics treated with chemicals, which ensures that its materials, such as deer leather, are buttery-soft. The Frauenschuhs like to keep things in the family. Kaspar's wife Andrea works as the shop's buyer, bringing in new brands, such as Milanese womenswear label La DoubleJ, and masterminding smart collaborations including a recent partnership with Italian shoemaker Buttero on a pair of handsome leather boots.
All four of their children want to take an active role in the business going forward; their eldest, Jacob, is already working in-house. "The third generation should be very well prepared," says Frauenschuh. "They can bring all of the experience that they have together and make the company their own."
frauenschuh.com
3
Rosa Mosa
The Japanese-Austrian designers channel individualism, innovation and the highest level of craftsmanship into their footwear.
It's 10.30 on a Saturday morning in Ginza and a queue is forming in front of Dover Street Market. It's open house at the Tokyo fashion emporium and customers are coming to meet the faces behind some of their favourite labels. Among those is Rosa Mosa, the Vienna-based shoe and accessories brand by Austrian-Japanese duo Simone Springer and Yuji Mizobuchi.
The pair are showing a selection of their vegetable-tanned, wood-soled, sheepskin-covered shoes, which are lovingly made in Vienna. There are bags and handmade baskets too. Springer and Mizobuchi, who met at Cordwainers College in London, have very different backgrounds. She's from Salzburg, he Kyoto; shoemaking runs in her family, while at one point he was studying Buddhist philosophy. He left his academic studies, he says, because "I thought I should learn a trade." The two started their company in 2001.
"Since our idea was to work with Italian shoemakers we thought that a base in Austria would be easier than London," says Springer. "So we went to Vienna." They are still there, despite the fact that things didn't pan out with the Italian makers. "They constantly tried to make our shoes look 'nicer'," she says. "We would send a fax with the specs and then go to Milan two weeks later and find that the shoes looked completely different. 'Simone,' they would say, 'the design was so brutto [ugly] – we made it better for you.'"
So, she continues, "we started working with artisans in our neighbourhood in Vienna, which is a little Hungarian and Polish too. We work with traditions and crafts that exist locally. We see what's still there, pick something special and incorporate it into a product." Their women's and men's designs span leather sandals, chunky clogs, trainers and boots. Some combine contrasting materials, such as Icelandic sheepskin on a suede trainer, and have a quirkiness that takes them beyond conventional footwear.
All the shoes are put together in the brand's Vienna workshop, which is also an office and showroom. But many of the component parts come from further afield. "At first, we went by car to different countries in Europe to see what we could find," says Mizobuchi. "A lot of big companies were moving production to Asia," adds Springer. "So all these little factories were hungry for jobs. This was an advantage for us: our products are simple but they are sometimes difficult to make; we were looking for specialist crafts. Most shoemakers are usually good at one type of construction; it helped to see them in person and find out what they were good at."
They have worked with an indigo dyeing company in eastern Austria and their baskets are made in Poland. The wooden clog soles, meanwhile, are from an Austrian company who came up with the idea of adding a layer of rubber. "They were originally invented for hospital workers," says Mizobuchi. "They don't make a noise and they're easier to clean. We changed the shape a little." They also make felt wool hats with Mühlbauer, which has been in business in Vienna since 1903. Given the handmade nature of their work, expansion is difficult although some pieces, such as a collaboration with a Slovakian trainer-maker, lend themselves to bigger production runs. The pair share design duties and Mizobuchi takes care of production. "Japanese production is very precise," he says. "But I'm getting used to the European way."
"We've been thinking about opening a little shop in Vienna since forever and I think now is the time," says Springer. "The old way of selling through trade fairs is coming to an end. We've updated our website but a personalised retail space is still important in this digital world."
rosamosa.com
If the shoe fits...
Several Austrian shoe brands have found solid global footings. Chief among them is Ludwig Reiter, which dates back to 1885 and is known for handsome leather welted lace-ups made in its factory on the outskirts of Vienna. Some of Reiter's national counterparts have made their fortunes by selling rather less polished products; several brands have achieved success in the orthopaedic sector, with designs that are functional (and at times a tad awkward) rather than chic.
Hartjes, which still produces in its hometown of Pramet in Upper Austria, has built its business around comfortable models with light cork foot-beds; the designs from Waldviertler are similarly sensible and mountain-ready. The Leder & Schuh Group from Graz, meanwhile, is one of the biggest footwear firms in Europe, with annual revenues of close to €400m. Its two tentpole companies, Humanic and Shoe4You, are not shoemakers but retailers focused on selling third-party European and US labels.
Although many Austrian shoe brands now produce in Eastern Europe, where costs are lower and factories can accommodate high production orders, Springer of Rosa Mosa says that there is still a small but sturdy production base in the capital. "What remains in Vienna is a handful of traditional working manufacturers of made-to-measure hand-sewn shoes for the wealthy," she says, listing Scheer and Materna as standout examples.