Briefing / Global
Fashion
Briefing
Tights titan Wolford and our pick of the jumpers to buy this spring.
Q&A
Silvia Azzali
CCO of Wolford
Austria
With its pioneering seamless technology, black-and-white dotted logo and campaigns shot by the likes of Helmut Newton and Ellen von Unwerth, Wolford is a titan of tights. It was founded in 1950 in western Austria, and now makes most of its €137m of annual revenue from hosiery and bodysuits. This year the brand, which has about 250 shops worldwide, celebrates its 70th anniversary.
How has Wolford been able to maintain its success?
We are knitters at heart. We love what we do and have a strong commitment to our heritage. Wolford was founded in Bregenz, near the shore of Lake Constance. We love to call this area the "Silicon Valley of the textile business", as many innovative textile companies are based here. It's a hub where we can find passionate employees with outstanding knowledge in the knitting and textile-engineering industries.
How do the hosiery and fashion markets differ?
The fashion market is driven by design, hosiery is more about innovation. The key is to never stop developing. We were the first in the world to introduce seamless tights in 1994: Fatal Tights. Some people buy tights to keep their legs warm; others want compression tights for work or travel. It's the layer closest to the skin; it's very personal and we try to empower women to feel confident in their bodies.
Are tights popular at the moment?
High season is autumn/winter. But for a long time it was fashionable to go bare-legged in winter because it was a symbol of wealth: it meant that you could afford a driver. Now tights are back on the catwalks and the street, and we are seeing a huge increase in interest for fishnet and sheer black styles. In uncertain times like this, with one global catastrophe after another, people are looking for stability, and this is what our products are: an easy-care everyday uniform.
What markets are you focusing on?
We are expanding in China and apac; we recently opened three new partner boutiques in China. We launched Wolford on Farfetch in 2019; we have been seeing amazing sales results.
You're doing a lot of work around sustainable products.
Sustainability is in our dna. Our HQ is in a water-reservation park, so we have to meet high environmental standards. Five years ago we started working on the next sustainability level, which is the Cradle to Cradle Certified collection. All materials can be returned to the lifecycle. We have biodegradable bodywear that can be returned to the shop; Wolford then takes it to an industrial composting station 5km away from the HQ. The energy generated is turned into bio-gas, which we buy to run our production facility. We have a goal: to ensure that, by 2025, 50 per cent of all our products remain in the circular-economy system.
wolfordshop.co.uk
---
City of slow fashion
Vienna — retail
Think of the world's fashionable capitals and Vienna doesn't instantly spring to mind. But the city draws a creative crowd – and its small but select fashion landscape contains some gems. We asked three Viennese fashion insiders what doing business here is like.
1.


Franziska Fürpass
Femme Maison, womenswear brand and shop
"We have a good work-life balance. On Thursdays we open our doors from 3–8pm; it's a modern interpretation of a couture salon from the 1950s. Our customers are more like friends – it's a community. They come and talk and drink crémant."
2.


Sebastian Leitinger
Glein, shoe brand and atelier
"Vienna has a lot of government funding for young, creative businesses and it isn't overcrowded so there are great retail spaces. But everything happens slowly. I'm not aiming for trends so it's good for sustainability. Vienna is a good test market. If it works here, it will work anywhere."
3.


Helmut Ruthner
Park, multibrand shop
"The average customer is conservative. It takes longer for new brands to take hold so we buy widely but with fewer units. There is a small crowd who love more extreme designs. We sell a lot of Petar Petrov, Sacai and Dries van Noten."
---
Bad influence
by Jamie Waters
A frequent question during the recent menswear shows: how do you market to men? Guys don't follow fashion influencers with the gusto that women do, so brands are struggling to reach them. A 2019 survey by streetwear aficionado Hypebeast confirmed that most men take inspiration from musicians and "industry insiders" (such as designers and editors) not professional influencers.
There is often something contrived about these so-called influencers – who knows what they're being paid to wear and what they're sporting by choice? Frankly, most guys on the Tube in east London have better style. (Side note: is there a worse word than "influencer"?) But this makes things tricky for brands. "We have a much easier time reaching women than men," says Christoffer Immanuel, co-founder of Danish underwear brand Organic Basics. "First-mover men [who are quick to embrace new brands and styles] follow men who are thought leaders within their fields," he says, citing Noma restaurant founder René Redzepi and architect Bjarke Ingels as having a hold on Danish men when it comes to food and design but also clothing and other things.
Immanuel also confirms my hunch. "We've realised that men get inspired much more by the people surrounding them in their everyday lives." It might not be easy for brands but a grassroots approach is needed: if you can get your threads on that Brooklyn-based architect or Dalston café owner then others will follow.
---
Statement knits to layer and love
Global — shopping
As we ease our way out of winter and begin to leave overcoats at home, it's time for the sweater to shine. Here are some choice picks – from chunky knits to a sporty pullover and V-neck cricket jumper – to keep you cosy while looking ready for spring.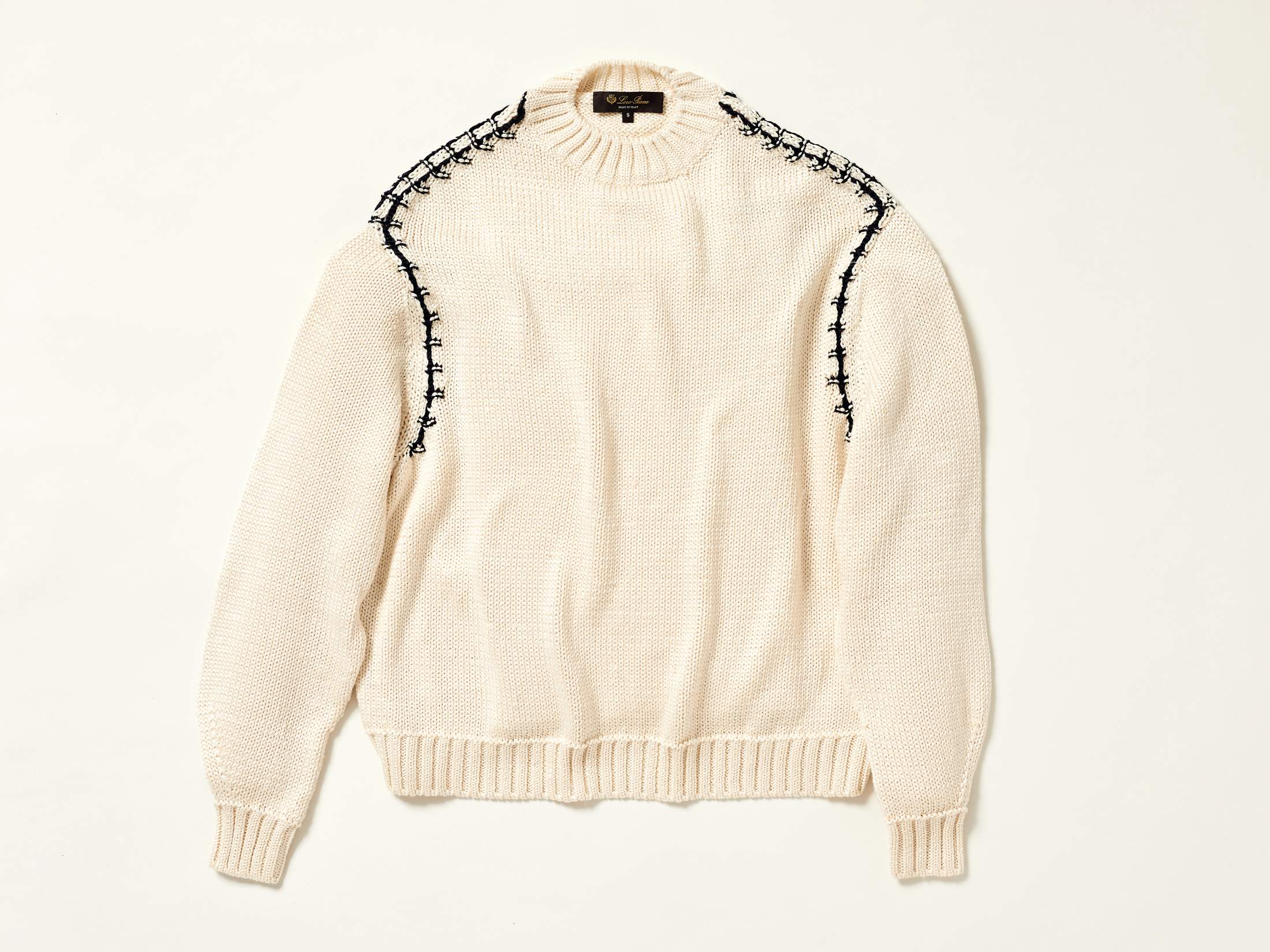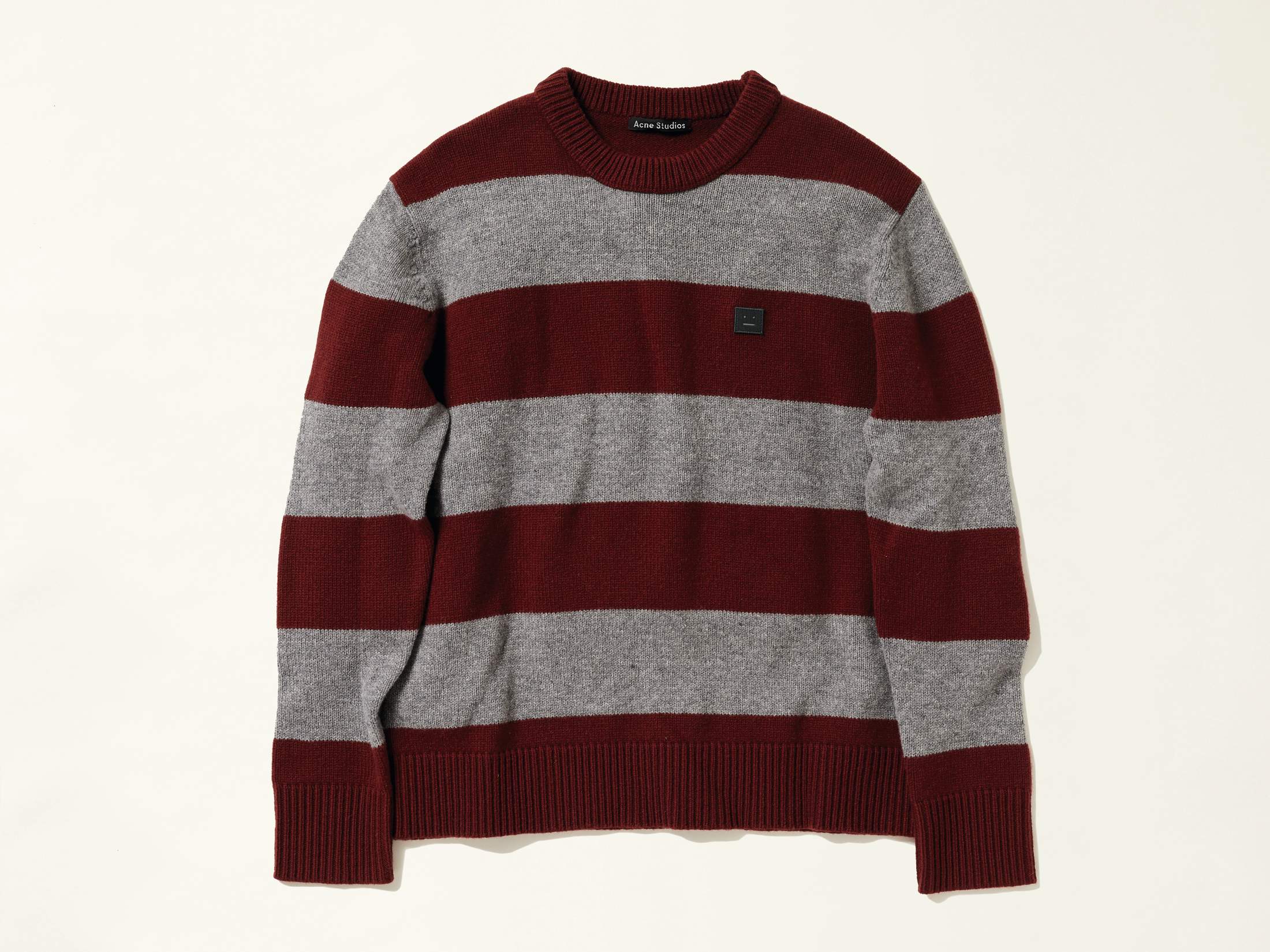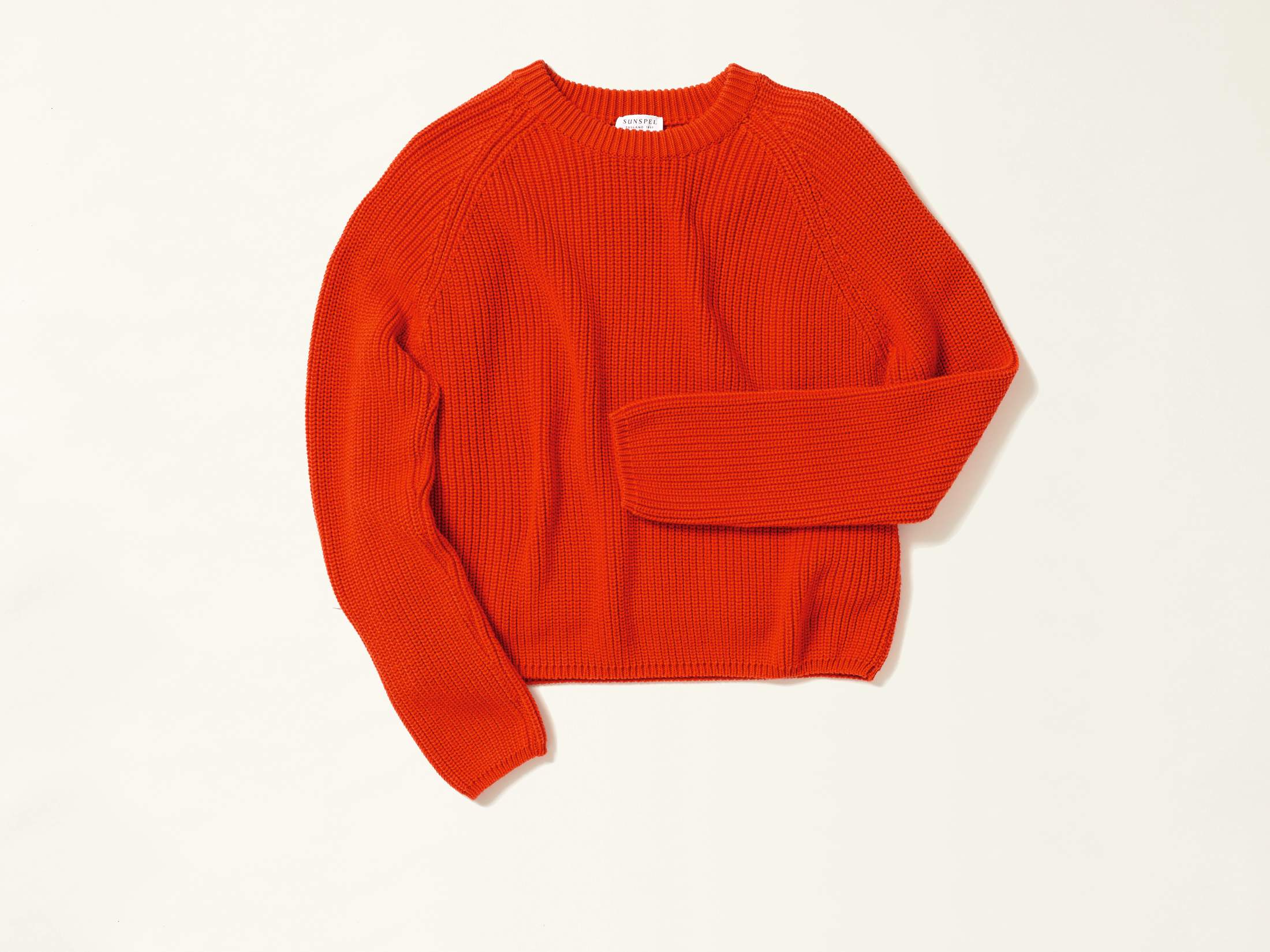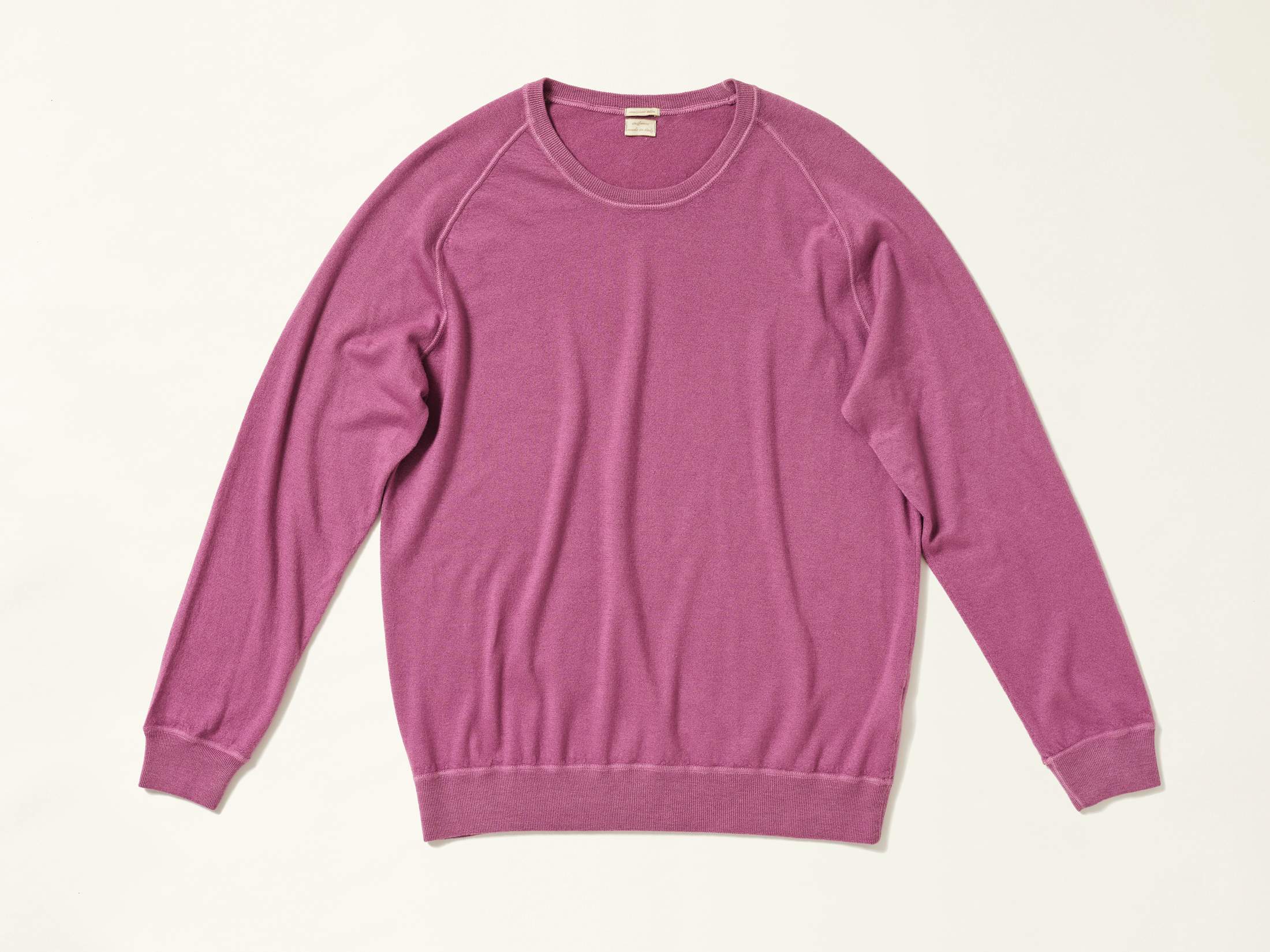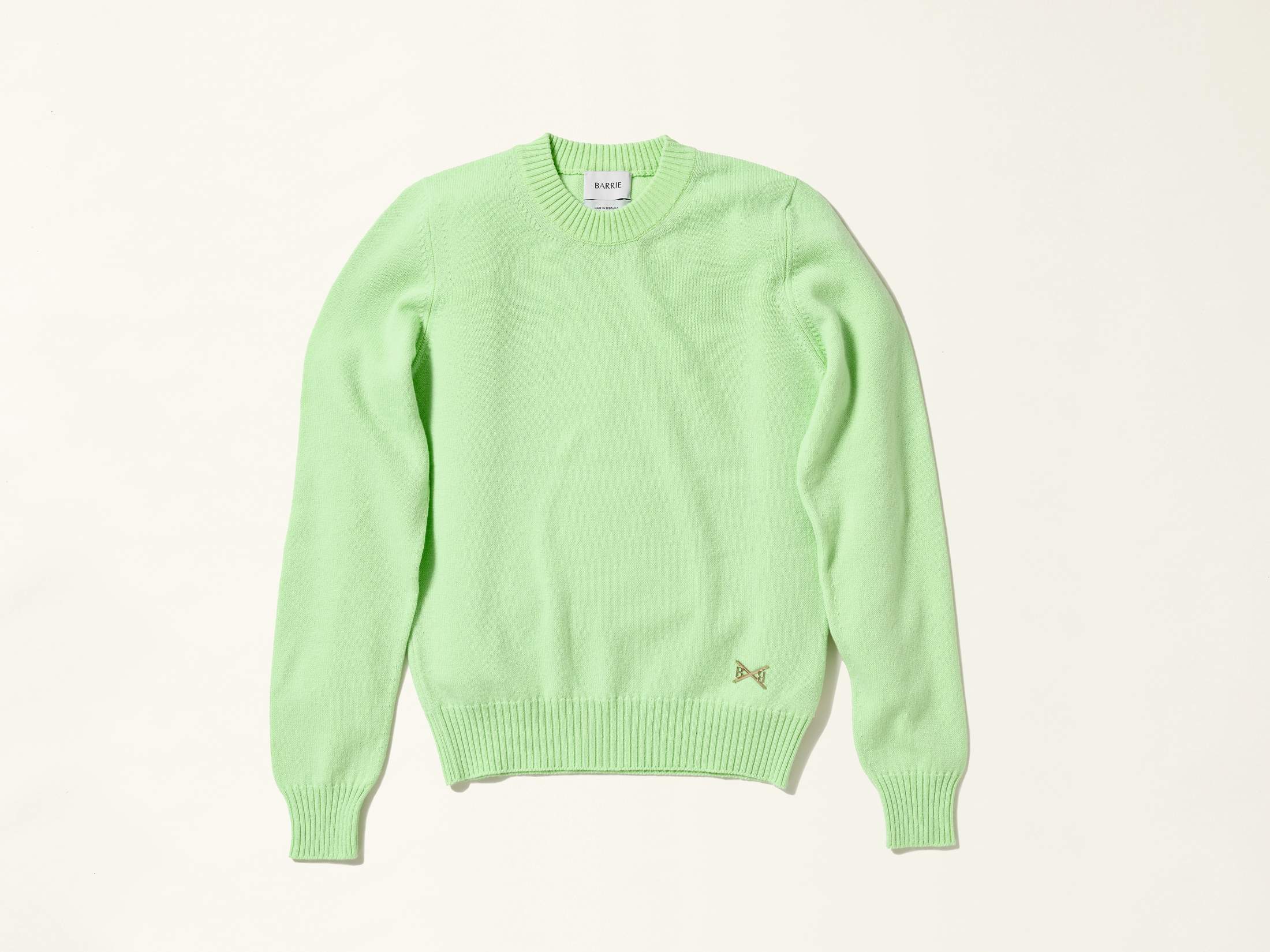 Loro Piana (womenswear) Stitching lifts this cotton-silk Matira crewneck. loropiana.com
Acne Studios (menswear) Bold stripes and an oversized fit, from the Face line. acnestudios.com
Barrie (womenswear) Made in Scotland by the Chanel-owned cashmere specialist. barrie.com
Sunspel (womenswear) Stand out in the British label's tomato-red cotton knit. sunspel.com
Loewe (menswear) Hit of colour by Eye Loewe Nature, the brand's outdoorsy line. loewe.com
Saint Laurent (menswear) For spring/summer 2020, a Californian spin on collegiate. ysl.com
Massimo Alba (menswear) Cashmere from Mongolia woven in Italy. massimoalba.com
Arket (menswear) A lamb's wool number that channels traditional cricket kits. arket.com