Start-up city / Innsbruck
Fresh start
Tyrol's capital Innsbruck is synonymous with idyllic alpine charm but its enterprising mindset makes it fertile ground for budding businesses and energetic entrepreneurs too.
Nestled in the heart of the Tyrolean Alps four hours by train from Vienna, Innsbruck doesn't instantly sound like the most promising city for a new business. But buoyed by its location between Bavaria and northern Italy, and the generous work-life balance of its inhabitants, this medieval city is actually an ideal base for entrepreneurs and larger companies alike. And where else is it possible to take a leisurely hike through the mountains before or even during work?
"We have a lot of projects with an alpine focus, especially in hospitality," says Mike Rabensteiner. "If you are going to last here, you will have to do it." His design and branding agency Bureau Rabensteiner, founded in 2011, works with a wide line-up of hotels and restaurants across the region, from Frankfurt to Bolzano.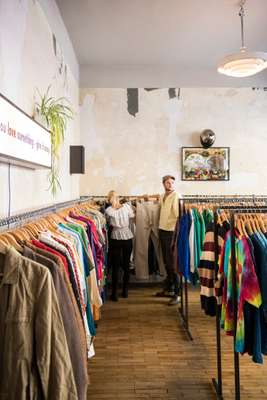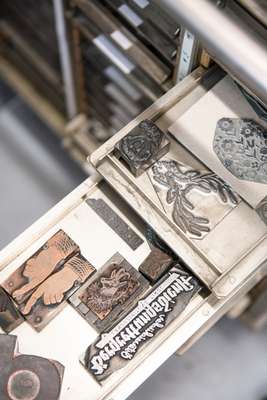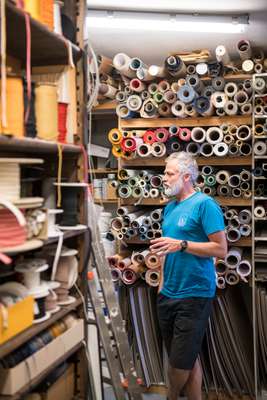 The business community isn't as big as it is in Vienna, says his partner Isabella Rabensteiner, but this has its advantages. "Innsbruck is the perfect base for us," she adds. "We know every client and partner personally and some of them can be reached by bicycle. People like this personal touch."
The mountain spirit permeates just about everything in Innsbruck. Skinnovation, for example, is a yearly start-up conference that captures the essence of Tyrol by combining networking and workshops with the region's favourite pastime: skiing. It's run by Inncubator, a city-backed initiative that helps emerging companies find their feet in the region. "It helps to be into skiing or mountaineering if you want to do business here," says Inncubator's project manager Robert Schimpf. Residents still remember the 1964 and 1976 Winter Olympics with fondness and the city continues to host large-scale winter events – in fact, hospitality, tourism and sports account for more than 14 per cent of the region's gdp. "Sometimes it feels like you're working in a resort," adds Schimpf. "Innsbruck has an extremely high quality of life."
There's also a thriving entrepreneurship scene here. Schimpf's mentees range from technology start-ups to coffee roasters, many of them former students of Innsbruck's Leopold-Franzens-University – the third largest in Austria. The presence of several major higher-education institutions, including the Medical University of Innsbruck and a respected business school, means that students make up 30 per cent of the 130,000-strong population. As a result, the city's residents are young and highly educated, providing ample opportunity for budding entrepreneurs to test business ideas.
Erhan Yildiz is one of them. He came to Innsbruck to study, drawn to its laidback lifestyle and proximity to nature. He decided to stay when he spotted an unfilled niche. "For a city with so many students, it didn't have many youth-oriented places," he says. Two years ago, Erhan and several friends opened a bar, Kater Noster, which gave fresh life to Innsbruck's f&b scene. It also fits in well with the city's sporting culture: when Monocle visits, there's a "running night" and some 30 joggers are racing around the block before returning to the bar for some well-deserved drinks. The same group is behind popular nearby burrito and taco joint, Machete Burrito.
The end result of all this is that Innsbruck's dependence on big business is fading. Companies of all sizes are investing and this increasingly means that successful entrepreneurs don't leave the city to seek bigger fortunes elsewhere. They stay.
Population
130,000
Average apartment rental price
€13 per square metre
Average office price
€12 per square metre (new building)
€8 to €10 per square metre (old building)
Average salary
€2,532 per month
Airport destinations
15 to cities including Frankfurt, Berlin, Amsterdam and London
Time taken to register a new business
One week to one hour (if all your paperwork is in place)