Companies / Vorarlberg
Growth area
In the small province of Vorarlberg, 26,000 businesses power Austria's economy. We visit three that flourish among the mountain scenery.
Vorarlberg might be hard to spot on a map of Austria but what the nation's western tip lacks in size it makes up for in economic performance. Thanks to its history of timber construction, its many lakes supplying hydroelectric power and its entrepreneurial population, the second-smallest Bundesland is an economic powerhouse, bettering the Austrian average on gdp per capita (€44,900 vs €42,100), economic growth (3.2 per cent vs 3 per cent) and unemployment (5.4 per cent vs 7.7 per cent). Many of the region's largest employers are global leaders in their sector, including cable-car manufacturer Doppelmayr, hosiery brand Wolford, light-fitting specialist Zumtobel and green-energy supplier Illwerke vkw. But there are also smaller companies that are increasingly gaining attention thanks to their commitment to craftsmanship and sustainable practices. "People in Vorarlberg don't philosophise," says the Bregenz-based architect Bernardo Bader. "We get things done – it comes from our building tradition."
In part due to Vorarlberg's proximity to Germany and Switzerland, the number of businesses headquartered in the region (population 400,000) has been rising since the 1950s: there are now more than 26,000 companies employing about 168,000 people. We visit three Vorarlberg-based firms that are putting the tiny region on the map via high-end ski equipment, skincare and renewable energy.
---
Sector: Renewable energy
Based: Bregenz
Employees: 1,300
Revenue: €599m with profits of €44m (2018)
Efficient energy production is crucial to any economy relying heavily on the industrial sector. In Vorarlberg the wet and snowy climate and steep terrain (ideal for dam construction), plus the work of one enterprising company, has led to water becoming the leading source of electricity. "Vorarlberg has three natural treasures," says Dr Christof Germann, MD of federal-state-owned green-energy giant Illwerke vkw. "Its beautiful landscape, diligent inhabitants and hydropower."
Some 80 per cent of the region's electricity is produced by Illwerke vkw, whose 33 hydropower plants generate 2,200 gigawatt hours annually. Vorarlberg's government wants the province's energy to be 100 per cent renewable by 2050, reducing carbon emissions by 60 per cent. "To hit this target we need to keep developing our energy sources," says Germann.
Last year, Illwerke vkw opened its second-largest hydropower station, Obervermuntwerk II; the biggest is Kopswerk II with its three massive turbines. Vorarlberg isn't blustery enough for wind power but the company is upping the number of solar panels that it installs. About 20 per cent of its renewable output, sold under the name Vorarlberger Ökostrom, is now generated by 5,000 photovoltaic set-ups.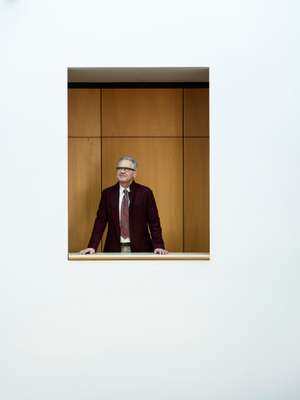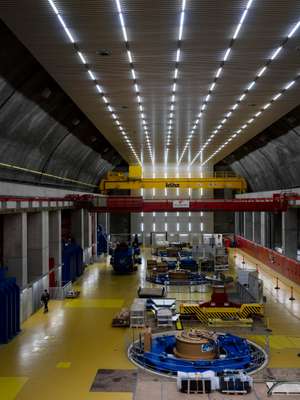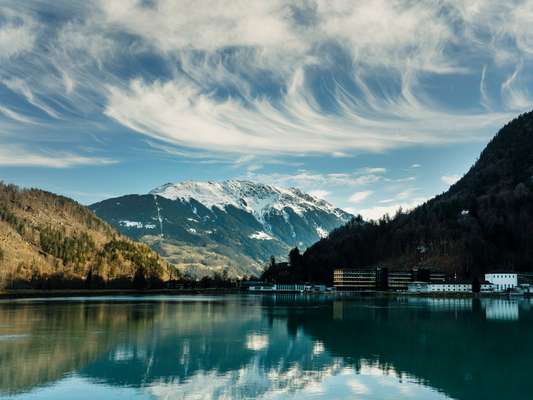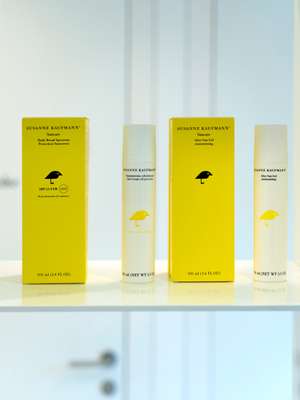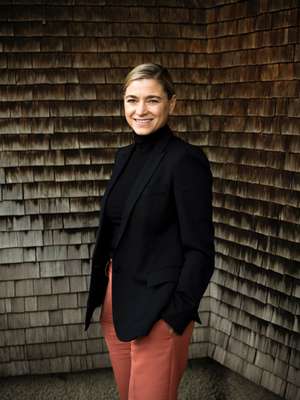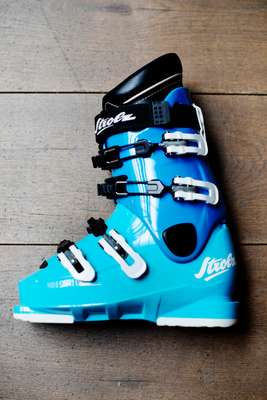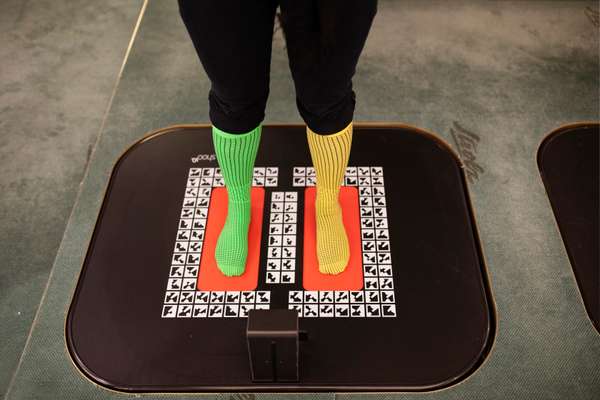 Exports have played a role since the firm was founded in the early 1900s. "After the First World War, Vorarlberg didn't have the means to create its own hydropower network," says Germann. "Germany did but it had to look abroad for renewable resources." As Vorarlberg had the conditions to produce hydroelectricity, a cross-border partnership was formed. Surplus electricity is now sold to nearby German, Swiss and Austrian provinces.
Though its main base is in Bregenz, the firm will open a new campus next to its Vandans office in 2021. Besides extending the digital skills of its 1,300 employees, it will train them in developing the region's e-vehicle infrastructure, which includes 600 charging stations. "Vorarlberg has twice as many electric-car registrations [per capita] as the rest of Austria," says Germann. "We've made the right investments to remain a European leader in sustainable energy."
---
Sector: Cosmetics and skincare
Based: Bezau
Employees: 14
Daily production: 2,500 beauty products
"Other than wanting to make the best clean beauty products, I didn't have a major plan for my business," says Susanne Kaufmann as she sips peppermint tea in the lounge of Bezau's Hotel Post. "It came together organically." The hotel has been run by her family since 1850 but when Kaufmann became the fifth-generation owner in 1994, she decided to add a twist to traditional Bregenzerwald hospitality.
So, in the late 1990s, Kaufmann gave Hotel Post a wellness makeover. She launched her eponymous line of beauty products in 2003. "It was in the early days of natural cosmetics," she says. "We had been struggling to find satisfying products for hotel-spa treatments so we created our own." Initially intended for use only in Hotel Post, the products soon found a wider following due to their organic botanical essences and chic, minimalist packaging. One of the first brands to take natural skincare from the pharmacy to high-end retailers, Susanne Kaufmann now counts 180 stockists and 23 hotel-spa partners in four continents. Its success has attracted new investors: last autumn, London-based Manzanita Capital acquired an undisclosed stake in the company, with two of its female employees joining Kaufmann as shareholders.
Since day one, production has taken place in the nearby town of Egg in the solar-powered factory of whey-cosmetics pioneer Ingo Metzler. Here some 2,500 Susanne Kaufmann creams, anti-ageing serums, shampoos, cleansers and conditionersare manufactured daily using a cold-pressed extraction technique. Meanwhile, a dedicated team works on developing new solutions to add to the range of more than 110 products.
The line's provenance adds to its appeal. "The alpine setting conjures images of wellbeing and health," says Kaufmann. "'Made in Vorarlberg' is a key selling point for our brand. People are drawn to our region for its nature, culture and quality of life." The province is also logistically strategic: Kaufmann's team has easy access to Switzerland, Germany (its second office is in Munich) and the rest of Austria, where many of the product ingredients, including rosehip, chamomile and arnica, are sourced.
Though keeping things as close to home as possible, Kaufmann finds that her predominantly international clientele helps to build the firm's reputation among her compatriots as well. "Once something has made it in London or New York, Vorarlbergers tend to be drawn to it too."
---
Sector: Sports equipment
Based: Lech am Arlberg
Employees: 150
Ski boots produced a year: 8,000
For many people, a visit to the flagship shop of high-end skiwear brand Strolz in the mountain resort of Lech am Arlberg is a once-in-a-lifetime experience. But ceo Olivia Strolz has been zipping up and down the stairs of Dorf 116 her whole life. "This was our family flat when I was growing up," she says from the top floor of the six-storey building. "I used to say goodnight to the staff when I was small."
The company has been part of the Vorarlberg fabric since 1921, when Ambros Strolz began making leather ski boots from his workshop here. Today, operations have expanded hugely: the firm has 110 global partners and runs seven shops in the Lech area, offering a mix of sportswear and equipment, both rental and sales. The flagship is more like a department store, stocking luxury labels such as Moncler and Ludwig Reiter, cult ski brands, homewares, accessories and even toys. The top floor, where the Strolzes lived, is now full of traditional silk Dirndl dresses and sturdy sweaters.
Yet the heart of the shop, and indeed the entire company, is still the boot-fitting floor. Here leather banquettes rub up against 3D scanners and "boot-foaming" stations. When plastic became the go-to material for boots, Strolz was the first to make versions that were shaped around each individual's foot and then "foamed" with a chemical mixture that fills the shell for a precise and unique fit. It's this mix of expert shoemaking and modern technology that has led Strolz ski boots to gain such exalted status.
"We're known for being able to fit any foot," says Olivia, who became the fourth generation to lead the family-owned company when she took over in 2018. She is focused on continuing the company's legacy and maintaining its commitment to craftsmanship; her team produce just 8,000 boots a year, all of them custom-made. "We could do more but then we might have to compromise on quality," she says. Everything is made in Vorarlberg or neighbouring Tyrol, with just a single part – a component of buckles – sourced from southern Germany.
The aim is to create something durable: Strolz's ski boots have been known to last for up to 20 years. This kind of longevity engenders a passionate following. "Strolz boots have been present at the wedding altar," says Olivia with a laugh. "Someone was even buried in their boots."