Culture / Austria
Out with the old
A nation once known for being at the cultural avant garde is reasserting its revolutionary status.
Visit Austria, even these days, and you can't help being struck by the past; the imperial architecture, the classical music scene and the Alpine landscape have long presented a rather conservative and traditional image of this compact Central European country to the outside world. But while tourism officials might be happy to bring in foot traffic on the back of Mozart, many Austrians are eager to shed that stuffy image and become a more modern representation of themselves.
We spoke to a series of present-day Austrian personalities – both from the older and the younger generation – who have led the way in putting a contemporary gloss on the country's image.
---
1.
Jessica Hausner and Anja Plaschg
A film-maker and musician are fighting to win over Austria's conservative cultural elite. They tell us how they are trying to break the mould.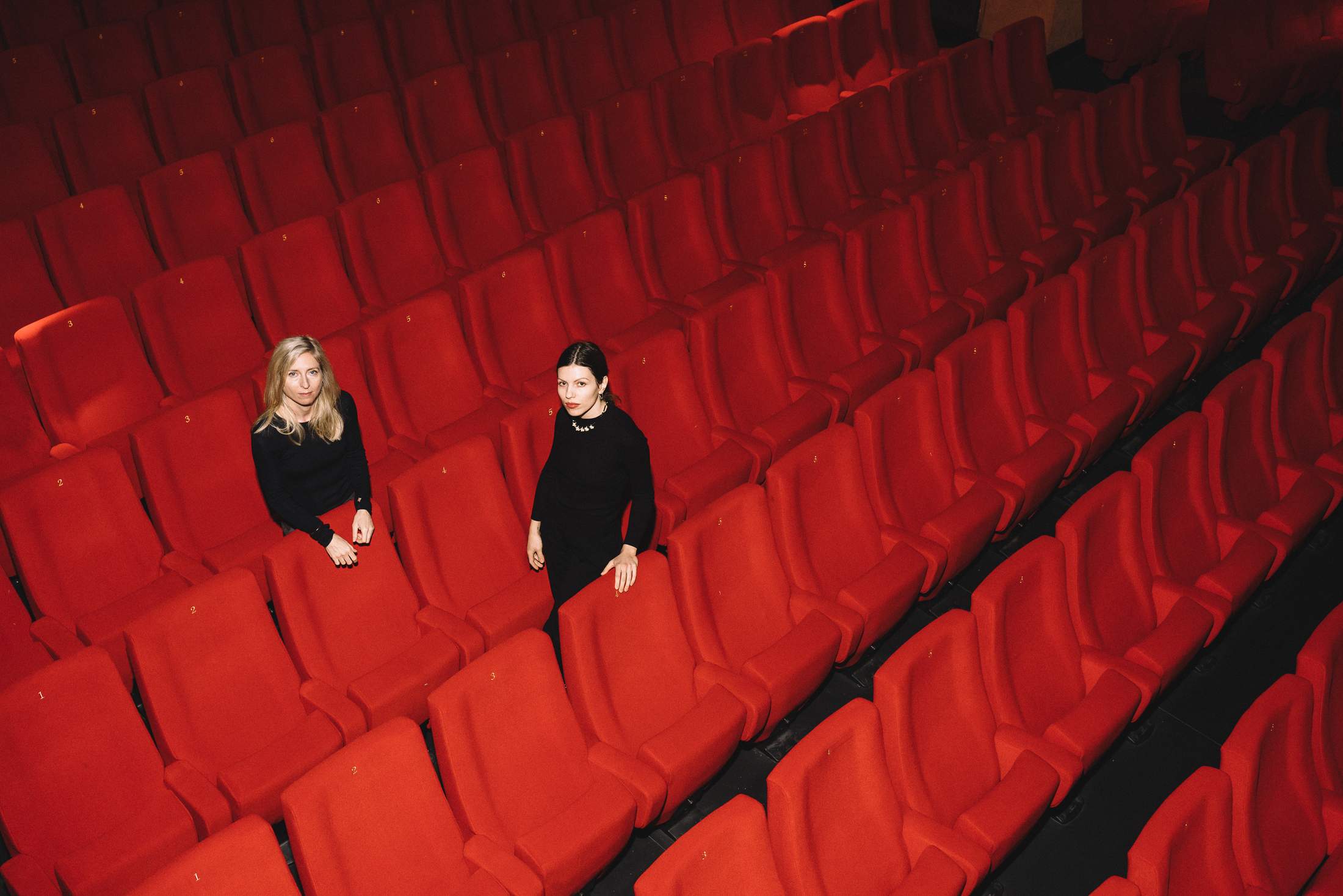 "If your only goal is that Austrians should like what you do, then you'd better not do anything at all." That has been the motto of film-maker Jessica Hausner throughout her career – not because there's something dreadfully wrong with her homeland but because she thinks that such insularity is bad for the arts. Hausner sees herself as more of an internationalist; indeed, her films are often better received abroad than at home.
And yet sometimes there's no escaping Austria and its politics. When Hausner's latest film, Little Joe, premiered at the 2019 Cannes film festival, it coincided with the country's infamous "Ibiza-gate" scandal, which brought down the previous coalition government of conservatives and the far-right. "Throughout that whole weekend, journalists asked me about this," says Hausner. "I hated the Austrian far-right 10 times more for that."
Breaking through Austria's traditional arts scene can be hard work. Hausner, who first came to international attention with her 2001 film Lovely Rita, says that contemporary artists get precious little support from the government, which sees the tourism euros rolling in from the more classical arts that have made Austria famous since the Habsburg era.
"We don't feel that Austrian cultural functionaries are interested in what we do," says Hausner. "All they care about is the opera, the Burgtheater and classical music."
In cinema, a government support scheme – something along the lines of the screen quota system in France that protects the nation's film industry against US blockbusters – would be a big help, she says. She is hopeful that things might change with the Greens in government – and better still, in charge of the cultural sphere.
Anja Plaschg has a similarly fraught relationship with what she considers Austria's excessive traditionalism. Known as Soap&Skin, Plaschg has plenty of fans in Austria but feels that international audiences are more receptive to her minimal piano-driven sound and haunting voice.
This star of Austrian independent music grew up in a small village in the southern province of Styria. All she wanted was to get away. "It made a big impact on me but I just couldn't stay in that atmosphere," she says. As a teenager, Plaschg moved to Graz and then on to cosmopolitan Vienna, where, she says, she feels more liberated.
But changing attitudes here has proven to be a challenge: Plaschg learned that firsthand last year when she was attacked on social media for declining to attend the Amadeus Austrian Music Awards because she was nominated in the same category as Andreas Gabalier, an Austrian Schlager (folk-pop) singer known for his controversial statements about women and support for the far-right. In the end, neither musician showed up and it came as further disappointment to Plaschg when drag queen and former Eurovision Song Contest winner Conchita Wurst, who was hosting the event, made light of the whole thing. "For me, it's becoming more and more important to speak up," says Plaschg.
Despite the stuffy traditions, both Plaschg and Hausner still live in Austria and seem content to keep trying to change the country from within rather than trying to do so entirely from without. After all, dissent has always had a place in Austria too, including in the arts. Both feel connected to the long tradition of Austrian protest art, such as the Viennese Actionism of the 1960s, which threw down the gauntlet to Austrian conservatism. "We still have the power to say 'no' when we disagree with something," says Hausner. "And that's the most important thing for an artist."
Jessica Hausner
PROFESSION: Film-maker
BORN: Vienna, Austria
KNOWN FOR: Internationally acclaimed films including Lovely Rita and Amour Fou
Anja Plaschg (aka Soap&Skin)
PROFESSION: Musician and actress
BORN: Poppendorf, Styria
KNOWN FOR: Experimental music, including the title track of Netflix series Dark
2.
Corinna Milborn and Max Schrems
Austria is taking the lead in confronting digital giants, including Facebook, and tackling the hate that has bubbled up on social media. We meet two campaigners who are leading the charge.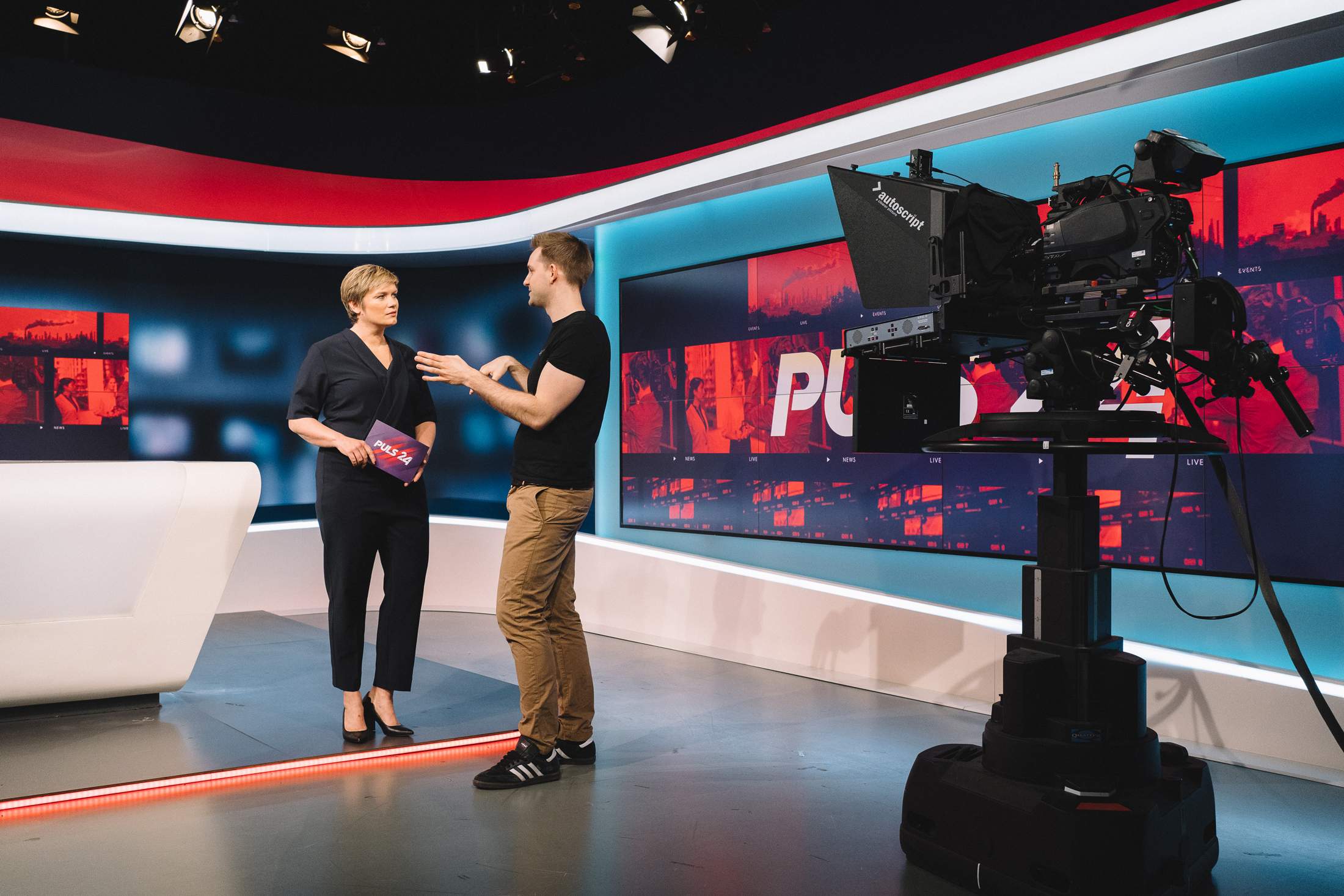 When Austrian chancellor Sebastian Kurz announced the country's first coalition between conservatives and greens in January, even seasoned women's rights campaigners were taken aback by the news. More than half of all new ministers were women. "That's a big step for Austria," says Corinna Milborn.
A long-standing anchor of private TV station Puls4, Milborn began her career in a different time for Austria, rising through male-dominated media ranks to become one of the most recognised personalities on Austrian TV. "I spent a lot of time in rooms full of men, and not once or twice was I asked whose assistant I was or whether I could bring coffee," she says. "So one of the first things I learned was never to offer coffee."
Though Austrian attitudes to women might be improving – and the new government could mark a turning of the tide – Milborn says that social media has made it worse. "Facebook fuels hate," she says. "Migrants, women – the amount of hate they're getting is incredible. I see these people crumbling under the pressure."
So Milborn has sought to take the discussion offline. When a Facebook user accused her of failing to cover a rape in Vienna on her news programme – and told her she should be raped herself – Milborn drove to his home. "It was this big guy who lived in my neighbourhood," she says. "We scrolled through his newsfeed together and I saw his world – a world that was full of knife attackers and Islamists. I thought, why is Facebook making these people think that they live in the midst of a civil war?" The alleged rape turned out to be a false claim.
Milborn is not the only Austrian to do battle with Facebook. Max Schrems became an international media sensation in 2015 when his long-running legal campaign against the social network led to a landmark decision by the European Court of Justice, declaring the so-called Safe Harbour agreement, which allows US firms to collect data on European users, invalid. "Suddenly, everybody started calling me for interviews," he says. Schrems now runs a nonprofit organisation, None of Your Business, which advances his cause by making it easier for citizens to launch legal challenges against big digital companies.
Friends and colleagues in the US discouraged him from taking on the technology giant but, Schrems says, Austrians were behind him. "None of the US media wanted to report on my campaign before the court victory because they simply didn't think it was going to happen," he says. "Here it was always like, the underdog should win." This is one area where Austria's conservatism helps: there was already a healthy scepticism of digital progress, a focus on privacy and data protection before it was big elsewhere. That encourages what Schrems describes as David-versus-Goliath narratives like his own. "Austrian privacy laws have always been stricter than in other EU countries," he says.
One example: Austria's previous government mulled a plan that would strip users of anonymity by requiring them to register on platforms and forums by providing their full names and addresses. It's an idea that the new coalition government, in which the Greens have pushed for reforms that boost transparency, might revive. Milborn and Schrems believe that governments should require the inclusion of verified news in all user social-media feeds to counter the hearsay, giving radio and TV as an example. "All media providers in Austria have to have a newscast several times a day; it's the law," Schrems says.
Austria, they believe, can lead the way. "We have never been a big player in Europe but we are good at brokering deals," says Milborn. "If Austria were to say, 'We will shut off Facebook until it starts following rules,' it would make an impact." This might seem somewhat fanciful but for privacy campaigners Milborn and Schrems, it pays to aim high.
Corinna Milborn
PROFESSION: Anchor of Puls4 TV channel and author
BORN: Innsbruck
knOWN FOR: Tenacious interviewing skills and fighting online hate and misogyny
Max Schrems
PROFESSION: Digital privacy campaigner
BORN: Salzburg
KNOWN FOR: Limiting Facebook's collection of user data
3.
Lilli Hollein and Max Hollein
Lilli Hollein brought contemporary design to the storied Austrian capital. Now, with Vienna booming, she says that Austrians don't know how good they have it.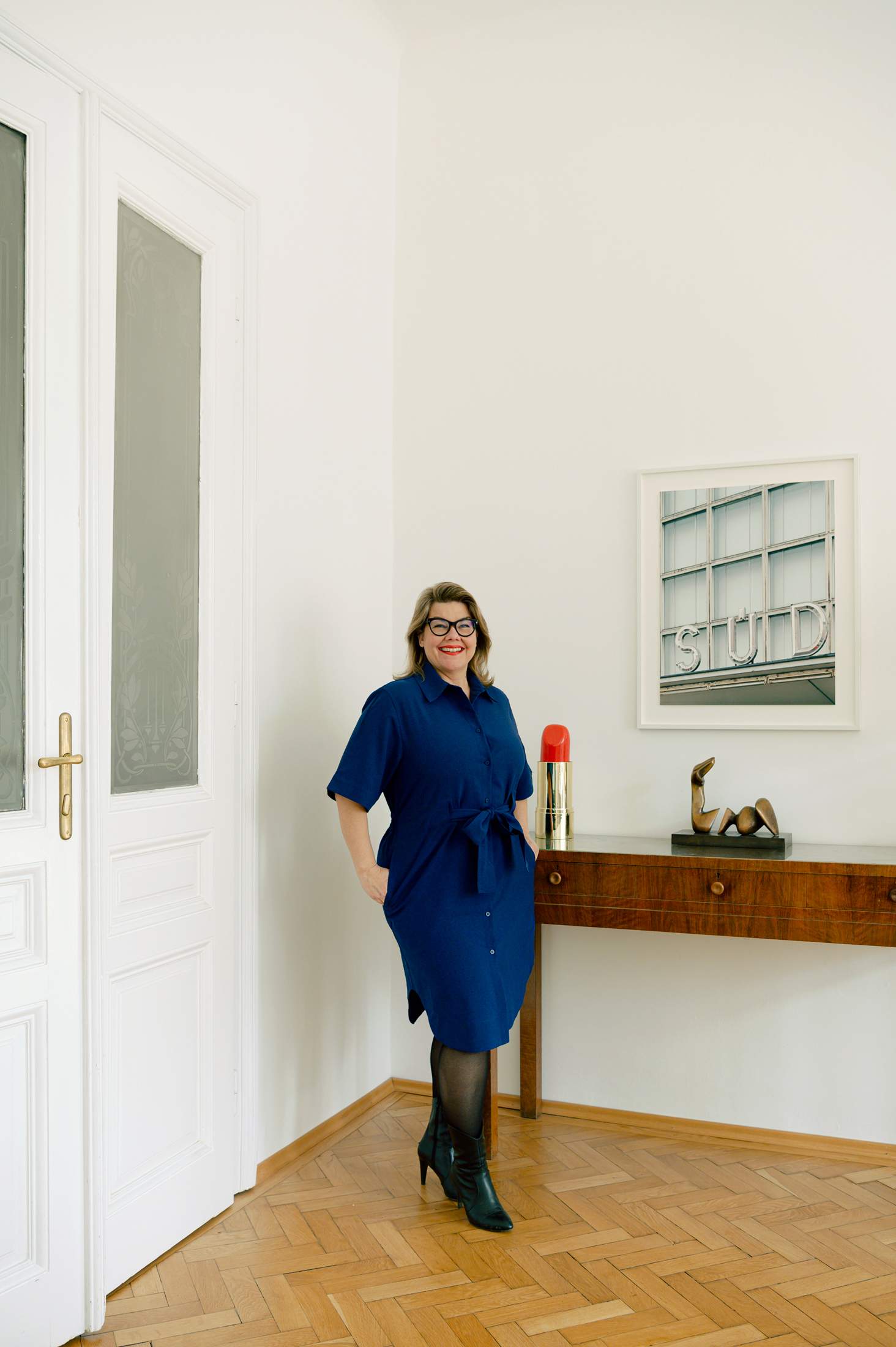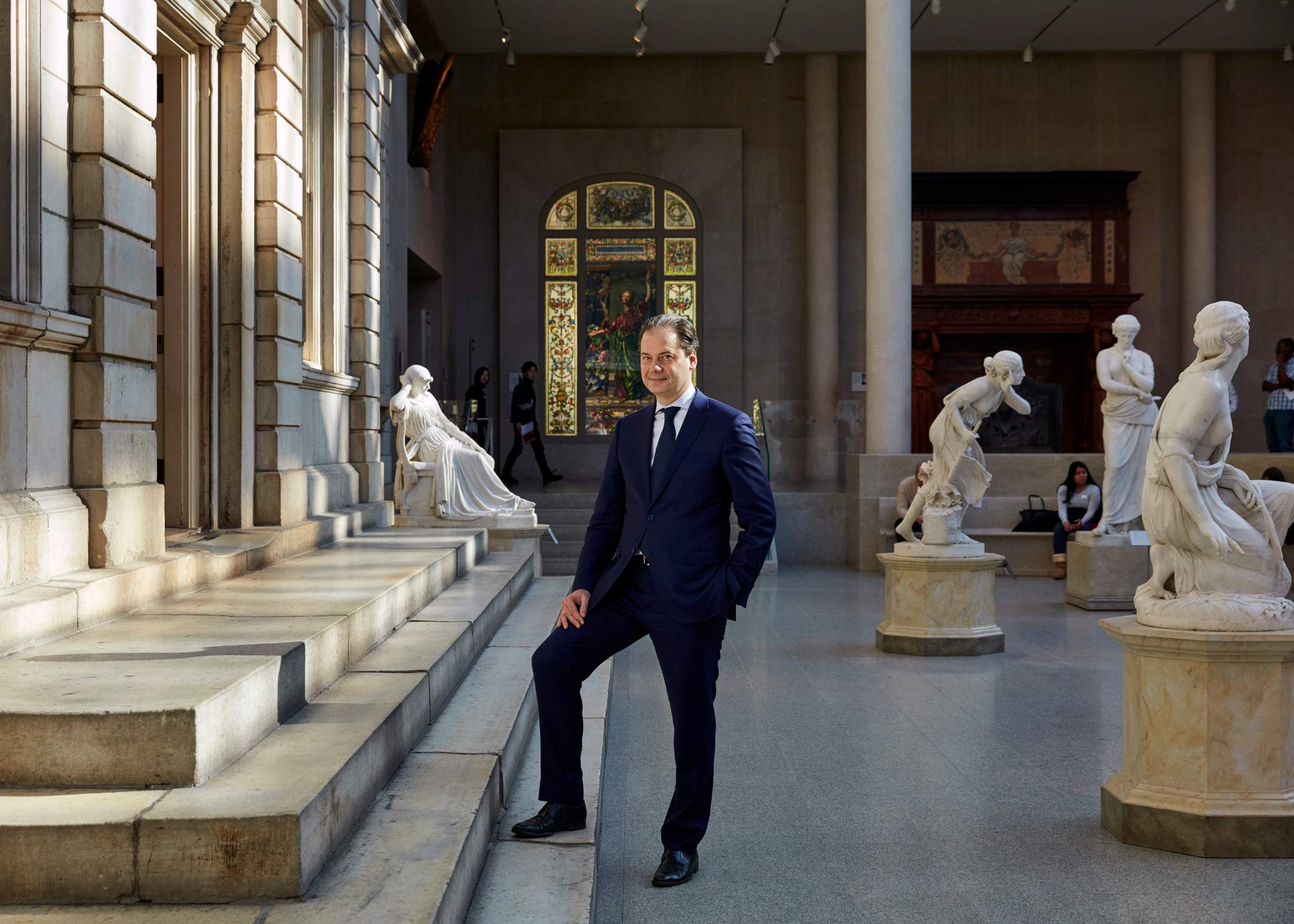 Lilli Hollein lives in the same Viennese apartment where she grew up. Her father, renowned postmodern architect Hans – whose buildings include the mirrored Haas House and the extension to the Albertina Museum – grew up there too. "It's a very Viennese story," she says. "It's a rented apartment but my family has been here since 1942."
Hollein is co-founder and now sole director of Vienna Design Week, and has found plenty to do in her native city. After her mother died in the 1990s, she chose to stay in Vienna near her father and collaborated with him on curatorial projects.
She established herself as an architecture writer and curator but noticed a void. "I had the feeling that I needed to push things forward, at first on the architecture scene," she says. In the 1990s and early 2000s, little was happening in Vienna's design scene, she says. "One night Thomas Geisler, Tulga Bayerle [both active design curators] and I decided to either leave the country or change something," says Hollein. "So we founded Vienna Design Week."
The group's first activities – a symposium and city programme connecting young designers and Austrian craft companies such as Lobmeyr glass or the Augarten Royal Porcelain Manufactory – launched in 2006. The first fully fledged festival took place the following year. Vienna Design Week has since expanded to offer more than 200 events and locations. Every year it focuses on a Viennese neighbourhood, a guest country, a juried social-design project and other commissions. Each edition now attracts more than 35,000 visitors.
Hollein's mission is accomplished: Austria has gained recognition as a design hub and has earned credibility with creatives as a place to live. "Take Mischer Traxler," says Hollein. Their work, such as sideboards or lamps made of wound, sun-dried cotton in various colours, is deliciously conceptual. "When Katharina Mischer and Thomas Traxler finished studying in Eindhoven, they realised that something was changing in Vienna and came back," says Hollein.
With Austrians moving back to Vienna and outsiders moving in too, she has a message for her famously grumpy compatriots. "I'm proud to come from a country in which everyone has a chance no matter where they start in life," she says. "But how do we get Austrians to better see what they have?" As to the outside view of the home she chose to stay in, whose cliches usually circle around Mozart, Freud and Klimt: "I'd want the world to know that in Vienna there is a now, a future, and an avantgarde. But it's not snobby; it's still a place where people mingle and places have a certain democracy."
Lilli Hollein
PROFESSION: Director, Vienna Design Week
BORN: Vienna, Austria
KNOWN FOR: Putting contemporary Viennese design on the map.
Lilli's brother Max, director of the Met, is using his background to challenge art-historical conventions around the world.
The Metropolitan Museum of Art's director, Max Hollein, weaves through the largest museum in the US. "There are multiple, interconnected stories here," he says. "If you are an encyclopaedic museum, you have to be rooted in your specific, local identity but also be a proper representation of the cultures of the world."
His architect father Hans and fashion designer mother Helene are both household names in Austria. "For me, it was great to grow up in Vienna, and I was certainly very influenced by my artistic family," he says. "My name was very connected to my father. So to have my own life, my own career, to strike out on my own, I had to leave."

After graduating in art history from the University of Vienna, his career has included directorships at Frankfurt's prestigious Städel Museum and the Fine Arts Museum of San Francisco. His varied background has opened his eyes to art-historical conventions and what a major cultural institution should aim to do. "We see more, I think, when we appreciate how complex it is to understand a different culture," he says.
As the Met's director and ceo since 2018, that shifting of art-historical narratives has preoccupied him. His goal has been to move away from a largely white, Western view to a more nuanced, culturally-reflective one. He points to a monumental canvas by Indigenous Canadian painter Kent Monkman, the latest in a series of commissions in which existing works in the museum's collection are reinterpreted.
The canvas, "Resurgence of the People", is Monkman's retelling of an 1851 painting by Emanuel Leutze, "Washington Crossing the Delaware", a canonical portrayal of the first US president leading his soldiers, by boat, through icy waters in 1776. Monkman has replaced Washington with Miss Chief Eagle Testickle (his colourful alterego, and a wry take on the titles used in Indigenous tribal hierarchies). In glossy black stilettos, she helms a boat of Indigenous people through choppy grey waters.
"The artworks we keep don't necessarily tell the truth," says Hollein. "You have a certain political or social agenda embedded in them. So I think it's important for us to speak up, in a very practical sense." In January, the Met and other international bodies issued a statement rebuking Donald Trump's apparent threat to bomb Iranian cultural sites, warning that such a move would constitute a war crime. Trump backtracked on his comments the following day. "In our time there are few places where you can have a deep, thoughtful debate; a conversation about something without it being immediately confrontational," says Hollein. "I think a museum is an important place for that."
Max Hollein
PROFESSION: Director/ceo, Metropolitan Museum of Art
BORN: Vienna, Austria
KNOWN FOR: Broadening the Met's outlook away from Western art-historical tropes.
Elfie Semotan has worked in fashion and portrait photography for half a century, in Austria and abroad. Here she speaks of her passions, hopes and love of trees.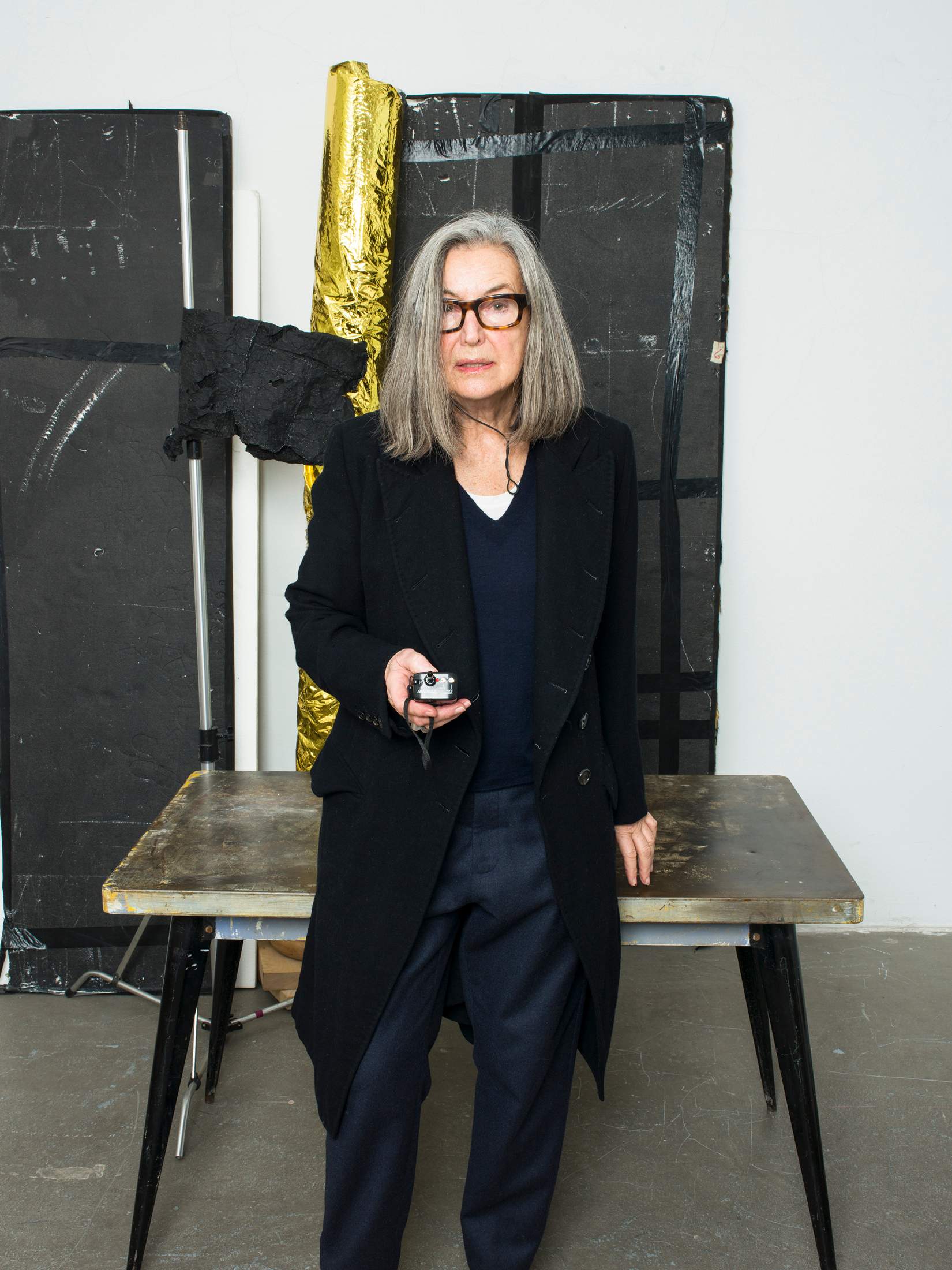 Photographer Elfie Semotan is the embodiment of a life in pictures. She's organising her sizeable photographic archive that's stored in a suite of flats in Vienna's ninth district. At her country house south of the city she's working with a carpenter to frame large-format photographs for a forthcoming exhibition that will also feature the work of Austrian painter Tobias Pils and late sculptor Bruno Gironcoli. She's just spent a month in New York; some negatives are still in her Chinatown apartment there.
Semotan has spent 50 years in fashion and portrait photography, with a conceptual, almost filmic style that has pushed the boundaries of visual culture in Austria and beyond. At 78, she works and travels as much as ever. 
Semotan has divided her time between Austria and bases around the world since the 1960s. She spent a decade modelling in Paris before returning to Vienna and gaining a foothold in commercial photography with campaigns for Austrian companies such as underwear brand Palmers. "When I left for Paris there was absolutely nothing for me in Vienna," she says. "But when I returned in 1971, there were agencies and some wonderful new newspapers. I came back at a moment that was very creative in Vienna. And living in Paris for 10 years, I knew a lot. You have to leave Austria for a while to get a broader view of things."
Starting in the early 1990s – after the death of her first husband, the painter Kurt Kocherscheidt – she explored the photography scene in New York more deeply. Fashion designer Helmut Lang, her close friend and fellow Austrian, moved there at about the same time and changed the fashion world with his utilitarian understatement and edgy marketing. In her fifties, Semotan found herself back on the catwalk for Lang's shows, as well as shooting for him and magazines such as Esquire, Harper's Bazaar and The New Yorker, while working on personal projects. She has shot iconic women such as artist Louise Bourgeois and Nobel prize-winner Elfriede Jelinek.
"If there were just five good models or makeup artists in Vienna, there were hundreds in New York," she says. "Being surrounded by such abundance makes you become very precise about what you want in your own work." Hers is marked by a dispassionate yet feminine point of view. A retrospective exhibition, Contradiction, was held in Berlin last year and a documentary on her life recently debuted in Austrian cinemas.
In recent years she's taken to staging shoots in the forest. "What's important now is climate change," she says. "It's hovering over everything. I don't believe in doing political photos but in a way I already have. It's about my fascination with beauty and chaos but through this work I can see what's happening with the trees. They look terrible and are falling down more than you'd think. If you stay in the city, you don't see it."
Elfie Semotan
PROFESSION: Photographer
BORN: Wels, Austria
KNOWN FOR: Groundbreaking fashion photography in Vienna and beyond, earning the Austrian Decoration for Science and Art in 2011
Ulrike Lunacek has come out of retirement with plans to shake up Austrian culture. She is well placed to deliver on her promises.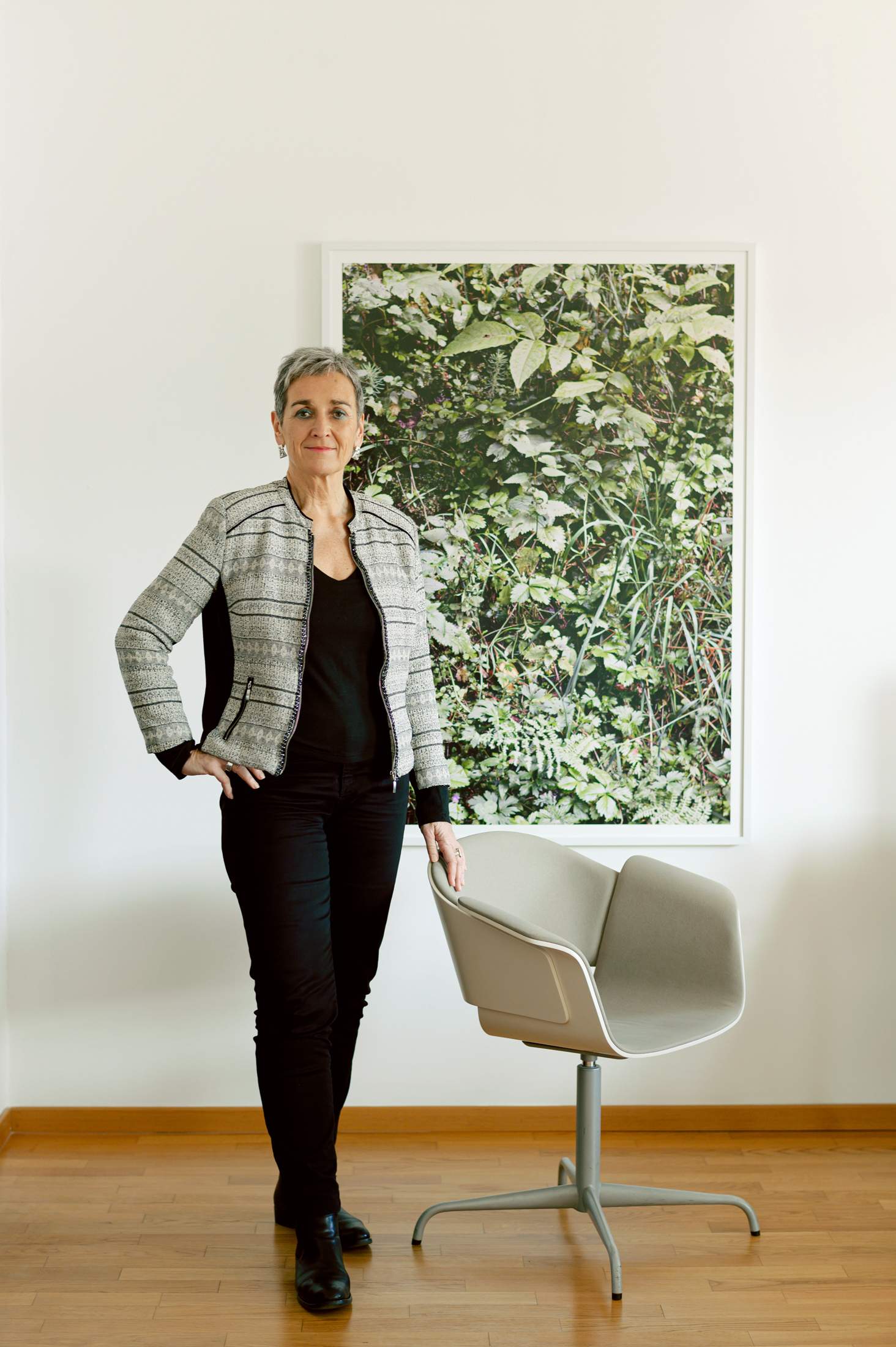 Ulrike Lunacek thought she had left politics. A former vice-president of the European Parliament and one of the most prominent figures in the Austrian and European Green parties, she resigned all her offices in 2017 and began transitioning into private life. "I really liked it," she says. "I enjoyed the freedom I had again." Two years later, with Austria's Greens finding themselves in a coalition government for the first time in their history, the call came from her party leader on New Year's Eve. Would she take charge of Austrian culture? "I decided, yes, it would be an interesting thing to do in this new government; a new role for all of us," she says.
Lunacek's is secretary of state for arts and culture – an important portfolio in Austria. The opera, classical music and 20th-century Jugendstil art have defined and cemented Austria's image as a cultural nation, an image it cultivates both at home and abroad. But it's a challenge to keep Austrian culture fresh and evolving, to manage the tensions between the old and the new. Less classically minded artists haven't always felt appreciated and are looking to the Greens to shift focus (and resources) in their direction. But the tourist revenue and Austria's legacy still lie very much with its powerful venues for classical theatre, many of which crave subsidies for upkeep and costly restorations.
We meet Lunacek in an office in the deputy chancellor's building scattered with unpacked boxes; it has changed hands from the far-right Freedom party to the left-leaning Greens. Lunacek asks us not to photograph the tasteless artwork left by her predecessors; she hasn't yet been able to remove it. Sitting at her desk in the deputy chancellor's building, Lunacek makes promises to embark on a renewal of the country's cultural policies. "Of course, we don't want to abolish the past," she says. "But at the same time we want to put a strong focus on the new art scene. Not everybody is going to like my decisions on personnel and funding but that's part of politics." Her determination to make changes comes from a background in human rights and lgbt campaigning. Before becoming the first openly lesbian member of the Austrian parliament in 1999, Lunacek was engaged in social work, journalism and protest activism. To this day, she still likes to use direct action: in 2014 she famously gifted Pope Francis a rainbow scarf and reproached him for paying precious little attention to women's rights, same-sex marriage and the use of contraceptives.
Lunacek is adamant that no true democracy can survive without a successful and self-confident art scene. "Historically, artists have always been at the avantgarde of change," she says. She pledges to use her portfolio to impact a broader social transformation in Austria. That motivation comes partly from who the Greens replaced in government. From 2017 to 2019, chancellor Sebastian Kurz's governing coalition with the Freedom party enacted hardline social and immigration policies. With Kurz's party still in charge of the foreign, interior and finance ministries, it will be partly up to Lunacek to set a new example in the social sphere.
Her plans include measures to ensure more employment rights for creatives and secure more screen time for domestic TV and film productions. She also wants more women on the juries of arts competitions, and more access to culture for the less well-off.
"Culture is about how we live; how we construct our society –what do we do in Europe where our core values are under threat in some countries," she says, citing limits on creative freedom in Central European nations. For Lunacek, the arts are vital because of their ability to create "a culture of dialogue of solidarity and of human rights and co-operation – instead of confrontation – which for me is a very European value." Her bullish attitude definitely could not come at a more pressing time for such a troubled continent.
Ulrike Lunacek
PROFESSION: Secretary of State for Arts and Culture
BORN: Krems an der Donau, Lower Austria
KNOWN FOR: Lobbying for women's and lgbt rights both in Austria and the EU