City itinerary 2 / Linz
Steely resolve
A once-overlooked industrial city, Linz has become a hub for art and architecture.
Known as the birthplace of what's said to be the world's oldest cake, the Linzer torte, Linz is perched on a picturesque bend of the River Danube, halfway between Vienna and Salzburg. Despite this, the city's reputation as a dreary industrial backwater has persisted. Although the steelworks continues to strengthen Linz's economy, it's not just heavy industry that defines the city today.
That transformation began in 1979 when Linz held the inaugural edition of the Ars Electronica festival, an event that celebrates the interplay between art, technology and society. "We tried to build an innovative new image for the city," says Christoph Kremer, director of the Ars Electronica Center, which opened in 1996 as a permanent base for the festival. It was a runaway success and Linz quickly became a world centre for media arts, its status boosted further when it was chosen as European Capital of Culture in 2009.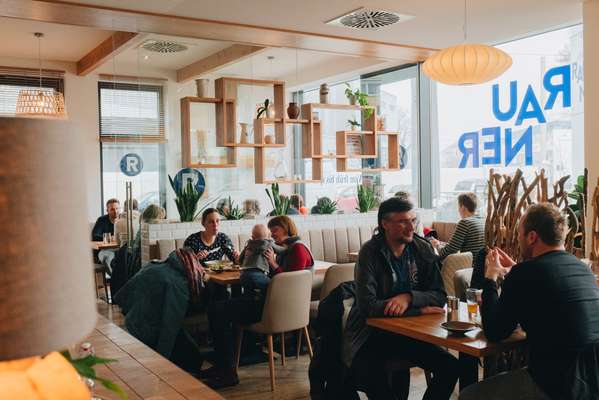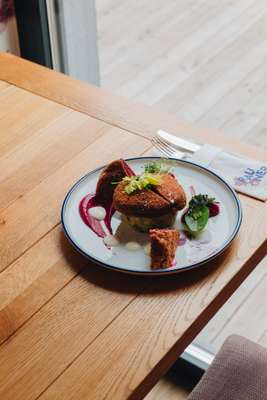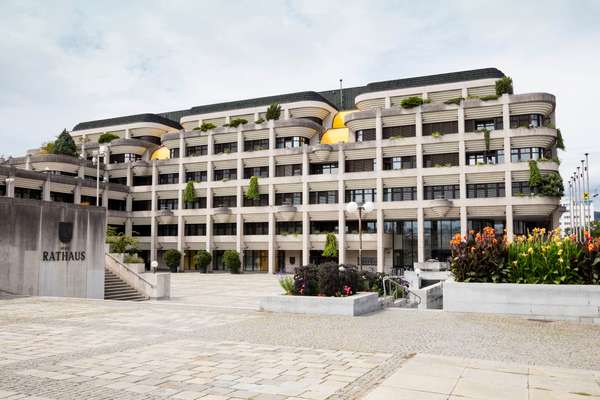 The Ars Electronica Centre sits on the left bank of the Danube and offers an extensive exhibition programme that's devoted to the latest developments in artificial intelligence and augmented reality (expect self-playing pianos, interactive artworks and plenty of 3D displays). Although it's open year-round, September is the best time for a visit as it is the month of the festival itself and other events across the city.
The building is part of a striking riverbank ensemble that includes the Lentos Art Museum (its collection of Austrian masters includes Hermann Nitsch, Arnulf Rainer and Maria Lassnig) and the Brucknerhaus concert hall, which is named after Anton Bruckner, the 19th-century Romantic composer who, although perhaps no rival to the likes of Mozart, is loved all the same here in Linz. And while we're on a musical theme, the Linz State Theatre, which was designed by British architect Terry Pawson (really), is perhaps the most state-of-the-art opera building in Europe: its productions are pointedly contemporary compared with the more conservative Vienna or Salzburg opera houses.
The city's cultural renaissance has swept through Linz's old industrial areas as well, transforming a former tobacco factory, or Tabakfabrik, into a cluster of galleries, art-research labs and concert venues. City hall has also poured resources into cleaning up the largely pedestrianised historic old town, which is well worth a studied stroll.
Linz directory
stay: Hotelam Domplatz: This central hotel offers views of Austria's largest church, the neo-gothic Mariendom.
hotelamdomplatz.at
eat: Café Meier: Feast on a breakfast of bread rolls, jam, eggs, ham and cheese (maybe not all in the same sitting) in this small café with a vast outdoor area. The coffee is roasted and ground in-house.
cafe-meier.at
eat: Rauner: This elegant restaurant near the station reimagines traditional meals, such as schnitzel, with a signature ingredient: beetroot. It's good despite the gimmickry.
rauner.restaurant
eat: Muto: Don't let the unassuming interior fool you: Muto offers some of the best fine dining in Linz. If you have time, enjoy the full seven-course menu.
mutolinz.at
drink: Solaris: Across the square from the Upper Austrian Culture Quarter, Solaris serves a range of wines and cocktails. DJs focus on house, electro and hip-hop.
solarisbar.at
do: Kuk Hofbäckerei: Try a Linzer torte in one of Austria's oldest bakeries. Burn off the calories by hiking along the Danube or climbing the 539-metre Pöstlingberg mountain.
kuk-hofbaeckerei.at
shop: Dantendorfer: As in Salzburg and Vienna, the multi-city fashion shop sells men's and womenswear labels including Aspesi and Tory Burch, plus made-to-measure.
dantendorfer.at
Getting to Linz: Little more than an hour by train from Vienna to the east and Salzburg to the west, Linz is perfect for a weekend getaway. Its airport has good connections to Germany, including Frankfurt and Düsseldorf.