Disputes over Mozart's chocolate balls, a Viennese editor who never falters and why the Austrian lifestyle is not always as it seems.
Breaking bread
Crumbs of comfort in Austria
As you will have seen from our cover shoot, Austria is like a giant schnitzel dropped onto the platter of Europe. And while we could have let the delicious piece of meat give you a sense of the nation's scale and tastes all on its own, we decided that you deserved better. So we asked illustrator Sandra Neuditschko, who was born and raised in rural Austria but is now a resident of Vienna, to come up with something a little more glorious and almost practical (yet still rather foodie).
The map below is her take on her homeland and shows merely a selection of what this historic nation has to offer. We hope you like the flavoursome cartography. Now tuck into this issue and start exploring.
---
Keeping it real
Mozart balls hold court
If you've been to Austria then the Mozart balls that you picked up were unlikely to have been originals. Mozartkugeln (as they are known in Austria) are a concoction of dark chocolate, nougat, pistachio and marzipan introduced by Paul Fürst in 1890. The Mozartkugeln made by Mirabell, a longtime Salzburg rival, can only purport to be echte or "real" Mozartkugeln; a non-Austrian rival, Reber from Bavaria, has even been forced to call its product Die Echten Reber Mozartkugeln. Many court cases have been fought over the issue of who has the rights to Mozart balls. In 2017, Austria's high court intervened to prevent another company from using the same blue and silver wrapping that makes Fürst spheres shine. ­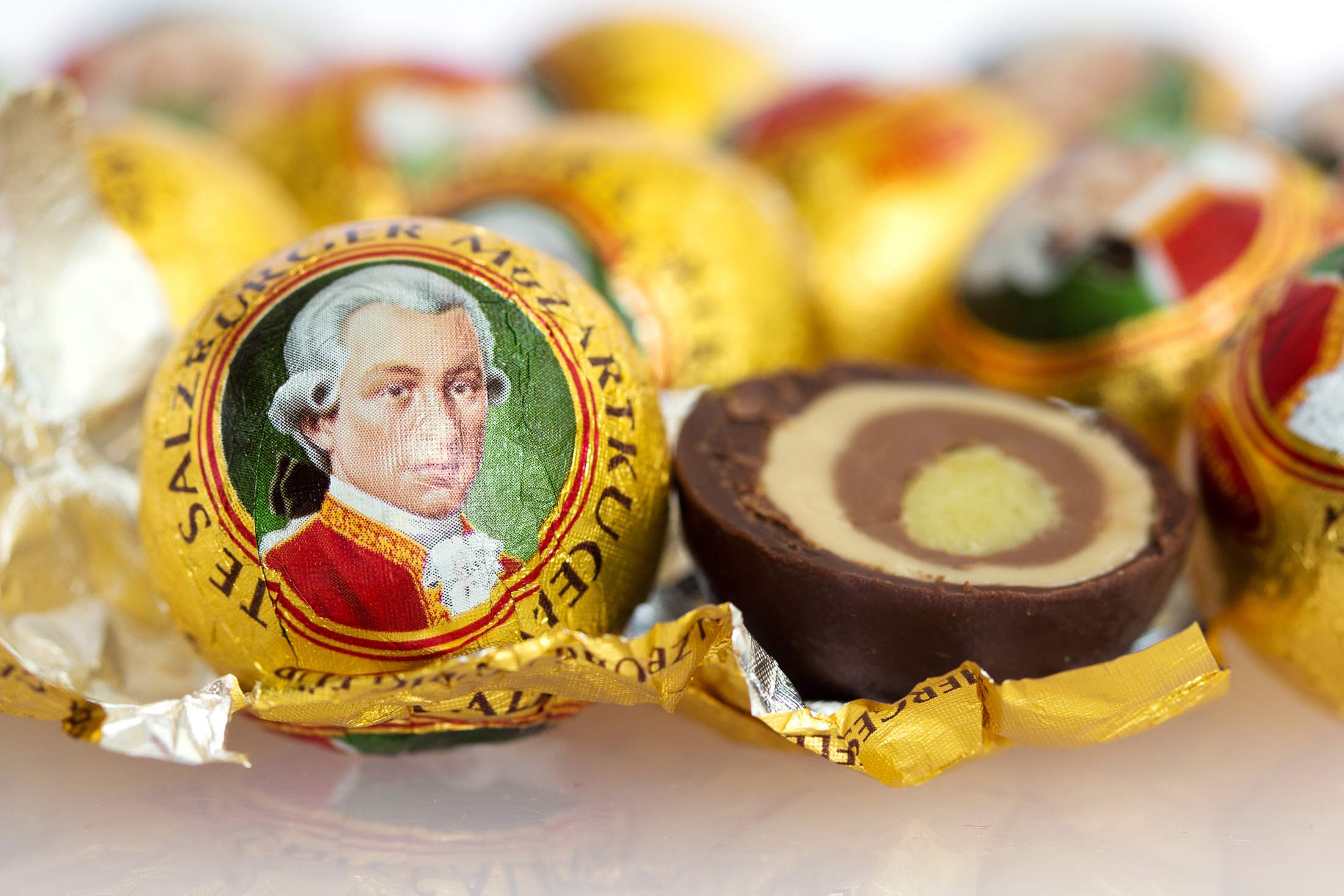 ---
Why Vorarlberg is stuck in the middle
By Annick Weber
Vorarlberg is the westernmost bit of Austria – the part that tucks up next to Germany, Liechtenstein and Switzerland. And Vorarlberg's Alemannic dialect is closer to Swiss-German than Austrian-German. Indeed, if residents had had their way back in 1919, they would not even be Austrians now. That year, in the aftermath of the First World War, 80 per cent of Vorarlbergers voted in a referendum to join the less war-torn Swiss Confederation rather than staying in the newly formed republic of Austria. But Swiss opposition to the proposed union was strong, partly for language reasons.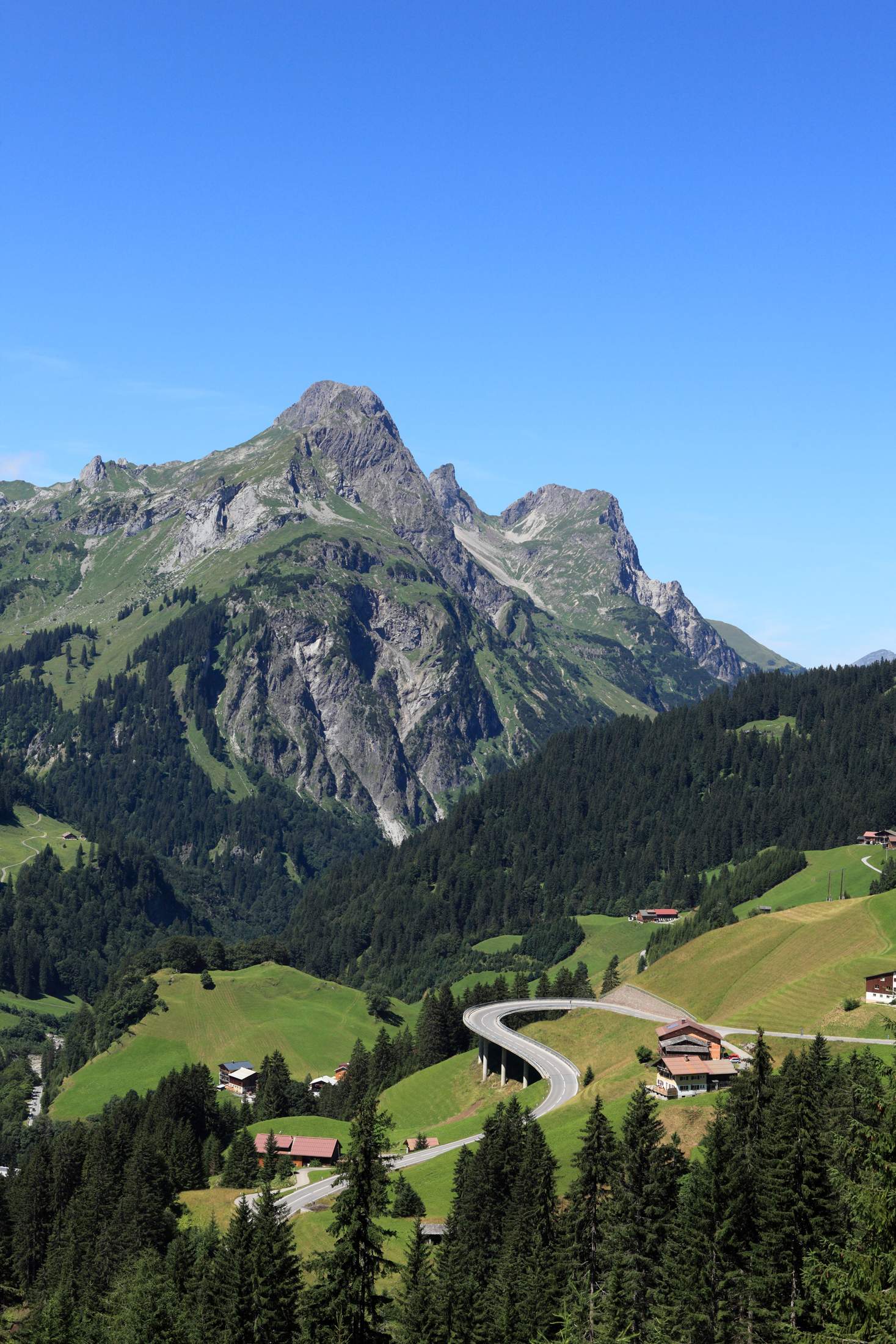 Italian and French-speaking Swiss regions were against the idea of incorporating another German-speaking area, while the largely Protestant Swiss Germans struggled to align with the Catholic faith of their Vorarlberg neighbours. And so the proposed union was forgotten about until 2019, when news website Vorarlberg Online started the conversation again with a survey. Of the 4,000 participants, 65 per cent voted to become part of Switzerland. Whether the remaining 99 per cent of Vorarlbergers (population 400,000) feel the same remains undetermined. But if ever you're in need of a conversation topic when in the region, it is surely set to spark some discussion.
---
From paupers to kings
Vienna's architecture has many a hidden gem
Vienna prides itself on its affordable housing but it remains in many ways a decidedly aristocratic city. What the crowds of tourists marvelling at the former Habsburg imperial residences don't realise is that behind these fanciful façades are not just offices and museums: Austrians hate wasting space so all these palaces have apartments in them too. Considering that both of the country's last two presidents have declined to take up presidential accommodation in the Hofburg, those palace-dwellers are the only Austrians alive today to know what it's like to live like a kaiser.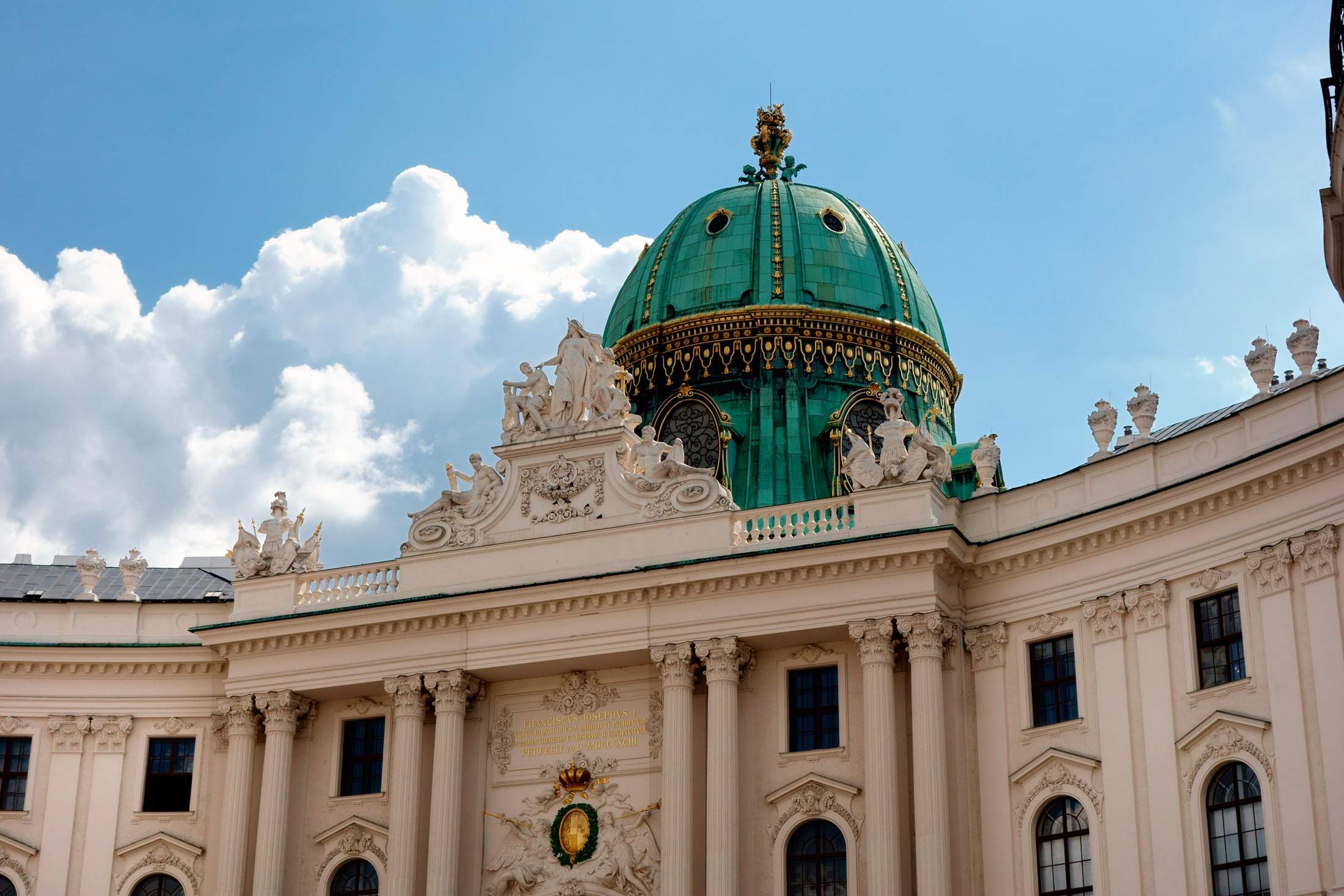 ---
Nude in the Danube
Naked truth about Austrians
You might not think that Austrians like going about naked but they do. Well, when they're swimming at least. Vienna in particular has many beaches designated fkk. The acronym stands for Freikörperkultur (literally "free body culture"); in summer large parts of the Danube Island turns into a bare-cheeked parade. Nudism is so ingrained in Viennese culture that it's rarely discussed but if you do press someone about it they'll tell you that it's not just about stripping off your clothes – it's about casting away urbanity and getting back to nature.
---
The Interrogator
By Armin Thurnher
If you want to find out what's worth seeing and visiting in Vienna – from exhibitions to restaurants – you need to grab a copy of Falter. This weekly newspaper has been chronicling the life, culture and society of Austria's capital for more than 40 years. Here, editor Armin Thurnher reveals the staples of his own cultural schedule.
What news source do you wake up to?
Usually Austrian radio, the public broadcaster orf. I tune in every day between 06.30 and 07.00. It's excellent; really high quality. I also have a digital subscription to The New York Times and The Washington Post. Then I have the German Süddeutsche Zeitung and the Frankfurter Allgemeine Zeitung.
Coffee, tea or something pressed to go with headlines?
For me, French press coffee, no sugar and no milk.
Something from the FM dial or Spotify for music?
I don't use Spotify but I listen to a few online radio stations. I prefer classical music. There's a channel called fm4 that is good for rock music. I also have my own collection of music that's large enough to keep me satisfied.
What's that you're humming in the shower?
I don't sing but I play the piano and I try to practise for one hour a day. I make a point of starting the day by practising Bach.
Papers delivered or a trip down to the kiosk?
I have the privilege of having them delivered to the office but I buy a few.
Five magazines for your weekend sofa-side stack?
The London Review of Books, The New York Review of Books, MONOCLE and then some German titles: Merkur and Blätter für Deutsche und Internationale Politik.
Bookshop for a drizzly Saturday afternoon?
A-Buch in Vienna specialises in psychoanalysis literature.
Sofa or cinema for the evening? If it is a film, it's the cinema. There is one called Gartenbaukino, it seats about 700 and has a huge screen.
A favourite newsreader?
In Austria we have Armin Wolf, who is a very critical and outspoken anchorman. In the German-speaking world, he's doing a great job.
Sunday brunch routine?
Staying in with my wife, who I don't usually have much time to spend with. Often we prepare for a concert or play we are going to.
What papers or periodicals will be spread out around amongst the viennoiserie?
Frankfurter Allgemeine Zeitung and maybe the Neue Zürcher Zeitung.
Catch up on The Interrogator in our free weekly email bulletin, The Monocle Weekend Edition. Sign up at monocle.com/subscribe/newsletters