Let there be light: Oklahoma Contemporary is clad in undulating aluminium to reflect the prairie sun and the Sydney Biennale is spotlighting overlooked stories from artists around the world. Plus: Caribou's most personal album and a new definition of 'bathroom reading'.
1
ON REPEAT
'Suddenly'
Caribou
After five years, Canadian producer Caribou (aka Dan Snaith) is back with Suddenly, perhaps his most personal record to date. It was never going to be easy following up critically acclaimed Our Love but he pulls it off. The album starts with angelic track "Sister", which features Snaith's mother singing a nursery rhyme to his sister. Throughout the album Caribou refuses to play it safe, with songs changing mood frequently. "Lime", for example, starts with a cocktails-by-the-pool atmosphere but ends with evocative chanting. For those in search of a dancefloor-friendly song there is the excellent "Never Come Back".
'Suddenly' is out on 28 February
---
2
ON SALE
Tefaf Maastricht
Maastricht, The Netherlands
Tefaf's venue, the Maastricht Exhibition and Convention Centre, might look like a sports hall but inside this venerable fair in the southern Dutch town, another world awaits. Stands are built to resemble top international galleries and extraordinary flower displays cover walls, while luxurious carpets and glittering lights complete the transformation. Tefaf is the world's most encyclopaedic art fair, selling everything from antiquities and old masters, to decorative (and very extravagant) objets de vertu. It also has informative sections devoted to modern and contemporary art, furniture and design. Keen to learn about art and design history? Then this is the fair for you.
Tefaf Maastricht previews 5 and 6 March, and opens to the public on 7 March
Top galleries for collectibles:
Modernity, Stockholm
Top quality early- and mid-20th-century Scandinavian design. The stand will include a one-off leather and oak sofa by master designer Kaare Klint, made by cabinet-maker NM Rasmussen in 1916.

Demisch Danant, Paris and New York
Specialist in 20th-century French design by the likes of Maria Pergay and Pierre Paulin, the gallery is bringing a stunning Martine Vanity dressing table from 1962 by René-Jean Caillette.

Galeria Mayoral, Barcelona
Eduardo Chillida is famous for his minimalist sculptures but he also made ceramic tile murals that can be installed outdoors. Mayoral is bringing a fine example: the Mural G-103, made in 1985.
---
3
TO VISIT
Oklahoma Contemporary
Oklahoma City, Oklahoma
Oklahoma City is synonymous with cattle, oil, Route 66 and Steinbeck's "Okies" fleeing the Depression-era Dust Bowl (The Washington Post once featured Oklahoma City in a tourism column titled "You're going where?"). But the Great Plains city is on its way up with new restaurants, cultural spaces and a large park. The latest lure is Oklahoma Contemporary, an imposing $30m (€27m) aluminium-clad gallery designed to reflect the prairie light. Opening show Bright Golden Haze features fashionable artists such as John Gerrard and Tavares Strachan, as well as "light and space" artists James Turrell and Robert Irwin.
Oklahoma Contemporary opens on 13 March
---
4
ON SHOW
'Now! Painting in Germany Today'
Deichtorhallen, Hamburg
"No medium has undergone as many negative or positive assessments as painting," write the curators of Now! This show brings together about 500 works by a diverse bunch of 53 contemporary artists, mostly in their thirties and forties. Lydia Balke presents surrealist pictures of teenagers, while Ina Gerken and Moritz Neuhoff show that abstract painting is far from dead. "The new trend in painting is that there is no clear trend any more," says Stephan Berg, director of the Kunstmuseum Bonn and one of the selectors for the show. "The historical battle between abstract and figurative art is over, the phantasm of constant innovation has faded."
'Now!' opens on 14 February
---
5
ON CAMERA
'Jeremy Shaw: Phase Shifting Index'
Pompidou Centre, Paris
A gripping photograph shows a woman held aloft with her head thrown back as she emits an enormous howl. This is one in a series of works by Canadian photographer and film-maker Jeremy Shaw. The images feature people experiencing spiritual, hedonistic or drug-induced ecstasy – in this case a US baptism. Shaw is a former musician and DJ, and this major survey includes a new film and music installation with dancers performing. "Shaw addresses subjects including subcultures, adolescence, cathartic and ecstatic rituals," says curator Christine Macel. "[He's interested] in the search for alternative states, particularly through corporeal practices, and the ambiguity of images that leave something unsaid."
'Jeremy Shaw: Phase Shifting Index' opens on 26 February
---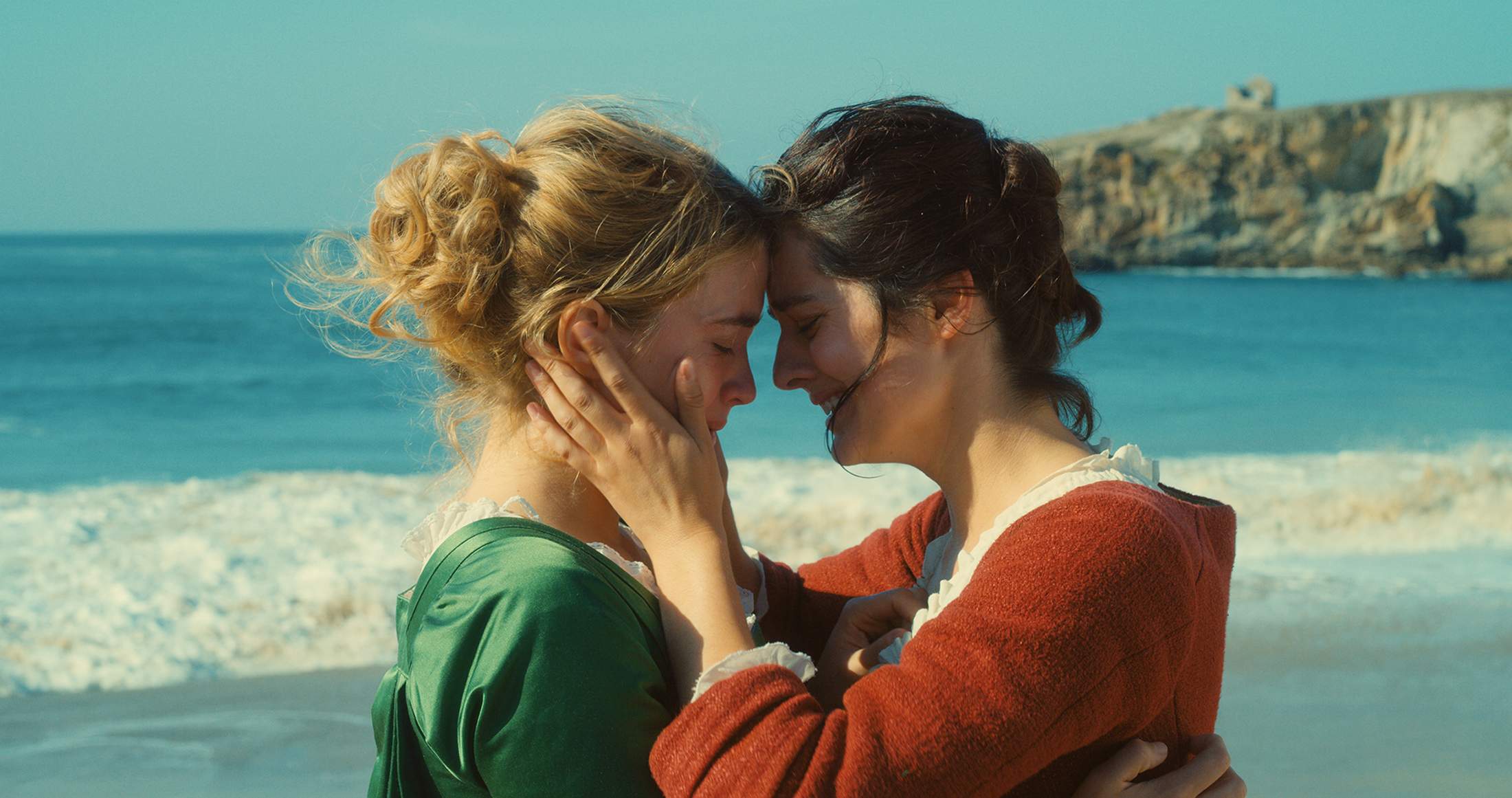 6
BIG SCREEN
'Portrait of a Lady on Fire'
Céline Sciamma
In Portrait of a Lady on Fire we already have a candidate for 2020's most beautiful, moving and beguiling feature. Despite winning the screenplay prize at Cannes, writer-director Céline Sciamma's 18th-century-set drama is a film defined more by images than words, revolving as it does around a young woman who is commissioned to paint the likeness of a sad and reclusive heiress so that it can be sent to a potential suitor. Romance between the subject and artist develops and rarely has a story of illicit, ill-fated lovers been told with such a perfectly executed balance of emotion and dreamy cinematography.
'Portrait of a Lady on Fire' is released on 28 February
---
7
SMALL SCREEN
'McMillions'
HBO
Monopoly season is an annual event at McDonald's; you peel off stickers from the packaging to be in with a chance of winning millions. Unless you played the game in the US from 1989 to 2001, that is. This riveting hbo documentary series follows the Jacksonville fbi detectives who uncovered that there were almost no legitimate top-prize winners. In fact, three people who were million-dollar winners were all related – even though the chance of winning was one in 250 million. In this uncommon (and surprisingly gripping) police drama we follow the detectives as they secretly work with McDonald's to bust the criminal ring at the heart of the game and uncover the human stories of those who fell for it.
'McMillions' is released on 3 February
---
8
ON STAGE
'This Was the World'
Tarragon Theatre, Toronto
Toronto's Tarragon Theatre, founded in 1970, is among Canada's top destinations for new and contemporary plays. Tucked inside an unassuming red-brick building next to a railway, it's an incubator for the efforts of emerging Canadian playwrights. The latest is This Was the World, a new text from Hong Kong-born, Ontario-raised playwright Ellie Moon. The plot hinges on John, a professor in his sixties struggling with changes at the law school where he teaches. Based around an intergenerational conversation, the play dives into ideas of how academia and language help to shape power. It's directed by Richard Rose, Tarragon's artistic director since 2002, and backed by an excellent cast.
'This Was the World' is on until 1 March
---
9
ON NEWSSTANDS
'Facility'
New York
Facility describes itself as a magazine about bathrooms. Yet that's no base subject: the title is a cultural, architectural and even political look at a place that's very important in our lives but often forgotten or hidden away from public discourse. "Facility approaches the bathroom as a small but interesting window through which to view issues such as gender, infrastructure, segregation and ecology, among other topics," says the magazine's editor in chief Erin Sheehy. In the first issue you will read about matters such as the 1917 bath riots on the El Paso-Juárez border. Sheehy says that Facility was inspired by radical publications from the 1970s that were indifferent to mainstream expectations and singular in their sensibilities. The magazine's activist attitude extends to inviting contributions to its directory of entry codes for lavatories in public places. Sheehy should be flush with pride at the result.
Issue one of 'Facility' is out now
---
10
IN PRINT
'The Inland Sea'
Madeleine Watts
In her debut novel Madeleine Watts has written a new type of ecological horror story, as beautiful as it is terrifying. Set in contemporary Australia, The Inland Sea entwines the story of the climate crisis with that of the narrator's unravelling. She's an aspiring but aimless writer who's working part-time as an emergency dispatch operator, drinking heavily and sleeping with men she picks up in Sydney bars. The world that Watts writes about prickles with danger: deadly heat, out-of-control bushfires, shark attacks, lethal snake bites and predatory men, not to mention the protagonist's own self-destructive impulses. Watts's prose crackles with heat and electricity, and feels exactly like the kind of fiction we should be reading right now. 'The Inland Sea' is published on 5 March
---
For the first time in its 47-year history, the Sydney Biennale has an indigenous Australian artistic director: Brook Andrew. He has chosen more than 100 artists and groups from 41 countries for this edition, titled 'Nirin', to tell stories sometimes overlooked on the international stage.
"My practice as an artist is driven by curiosity about which histories are visible and which are not. My work not only focuses on First Nations but more broadly on how dominant narratives often direct certain views. 'Nirin' means 'edge' but it is a Wiradjuri [an indigenous language] word that comes from a different world view than the English one. 'Nirin' can mean the edge of a carving or a silhouette, it's not ostracising or pushing someone out of view. Eric Bridgeman [an Australian and Papua New Guinean artist] is bringing a large community from his homeland to build a house on Cockatoo Island. The exciting aspect of this project is the vibrancy and strength of the community. Mayunkiki is an Ainu artist from Japan: her work documents the facial tattooing practices of the Ainu people that were banned by the Japanese. The collective Adrift Lab and artist Latai Taumoepeau, among others, are focusing on the environment: on ocean plastics, rising sea levels and the recent fires."
'Nirin', the 22nd Biennale of Sydney, is at the Art Gallery of New South Wales and five other venues from 14 March