Observation 2 / Vermont
Trapp door
The family that inspired 'The Sound of Music' moved to the US to open a hotel. As Tomos Lewis discovers, even away from Austria the hills are still alive.
High on a hill above the small picture-postcard town of Stowe in northern Vermont, Len Montague is having lunch. He's 85 and, he says between mouthfuls of piping hot goulash, he has been coming to this little Austrian outpost in New England for 33 years. "I was an Air Force pilot in the 1950s," he says. "I came up and visited for the first time when I was on leave. And she used to be on television," he adds, twinkly eyed, looking up at the portrait on the wall behind him.
The woman in the photograph, a coil of silver hair plaited around the crown of her head, gazes out joyously, mid-laugh, over the small, Austrian-themed dining room before her. It is Maria von Trapp, the former nun-turned-governess who inspired the musical The Sound of Music. It is she – along with her famous family of adolescent, angel-voiced singers – who founded the Trapp Family Lodge hotel and ski-lodge in 1942. On this occasion, Montague is staying for a week.
Like the thousands of others who have made the pilgrimage here over the years, Montague was enamoured. "It's just a great, picturesque place," he says. "Oh, and The Sound of Music is my daughter's favourite movie. So she comes with me sometimes too."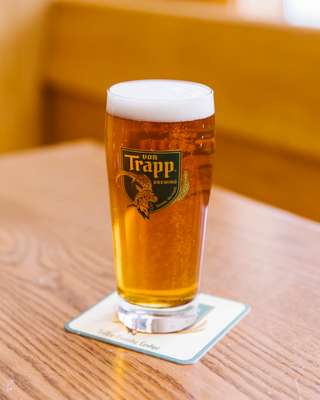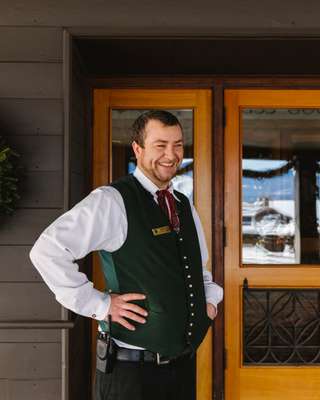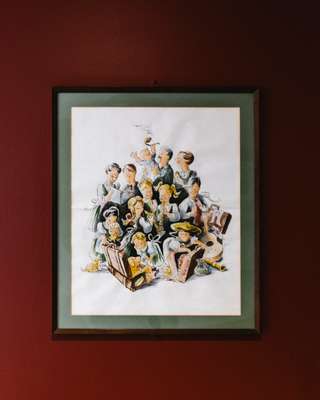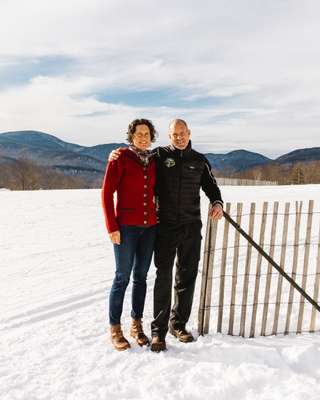 The Trapp Family Lodge, which is spread across 1,050 hectares of verdant Vermont farmland, has been a quiet curiosity since it opened its doors as a hotel in 1950. "It always struck me as just amazing: the Von Trapps' story," says Mary Brown, a retired accountant, effusively. "Because it was all real; they lived it." She is treating her daughter, Julie, to afternoon tea at the lodge. It's worth noting that tea here isn't served with jam and bread, as suggested in "Do-Re-Mi", a song from the film. Instead, it comes with apple strudel, which is still made to Maria von Trapp's own recipe.
For diehard fans of the film, a visit is a rite of passage. Weekly singalongs and daily film screenings; tours given by members of the Von Trapp family; pretzel-baking classes and three gift shops bursting at the seams with "all of your favourite things" – as a small sign on the shop's door proclaims – all go some way to bringing the film to life.
"It makes people happy," says Sam von Trapp, Maria's grandson, of the lodge that he now runs with his sister Kristina. "It's a balance," he says, of how to fulfil the expectations of the legions of dedicated The Sound of Music fans, who travel from all over the world to pay homage here, without transforming the family estate into a theme park.
"We also try to let people know that we're a real family: that The Sound of Music wasn't just a snapshot of us, frozen in time," says Kristina. "We're really just like anybody else. That said, we're in a position, as Von Trapps, where even a short interaction can mean a lot to someone."
The family name is clearly a huge draw but some visitors come to the lodge simply to relish the great outdoors: the first commercial cross-country skiing centre in the US opened here in 1968. "I've never actually seen the movie," says Chris Lops, sheepishly, having just completed the trail with his 17-month-old daughter in tow. "It's unforgivable," says his wife Elizabeth, jokingly, as she arrives at the bottom of the course.
As much joy as the Trapp Family Lodge brings to those who make the expedition here, does upholding such a fabled family name ever become burdensome? "We have heard the same questions a thousand times," says Kristina, laughing. "Can you sing? Do you like The Sound of Music? Who's your father? Who's your mother?" But visitors appreciate their cheery attitude. "For them it's the first time they've ever asked the question," says Sam. "And it makes them happy. So we're happy to give them an answer."